Printer-friendly version
If you were offered a second chance to live, regardless of consequences, would you take it?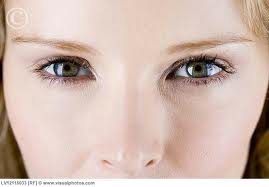 A Second Chance (for the Both of Us)
by AoifeM
---
I crashed that night.
Driving home from a long day at work. Already the sky was dark, raining like it always does along the Fraser Valley during late November. That was the life of the fisheries. Whatever sun you were blessed to receive was used solely for the catching of salmon as they made their down the rivers. That was the way of the Northwest, the heart and soul of our society.
My family had a history of fishing. My great grandfather moved west over a century ago. He was a tradesmen from Quebec, and had a history making a career fishing the waters of Lake Champlain. Seeing that the west was expanding, particularly from settlers who stopped halfway from travelling north to Alaska searching for the next major Gold Rush, he felt it wise to continue his trade out there. Back then, if you couldn't fish, you couldn't survive, and people like him could easily make a few bucks training new generations of talent while selling his goods and services.
Eventually he trained my Grandfather, who then trained my father, and eventually passed down the tradition onto me. A few years ago my father lost his life to cancer. At the time, I was 23. Now at 26 I was the last of my family's line. And that was gone last night.
The roads were barely visible. Even with my wiper blades on full speed the rain continued to pummel my windshield, making it difficult to see. Maybe I was foolish to drive home in a storm like that. But I hadn't anywhere else to go. The fisheries were closed up. My friend had his own problems getting up to his house, plus it technically was a longer drive, even if he agreed to having me over for the night. I really didn't think it would be much a problem getting home anyway. I've driven down these winding roads for many years.
Of course what I've failed to realize was even though I may have driven these roads for a long time, the other drivers- well not so much. And when I saw a gigantic semi appear while turning on a sharp curve, his hi beams totally surprised me, forcing me to reflexively stomp on my brakes. The wheels began to hydroplane out of control, and my car broke through the rails causing me to fall off the cliff side, crashing into a tree below.
There ended the life of Lee DuBois the fourth.
---
I saw him- my former body, as I stood outside from the accident. Looking at my ethereal self, I began trying to rationalize my sudden predicament. I was dead. 26 years, and yet I felt so unfulfilled. Every day I got up, ate, drink, go to work, get a decent paycheck, and head back to sleep. What about the great things in life? What about having girlfriend, or a wife? Maybe a few children? And what about my life? I was a fisherman, but only in name only. I was taught because it was the easiest way for me to get ahead. Many people my age would love to have a stable career such as mine. Many aren't so lucky to have a father who has been in the business forever, enough so that he could easily cut the red tape for me and get me hired with much trouble.
But in reality I didn't want to be another long line of DuBois men who spent their life fishing. I wanted to go to school. Become an environmentalist. Over the time spent here you tend to love the fields and the animals and everything else. Now whether you believe in global warming or not, there has been something going on causing changes within the wildlife in the Northwest. I want to do my best to help stop the damage of this beautiful region.
My dad thought it was rather dumb of me to ever think that. My ancestry was always blue collared. Many of them didn't see what was special about college since they had a stable lifestyle here. When given the opportunity to have a job in the fishery, I reluctantly accepted, only for the fact I can save up the money and eventually go to college and allow myself to live my dream.
Unfortunately I felt as if that'll never happen. I worried about my mother. I could only imagine the heartbreak she'll feel as she identified my broken body. Out of all the people in my family she supported me the most. I couldn't have had a more wonderful mother. I'm sorry.
I turned away from my body, only to see in the distance a shining white light. I glanced at my body one last time. With a sigh, I knew, my time has come. I decided to head that way. It was time to meet my maker.
Soon the visions of reality began to fade. The moistened ground was magically replaced by a field of fluffy clouds. Walking further I started to lose my way. There were no landmarks, nothing to tell me what way I was heading. All there was were more clouds and clouds as far as the eye could see.
Unable to figure out where I was going. I decided maybe it was best if I just sit down and relax. I had all eternity anyway right? No use getting worried about it.
"Quite an overwhelming experience, isn't it?"
"Huh?" I gasped, wondering who it was that said that. I jumped up and looked behind me and saw a man wearing a white robe and possessed a snow white beard that looked as soft as the clouds I was standing on.
"This place gets rather disorienting doesn't it?" he continued. "Don't worry, you'll get used to it. Everyone does."
I decided to take a crack at the name of the man I was talking to. "Are you, God?"
"What do you believe?" He answered using another question.
"I…don't know," I said. "Everything is so new to me here."
"It's a shame someone so young has their life taken so soon," he grimaced as he shook his head. "So much to live for, so much to accomplish, with barely any footprint left on the world."
"Yeah," I nodded, sharing his sentiment, "I guess it wasn't meant to be."
"Do you want it to be over?" he asked quizzically. "Do you feel happy after all you've accomplished?"
"Well," I pondered, finally answering maybe a little modestly, "I really can't change much about my life. I would like to think I have done some good in it. Still, I do worry about my mother."
"Well," he continued, "What if I could tell you that maybe you can reunite with her again? What if I can tell you that you can return to the world of the living, and continue to accomplish the things you so desperately want to do?"
"What?" I exclaimed, having a hard time believing what I was hearing.
"Yes, the choice of living or dying lies in your hands," he stated. "Which way you choose is up to you. But you haven't much time to decide. Your body isn't going to hold out that much longer."
I couldn't believe it. When I looked at my body, it looked so dead, like a marionette no longer being manipulated by its puppeteer. I could really come back to life? Even if I returned I doubt I could even walk again, let alone work. The chances of me reaching college seemed farther and farther away.
But just by being alive I still had the ability to accomplish it, no matter how long it took. Plus my mother would be thrilled. I didn't want her to spend the rest of her life alone.
"I want to live," I decided, not one ounce of wavering on my part.
"Then fight!" he implored me. "Fight and return to the place of the living!"
---
Fight? How was I supposed to do that? Maybe it was instinct. If I could make it here, maybe I can make it back down there. I focused my thoughts back into my mind. I wanted to be alive. I have so much to live for!
It felt almost like a dream. I could vaguely hear a group of people discussing things as I started to come to.
"It looks like the body is calming down a little bit now," a female stated.
"It is no longer rejecting the donor organ, nurse?" a male, most likely the chief surgeon, asked.
"No doctor," that same female replied. "The brain seems to be working as normal."
"Good, good," he praised, "I was quite worried for the moment. I was afraid I lost this one. We'll need to watch the patient for the next few hours. However, I believe the body is stable enough to move back into the recovery room for the time being.
Suddenly I felt myself being rolled away. I heard the doctor stated as I was being rolled off:
"Congratulations on this historic moment, everybody! This surgery will be a major step in the future of medicine!"
The clapping came soon after. And although I didn't understand what he was talking about, my brain really didn't have the focus to think about it now. Instead I followed my mind's advice and fell asleep.
---
I felt the morning sun shine over my face. The warmth felt so good. It made me realize how lucky I was to be alive. I began to slightly sit up from my bed and began to stretch out. At least my arms worked. And what's more, I didn't feel any pain while I did it. The only thing that really seemed to bother me was my head. But, for all the damage I saw my body have, if all that came out of it was a headache than I'm not complaining.
I remembered what the doctor said about this surgery. It was apparently an experimental surgery, but whatever is was, damn did it work.
I kept my eyes close for the longest time. I was afraid to look at first, but realizing how good I felt, I didn't feel so self conscious.
As I slowly opened my eyes, I soon began to think I should've reconsidered.
The light blinded me as my eyes began to readjust. Even though everything was a blur, I could tell something seemed off. My body seemed a little smaller than usual; somewhat thinner as well. Might just be my eyes, I thought to myself. I put my hands up in front of my face. As the closer they got the more visible they looked. Oddly they looked relatively petite. My hands normally were rough and heavily calloused from my work in the fisheries. There were barely any marks or scars on them. They were almost perfect.
This was getting really weird. My vision further returning I ran my eyes down my arms, witnessing the lack of muscle tone and hair. With a brief glance, my eye caught something that gave me the answers I was looking for. I saw what I thought were a pair of breasts underneath my patients outfit. Freaking out, I ran my hands over my chest, hoping it just wasn't me seeing things. They were very real as I felt the sensitivity as my fingers ran upward across my nipples.
My vision was restored and everything was revealed. My heart beat faster, faster. Everything was getting dizzied as I came to grips on my new reality. I was a woman.
While I was hyperventilating I managed to have enough energy to give off the most blood curdling scream I had ever heard.
It didn't take too long to get the attention of the nurses who were rushing into my room. I panicked myself into breathlessness.
"She's turning blue!" One of the nurses cried rushing to my IV.
"She's rejecting her body!" Screamed another.
"Quick, bring give her something to calm her down!" The third and final nurse implored.
Quickly one of the nurses started to fill a syringe of what probably was a form of tranquilizer. Stabbing it into my IV, the medicine quickly made the way through my circulatory system, and the concoction proved effective as it quickly knocked me out.
---
Take two. Hopefully what I experienced the last time was just my mind playing tricks on me.
As I opened my eyes, my hopes I was hallucinating went out the window. There I was, with the same arms, the same hands, and the same body.
I still was panicking, but this time I had a little more wherewithal to maintain my composure. Breathing rather heavily, perhaps the doctors can give me an explanation as to why something would do something so…insane.
Realizing the spike of my pulse on the electrocardiogram, one of the nurses from earlier came into my room. Seeing I wasn't spazzing out, she calmly asked, "Are you ok?"
Sure, I wasn't in the best of moods, but I needed to stay in control. I didn't like this situation, but panicking wouldn't solve anything. Plus I didn't want to go through the pain I felt earlier.
As calmly as I could I asked, "What did you do to me?" The pitch of my raspy voice didn't help my blood pressure.
"When you feel a little bit better I'll get the doctor to further explain your situation," she replied. "You really need to calm yourself. Your mind still isn't completely synchronized with your body yet. Too much stress and you'll relapse again."
I took myself some deep breaths. Hopefully that did the trick. Perhaps with some answers I can find a way to return to my old self.
Parched from what must've been days without water touching these lips. My throat was sore and it was impeding my ability to talk; more so than the awkwardness of hearing my new voice.
So I gasped to the nurse, who from her name tag was named Merissa. "I need a drink."
"Oh, of course," she replied as she walked out the door, returning a few seconds later with a Styrofoam cup of water. I whisked the cup from her hand and quickly chugged the water down. The cold liquid going down my throat soothed my strained throat, making a world of difference.
My throat cleared up, I said to her, "Thanks." Hearing my voice truly for the first time I could tell she had a fantastic voice. She could have been a great singer, whoever she was. It was one that could pique my interest, if we would have bumped into each other in the past. However I'd rather hear it from the side of the interested boyfriend, not like this.
She put her hands over my wrists in a caring and supporting manner. "I know this may be tough for you. We did what we could to keep you alive. I hope you'll have your answers when you have your meeting.
I wasn't angry with her. She's just doing her job, after all. And it was obvious that she cared about me, probably like most other patients. The target of my frustration was directed at the doctor who did the surgery. I hope that whatever answers he gives me would include the opportunity to regain my old self.
I took another sip of my water. My hands felt so weak, it really took a lot of effort just to grip the cup. It must've been my brain, having a difficult time controlling the motor reflexes of my new body. It's probably like a paralyzed individual trying to regain his movement. Accept that I can feel. My nerves seem to be doing well, as my headache seemed a lot worse than it was a few hours ago.
She probably knew that as Merissa seemed to adjust the amount of morphine being put into my body. It seemed to help a little bit. I touched my head, which seemed to be heavily bandaged. I didn't know exactly what happened but that gave me some hints of what they did to me.
I moved my fingers down my cheek. My rugged hairy stubble I was so used to was replaced by a smooth, clean exterior. The more I examined myself, the more I felt the needed to know. What did I look like?
"Could I…take a look at myself?" I asked, my curiosity getting the best of me. "I need to know."
She understood as she nodded and walked outside. She came back shortly after with a mirror and refill of water. Some restaurant waiters and waitress should take notes on her hospitality.
Slowly bringing the cup to my mouth I took another drink as Merissa held the mirror up to my face. I became mesmerized by the face looking back at me.
It was small narrow face, maybe a little gaunt in nature. Her chin was sharp; my cheekbones well defined. My nose was small and rounded in nature and my lips were fairly red and under normal circumstances, if my mouth wasn't so dry, would be very soft and sensitive to the touch. My eyes were a blueish color and were surrounded with long and relatively healthy eyelashes. I didn't know what lay hidden underneath the bandages wrapped over my head, however, I'm fairly certain that my hair was just as beautiful and ravishing as the rest of my head.
The morphine started to get to me as I felt a little fuzzy. Merissa saw I was about to drift off, and helped me back down into my covers. She turned off the lights and allowed me to drift back off to sleep.
---
I didn't know where I was. I wasn't too worried though. I had my near death experience. I've witnessed many things most living people shouldn't be allowed to observe.
No, the more surprising thing was me. I was in my body- my true body. It didn't make any sense, but I'll take it.
All I saw was darkness, and a spotlight beaming on me from overhead. Looking around suddenly another spotlight came on, shining in it was me, well, the me I was now. It was that girl, without the bandages, with the full head of brunette hair running down to her shoulders, wearing a flowery dress as she sat, looking over at my direction.
"You…who are you?" I asked, not knowing what was happening.
"Me?" she began, "I'm you. I thought you knew that."
"I don't understand," I admitted.
"You don't need to understand," she stated, "Just open your heart, and everything will start to make sense."
"What do you mean?" I inquired as the whole vagueness of what she was saying didn't help anything.
My question never was answered; instead she began to fade from view.
"Come back!" I cried, much to no avail.
---
I woke up. My eyes shot right open, returning me to the bed in the room in the hospital where I was staying.
It was a dream. A strange dream, but a dream nonetheless. Whoever that being was, she seemed so real. It was hard to describe.
I sat up and rub my eyes, then continued by moving my hands down my face. If I was near a sink I'd probably splash my face with a handful of water, but I still wasn't entirely in full control my new body yet.
The first order of business was to relieve myself. After the cups of water I had I wasn't surprised my bladder was overloaded. However, it was really difficult to even hold it long enough to fully wake up. With Merissa's assistance I slowly made my way to the bathroom, my mind still unfamiliar with walking with a new pair of legs, entirely different from my old body as the widened hips only made things worse.
Urinating was just a much an awkward job. My brain allow me to go just like normal, however it couldn't comprehend just from where I was urinating from. The feeling only made me wish for my old body back once more. I tried to calm down though. I didn't need to go into shock just because of my anxiety over this matter.
Guiding me back to my bed, Merissa told me that the doctor was planning on taking a few x-rays and PET scans on my head just to see how it was doing. I was anticipating the moment; the longer he kept me waiting the more impatient I was becoming.
The hours passed and eventually they were ready to start the PET scan. Merissa helped me onto a wheelchair and rolled me into the room. I was greeted by the other nurses from earlier, Maggie and Alice. On the computer was a man named Ross- he was the man who would be taken the cat scan.
Assisting me and helping me get comfortable, Merissa I helped me up from my chair and lie myself on the bed of the scanner. Lying flat on my back I folded my hands across my breasts, as if I was a dead person in a coffin. Closing my eyes I let the scanner do its job. It didn't take more than 15 minutes to finish and I was back in my wheelchair again, waiting, wondering where the doctor was as they took my scans and left the room.
Minutes passed and here I was, waiting impatiently. I was really gritting my teeth at this point, using all of my power to keep from going off the deep end. It was only until Maggie came back and said, "The doctor is ready to see you."
Finally! I was wheeled to his office. The setting was unbelievable as books filled his many bookshelves and his degrees framed and littered on the walls around me. Behind his desk were huge glass windows overlooking the city from a distance. From where I could tell, the skyline reminded me of Vancouver.
Still my attention was focus on the doctor, who was sitting at his desk, apparently looking at my brain scans. To his right was another man. He didn't seem like the medical type however. With his business suit and finely manicured hands, to me he was more like an American Wall Street broker, or something.
Merissa left me to the two gentlemen as she left the room. It almost didn't seem like the doctor even noticed I was here how he was focused entirely on the scans.
Apparently he had a sixth sense however, as he spoke up and said the following. "Well, Mr. Dubois, it seems as if your brain is taking to your new body quite nicely." He showed me the scan. "If you can take a look here you can even see your brain is healing, beginning to fuse with your host's medulla oblongata.
I really didn't want to know what was going on inside my head at the moment. I wanted answers, and now was the time to get it.
"Doctor," I began, trying to be as cordial as humanly possible, "What happened to me? Why am I in the body of a young woman?"
"Hmph," he began, seemingly taken aback by my lack of interest. "Getting to the heart of the matter, I see."
He put down my x-ray and stood up, "You're not thrilled about your situation at the moment, I'd take it?"
"Well," I began, not really sure how I thought. "In one sense, I'm glad that I'm alive. I get to resume living and hopefully achieve my goals. But, what I don't understand was, why this? What happened to my body?"
Walking around the desk he began to lean on it. Staring on me he told me, "I wish that I could have saved your body. However it was too far gone. With all the blood loss there would be no way to save you. At least, not with traditional methods."
The other man began to take over. "You were kind of lucky that night, to say the least. The truck that so happened to run you off the road happened to be a part of our company's payroll."
"He's been fired, by the way," the doctor interjected.
"Yes," The business man stated. Digressing he continued, "Where are my manners? I'm sorry, my name is William Housler, billionaire and owner of Nirvana Biotechnologies. It's a pleasure, truly."
Raising his hand, I gave him a courteous shake and he resumed.
"I suppose the first thing I should explain is the nature of my business," he declared. "Nirvana specializes in the advancement of technologies that are designed to help the success rates of donor organ transplants. With our devices, the chances of donor organ rejection had dropped dramatically since the establishment of our firms."
I could almost see where this was going, however I'd rather here it from their lips.
"Of course that's just one part, a minor part, of our overall purpose. With extensive research and the improvement of organ transplant technology we had finally hit the holy grail of medical science, the transplant of the human brain."
"So if I can get this straight, you decided to transplant my brain into this body?" I wondered, the rise in my voice showing the shock from all of this.
He smiled a little, and continued. "It was really a string of luck to have recovered you when you did. We've tried so hard, pleading the Canadian government to allow us access to donor bodies in order to accomplish our project, but they continuously denied us. Said that morally it would be improper. But really, what is improper? A man, on the verge of death, not being able to get the treatment to live, or the bodies, brain dead, only keeping alive because of guilt? To me would It not be the best of both worlds? To save the life of a human being, while giving a old and motionless body new life?"
These are questions I rather not debate about. It isn't my place. In my opinion no one was right. There could be other ways to save either one of them if you were willing to spend your money on more practical advancements.
"So just to reconfirm, my body is?" I asked with shakiness in my voice.
"I'm sorry," The doctor said with consolement in his voice.
"We did what we could to save your life," William went on, "Luckily we had another body, received only three months earlier. She had a brain aneurism. No one knew she has a blood clot inside her head. As a result she went brain dead; her body maintained function, but she no longer could wake up."
"She was the Daughter of the nurse you know pretty well," the doctor chimed in. "She was the daughter of Miss Merissa Rivers. Miss Miranda Rivers.
That was the biggest shock of them all. The nurse, who was taking care of me the entire time- that was her mom?
"She couldn't stand her daughter, lying there, helpless. She didn't know what to do," William continued. "We offered her the chance that perhaps she could be saved, even if not in her entirety. She eventually accepted. With your arrival, we had the two subjects necessary for surgery. So, we decided to go through with it, thinking we may never have another chance."
"What we did was done in secret without the government having any idea it ever happened," the doctor stated. "If found out, we could be arraigned and out of practice."
"In either event, the transplant was a success," William stated. "You are the first successful brain transplant."
Everything was so hard to grasp. This all happened only because I was at the right place at the right time. Now I was in the middle of some huge ethical debate with a new body and a new mother who did this, knowing I was never going to replace her daughter, no matter if my mind was in her body.
This was some Frankenstein like shit being thrown on me. At this point I didn't even know if I could return my old life, resume my place in society, and follow my dreams. Everything was so complicated.
And I could never return to being Lee.
"So…" I said, albeit in a low volume, "What happens to me now?"
"That's up to you," William said. "Our goal is to help you rehabilitate to the point where you can return to living life. I know that once you're free from here life may be a little different than normal, and some of things you may have been able to do with your former body may be difficult, or impossible. But we'll do our best to get you in working shape as fast as we can."
"We know you didn't sign for this," the doctor admitted. "We know this is all unexpected. We're willing to financially compensate you for your participation of this. I know that may be too little, but perhaps it will help."
I didn't want to be a woman. I had a hard time accepting that this would be me for the foreseeable future. Still, I remember the moment where I was dead, talking with that old man. I gave him my answer- I wanted to live, and put my own mark on the world. Not some mark my dad wanted me to be. So, did it really matter what gender I was? If I can put my heart to it, there shouldn't be any reason I couldn't. I don't agree with the practice. The idea of transplanting brains into different bodies was so immoral. But I couldn't do anything about it now. For my, and Miranda's sake, I'll do my best to live for the both of us.
"I would like to go to college," I said. "I would also like to reconnect with my mother, and maybe my friends at the fishery. I want them to know I'm alive, and well."
Discussing it amongst themselves, they turned back to me, and William replied, "I'm sure we can do that. It may be a little while however, since you'll need to rehabilitate before then. But we'll see what we can do."
"Thank you," I said.
"I suppose you must be tired," the doctor assumed. "Getting used to a new body must be taking its toll on you. You should get some rest. We'll begin rehab soon."
---
I had another dream last night. Or another vision, if you wish to call it that. There she was again in her flower dress.
"Must've been a busy day," she began.
I looked at her and smiled. "So your name is Miranda, correct?"
"Yep," She answered, "Technically, so is yours."
"I suppose so now, huh?" I answered, which kind of seems weird to agree when I was in my male form. "So, why is it you're still here?"
"Geez," she teased. "You don't want me here?"
"No, no!" I insisted, "It's just weird, I thought you would be dead seeing your brain was dead."
"Yeah," she affirmed, "But the mind is only one part of the whole equation though. My soul is still here, and as fit as a fiddle."
This was a weird epiphany. "So our souls are sharing the same body then?"
"Seems like it," Miranda confirmed.
"But, what does that mean?" I asked. "Does that mean one of us will hafta…?"
She interrupted me, obviously knowing where I was going with this, "I don't think so. I don't think any of us need to disappear or die from this."
"So what do we do?" I asked.
"I dunno," she admitted. "I mean, I guess for the meantime you have a split personality, hehe."
I could help but chuckle. She seemed to have a catchy personality. It's shame that the only place that anyone can notice is right here.
"So you mean it?" She digressed. "Are you willing to live for the both of us?"
I looked at her. She looked at me as a savior, a hero, perhaps. She needed me.
"Yes," I replied. "Let's be happy, together."
She gave me a smile. It resonated throughout the room and into my heart.
"I wish I would have met you a long time ago," she shared with me, "You would have made a good boyfriend."
"You're not so bad looking yourself," I admitted.
"Hey!" she exclaimed, giving me a playful punch on my shoulder. "You weren't oogling me were you?"
"Well, I kind of share your body now," I said with a grin on my face. "It wouldn't hurt to share some of the perks!"
We were getting along, chatting like we were best friends. Honestly, I never felt closer to anyone. I had her body, she had my mind. Probably the weirdest gifts for a first date, right?
We ended our little chat, and my time was short. I was going to wake up soon.
"Lee," she called to me, "before you go, could you do something for me?"
"What is it?" I wondered.
"I wondered if you could tell my mother that I love her, and I'm still here, and I'm happy she gave me this chance."
She pulled me closer into an embrace and I reciprocated. Mumbling under her breath, I could hear her words. "Thanks. Don't worry, I be here when you return."
I closed my eyes, and when I opened them, I was back in my room.
---
I eventually met up with Merissa. She seemed to be surprised I was up and able to push my wheelchair all by myself. I felt more in tuned with my body than ever before. It was such a major improvement from last night, as my body struggled to maintain balance as I was being rolled around all over the place.
"I'm surprised you're around so quickly!" she exclaimed. "Three days since you've woken up and you're already moving on your own."
"Thanks," I replied. "I still have a hard time standing yet, and my appetite seems to still be lower than normal. At least that's what my body's saying."
"Yes, but that will come." Merissa assured me. "It seemed like you needed something."
"Yeah," I confirmed. "I wanted to tell you, your daughter said that she's happy you given her a second chance, that she's here deep inside me, and she loves you."
She seemed a little shocked. I hoped she didn't think I was making some horrible joke. Yet from inside I felt Miranda's presence, and she was feeding me information. Moments from her life came flooding in, so vividly it was like I was the one there, living those moments.
I began to recite the memories of Miranda's past. "Do you remember the time I was 13 and was competing in gymnastics for my school in the regional championships? I was at the finals and was on the balance beam. My competition did a spectacular job. Some people thought I couldn't have beaten her. Even I had my doubts. But you believed me. Did you remember what you told me when I was about to take the floor?"
She was shaken to her core. The tears she was struggling to hold back streaked down her cheek. Her lips quivering, she answered, "The only one who can beat you is you. No one can tell you it can't be done. You'll always have a chance if you give it your best shot."
I myself couldn't help it as well as I began to sob uncontrollably. Those memories were so magical. I sometimes wish they were in a way my own. My mom did her best, but my dad could only think of preserving his family's legacy.
We immediately hugged each other, crying uncontrollably into each other's arms.
"Oh Miranda…Miranda!" She cried.
"Mother…" I replied in Miranda's stead. She gave me another gift I will forever be thankful for- her mother. I felt like I was as much her daughter as she was. And she didn't mind that.
---
I was back in my bed again a few hours later. Although my motor skills were rapidly improving, my endurance was rather low, most likely because this body was lying dormant for three months. Merissa, my mother, came into the room with my lunch.
"Thank you," I said as I took the tray from her hands. Beginning to eat she began to talk.
"So what do I call you now?" She asked.
"I'm still Miranda," I replied. "I don't think in this body I look like a Lee."
She giggled under her breath. "I suppose not." She continued to observe me; every little movement, most likely trying to pick up any little intricacies that could remind her of the old Miranda.
"You do so remind me of her," she commented. "The way you hold your fork, up to the little bites of food she would tend to take. She really is inside of you, isn't she?"
"It's so weird," I told her, "Her brain was dead, but her soul still remained. They truly are separate from each other."
"Doesn't it get burdensome?" she questioned.
"Honestly, I don't think so," I answered. "Without her, I feel kind of naked- emotionally, mentally. I don't think I could have accepted this transition so easily without her."
"Well, I'm so proud of her giving herself so selflessly like that," she said. She leaned over and kissed my cheek, and added, "And I'm proud of you being able to accept this like you have. You gave me a new lease on life, and another chance to be a mother."
With that she walked off leaving me to my meal.
---
Two weeks had passed and my skull healed up to the point where I could finally remove the bandages from my scalp. My new mom was there for the big moment.
For what I was told, I actually had some heavy duty staples that sealed my skull shut. They would never be removed, but seeing that they were under my skin, that it really didn't matter. All that mattered was how may forehead looked once the bandages were off; the cold air hitting my hairless scalp for the first time.
Slowly Nurse Maggie unwrapped the bandage. Next came Alice, grabbing some scissors and carefully snipped the sutures that sewed my skin together. After that delicate procedure I was finally allowed to see my head for the first time. With my mom handing me a mirror I took a good look. My hair seemed to have been growing some underneath all the wraps as a brown fuzz grew over my head. Only my scar lacked any hair growth. The scar wrapped around my head, a visible reminder of the surgery I had. The hair would eventually grow out and hide the scar from behind my head. From the forehead the nurses said they could do plastic surgery and eliminate the marks.
It felt good having some fresh air flowing over my head. Eventually my hair will grow out. I wanted to grow it to the end of my shoulders; it's the only way I could imagine wearing it, most likely because of the frequent visits from Miranda in my dreams. She'll have to help me learn how to care for it eventually.
I also started to begin trying to walk again. At this point I could only stand up, and that was when I was going to the bathroom. I didn't want to ignore it much longer. At first it was difficult, taking small steps, trying to regain my leg strength after being immobile for what most likely was 3 months. I also had to compensate for my new form. The wide hips, the sway of my butt; the whole thing was very difficult to get used to.
Slowly however I began to get a hang of it. I began to walk around the halls of the hospital with help of a walker. I felt like an old grandmother, but I needed to persevere. I wanted to walk again.
Having Miranda within me gave me certain advantages as well. As I had thought earlier, she did take singing lessons as a young girl. Likewise, while growing up I happened to take up playing the guitar. Funny thing was neither one of us knew how to do the other; I was too uncoordinated to sing and play at the same time, and Miranda never bothered learning to play an instrument.
Wanting to experiment with this sudden epiphany I asked the doctor if he could obtain a guitar for my use. He was a little reluctant at first; however William seemed to be willing to shell out the cash for one. After all it might prove useful research seeing what my mind was now capable of.
It didn't take too long as William himself went into town and bought a guitar for my use. Trying to create chords, I realized it might take some time for my hands to adapt to the new instrument. My fingers weren't calloused, and the delicate nature of them made them much sorer than I realized. Still, the memories were there. I knew my chords, scales, and tunings. Once my hands adapted I was back at it as if nothing changed.
That's when Miranda came in. I remembered her songs, and her words. Coming up with riffs, I felt like two people. I was focused on playing my guitar, while deep inside I could feel Miranda's soul rising up within me a she began to sing. She had the voice of an angel. I had the voice of an angel. Soon enough I was coordinating between the two like I've been doing it all my life.
The biggest change in my life was getting used to wearing different types of clothes. Merissa came in bringing with her Miranda's old clothes. She felt that it would be nice to rid of my hospital gown for a change. Plus, it would be something I'd have to get used to since for the rest of my life, I'm Miranda.
Having her soul within me helped me with this endeavor. It didn't really take too long for me to get the hang of things. My bra was strapped without too much trouble. The major problem was putting on my underwear and jeans. I still didn't have a lot of skill moving my legs; at this point I had been training them to walk for just over a week. But one thing I did have was my flexibility. How easy it was for me to touch my toes. I could even bend beyond them. Having a gymnast's body did have its advantages, although I hope that in the near future putting on my pants won't be such a hassle!
Soon, I've became more interested in more of the feminine things in life. I never thought I'd ever be interested in things like that. But the more connected I was to Miranda the more these new outlets opened to me. With help from my new mother, I learned the finer things about makeup, hairstyles, color coordination and even jewelry. Combined with Miranda's expertise I've become a natural, quickly learning to do these things on my own.
Soon enough my legs were strong enough and I finally got the hang of walking. Merissa wanted to reward me by getting my ears pierced. A long time ago she claimed that Miranda always wore earrings, but apparently since then they have closed up. I jumped on the opportunity; not only would I enjoy having my ears pierced, but it was also the first time I got out since the car crash.
Picking out my earrings was the interesting part. Miranda loved her birthstone: Amethyst. I liked the idea, but I also wanted a style that shows my duality, a combination of the two of us, becoming one. There were these pretty looking earrings that had the sun/moon silhouette on them. The sun spins on an axis connected to a crescent moon which connects to the pin. The two would eventually become one giant circle, reminding me of an eclipse. I had to take them. I settled with my other half by buying her an amethyst ring, under her mother's approval.
---
Months passed. I was finally rehabilitated, and I've never felt better. With my legs in tip top shape, I wanted to test them to their fullest.
While I was rehabilitating I was in a gym like room, which had many pieces of workout equipment, like barbells, treadmills, squat machines, and other knick-knacks. There was also something that caught my eye: a balance beam. It was one of the things William brought in. He was obviously well versed in my background. During my time out, and I have been going out more and more lately, I bought a lavender spandex leotard, preparing for this very moment, however I was kind of embarrassed trying to do this in company of others.
Putting on the leotard for the first time felt peculiar, and yet, exciting. Staring back at me I saw how the spandex melded onto every part of my body, accentuating every curve. It even visibly showed my flat crotch. I didn't mind that though. I've grown accustomed to it.
I made my way to the balance beam. I was all alone; only a single light was on, shining directly over the beam, like it was calling me into the spotlight.
Stretching out my legs, I used the beam to raise my legs and touch my head. I was proud of the flexibility I procured. With the straightening of my socks, and a deep breath, I made the leap and jumped up onto the beam.
Like a cat I landed leg first. Standing up, I contemplated on what I should do next. I was rather nervous, but deep in me I could feel Miranda scream, more, more!
Trying to gain confidence I began to walk lightly on the beam. Using my tip toes, I was surprised how balanced I truly was. This really wasn't that difficult at all!
Subconsciously something told me to do a backflip, and for some reason, without thinking I did it, going from one end to the other, landing on my two feet without any problems. Incredible! I didn't know what a rush that was!
Following that up I jumped, spreading my legs and landing, much like a ballerina. Seeing the bars at the end of the beams, I slid down into the splits, using the bars to balance my body. Some of these things I was absolutely amazed I could do. Raising myself back up into a standing position, I decided to push myself a little further. Staring at the bar I grabbed a hold of it, and I began to spin around, flipping my body around as I moved my arms as my body passes them by.
And now for the grand finale. I was able to stay up on the beam the entire time. Whatever fear I had was replaced by jubilation. I was looking forward to this. I know now, I can do it!
Standing on the center of the beam, I stared at the ground below me, and jumped, twisting into a double somersault. I successfully landed, feet first, not needing my hands to balance myself.
Unbelievable! God that was so much fun. And to think, I would have never known that if I wasn't Miranda…
And that's when it started to get to me. I was getting too involved in being Miranda. I was forgetting that before all of this I was Lee. That beyond all of this, I still had friends and a mother, and I had my own dreams. Did I forget that my major goals were to go to collect my degree in environmental science and reunite with my own mother?
I wasn't alone when I was practicing. The lights came on, and Merissa, my other mother, appeared.
"You looked incredible up there!" She cheered. "Why did you stop?"
I looked at her, and even with all these emotions piling up on me I replied, "I don't know."
Of course mothers seem to know when something is wrong. "You look depressed. Is there something you want to talk to me about?"
"It's just…" I paused, "I feel like I'm gaining so much. And yet, I feel like I'm losing a lot as well. I've grown so accepting of being Miranda that I forgot that one time I was Lee. And I feel like I'm leaving him in the dust."
"Hun," she began, "Who you are now doesn't change what you were before. I'm sure Miranda agrees deep down too."
"So what do I do?" I asked.
"Do both," she answered. We looked at each other, and soon I could realize she was starting to look a little down herself.
Continuing, she said. "I feel like I'm guilty."
"Guilty?" I wondered. "Of what?"
"Of forgetting that underneath that body lie two souls," she answered regrettably. "I've been so engaged with the one half I totally forgot that you were there too."
"But it isn't your fault," I ensured her. "I was so willing to become Miranda I forgot my own dreams and feelings too."
"Well, what were your dreams?" She asked.
"Well, I want to be an environmental scientist," I told her, "before I was Miranda I was a fisherman, catching salmon and selling it on market. I never really enjoyed it. But growing up there, in the valleys and peaks of Fraser Valley, it was beautiful. And I want to keep it that way."
"So you want to go to college?" She assumed.
"Yeah," I answered. "William was willing to provide funding for that opportunity."
"Then you're all set!" She cried joyously. "We just need to find you a college now!"
"You're willing to help me search?" I asked, a little stunned.
"Of course, you're my daughter," she claimed as she kissed me on my forehead. "And I want to get to know the other half of her."
I smiled. "Thanks, Mom."
---
One of the first things we did was change my name; well, more like adding to it. On my birth certificate was now the name "Miranda Leigh Rivers." Leigh was homage to my former life, written in the feminine form. It would always remind me of who I was, and who I am even now.
With that we began to apply to colleges. In province, out of province, even across the border into Washington. I was hoping, praying for some results.
We finally were able to whittle it down to two colleges. Both accepted my application, now it was up to me to decide. With luck that Miranda was a very academically driven student, I was able to get into Simon Fraser. With its campus and how it looked overseeing the Burnaby Mountain Range, how could I say no?
Soon I would be out of this place and into my new dorm. The final few months gave me time to reflect on how far I've gotten.
Those thoughts were with me as I drifted into my dreams and catch up with the real Miranda, only at this I point I couldn't imagine myself as the man I was, but instead I could only picture myself as her identical. I've fully embraced this life I was given, and I couldn't have been happier.
"Looking good there, Leigh!" Miranda exclaimed. "Your new form suits you quite nicely."
"Thank you," I told her with much sincerity. "No, seriously, thank you. If it wasn't for you, or your mother, and your selflessness, I would have never adapted to become what I am now. I'm proud that you're forever a part of me."
"I know," she replied. And to be honest, I knew too. We were in complete synchronization with each other, two souls acting as one. But even then I felt like telling her in person would be a nice gesture.
"I see you two have connected quite nicely," said a familiar voice. Intrigued we both turned to see a familiar face. It was that old man I met a long while back- back when I was in the car crash.
"I'm so glad that this turned out this way," he stated. "It isn't something that we've taken lightly. As much as it was a major experiment from the physical world, this was the first time something this unprecedented happened from our end as well. To surgically transplant a living brain into a body of a former host? Is was quite paradoxical."
"Then why did you allow it?" I couldn't help but ask.
"Because it would be a shame to see two perfectly gifted souls vanish without making their mark on the world," he replied. "Believe it or not, the Universe takes no pride in witnessing the death of those so young. Everyone has purpose, and both of yours were left unfulfilled. That was the Universe's gift to you- A second chance. All you had to do was take it."
I, no, we didn't think that we were so special. It was odd to believe that out of all the people living in the entire universe it would be us that gets another opportunity.
"So, you two," he began. "How do you feel about all of this?"
"Well," my mirror image, Miranda began, "I remember when we first met, how up in the clouds. And you told me that I could have that second chance, and that all I had to do was wait." She proceeded to giggle a little bit. "I didn't think that this was what you had in mind!"
"Neither did I!" I added.
"When I realized that I was sharing my body with someone, I was nervous at first," she continued. "I appreciated the lengths my mother went to ensure I would be able to live again, but this other soul…would she embrace being me? Would she enjoy my company, or try to push me out entirely? When I realized that the soul that was with me was a man…well that didn't make me feel any luckier."
Then she perked up a bit, continuing her story. "But somehow I could feel him, and realize that he was a kind, gentle soul, and was just as confused and frightened as I was. I reached out to him, and I was so happy that he reached back! We knew that we were the only ones we truly had, and that if we wanted this second chance to happen then we had to work together."
I began to add to her story, "She means everything to me now. She is my best friend, my mentor, and councilor. I love her so much, and I love I'm a part of her."
"Thank you," Miranda said to the old man, "I don't know who or what you are, but thank you."
"You're both quite welcome," he replied. "I suppose my work is done then, so I suppose I should leave you two in peace then." He warmly smiled. "Unlike me, I'm sure your work is far from finished."
"Yeah," I agreed. "And I think of one more thing I need to do."
---
Merissa drove me out into the vast openness of the Fraser Valley. I was so happy to see the natural beauty of my homeland. Miranda couldn't have agreed more.
However I could feel her nervousness about the manner. Obviously I've told her a lot about my mom, and how she was nice, caring, compassionate, and that regardless of what we've become, I was certain she'd still love us. The thought of having two mothers felt odd to the both of us, but I knew I had to do this. For all the things she's done for me, I couldn't just up and leave her like that. Much like the feelings I had for Miranda's mom, I still loved my own.
We pulled up into the rocky driveway. She put the car in park, and I responded with a deep breath. This was a big moment, and no matter how hard I prepared I knew I could never escape the overall magnitude of this event.
"You okay, dear?" Merissa asked, noticing the butterflies in my stomach.
I gave out one last exhale. "Yeah, Mom," I said as I wrapped her around my arms. Letting go I said, "It's time to meet my other mom."
As ready as I could get I hopped out of the car and began walking towards the front door. My life has gone full circle, and now there was nowhere to go but up.
---
If you liked this post, you can leave a comment and/or a kudo!
Click the
Good Story!
button above to leave the author a kudo:
And please, remember to comment, too! Thanks.
This story is 9723 words long.