Printer-friendly version



The Voice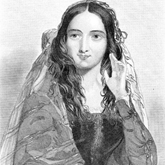 Albanese




Part Two Chapter Three





by Roo





Edited by Bronwen

Previously

Mum and I got on the bus to go home and I said to Mum while on the bus, "Mum what do you know about Albert at the time of his death?"

Mum replied,"Jess dear, the bus is not the place to discuss it but as soon as we get home you me and Albert had better have a bit of a chat."




This chapter has Albert coming clean about who she is!!!

*******************************

We arrived home and I couldn't wait to hear what I was about to be told, but I had my suspicions for a while now because every time I heard my uncle laugh it sounded more like an old woman giggling. I felt I was right in my belief because he – she had let it drop a few times, whether it was on purpose or not remained to be seen.

Mum said, "Jessica dear, go and put the kettle on and then we can sit down and have nice long chat." Mum went to the freezer and took out some meat to defrost in the microwave for our lunch, it was getting close to midday but Mum said lunch could wait and seeing I wasn't going to school today we could take our time and relax, I was only going to work later at the book shop with Susan and she would be asking me all about what I have been doing all day. Susan is like me and had to know everything that was happening.

I made the tea and a coffee for myself and we sat down in the lounge.

Mum said, "Ok Jessica I'm going to tell you all that I know and if you had read those diaries of your father you would have discovered everything by yourself by now."

I replied, "But Mum I started to read them. and all this crazy stuff was happening so I didn't get back to reading them."

"Well than dear I will just have to enlighten you about why you are the way you are."

Mum explained about how Uncle Albert was found in the mine that collapsed fully dressed as a woman, Just why he/she was dressed like that down in the mine was a mystery at the time. When she was brought to the surface her sister was there waiting for the rescuers to bring her up in the hope she was still alive but sadly it took almost an hour to reach the surface and she died on the way.

Mum said, "If it hadn't taken so long to bring her up she may have lived. She was the only survivor out of twenty men. She must have have had a friend that knew about her dressing as a woman as it was revealed later. Anyway on the way up the two men that rescued her were very upset because she passed away from her injuries just before they reached the top of the mine."

She continued, "Her sister, your great, great aunt Bernadette was there and and had to explain about why there appeared to be a pretty woman down in the mine in the first place."

Mum said, "In those days nothing was known about transgender or even intersexed conditions but believe me they existed as much then as they do today. You Jessica are no exception to the rule."

I replied, "Mum I just wish now that you had said something earlier so I could have felt better about wanting to be a different person."

"Jessica I am trying to make it up to you now sweetheart, and I'm sorry but I just didn't know what to do because I didn't want to push you either way, but I can see the mistake I made now. Seeing you the way you are now it is just so obvious that you have always been a girl inside that body and I am going to make sure that I will do all I can to help you achieve full transition."

"I know you love me Mum and with Alb—umm what did you say he - um she called herself when she was in female mode?"

"Albanese is what she called herself. If you go and look at the head stone a bit more carefully you will see that is the name on the head stone."

"I did look at that but I thought some vandal had been trying to be a smart arse and scratched different letters into the sandstone of the headstone face."

Albert ,now Albanese was in my mind and said "Jessica darling I have been trying to drop hints to you for a while now but every time I tried it something else came up and I had to leave it ,but now that you know I will be able to guide into womanhood."

I replied, "What do I call you now?"

"How about Aunty Ally?"

"Oh I like that Aunty."

I then asked her to tell me how she got away with dressing as a women.

She replied, "Well dear it is a bit of a long story, but I'll give you the short version and that have to do for now. I had a friend that lived next to me in houses much the same as the ones that you live in now, but the lighting was gas or oil lamps depending on which part of town you lived in. Anyway the friend was a girl the same age as me and we were just like sisters whenever I was at her house. Her Mum and Dad never objected because we were the only kids in that street and she, that is Sara, was an only child like me so they were quite happy to let us play as if we were two little girls."

I said, "Yes but that does not explain you being in the mine with all the men and dressed as a woman."

She continued to explain and Mum was also listening in, "Well all the men found out and because I was in love with one of them, the rest just accepted me as a woman down in the mine. When we went up to the surface I would change enough to just look androgynous so I was just another mine worker."

I just sat there and digested all this for a while and said, "Aunty Ally! Do you think that I have inherited your genes than?"

She replied, "I don't think dear, I know so."

I said, "Oh!" and looked at Mum who just nodded and said, "I'm sorry sweetheart but I had to make sure, please forgive me."

I replied, "Mum it's ok but from now on please no more secrets."

"Alright dear I promise no more secrets."

Aunty said, "Jess this doesn't change anything with me and you connecting in the spirit, if anything we will be closer than ever."

I then asked Albanese, "What about Susan? How come she is part of all this?"

Aunty replied, " Well you heard me tell you I was in love with a very special man and he accepted me as a woman and not a homosexual man, and yes Jess we had sex, but to me it was between a man and a woman."

I said, "So where is the connection with Susan?"

"Jess, one of the men that brought me up to the surface was my lover. After I was buried, my sister and this man named Peter fell in love and had two children and Susan is related to you a long way back, so you are in fact cousins a few times removed."

I replied, "Wow Mum did you know any of this?"

"No dear some of it, but I only found out once I started talking to Susan's Mum and we started to look up births and deaths down at the Historical Records and hey presto there it was."

I said, "What about Jane? Is she involved in any way?"

Albanese popped back into the conversation and said, "No she is just someone that has inadvertently stumbled onto the scene, but I will try my best to help her too."

I was still not satisfied and said "But Aunty Albanese, why are you still earth- bound and how are you going to be able to move on to the next level of existence?"

"Jessica darling, I can not say when I will be finish my stay in the earth-bound existence. I have a guide that tells me what I am supposed to do and when I ask her anything like that she just smiles and says you'll know when it happens."

I said, "But you have been here nearly two centuries, that is a long time."

She replied "Jessica there is no time in the spirit world, that is an earth thing so to me it has been like one long day."

I replied, "Thanks for telling me all about yourself Aunty"

She said "You're welcome dear, I am here you, for not the other way around."

Mum said, "It's time for our lunch Albanese, and seeing you don't have to eat we will have to leave this conversation till later ok !!?"

"Yes Mary I understand, but remember I am here with you in your lives till I get told otherwise."

Mum said, "Ok Jessica, help me get lunch prepared. I'll put the chops on and you make the salad."

After lunch Mum and I kept talking and made plans to tell Susan and her Mum all that had occurred that day, including what happened at the clinic. In the meantime I did a bit of study because I really didn't want to fall too far behind in my grades, not that I liked school but I would have a better chance of finding a good job especially now that I was going to be a girl in the work force.

The afternoon went quickly and I got ready to catch a bus and go to work at the bookshop. I met Susan at the front entrance of Miss Cline's shop and Susan said, "You will have to tell me everything that has happened today Jess."

I replied, "Susan haven't you noticed something?"

Jessica said "What am I supposed to have noticed?"

"Well for one, I am completely dressed as a girl."

"Yeah so?"

"What about Miss Cline?"

What about her?"

"What do you think she will say about me wanting to be a girl?"

"Jess she already knows."

"How? I didn't tell her."

"Jess she is not blind and she asked me what was was going on with you and I just told her straight out what was happening."

"And?"

"She is ok with it. She has a brother that transitioned about ten years ago. You have probably met her in the shop a few times. hHer name is Alison, she is quite feminine and you would not pick her as a transsexual."

"Wow Susan, just how many of us are in this world?"

She replied, "Well there are nine billion people on earth and the statistics show that one in a thousand are either transsexual or intersexed and that is just the ones that are known about so that means there are at least nine million of us on this planet."

I replied, "Holy shit, that means we could have a whole city on our own."

Susan laughed and said, "Yeah I never thought about it like that, wouldn't that be nice?"

We walked through the front of the bookshop and there were a number of people browsing the shelves. I knew two of them because I served them quite regularly. One was on older lady and the other was a man in his forties or so. The lady was always nice to me but the man was a rude and abrupt sort of a guy and always grumbled about the price of the books he bought. Anyway we walked past them to where Miss Cline was serving another customer.

Miss Cline said, "Hello you two, I want you in the front shop today so you can get a bit more experience in talking with the customers about the books they would like to buy."

Susan and I both said "Good afternoon Miss Cline."

She replied, "Just go through to my office, I'll be there in a minute once I am finished here."

We did as we were told and went to her office and sat down wondering what was to come next.

I said, "Susan, she didn't say anything about my being dressed as a girl."

Susan replied, "Jessica she knows about you so why would she not accept you for your real self ?"

"Yeah I suppose so, especially seeing her sister was a boy at some stage."

Miss Cline came in to the office and said, "Well don't you look nice Jessica? I'm so glad that you have the courage of your convictions to be your real self and I am happy to have another girl on my staff."

I was almost speechless when she pulled me up by my two hands and gave me a warm embracing hug and said, "Welcome to girlhood Jess."

It was a bit much for me and I went into tears and could barely say, "Thank you Miss Cline."

She replied, "Dear, I wish you would call me Abby now that we are all girls together."

I said, "Ok Abby."

Just then her sister Alison knocked on the door and said, "Hello everyone, I will look after the shop while you lot are having a conference shall I?"

Abby said "Yes please Alison dear, we wont be long."

Alison is a bit younger than Abby but I don't think by much. She looked really feminine and you never guess unless you are told that she was once a boy. I thought I was going to get on really well with her because she sounded like a straight shooter and would take no shit from anyone.

I thought "Wait till I introduce her to Albanese."

Abby was impressed with the way Susan and I could work together and said that if she could train us enough she would like to take a holiday during the next school holidays and if we were interested we could with the help of Alison run the shop for a couple of weeks.

We got all excited at this and both nodded our heads and said, "Yes please."

"Ok I will let Alison know and we can all get together and sort out the details in the next few days."

We followed Abby out to the main part of the shop where Alison was having a bit of trouble with the guy I was telling you about earlier. He was again complaining about how high the price of the book that he had chosen was .

I was full of confidence now and forgot that this guy knew me as a boy and I said, "Hello Mr Johnstone, what seems to be the trouble?"

He replied, "The price on this book. It's too high as usual."

I said, "No it's not. It is in fact cheaper here than in the shop down town."

He looked at me and said, "Don't I know you?"

I said, "Yes Mr Johnstone, I have given up being a tomboy and decided to be the girl that I am supposed to be, do you like the change?"

He studied me for a minute and said, "What's your name luv? You never had a name tag on which is another thing that should happen in here."

I proudly said, "Jessica Smith and we are having name tags made at the moment."

He replied, "Well lass, I'm glad to see you have decide to stop that silly tomboy business because you are a very pretty young girl and I like the way you just put me in my place."

He paid for his book and left all the others just stood there staring at me.

When Alison said, "Wow girl, way to go!" and gave me a bone crushing hug, Albanese was in my mind and said, "We're on our way girl. Tomboy indeed!!"

We did our two hours work and went home and I told Mum all about what happened at the shop.

All she said was the same as Albanese said, "You're on your way girl."and then she gave me a warm embrace. I went to bed in a state of ''feminine bliss".

To be continued.

Next time back to school.
Abby's book shop

Please leave a comment.



---
If you liked this post, you can leave a comment and/or a kudo!
Click the Good Story! button above to leave the author a kudo:
And please, remember to comment, too! Thanks.


This story is 2808 words long.