Printer-friendly version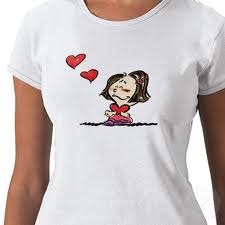 The Girlfriend
by Anon Allsop
I sat in the grass along the north side of the building and watched her walk past; I sucked air through my teeth at her beauty. My eyes followed her walk, swaying deliciously toward the little bench by the pines.
"Hey man... you even listening?" My friend Roger slapped my arm.
I glanced over at him and grinned, "Ever see her around here before?"
His eyebrows raised, "No... actually I haven't." He looked around me at the woman. "Why don't you go on over and talk to her... she looks like your type."
I frowned, "Now what the heck is that supposed to mean."
He smiled, "She's cute... not spectacular... just cute."
I looked again to see if we were talking about the same girl. "You're crazy. She's incredibly beautiful."
He laughed, "...Sure, if you say so."
I started closing my books, "You're just saying that because you're gay..."
He stopped chuckling and very animatedly, flipped out his wrist, "Thay there fella... going my way?" He leaned across and tried to kiss my cheek, I scrambled to my feet laughing.
He pointed at her, "Go on... ask her out." He leaned his back against the tree, "If you need any pointers... I'll be here."
As I walked away he was laughing, "Hey Duke!" I paused and turned to look back at him, when I did... he winked and began laughing again. I only smiled and waived him off, and continued to walk toward the girl.
As I approached she looked up, "Good Afternoon!" I smiled. "Would you mind some company?" She scooted over toward her side of the bench, "I figured you looked like you could use someone to talk to."
She said nothing, but continued to read. I glanced toward her without actually glancing at her. She smiled slowly and removed her glasses, "Okay... who put you up to this?" She turned her face toward me and asked, using a tone that showed her irritation.
"Nobody... I just..." I was taken off guard.
"Mike sent you over here didn't he?" She placed her beautiful hands upon her lap.
"Mike... Mike who?" I replied.
"Oh sure... I know you guys and how you play your little infantile jokes."
"I... I don't know any Mike!" I said, trying to diffuse her anger.
She slowly realized that I was on the up and up, her face softened. "I'm sorry. It's been a really rough semester."
I again settled back into the seat. "Care to talk about it? I'm a good listener." I smiled, trying to ease her concerns about me.
She looked at me with her beautiful blue eyes, "No thanks."
I shrugged and looked back over toward Roger, he waived, causing the girl to laugh. "A friend of yours?"
I frowned at him, "He was." She giggled at my comment.
I watched her as she pulled a lock of blonde hair over her shoulder, "So... are you new to campus?" I asked.
"No... I was here last year." She crossed her gorgeous legs and pulled at the short hem of her skirt.
"No kidding..." I sighed, "I would've figured that I'd remember seeing you around."
"You wouldn't have recognized me, before." She said, leaning against the back of the bench, her pert youthful breasts emphasized by the movement.
Swallowing hard, I asked, "Could I be really frank with you?"
She shrugged her demure shoulders, "Be whomever you want to be..."
I paused, "Huh?" She started to laugh, closing her book that she had laid in her lap.
"You asked if you could be Frank..." She continued to giggle, I smiled realizing then that I loved her laugh.
I pointed toward the campus coffee shop, "Would you care for a cup of coffee?" She looked that way, pulling her hair over her shoulder.
"I really shouldn't..." She glanced back toward me, "What would your friends think if they saw us together?"
I replied flatly, "They'd say, wow... look at the beautiful girl with Duke."
She looked as if she wanted to go but, something was holding her from committing. I stood up suddenly and offered her my hand, "Come on... please? I promise that I won't bite!"
She smiled and slowly reached out her small hand, "Well if you promise, then I guess it's okay."
We strolled down the sidewalk, she glanced over toward Roger and waived, "Your friend is waiving at us..."
"Ignore him... maybe he'll go away." I replied without looking. She laughed.
From across the grass I could hear Roger yelling my name, "DUUUUKKKEEE!" I buried my face in my hand out of embarrassment.
She giggled, "Sounds like he's calling for a dog."
I laughed, "That's Roger for you..." Gladly I held the door for her and she entered, we took a booth away from Rogers view.
We were approached by that waitress, "What can I get you two?"
"Coffee..." I realized that I should have let her order for herself, "I'm sorry... would you care for anything else?"
"No... coffee's fine." The waitress nodded and left to get the coffee.
"I'm forgetting my manners, my friends call me Duke." I held out my hand and she shook it, giggling. "What's so funny."
She continued to smile, "I gathered that was your name... you know... your friend."
"Ah... him." I kidded. Thankful that he couldn't see how enamoured I was with this female. "So... what's your name?"
She smiled and watched the waitress pour coffee in her cup, "Most of my friends call me Katrina, my really close friends just call me Kat."
I was held captivated by her eyes, the sparkle lighting my very soul. "And, what should I call you?"
Her voice broke, "K... Kat." I watched her blush as she took a sip of her coffee.
I smiled and sat my coffee cup down, "Then, Kat it is."
She gave me a steady look, my heart fluttered from her beauty. Her expertly manicured nail traced the tiny handle on her cup. "You said that you wanted to be frank, what did you want to ask?"
I raised my eyebrows and inhaled deeply, "I... I was wondering if you and I could go out sometime?" I felt the anticipation of her answer.
She leaned back in her seat with a surprised look on her face, "I don't really think you would be interested in dating me." A tiny smile hinted on her stunning mouth.
"Try me." I replied.
"I'll have to think about it Duke." She picked up her spoon and slowly stirred in a teaspoon of sugar. "I'm just not too sure that I'm ready."
"So what's the problem, are you an axe murderer?" I laughed, "Maybe you're an alien? I tried to look as if I were contemplating her background, she smiled and giggled into her slender hand.
"The last time I looked, I wasn't either of those things." She said laying her spoon back on the table. "I'm just a Sophomore trying to earn her degree. That's all."
I drummed my fingers and smiled shaking my head, "No... no, I don't think that's it either."
"Oh, well then mister smarty-pants, exactly who do you think I am?" She folded her arms, creating a deepening amount of cleavage.
I studied her thoughtfully and smiled, "Kat, you look to be the type of girl that sees what she wants and goes out to get it." I leaned forward and grinned.
"Okay, so you're half right." She laughed, "Tell me more."
I squinted and adjusted myself in the booth, "You're looking for the type of man who's sensitive and will honour the ground you walk on."
"And I suppose you know of such a man?" She giggled.
"Sure do. Me!" I said tapping my chest with my thumb.
"I don't know." Her voice trailed away as she spoke, "Can you be trusted?"
I nodded, "With your very life."
"Maybe you're the one who's an axe murderer?" She smiled, taking a sip of her coffee.
"Could be?" I agreed, "But the only way to find out would be to date me."
She thought for a moment, "If I did that, it could be my last date."
I bounced my eyebrows, "Honey, after I'm done, there won't need to be any others."
"Oh, now it's honey is it?" She laughed as she sat her cup back down.
"Okay, that was out of line... I'm sorry." I frowned. "I'll tell you this Kat, if you date me, I'd show you a really good time."
"That's not the only thing I'd be afraid you would show me." She folded her hands and placed them on the table.
"If you are worried that I'd try something like sex, put that thought out of your mind. I plan on saving myself until I get married." I got suddenly serious; this was something that I believed in.
She looked me in the eye and nodded slowly, I could barely see her head move. "Interesting."
"What? You don't think a 22 year old guy could keep his pants up?" I leaned forward. "I may be full of bull, but I'll tell you this... at least I'm honest."
She smiled and took another sip of her coffee, "That is truly refreshing."
"Me or the coffee?" I smiled.
She sat the cup back down, "Oh you of course." We both looked up as the waitress came back past and refilled our cups with steaming coffee. Kat remained quiet until the woman moved away, "Most guys are only interested in one thing from me, that's why I was a bit short with you. It's a rare quality you don't see much anymore."
I leaned back drinking in her soft features, "Well, that's me... a real rare guy."
"I've never dated a guy from campus before, what makes you think I'd date you?" She added a tiny amount of sugar to her coffee and spoke while stirring, not even looking up at me.
"There's always a first time for everything." I replied flatly.
"True." Was all she said.
I waited while she placed her spoon down on a napkin, looking back up at me she smiled. "What would we do?"
I shrugged, "What does any couple do when they date?" I watched her eyes dart quickly up, "No, not that." I grinned, "Maybe a movie and out to eat? Would that be okay?"
She nodded, her golden hair bouncing. "Okay, I'll go out with you." She slowly spun her mug so the handle was toward her, "When do you want me to go out?"
I leaned back and smiled, "How about tonight?" My quick answer took her by surprise.
"So soon?" She paused as she raised her cup, "I'm surprised a bit by that."
"Why?" I asked, "I just don't want a beautiful woman like you getting away before I had my shot at winning you over."
"Okay then, tonight it is." She placed her cup to those sweetly delicious looking lips.
***
One date turned into two, two turned into four. Then six months passed, a year, my graduation, finally hers. We seemed to know each other so well, each loved sports, and laughed at the same dumb spots in movies. We had got along so well that the years didn't seem to be noticed. It was on Kat's birthday that I finally decided my bachelor days were at an end. I walked in the mall and headed toward the jeweller, as I rounded the corner I paused.
The jeweller was gone, where it had been only a month ago was a strange looking storefront. I looked up and down the hall, the store was gone. Frowning, I walked up to the strange wooden door and gently gave it a tug. A bell jingled overhead.
"Welcome Duke." I glanced up at the smiling face of an old man. "I've been expecting you." He was wearing a dark robe with strange images embossed right into the material. On his head was a huge strange looking hat.
"Expecting me? Do I know you?" I asked. Not realizing that he had used my given name.
He frowned and opened up a great book, "I'm sure I saw your name in here. Oh yes, here it is." I watched as his bony finger ran down a list next to today's date. "You're here for a ring."
"Well no, I'm here to find out what happened to Freeman Jewellers." I said leaning against his counter.
He closed the book and bent down below the counter. "I have what you need right here." I watched him pull out a box, inside were about a hundred beautiful diamond engagement rings. "Pick out any one you think she would like, they're only $300.00 each."
I laughed, "Are the real?" I asked sceptically.
He took one out and dragged it across the glass cover on his display counter; a deep scratch was left in its wake. "These are all very real."
I scratched my chin, "$300.00 you say?"
"It would look quite lovely on Kat's hand." He smiled and pushed it toward me slowly.
"Now, how is it that you know both of us? Especially when I have no clue who you are." He only responded to my comment with a smile.
I watched him pick up the ring and place it back into the box, closing the lid and starting to put it back below. "Okay, wait a minute." I placed my hand on his arm, "Let me look at them."
"You won't be sorry." He swung it back onto the counter and opened the lid.
"They sure are big diamonds." I shook my head and glanced through the beautiful rings. "All of them only $300.00?"
"Every last one." He smiled and pulled off the great hat he had been wearing, placing it on the chair behind him. I smiled as his snowy feathery hair seemed to float around his head like he was full of electric energy.
I pointed toward one ring; its exceptional beauty glistened under the strange lighting of his shop. "I like that one." His face showed a slight disappointment as I made my choice. I assumed that it was one of the only real diamonds that was in the box.
"You sure you wouldn't rather have this one." He pointed to another, trying to get me to change my mind. "Or this one, it's much prettier."
I shook my head, reaching for my wallet. "No, that's the one I want." I pointed to 'my' choice. I heard a noise and watched a young beauty come around the corner.
The old man sat the ring on the counter and closed the box, placing it under the counter. When he stood back up he had a small velvet ring case in his hand. "Here's something to put the ring in."
I pushed the money across to him and watched as he placed the ring into the case; afraid of a little switch I studied his hands carefully. He noticed me and smiled, "It's the same one as you picked. I wouldn't try and cheat you out of your purchase."
I nodded at the young girl and pushed the ring case into my pocket, "Thanks."
"Not a problem, enjoy." He smiled and gave me a wave. I turned and walked from his store, I could feel them watching me from behind.
***
"What did you sell him?" The young woman asked.
"An engagement ring." He watched the man walk beyond his natural vision.
"You don't seem very happy about that sale." She smiled, leaning against the counter.
"Yeah, you're right." He sighed and pulled the big book over so he could study it more. "That was the only one that he could have picked without it altering him."
"What will it do then?" She asked, watching him flip the wide pages of his ancient book.
"It will turn a man into a female, and a woman into a male." He raised his little glasses up to his face and examined a passage of text.
"And that's bad?" She asked.
"For him... yes." He sighed. "More so for the poor girl he's about to ask."
The pretty little blond suddenly nodded, "Oh, I see what you mean."
***
I rushed home with wings on my feet, eager to give the ring to the most beautiful woman I knew. Kat would be waiting patiently by her phone for my usual call after work. I would surprise her though and drive directly to her apartment instead.
I pulled into her lot and bounded up the stairs until I arrived at her door, a quick knock alerted her. "Just a minute." She called out with her soft, sexy voice. I rocked on the balls of my feet, excitement bubbling over in my heart.
"Duke?" She hugged me and stepped aside so I could enter. I waited until she closed the door, then followed her into the living room. "What brings you by so early?"
I smiled, "Kat, could you sit down on the couch?" She gave me a strange look and slowly sat down. I swallowed hard, "We've been dating for what... two years?"
"Three." She smiled and flipped her golden hair over her shoulder.
I grinned wider, "Right, three years." A deep sigh later I began to sink down to the floor, her eyes widened. "I knew from that first day back on campus that you were the one." Her eyes filled with tears, "We've had some really awesome times together, and not once did I ever take advantage of you."
She wiped a tear, "Not once." She repeated.
"I often wondered what my life would be without you around..." My voice failed, tears were collecting in my eyes. "God only knows."
She lowered her eyes from mine, her shoulders shaking from her crying.
I knelt down and held out the little velvet case, "Kat... will you marry me?" I slowly lifted its soft lid, showing her the ring I had bought.
She bit her lip and looked down, with her trembling hand she took it from my own. "My God Duke, it's beautiful!"
"Just like you." I sighed.
She closed the lid and handed it back, "I'd love too Duke, but... I can't do that to you."
My world suddenly crashed around my heart, "Kat... but, why?" I whispered almost crying myself. She sank back into the couch, hid her face and cried. "Why Kat?" I repeated, my voice not more than a whisper. She said nothing, only burying her face in her hands.
I stood up and slowly walked toward the door, my heart heavy in my chest. "I wanted to be more than just a friend to you Kat." She watched me, her eyes red from crying. I slowly opened the door and stepped out, once outside, I leaned against the wall and cried.
Inside, Kat wiped her tears and sat bleary eyed looking at the little case where I left it. Slowly she raised the lid and began crying again as the glistening diamond came into view. Her trembling fingers pulled the ring from its case and held it before her eyes. Her soft breathy sobs were the only sound from the little apartment.
***
The old man stared into the black liquid in the bowl, "What's happening?" The woman at his shoulder whispered.
"What you whispering for, she can't hear you." He growled.
"Did she put it on?" She asked.
"Not yet, but soon." He chuckled, "This may be worth it yet."
"Will the ring expand when she becomes a he?" she giggled softly.
"It should. Wait a minute, here goes, she's putting it on." His scratchy voice chuckled as the two waited for the anticipated changes to occur.
The young woman was studying the old man's face, he suddenly frowned. "Is it happening?" She whispered.
He pushed the bowl away, "Yeah, it happened. But nothing like I was expecting." He glanced back at the bowl and frowned.
She took a peek into the bowl, all she could see was the reflection of the ceiling.
***
I looked back at her door, I firmed my jaw and turned around. Giving the handle a twist, I pushed it open. Kat was sitting on the couch with a strange look on her face.
"Duke, I'm so sorry." She gasped as she began to hold her stomach.
I ran to her side, "Kat. What is it? What's happening?" I looked down at her hand, she was wearing the ring.
She winced and clutched her abdomen, "Uh... I felt a shock when I put it on." She rolled her head against the couch, "I just got so light-headed, and began cramping up." Her breathing slowed and became regular. "I think I'll be okay now. The pain is going away."
I held her tiny hand in mine, watching the way her ring reflected the light. "Does this mean you have reconsidered?" I asked hopeful.
She slowly drew it from her finger, "Duke, I can't. I'd love nothing more in the world... but I can't."
"Why Kat? What could be so bad about me that you wouldn't consent to be my wife?" I sat back on her coffee table.
She sighed deeply, "Duke, to really and truly be a wife... you first have to be a woman." I frowned, trying to understand. She continued, with a sad look on her own beautiful face. "I'm a man... or, at least I was back before you met me."
I laughed, then seeing how serious she looked I let go of her hand. "That's impossible Kat!"
She pushed the ring into my palm, "It's Kevin."
I stood up and moved to the other side of the little table, "I kissed you for crying out loud! How could you do this to me!" She lowered her head. "Let me guess, you wouldn't have sex only because you didn't want me to see your... dick?"
She nodded slowly, I moved around to the back side of the couch. "I don't believe it! You have a dick, like me?"
She nodded and sighed, "It isn't as big anymore. The hormones have shrunk it down quite a bunch."
"Prove it Kat... Kevin or whatever the hell you call yourself! I won't believe it until I see it with my own eyes."
I frowned, "I can't believe what you've put me through the last three years. Leading me on as if you were a real woman!" I threw the little velvet box on the couch next to her, "I've kept myself celibate for you, until our wedding, then, you pull this on me?"
"Please Duke, I'm sorry." She pleaded; I turned my back to her and folded my arms across my chest, her crying reflection clearly visible in a mirror on the wall.
I wiped a stray tear from my eye, slowly turning to see her sink back to the couch in tears. "I loved you Kat." I sighed and touched her shoulder almost with the hesitancy of petting a rabid dog. "I'd have done anything for you."
She glanced up sadly, her tears glistening upon her lovely cheeks. "I wanted to tell you long ago... but I couldn't." She hugged me and held on, laying her head upon my chest. Not sure on what I should do to comfort a Transsexual, I stroked the back of her hair. "Then... then I found I loved you too much and was afraid to lose you."
I looked down at her small hand resting on my shoulder, she was the epitome of femininity... too bad she was a man. She slowly let her hands drop, I felt my hand rise to her cheek. "Ours was a love that could have lasted forever." I sighed.
"It still can!" She said, her eyes pleading. "I'll change." Her beautiful eyes darting up to me. "I'll sell everything I have for an operation, making me a complete woman."
I was taken aback, "You'd do all that for me?" Somewhere inside a small icy spot in my heart began to melt.
As we stood there contemplating our future, a slight distortion began appearing in the centre of the room, slowly the shape began to take on a human form. Kat gasped and grabbed me tightly, I found myself pushing her behind my back slightly as if trying to protect her.
Slowly before our astonished eyes stood an elderly man, dressed in the embossed, dark robe of the man who sold me the ring. He looked at both of us and scowled, picking up the little box from the couch and examining it's contents.
"That close, that stinking close!" He spat, holding his index finger slightly away from his thumb. "And you..." He looked at Kat with disgust. "Spoiler of my magic."
"How... how did you get in here?" Kat asked in her trembling voice.
The old man ignored her and began to pace, "It was supposed to be you! Not... not that thing!" He growled, glaring at Kat.
"What did you do?" I shot back, pushing Kat directly behind my own body, using it as a shield for her.
The old man sighed in disappear, suddenly throwing himself down on her couch. "The ring was imbedded with a magical spell that would change the wearer into the opposite sex!" He waived his hand causing the little velvet box to disappear from his open palm, replaced by three crisp one hundred dollar bills that I had given him.
"Here's your money back... damn it!" He tossed it onto the coffee table in disgust. "I can't remember the last time I ever had to return money for anything that I sold."
"What's he talking about, Duke?" She asked, her eyes bouncing from the old man to me.
I sighed deeply, "I bought your ring from him."
"And that ring was supposed to turn you into a man. Some fun for me... HA!" He laughed sarcastically. "Even I didn't see that you were some sort of FREAK!"
Kat slowly backed away, her eyes widening in both elation and surprise, "The ring? You said that it was supposed to turn me into a man?" The old man nodded, Kat continued, "And if I was a man?"
The Wizard rolled his eyes and looked up at me, "She's not very bright is she?" I stood there in stunned silence, "If you'd been listening to me earlier, what part about changing into the opposite sex did you miss?"
A slow smile rolled across Kat's face, she jumped at me causing me to flinch. "We can be married now! His spell backfired and changed me into the woman I wanted so desperately to be!"
The Wizard set his jaw and glanced at Kat, his lips mocking her very words like some adolescent sibling. He threw his hands into the air and slapped the edge of the couch. "I'll not sit here and be insulted by some emotional female, if I wanted that, I can just go back to the store!" He stood up and raised his hands above his head.
"Wait a minute!" Kat shouted before leaving go of me, "I have something to give to you!" She grabbed hold of the little man and squeezed his chest hard.
"If you expect me to tell you 'you're welcome', then my dear woman you are sadly..." His eyes caught sight of her tears slowly rolling down her rosy cheeks, gradually his expression softened. He almost smiled as he finished his sentence, "...oh what the heck, I can't win every one can I?" Kat hugged him again, he pushed her back and looked up and down her feminine curves, "I actually don't do bad work, do I?" His boyish grin, slowly pulled at the corners of his mouth. "My dear, you're welcome." His form shimmered and quickly faded from view.
I stood staring at the spot he had just vanished from, Kat picked up the bills from the table. "I guess these are yours."
I looked down at the three green bills and smiled, "Keep them, we'll use the money to by you a real ring."
I fingered the rolled seam on the back of the couch, "There is one thing..." I said, looking into Kat's eyes.
"What's that?" Her gaze making me feel warm inside.
"You still have something to show me? Don't you?" I smiled slowly.
"Oh? And what was that?" Kat wondered.
"Something to prove that you were a man." I replied bluntly, "So, I'm still waiting?"
She slowly reached up and took my hand, leading me back to her bedroom. "I thought you were saving yourself?" Kat whispered seductively.
***
Back in the store the young beauty leaned over the great bowl, laughing as the old man rolled his eyes, "Great. Just great!" He groaned.
"I think it's cute." Replied the young blonde. "They make a handsome couple."
"That wasn't supposed to be how this all ended." He growled, as the figures in the bowl stretched out on the bed. He quickly turned his back on them as the little busty blonde gasped.
"You should see what he's doing to her now!" She giggled. "It's so disgustingly romantic!"
"I'll pass." Was all she heard as the old man began to scour his library, he finally pulled down a large book and began to flip the pages. "I hate losing like that." He said as he sat several little bottles of dry potions down alongside the book.
"What's all of that for?" The blonde asked, looking down at the page he had opened in the book.
The little man smiled and began to sprinkle different items into the bowl, "They want to play man and woman... then they need to be aware of the consequences." He chuckled softly, "Dear, take a note." She picked up a pen from the counter and pulled out a ledger that was laying in the darkness below, her hand poised to write. "Send a card to Mercy Hospital, on it, just say 'Congratulations', sign it 'from your friend, the Wizard.'"
She wrote diligently, "When should I mail this card out?"
The old man smiled and looked down into his bowl, "Exactly nine months from today." The blonde stifled an open giggle and quickly flipped through the book, jotting the projected date in her ledger.
"You are such a stinker." She giggled, the comment caused the old man to laugh out loud.
"That I am dear... that I am." He closed the thick spell book and began to put his potions back where he found them, all the while, chuckling softly, amused by the clever little spell delivered to the unsuspecting couple.
The little blonde studied her teacher for a moment, "What did you just do?" She looked down and the book and a slight wrinkle formed at the bridge of her pert upturned nose. "She's pregnant isn't she? The spell would make them have a baby before they're really ready, right?"
The little man laughed and sat the last of the potions on the shelf. "One of them will be having a baby... much before they're ready"
The female's eyes widened, her hand went to her mouth as if to hide her laughter. "Now I know you're a stinker!"
He grinned and brushed the powders from the counter, as they fell, they broke into hundreds of tiny firework like sparks of blue, green and yellow hues that lit the floor below. "I've been called worse." He snickered, "And that probably won't stop until long after..." He swung her ledger around to face him. "Let's see here, long after... June 15th." Their laughter could still be heard as the little store in the mall disappeared, slowly vanishing from view.
The End
---
If you liked this post, you can leave a comment and/or a kudo!
Click the
Good Story!
button above to leave the author a kudo:
And please, remember to comment, too! Thanks.
This story is 5296 words long.