Printer-friendly version
Always & Forever

by:
Elsbeth




Numbers of the Beast


"I suggest that you let go of my friend."


Chapter 10

Doctor Brian Jacks sat quietly watching the police car roll by his hiding place. The very idea that they were looking for him was absurd. They were nothing to a man like him, peasants really. Nevertheless, it would prove disastrous if they discovered the woman in his backseat. How could they understand that it was all Gods 'will' when he reached out to these accursed wretches of the night and purified them by fire? Understanding had only come to him when a being of light appeared before him offering salvation.
Before the encounter, the Doctor knew he was a simple butcher of women, now he was God's right hand. Understanding that there were too many that now needed his personal ministrations had come to him. Promotion through the scientific ranks inside the biological weapon company BioCom was first of many steps that would eventually lead to the salvation of all humanity. The Northern Republic government had already inquired about a few of his 'new' discoveries. What they didn't know was his personal angel had given him knowledge beyond their current technological understanding of viruses. With this knowledge, it would be only a matter of time
Reaching over, he caresses the thigh of the struggling woman. "Don't fear the pain, child, embrace it. The fuel will burn your flesh but your spirit will rise up with the smoke. Knowing that many of your sisters have crossed the threshold before you, should bring comfort."
Rolling to a stop in a secluded section of the Federal Highway near the Connecticut border, the Doctor opened his door and walked over to the trunk. Pulling out three cans of gasoline, a tarp, and rope, meticulously he proceeded to set up the cleansing ceremony. The young hitchhiker was next, still struggling as he dragged her out of the car. Like the others, this child's identity would most likely remain unknown. He had thrown away most of her belongings a state ago while driving past a river.
His sacrifice was now almost ready. Unlike many of the others, she was not docile, fighting him every step of the way. If they could just understand that, a moment of pain would allow them to reach eternal paradise. With the girl now spread eagled upon the tarp, with her arms tied to ropes, the Doctor walked back to his car.
Turning around with the gasoline cans in his had he stopped. The girl was now missing, along with the rope and the tarp. In its place was a blonde haired girl wearing what appeared to be some sort of black Victorian dress.
"I don't think so."
The beast within the Doctor began to move; somehow, the Adjuster discovered its presence. How was this possible it didn't know but the beast needed to flee. Once it was gone, the human would just collapse, as its spirit was quickly devoured.
"As she said, I don't think so." A voice behind the Doctor made him quickly turn around. Standing behind him was the young hitchhiker he had abducted.
"How?" The serial killer began.
"Now, Alice."
The world went suddenly white for Doctor Brian Jacks. He was sitting in a schoolroom that looked very familiar. He realized that it was his old High School classroom from over thirty years ago.
"Hi Cathy." A young girl greeted him but it wasn't his own voice that answered. Suddenly he realized that he could feel what she was feeling, hear what she was thinking but could not interfere. It took only moments to realize that he was in the body of Cathy Peterson. He had a crush on her for most of his first year of High School but she was also the first person he ever killed.
Thirty years ago was too long for him to remember what day he took her life. However, he didn't need to wait long. Passing himself in the hallway, she greeted him kindly before entering her Biology class. That kind greeting was what sealed her fate. Thirty years ago, he thought she was making fun of him; the skinny unpopular boy that mostly wanted to be left alone. Understanding her thoughts, the Doctor realized that she was being kind and thought he might need a friend.
At no time, had he felt an ounce of pity or remorse for taking the lives of the women he murdered. However, he was no longer in that body but in the body of Cathy Peterson. The Doctor began to try to talk to her. Obviously if he could just speak to her, she might take a different way home from school. He knew her death wasn't planned, it was a spur of the moment thing. Unfortunately, there was nothing he could do to help her escape the pain and terror that she would experience at the end of the day. Moreover, like Cathy, the Doctor experienced every second of that experience.
As Cathy took her last terrified breath, he found himself walking down a secluded highway. The serial killer knew that this was the second woman whose life he took. He never knew her name but now found it to be Suzanne. She was heading to New York to try to make it in the music scene. As the sunset, she too would lose her life, no matter how much the Doctor struggled to change her fate.
One after the other, the serial killer Doctor Brian Jacks lived the last day of the women whose life he took. He had forgotten most of them but now their lives, their hopes their dreams were intimately revealed to him. His spirit was assaulted time after time what he had done.
The beast inside the Doctor felt as if too was in prison. The emotions emanating from the killer and his victims were so raw that it felt itself being pushed deeper and deeper into the Doctors nightmare. The beast however was not going to let the Adjustor do whatever she pleased. For every two steps forward, it took a step back but slowly it began to crawl its way out of the nightmare.
The beast found itself in a gray hallway. Now in control of the Doctor's body it ran towards what appeared to be a door. Opening it, the creature found another hallway. Then another hallway and then another.
"I'm in a loop." The creature growled.
"You escaped." The blonde hair girl stood at the end of another hallway with a surprised look on her face.
"There was no way that little emotional prison was going to hold me Adjuster."
Alice gave the beast a half smile. Hopefully, it would miss what she was frantically trying to finish. The final touches on the beast's prison were almost complete.
"It wasn't meant to hold you fiend, just slow you down."
The creature of entropy grinned. "You can't stop me, I'll simply move on as you know."
"Not from here you won't. This little universe is just for you."
"Impossible."
Alice laughed. "I long ago discovered that Nadine finds her way around the impossible pretty often." The creature's eyes opened wide as the girl stepped into a bright light. She had been masking a wormhole and the way out of the pocket universe. Throwing itself forward it managed to hold onto the Adjustors leg.
Alice understood that at one point she might have closed the wormhole and spent the rest of eternity with the beast. It was a fair trade, her existence for the life of the multiverse. However, ever since meeting Nadine she no longer felt that pull. Lashing out with her foot, she slammed it into the head of the creature. Alice felt herself and her unwanted passenger being dragged out of the pocked universe and up through the wormhole. If she didn't get rid of the beast before they reached the other side, it would be able to escape again. Lashing out repeatedly, the Adjustor tried to break away from the Doctor. She knew that Nadine was waiting on the other side for her return so she could seal the prison.
"If I fall, I'm taking you with me, Adjustor. We can spend eternity together."
"No." Alice screamed, she couldn't allow the beast to escape but neither did she want to spend any more time with the evil thing.
"I suggest that you let go of my friend."
Two arms seemed to come out of nowhere as the entire wormhole lit up like the sun. A screech of pure terror filled the air as the beast was ripped from its hold on Alice. The light continued to expand, pushing the beast down and away.
"What was that?" The two friends lay together in each other arms on the banks of the Seine in Paris.
Nadine giggled. "Well you remember when Jack opened a rift in the multiverse."
Alice turned her head to look at her friend then nodded.
"I did the same thing except channeled the power through the wormhole."
Alice eyes opened wide. "You threw a Super Nova at the beast."
Nadine giggled again. "It was only a Type 2 and it sealed up its prison quite nicely." Holding Alice close she kissed her head. "Don't do that again you had me worried."
"You worried, I was terrified." Alice realized that she did feel terror and old feelings that she had thought long gone were resurfacing. "I thought that I was going to spend all eternity with the beast." The Adjustor began to shake then she let out a mournful sob. Nadine just held her rocking back and forth.
"Wasn't going to happen, if I had to go down there and kick the beast's ass myself."
Alice laughed holding her friend close; it was indeed going to be a start of a beautiful friendship.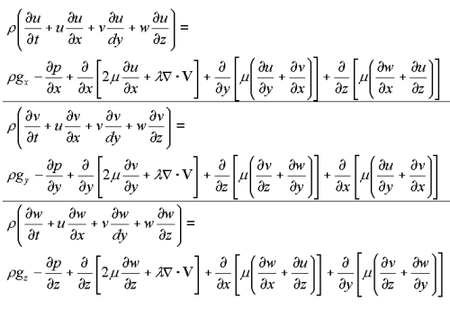 Nadine stood on a small rise overlooking a school. A hundred yards before her, a fighter jet burned on the soccer field. It was the most amazing bit of flying she had seen in a long time. Surrounding the school were dozens of homes and stores but somehow the pilot managed to crash it in the middle of the field, without even damaging the school.
Nadine wasn't here specifically for an adjustment or to even strengthen the multiverse, she just happened to be passing through. At the bottom of the slope, a woman in a pilot's pressure suit knelt with eyes closed and rosaries in her hands. Patches on her shoulder proclaimed her part of a squadron for a European country Nadine had never heard before.
"That was a brave thing you did, Captain Carlson."
The woman eyes snapped open looking at the young woman who now stood next to her. Dressed all in white she appeared to be some sort of heavenly being.
"I am ready for my punishment." She said softly, her eyes tearing up.
Nadine looked down at the pilot and smiled. "Punishment, Eleanor, hardly. You should be rewarded for all of the lives you probably saved."
"I am unworthy." A single tear ran down her face. "In the end, I killed myself, an act that was always hidden inside my heart."
"Because you have always felt different?"
Eleanor nodded. "I was a mistake, an error…a sin upon God. My feelings and thoughts were wrong. I was taught that such feelings would only lead to my damnation."
Nadine reached over and cupped the pilot's face with her hand. "No child born of this earth or any earth is a mistake or an error."
"But I deserve to be punished."
Nadine reached over and softly kissed the forehead of the Captain. "Not today my brave one, today I'm only giving out rewards." Nadine already knew what needed to be done. She was going to do more than simply slip the Captain's spirit into another body. The now Caretaker understood that she and Alice couldn't fix everything; however today she didn't care. The Guardians of this universe owed her one anyway.
Captain Eleanor Carlson lay on the ground looking at the blue sky above. She felt as if someone had hit her with a sledgehammer.
"Come on you wuss, get off your ass." Voices near her jested good naturally.
Rolling on her side she realized that she laid on a playground, underneath her was a football, a ball that she had just caught. Memories came to her; she was no longer Eleanor Carlson but Alexander Islip. Visions of her parents, her family all came to her. She was now a nine-year-old boy, in a loving family. Inside her spirit rejoiced, spreading its wings by some miracle her deepest wish had just been fulfilled. Rising from the ground, Alex reached over and threw the ball back to his best friend Leo. "I thought it was a great catch." Looking around he realized he was standing in the same schoolyard in which Eleanor had crashed her plane.
"Oh it was a great catch." Leo laughed. "Next time don't fall down."
Alex laughed and started to run again, pure joy filling his heart. Passing a group of girls on the playground, he spotted one dressed in white swinging on the swings. Their eyes met.
"Thank you." Alex mouthed.
Nadine only smiled then faded from view.
Authors Notes: Thanks to all, So ends 'Numbers of the Beast'I hope you enjoyed Nadine's and Alice's story. You will see them again. A special thanks to djkauf for a little elvish editing. If you like the story please leave a Kudos, if you have the time I would love to hear from you. Thanks to all for reading! - Elsbeth
PS For those mathematically inclined the equations used as chapter spacers are part of the Navier–Stokes equations named after Claude-Louis Navier and George Gabriel Stokes. The equation describes the motion of fluid substances.
© Copyright - Elsbeth2011/2012
---
If you liked this post, you can leave a comment and/or a kudo!
Click the
Good Story!
button above to leave the author a kudo:
And please, remember to comment, too! Thanks.
This story is 2369 words long.