Printer-friendly version



A New Life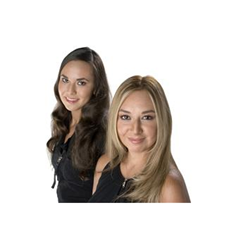 Grace & Lexie



Part One Chapter Five





by Roo





Edited by Bronwen
Previously.
There were four transsexual women sitting on a balcony ten stories up having lunch and enjoying the view of the Pacific Ocean. From where they were sitting you could see out to sea for miles and at the right time of year you could watch through a pair of binoculars the hump-back whales migrating north. The conversation was easy going and the day was spent with them becoming good friends.
'''''The story continues the next week back at work.'''''''
February Monday the sixth.
~~~~~~~~~~~~~~~~~~~
Grace and I usually got up and had a shower together. It saved water didn't you know?!!! Well that was our excuse anyway. Once we were finished in the shower and dried off, we got the hair dryers out and then set about doing each other's hair which was very relaxing and could also make us late for work because sometimes it got quite romantic, doing your lover's hair, and the hair took a back seat till our urges weresatisfied.
Anyway getting back on track, I walked out into the kitchen with my lover still having her hands on my now developing hips. I turned around and said, "Honey do you not want to go to work today?"
She replied, "Umm" biting her bottom lip, "Well seeing we have just come back from our holiday, I don't think Greg Novel would appreciate us not turning up today do you?"
I replied, "Well you had better let go of my body and let me get us some breakfast honey!!"
"Ohh if I must, alright!!!"
"And here I thought I was supposed to be the dominant one!"
"Well you are - in bed, but in the kitchen I'm the boss."
"Ooooh promises promises!" I said,
"Right, you can do the breakfast and I'll just go and sit out on the porch."
Grace let go of me but not before we had a passionate kiss.
It was hard to concentrate on making scrambled eggs and toast now that she had my motor running. I'd get even with her that night. Time was getting on and we both had to finish getting dressed without touching each other or work would be history that day. We kept our resolve and were ready to get on the bus into the city. It is only a short walk to the bus stop from our place and the bus service in Brisbane is really efficient because there are dedicated bus ways and the buses don't have to fight their way through the morning traffic jams. We got our 'go card' out and swiped it on the little machine next to the driver and found a seat.
The walk from the bus stop to our office was only a hundred yard walk. We didn't worry about having briefcases to carry because all our work was on our computer system at work and at home, so there was no need to carry anything between the two. We walked hand in hand through the front doors of the lobby and to our complete surprise people were coming and giving us hugs and kisses on the cheeks so it looked like most of the staff were happy to have us back especially the ones that were doing our jobs while we were away. We eventually made our way up to the big boss's office to report in for duty.
We knocked on the door, "Come in it's not locked."
He looked up and said, "Well ladies it's about time you two arrived, ready make me some money are we?" I think we both blushed at that but I suppose being a girl, people don't take that much notice.
Greg then got into what had happened while we were away. It's funny when other people try to do someone else's job. Things just fall over and it is as though you are the only person that can do the job, That is what happens when you bring in temps from an agency. Some places have what are called floaters that know most of the jobs that other people do, but our floater was on long service leave. Grace and I gave each other a quick kiss on the lips and made our way to our own office.
When I opened the door all I could smell was a half-full ash tray and very nearly threw up. I picked up the offending article and took it outside into the hall bin. Seeing that this was a non-smoking building it was a bit rude. I opened a sliding window that are never really opened any other time because of the air conditioning.
Once the office was aired out I could get into sorting out the mountain of paperwork that the temp was supposed to have cleared before they left. My secretary had her own office and she also would not have put up with someone smoking. I got angry at all this and asked Grace to come down to have a chat. By the time she got down to my office I was in tears. Linda my secretary was already there trying to console me. I really was different those days. I dissolved into tears which I never used to do in boy mode so I guessed the hormones were doing their job. Grace was different to me and had remained a bit of a forceful character, female or not.
Grace put her arms around me and shushed me like a little ten year old girl which made Linda smile and say, "You two are like mother and child and I love you both for it." Linda is a really good friend and she knew even before I started to transition that I was female and was relieved when I first told her what I was planning to do. Anyway I dried my eyes and Linda said she would come into my office for a couple of days and help me clear the backlog of paper-work away.
Grace had her own problems to sort out. At this rate we would never be able to go on holidays again. However with Linda's help we got most of it sorted by lunch time when Grace turned up at my office and said, "Right ladies, we're going out to restaurant for lunch complements of Greg, so shut down your computers and lets go." Linda and I didn't argue, We shut everything down grabbed our bags and got in the lift to go for an extended lunch break.
As we were walking down the street to an upmarket restaurant, Sandra and Rhonda were coming from the opposite direction and waved to us as they approached.
Linda said, "Do you know those two?"
I replied, "They're the two women we met at the coast why?"
Linda said, "I know them as well. We've been friends for a long time. Do you also know about Rhonda?"
I replied, "Well yes we do and we spent a lot of time with them at the coast last week." We all got to the entrance of the restaurant at the same time and of course there hugs and kisses all round.
Our table had been booked by Greg and we could order anything we wanted. It was a way of saying "welcome back", because poor old Greg didn't like dealing with temps but this time he had to. Grace with my prompting went to the manager and convinced him to add another table to the one we had and we all sat down together and started looking at the menu and agreed that a seafood platter was the way to go, None of us were drinking alcohol because we all still had to go back to work later even if it was only to tell Greg thanks for the lunch.
The conversation got round to kids and pregnancy which for me and Grace would have to be adoption or fostering, but it seemed that Sandra was pregnant.
I said, "Umm how?"
Rhonda laughed and replied, "Well I didn't go back to being a man, but before I had my SRS I had some sperm frozen and this is the result."
Grace and I looked at each other and both said at the same time, "Turkey baster!!"
Sandra laughed and said, "No Rhonda."
Linda couldn't resist coming into the conversation after this and said, "No you two, Rhonda did the insemination while a nurse looked on."
Sandra then said "I'm three months in and I think there are twins, but it hasn't been confirmed yet, but they are pretty sure that there are two heart beats.
I said "Wow Mummy and Mummy, this is fantastic news for you both, but why didn't you do something about it before?"
She replied, "Well at that stage everything was a bit mixed up and we weren't sure of anything let alone bringing kids into the world."
I asked, "How do you then register the babies' father?"
Rhonda replied. "Well Lexie we are still registered as husband and wife so I will just sign with my old name. We do intend to change all that after the babies are born but the legal hassles are just too much at the moment."
We finished our meal and said our goodbyes with hugs all round saying we would see them on the following weekend, Linda filled us in on the way back to our office.
She said, "I have known them ever since school and we have been close friends ever since." She continued, "I was one of the girls that tried to protect Rhonda from the bullies. She was always a very soft person and they all thought she was gay and knocked her around. When we were all fifteen, some boy beat her so bad she ended up in hospital for three weeks. The guy that did it said she attacked him first. His Dad was a lawyer and he got away with it scott free."
We arrived back at the office and Greg was waiting for us in the foyer.
He said, "How was your free lunch?"
Linda replied, "Greg there is no such thing as a free lunch, you know that There is always some catch isn't there?"
Greg replied, "Well there is a small favour you could all do for me come to think of it."
I rolled my eyes and said, "Here it comes - the pay-back." but I said it with a big grin on my face because Greg couldn't be a nicer man. He then proceeded to ask us the favour which really wasn't a big deal. He wanted all three of us and also Grace's secretary to train up a floater for our two offices so next time we wanted some time off. He wouldn't have to rely on a temp agency to supply us with anyone. We said 'yes' and thanked him for the free lunch that by the way paid for two extra people.
We finished the day early and took the bus home. Grace had installed a large bath so we could sit in the bath together, which is what we did after having a cup of coffee and bickies. I really don't whether I should tell you what we got up to in the tub so I wont :):):) Suffice to say we were quite hungry when we finally got out because the water had gotten cold. We went to bed well fed and tired and spooned hugged and drifted of into wonderland.
To be continued



******* Intermission *******


Authors Note :-
I will continue this story about Lexie and Grace in a few weeks, Real life needs my attention!! But for now I will let them continue on their journey into womanhood.
Please leave a comment.
Hugs Ronnie:)
---
If you liked this post, you can leave a comment and/or a kudo!
Click the
Good Story!
button above to leave the author a kudo:
And please, remember to comment, too! Thanks.
This story is 1990 words long.