Printer-friendly version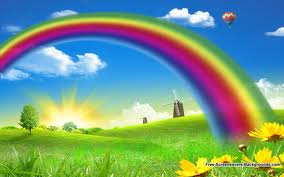 Living in the middle of a park of a major city, 7 magical fairies reside, living carefree, having suuuuper fun, and helping those who frowns need turned upside down!
…These are their stories.

---
SUPER HAPPY SPARKLE FAIRIES!
By AoifeM
Episode 2: Hipster Harold
---
It was another bright and sunny day… BORING! I was totally into bright and sunny days before it became popular!
And out in the middle of nowhere was another troubled soul. He could never find joy in his life because everyone began to love what he loved. How can one not share his love and passion with others? It totally didn't make sense. In came:
THE SUPER HAPPY SPARKLE FAIRIES!
"This guy wants to be all alone," Ruby, the leader said, "Maybe our friendship will help him atone!"
"Jesus," The little purple fairy added, "do you seriously have to rhyme every time you open your mouth? I mean, 'atone?' What exactly is he doing wrong again?"
"Well, quite simply he's being a jerk," Ruby bluntly answered. "So shut your mouth and get to work!"
The violet fairy was shocked how absolutely evil Ruby response was.
The 7 fairies flew to the rescue, and caught the kid by surprise…!
"..."
...I said by surprise!
"Fairies are so five years ago. I'm not impressed."
…Jackass.
"Hello my giant scarf wearing friend!" Ruby greeted. "You know that winter's long been at an end?"
"And what are you guys?" Harold asked, although it seems he'd regret the answer.
We're the SUPER HAPPY SPARKLE FAIRIES!"
"I'm Ruby!" the Red haired fairy began
"I'm Sunny!" said the Orange haired one.
"I'm Goldie!" the yellow haired girl followed
"I'm Emerald!" cried the green haired fairy.
"I'm Cera!" stated the blue haired women.
"I'm Indie!" the navy haired sprite claimed
"And I'm-"
"Hold on," Harold chimed in, "I'm sure you they named you Violet or something as uncool as that.
The final fairy seemed upset at the man's assumption. "It's Robutussin, damn it! My parents were cold, cold people."
He just looked at her and brushed her off, "Dimetapp would've been better."
Frustrated, Robutussin yelled, "Don't you dare compare me with my sister!"
Indie cynically added, "Dimetapp was always the cooler one." Robutussin gave her an evil glare.
"We wanted to show you that being popular can be really fun!" Emerald explained.
"No thanks," he immediately said. "This feels so much like a children's cartoon rip off."
Oh no, what to do? He didn't want to be in on the fun. How are the SUPER HAPPY SPARKLE FAIRIES going to help him now?
…Ah screw it, just change him anyway!
And by using the powers of the rainbow the young hipster shrunk to miniscule size! As soon as the magic light went away another fairy stood in his place!
Looking at his brand new form he screamed at the top of his tiny little lungs!
"What's wrong?" asked the rather clueless Goldie.
And with the deep breath he, or now she, replied, "I'm not different anymore!" She bawled uncontrollably. "I don't wanna be like you!"
"Aw," they all said simultaneously, accept young Robutussin, who replied.
"You sooo deserved it, loser."
---
Hours passed and dark was near, and poor old Harry was still down. He was just like the others, and he valued his independence, even if the made him a douche.
Robutussin kept an eye on him, just as Ruby had instructed. Or threatened, it was hard to tell. She might secretly be a sadist, for all she knew.
Either way that's what she did, ruining all her fun for the day. She kind of wished this pipsqueak would stop bawling.
Suddenly she heard a cry, "Hey," she heard in between her sobs.
"What?" she barked back.
"What's with you?" Harold said as she wiped her eyes. "You seem to be different than the other fairies."
This conversation intrigued her interests. "What do you mean?" she wondered.
"I mean," she continued, "most the fairies are happy and playful, but you seem to at least have some common sense with you. Why is that?"
Was that a compliment? She wondered to herself. I mean, yeah, I was always the smart one, at least compared to the others, who were carefree and a little naïve for that matter. Without her, what would they do?
"I suppose I'm just gifted that way," Robutussin simply answered.
"How do you do it?" she asked. "How can you put up with them without strangling them?"
"Sex," she answered straight up. Well that and she feared what may happen if she got on Ruby's bad side.
"W-what?" Harold couldn't believe what she heard.
Robutussin just giggled at the little fairy. "What else would you expect to get me by? Fairy hugs and kisses?"
"Holy crap!" she cried, still stunned but maybe she had a point. Behind the tough exterior hides the fact Harold never had sex in his life!
"Hey!"
...Sorry.
"Now it all makes sense," Robutussin said. "You're so moody because you've never had anyone to truly love. Thank God I never had that problem!"
Embarrassed by the narrator's gaffe, Harold couldn't help but wonder, "Is it true? Is love all I really need?"
Robutussin just shushed the young fairy and whispered in her ear, "Be happy you look so hot." And quickly hot love did ensue.
---
The next day came as a surprise as Harold became more chipper and full of life.
"God, I never knew how wonderful the sun was!" she cried as she took a sniff from a beautiful flower. "Oh man, this smells wonderful! Can you hear the birds chirping? The feeling of a gentle breeze against your tiny wings? Oh, God, my wings! They're so beautiful! And how they glitter! It's like a beautiful sparkly wave of light. Oh life is so wonderful! You guys were so right! I see the error of my ways! For now on I wanna be with you guys, for-"
Too bad her words were cut too short as a black crow swooped down to gobble her up. The 7 fairies just stood there wide eyed and shocked.
And few seconds passed and Ruby finally spoke. "Wow, she was rather annoying," she remarked.
The end!
---
If you liked this post, you can leave a comment and/or a kudo!
Click the
Good Story!
button above to leave the author a kudo:
And please, remember to comment, too! Thanks.
This story is 1071 words long.