Printer-friendly version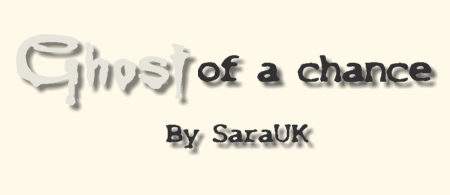 © July 2012
Part Five of Ten
Chapter nine: I see dead people
Jennifer reached out with her hand, but pulled back a couple of times before she finally let Chloe hold it. Jennifer felt a warm tingle spread up her arm and through her whole body, she became very calm and then she started to see the misty form of a girl start to appear on the other side of Chloe.
"I can see something happening." Jennifer said as she could now make out the features on the girls face and how she was dressed. It looked like the girl was wearing an all pink version of what Chloe had on.
"What you're now seeing Jenny is the spirit of my dead daughter." Valarie said with pride. "She's now a spirit guide called Spirit, and she's helping the new Chloe to bring peace to lost souls like Robert's wife and also help to heal some of the pain they leave behind." Valarie explained as she watched Jennifer reach out and try to touch the image of the girl stood before her, but her hand just past back and forth through the mist.
"I thought you said your daughter went into the light?" Jennifer asked looking remarkably calm for someone looking at the spirit of a dead girl.
"She did, and now she's been given the task of being Chloe's guide." Valarie said. "You're handling this very well Jenny." Valarie smiled.
"That will be because of me mother." Spirit pointed out. "I'm feeding her calming energy to stop her freaking out about it all."
"So everything you told me last night was true?" Jennifer said as she looked at Chloe.
"Yes everything and a little more that we left out, but at the time you came over for dinner, Mother hadn't yet seen Spirit either." Chloe said. "Will you still help me protect my secrets?" Chloe asked with tears in her eyes.
"Yes my sweet child." Jennifer said as she broke the hand hold and wrapped her arms around Chloe. "You've been both blessed and cursed." She added as she hugged Chloe a little tighter.
"I think it was more cursed and then blessed." Chloe snuffled.
"What do you mean by secrets? And how can you have a dead daughter called Chloe, and a living breathing daughter called Chloe as well?" Robert asked as he picked up on the things that Valarie had just said.
"My other daughter is called Spirit now." Valarie said splitting hairs.
"Yes, called Spirit now! But she use to be Chloe, so that would mean this Chloe is either another child which you had after the death of your first one, which you don't look old enough to have done. Or there is some other reason for it all." Robert explained his thoughts to the others. "Chloe also just said help me protect my secrets, like there is more than one." He pointed out.
Valarie took a deep breath as she walked over and took a seat at the table next to Robert. "What I told you about my husband dying is true, but my daughter was also killed at the same time. I was in a real mess and was just about to jump to my death when this girl stopped me. She explained that she was carrying the spirit of my dead daughter around with her, and she'd sent her to save me, but that's not the half of it Robert." Valarie then went on to explain everything that had happened to James and how he was now pretending to be her daughter while they helped her become the girl on the outside that she was on the inside.
Robert never stopped either Valarie or Chloe as they explained everything to him, he just looked shocked that the girl he thought to be Chloe was really a boy called James, or use to be.
"And you want me to help you achieve this goal of making Chloe a real girl, but without anyone finding out she's not really your daughter?" Robert asked in a calm professional voice once they had explained it all to him.
"Yes, if you can, but we don't want to get anyone else in trouble if we get found out." Valarie said sounding worried.
"Jennifer and I are already in trouble for not reporting this right away, but Tanya did tell me to help Chloe, and I never went against her when she was alive, so I'm not about to start now." Robert chuckled as he scratched his head trying to work out what to do next.
"Does this mean you'll help Chloe become a girl then Robert?" Valarie asked with a voice full of hope.
"Yes I'll help, but the final surgery will have to be done out of the UK, and it will cost you, if you hope to keep it under the radar." Robert warned.
"Don't worry about that Robert; just make sure it's not some back street butcher doing the work when the time comes." Valarie said looking serious.
"Trust me Valarie; Chloe will get only the very best." Robert said with his hand on his heart. "Chloe has done something for me that I will never be able to repay, so this is the least I can do for her." Robert smiled as he thought about the fact he got to speak to his wife one last time, and he now had her wedding ring gripped in his hand.
"Where do we start then?" Valarie asked.
"First I'll take some blood samples among other things and get them tested to see if Chloe is producing any testosterone or not." Robert said as he looked Chloe over with a professional eye. "If she is, it's not much." He added with a thoughtful look on his face.
"What are you thinking about Rob?" Jennifer asked when she saw the look Robert had.
"I'm thinking she might be some form of intersexed child, but we'll need to run some scans to find out." Robert said as he tapped a finger to his chin while he worked out how to get the scans done without waving any red flags.
The others all sat around the kitchen table while they watched Robert working things out in his head. Jennifer got sick of waiting, so she went to finish making the drink while Ashley put the sink back together again. Ashley lived on her own, so she had taken a DIY cause, just in case something went wrong with her house, and she didn't have a man around to try and fix it.
Robert suddenly jumped up and grabbed a pen and paper off the side before sitting back down and making some notes of things he needed to do. "Right, I've got a plan sorted out, but I'll need a couple of days to get things in place." Robert said. "What we'll do is a form of identity theft."
"I don't want to steal from anyone Robert." Valarie said looking worried.
"It's not that sort of theft Valarie." Robert smiled. "I'm seeing another child from Jennifer's school that's intersexed, so I'll use her details to get Chloe scanned without anyone knowing." Robert explained.
"Won't they realise that the scans and tests have already been done though?" Valarie asked.
"The other child is having all her treatment done through the NHS. We will get Chloe's done privately. It will cost you money, but it's the only way to keep this a secret or just let people think Chloe is someone else if they looked at it." Robert explained.
"Do whatever it takes." Valarie said trusting Roberts's judgment on it.
"Shall we go and get these samples then Chloe?" Robert asked as he got to his feet and held out his hand to show Chloe the way to his exam room.
Chloe stepped back looking worried. All of the things James's stepdad had those men do to her suddenly came back and she was soon cuddling up to Valarie for protection. "He won't hurt you sweetie." Valarie tried to reassure Chloe, but Chloe wasn't having any of it.
"I think you should come into the room and help Chloe see that I'm not like the other men she's had in her life." Robert said as he made his way out of the kitchen and down a long hallway to the part of the house he used for his practice.
Valarie got to her feet and led Chloe by the hand, as they followed Robert to the room where he'd be doing the exam and taking the blood samples.
"Before we get started Chloe, I need you to pop through that door and fill this pot up for me." Robert said as he handed Chloe a little pot with a screw top lid.
"Is there a sink in there?" Chloe asked, not understanding what Robert had meant by fill the pot. "What's wrong with using that tap over there?" Chloe asked when she saw a sink on the other side of the room.
"No sweetie, he needs you to wee in the pot for him." Valarie explained.
"Oh, I see." Chloe blushed as she ran off into the other room where she found a toilet.
"I'm sorry about Chloe just now in the kitchen, but she's not use to trusting people fully just yet." Valarie said while they waited for Chloe's return.
"Don't worry about it Valarie. All we can do is show her that she can trust us all and add lots of love." Robert smiled. "I'd forgotten how good it felt to smile and feel things other than pain." Robert added with a happy sigh.
"I know what you mean. Before the other day, I just went to bed hoping I wouldn't wake the next morning, and then I finally got to the point where it got too much." Valarie said with a faraway look in her eyes as she remembered being stood up on the edge of the cliff when she heard Chloe call to her. "Spirit told us that Tanya could see you heading down the same path." Valarie explained.
"I came close a couple of times, but some overwhelming feeling stopped me doing it." Robert explained. "It must have been Tanya stopping me, but I always felt even more depressed after each time I tried."
Valarie was just about to tell Robert how she'd felt each time, but Chloe coming back out the toilet with a pot full of liquid in her hand made Valarie not bother. "Did you have any trouble sweetie?" Valarie asked instead.
"Only stopping once the pot was full." Chloe giggled as she placed the pot down on the table Robert pointed to.
"Not a very nice thing to do is it." Valarie said pulling a face.
"Right, I just need a couple of blood samples and then I'll take a quick look down there to see what's going on." Robert said as he got some bits out ready to draw some blood.
Chloe closed her eyes as Robert stuck a needle in her arm and then connected a couple of test tubes up to it and filled them with her blood. Then he got her to undress so he could give her an exam to see what her body looked like. He was very professional and Chloe was soon relaxed and thinking happy thoughts that weren't from James past, but the real Chloe's. Chloe had a feeling that Spirit was helping her stay calm, but she couldn't see her anywhere in the room.
*****
Jennifer and Ashley were sat in the kitchen not saying much as they hugged the mug of coffee in their hands looking off into space. Jennifer finally spoke first. "It changes the way you look at the whole universe doesn't it?"
"That's one way of putting it." Ashley sighed. "I still can't get my head around the fact I could have lost my sister, I should have seen the signs sooner." Ashley added sounding angry with herself.
"Don't speak like that Ash; we both know how well your sister is at hiding things." Jennifer pointed out. "You wouldn't think she'd been that close to taking her own life just a couple of days ago now." Jennifer added.
"What do you think to Chloe being a ghost whisperer?" Ashley asked it like you'd ask any normal question.
Jennifer looked at her for a couple of seconds why she tried to work out an answer. "I never believed in an afterlife or any of that stuff, but after seeing what Chloe did to make Spirit appear... Wow."
"Tell me about it." Ashley giggled. "I just hope it doesn't get too much for Chloe to deal with, she's going to have enough with trying to be a girl without seeing dead people."
"I'm sure Chloe will cope just fine Ash, she has a good family to back her up, and Robert and I will help all we can." Jennifer smiled.
"Valarie is worried about others getting in trouble if this ever gets out, I know that much just by looking at her, but she also feels a need to help Chloe find her path in life, and I don't mean as a ghost whisperer." Ashley said just before she lifted her mug up to her lips and blew on it before taking a sip.
"Having spoken with the other child at school, and reading all the information I could find on the subject of transgender in children, I feel sorry for what Chloe is going through. To feel like a girl all the way to your very soul, but see a boy when you look in the mirror, or just think that something is wrong when you see a stranger looking back at you." Jennifer shuddered at the thought of not seeing the person she knew she was when she looked in the mirror.
"I've never given it much thought before I met Chloe, and Val told me what she was, but the thought of feeling like me, but looking in the mirror and seeing someone like Robert stood there, would freak me out." Ashley said as she tried to work out just how it must feel for Chloe to feel like a girl, but see the body of a boy, it just blew her mind even trying.
"Chloe's in safe hands with Robert, he's one of the best child doctors I've ever worked with." Jennifer reassured Ashley. "I can't believe the change in him since Chloe and Spirit worked their magic. I was expecting to call around and find him..." Jennifer trailed off as she wiped away a tear.
"I know Jenny, I know." Ashley said as she passed her a tissue out her purse and then sat sipping her coffee in silence until they heard voices from down the hall.
Valarie, Chloe and Robert returned to the kitchen. Jennifer and Ashley both thought that Chloe looked far more relaxed now than when she left to go and have the blood samples taken.
"Did that nasty man hurt you?" Ashley pouted as she held her arms open for Chloe to go and sit on her knee.
"Yes, he tried to drain me like a vampire." Chloe pouted back at her, but she was soon grinning and giggling as Ashley tickled her.
Jennifer made Valarie and Robert a fresh cup of coffee while Ashley sat playing with Chloe. Valarie and Jennifer then sat talking through the plan Robert had come up with to get Chloe the help she needed while letting the world think this Chloe was Valarie's dead daughter.
"We're going to go and grab something to eat Rob, do you want to join us?" Jennifer asked.
"I'd love to, but I'm going to run these samples over to the lab I use." Robert said with a sad look. "I have a friend working there this afternoon, so I can get him to sort it under the table." Robert added with a knowing look.
"Rain check?" Jennifer asked. "We need to get you going out and about again." Jennifer added with a smile as she saw a spark of life in her friend's eyes again.
"I promise to get out and about Jenny, but I need to take advantage of my other friends being at work, so we can help Chloe." Robert said as he walked them out to their cars.
"You have my address Robert, why don't you come over tomorrow night for some dinner with us?" Valarie asked. "I'm sure it will add to the cover, if it looks like we're all friends just spending time together." She added.
"That sounds like a wonderful idea." Robert smiled. "Until tomorrow night then." Robert added as he opened the driver's door for Valarie to get in.
They all waved to Robert as they drove away. Valarie followed Jennifer back to her home so she could drop her car off, and then travel with Valarie and the others to the restaurant Jennifer had said served some of the best food around.
"Do we have time for me to meet your cats Jennifer?" Chloe asked with a pleading look when they got to Jennifer's house and got out the car to have a look around while Jennifer popped inside to feed her two cats.
"Sure, but be warned, they can be very friendly to people they like." Jennifer said as she led them all into her home.
Chloe followed Jennifer into the kitchen where she could hear the meowing noise of two cats letting their owner know that they weren't happy about being left alone. Chloe crouched down and was soon being deafened by the loud purring of the two cats as they rubbed around her enjoying the company. Spirit was soon crouched down next to her giggling as the two cats looked at her and purred even louder.
"Can they see you sis?" Chloe asked as she saw one of the cats try to rub up against Spirit, but just passed straight through her, but the cat didn't look bothered by it, and it just kept walking back and forth through the mist that made up Spirit's body.
"My energy is like catnip to them." Spirit explained as she brushed her hand through one of the cats and it fell on its side like it was in heaven.
"I thought they would be scared of you." Chloe said as she watched the cats fighting to get a better spot at Spirit's feet.
"Is Spirit doing that to them?" Jennifer asked as she watched her cats acting sillier than normal in a clear looking spot of the floor.
"Yes she is." Chloe giggled as she took hold of Spirit's hand, so Jennifer could see what Spirit was doing to the cats to make them act like they were.
Jennifer was soon able to see Spirit crouched next to Chloe as she reached down and played with the two cats. "How can they see you, if we can't without Chloe's help?" Jennifer asked.
"Some animals see the world differently to humans, so they can see ghosts and spirits." Spirit Explained. "That's why you will sometimes see a dog acting crazy when they're in a park, chances are they have the ghost of a former owner come back to see them or someone they are with." Spirit giggled as she kept fussing the two animals.
They were all left with a lot to think about, so Jennifer put some food out for the two cats and then they left again. Jennifer wasn't sure the cats would ever move again as she looked down and saw them both sprawled out on the floor purring happily.
Ashley got in the back of the car with Chloe, so Jennifer could sit in the front and give Valarie directions to the restaurant. It wasn't long before Valarie was asking Jennifer questions about how she met Robert.
"How did you get to know Robert and his wife?" Valarie asked.
"It must have been nine or ten years back now." Jennifer said as she tried to work out just how long it had been. "I got called out to the local castle where a field trip had gone to do some brass rubbings for art. Some silly child acting foolish fell off a wall and bumped his head. Robert was looking the boy over when I got there, and things went from there."
"It looked liked you had feelings for him back at his place." Valarie probed with a sly smile.
"I do care for him Val, but not in that way." Jennifer said looking shocked as she playfully slapped Valarie on the arm. "He's more like a brother to me, just as Tanya was like a sister. Does someone have feelings for him?" Jennifer asked with a grin.
"No!" Valarie shot back as her cheeks started blushing. "I just thought he was nice, and he was very good at his job." Valarie tried to move the topic away from where it was heading.
"Don't look so embarrassed Val. It's been a couple of years now since you and Kevin divorced, and it would be good for Chloe to have a man around the house, as well as you." Jennifer giggled as she poked Valarie in the side with her elbow.
"Jenny! He's just lost his wife. I doubt he's looking for a girlfriend or another wife just yet." Valarie said, shocked that her friend could think such a thing.
"I'm just saying that if you feel like taking a shot at him, I won't be standing in your way." Jennifer said as she leaned back in her seat smirking like she knew that her friend took a shine to their doctor friend.
They were soon at the restaurant and Jennifer did all the talking and they were soon seated at a table ordering. Jennifer had the parent's of some students from the school say hello as they walked past. Chloe smiled at the children with them, and some of the children smiled back while some just stuck their noses in the air like Chloe was beneath them and not worth spending time with. Chloe had found this to be the same the world over. James used to get treated like that by almost everyone, boys and girls alike.
The food was nice and Chloe giggled as she saw her mother arguing, and then losing when Jennifer said she was going to pay for the meal because Valarie cooked the night before. Valarie drove Jennifer home after the meal and then went in for Coffee so Chloe could sit and fuss the cats some more.
"Would you like it if we went and got you a cat of your own sweetie?" Valarie asked as she sat watching Chloe giggling and looking happy as she stroked both cats at the same time as one lay either side of her purring like well tuned sports cars.
"Can I really mummy?" Chloe asked looking excited about the thought of having a cat of her own.
"Yes, you can really have your own cat, or kitten to start with, and then it will be a cat one day." Valarie grinned at the look on Chloe's face.
"It would have to be two kittens mummy, just like Jenny has." Chloe pouted. "I don't want them to get lonely." Chloe looked down at the two cats and how they seemed to love each other's company as much as they did other peoples.
"Is Spirit telling you to say that?" Valarie asked with a raised eyebrow.
"No, Spirit isn't here at the minute; she said she'd give me some time with the cats." Chloe replied looking puzzled as to why Valarie would ask such a question.
"That's just the sort of bartering tactic Spirit used to use when she wanted something." Valarie smiled. "You and she are so much alike." She sighed.
"That's a good thing though, right?" Chloe asked.
"Having you in my life is a good thing full stop sweetie." Valarie smiled, happy to have someone in her life to look after, and she could still talk to and see her other daughter whenever she needed to.
"I saw a sign on the notice board at school the other day about one of the students having some kittens looking for a good home, so I'll give you a call tomorrow and let you have the phone number." Jennifer said.
"That would be wonderful Jenny." Valarie said as she looked at Jennifer and then a grinning Chloe still stroking the two cats with their heads rested on her upper legs as each one tried to get a little more fuss from this new person in their lives.
Chapter ten: Making friends
Chloe was just sat reading one of the books her new mother had written when she felt Spirit in the room with her. "Hi sis." Chloe smiled as she looked up and saw Spirit stood at the side of the bed grinning at her. Before Chloe had time to ask Spirit what she was grinning at, she found her lying on the bed next to her.
"What you reading?" Spirit asked.
"I'm trying to read one of the books your mum wrote." Chloe sighed as she turned the cover so Spirit could see it.
"Our mother, or more to the point your mother now." Spirit scolded Chloe in a loving way. "She loves you as much as she ever loved me sis." Spirit added as she threw her arms around Chloe and hugged her.
Chloe couldn't help noticing how Spirit passed straight thought the book she was holing, but not her. "Am I the only thing you can touch, or not pass through?" Chloe asked.
"Yes, for some reason you are the only thing that I can make contact with in this world." Spirit pouted. "Why do you think I like giving you so many hugs and holding hands?" Spirit added with a giggle as she went back to hugging Chloe as she rested her head on Chloe's chest.
"I thought it was because you liked me." Chloe pouted back.
"It's that too sis." Spirit said as she lifted her head to look Chloe in the eyes. "How goes the book then?" Spirit asked as she went back to resting her head on Chloe's chest.
"Not good." Chloe said sounding frustrated as she dropped the book down on the bed at the side of her. "I'm not very good at reading, and I don't understand half the words you... Our mum has written in there."
"Do you want me to help you improve your reading skill?" Spirit asked trying to be helpful.
"Do you think you could?" Chloe looked hopeful.
"That's what sisters are for, even if they are dead and loving it." Spirit giggled as she vanished, just to reappear looking like a teacher with a silly pair of glasses on and a teachers cloak and hat like they use to wear in olden times. "What do you think?" Spirit asked as she tried to look proud in her outfit.
Chloe was too busy rolling around on the bed giggling to answer Spirit, but that was what Spirit wanted. She wanted Chloe to laugh as much as she could. Spirit had seen and lived through what James had all those years, while she shared her body for all those months, so now Spirit was going to help Chloe have as much fun as she could.
"You're insane Spirit." Chloe finally got out when she stopped laughing so much. "When do you want to start teaching me to read better then?" Chloe asked as she sat up on the bed next to Spirit.
Spirit clicked her fingers and changed into her normal clothes again before she spoke. "In a little while, but first I've brought Sammi back to meet you, if that's okay?"
"I get to meet an angel?" Chloe asked.
"Yep, but don't let it go to your head, she's nothing special." Spirit grinned, so Chloe knew she was only teasing Sammi by the looks of it.
"Don't make me punish you child." A voice said just before there was a bright light and Chloe found a woman stood in her bedroom wearing a white woman's business suit. She had long flowing red hair and was tall like a model.
"Wow, you're so beautiful." Was all Chloe could think to say as she stood up and was still hurting her neck looking up at this woman she knew to be an angel.
"I like you." The woman said with a grin as she bent forward and kissed Chloe on the forehead. "I'm Samantha, but all my friends call me Sammi." Samantha said as she held out her hand to shake Chloe's.
"Chloe, pleased to meet you." Chloe said as she let Samantha almost shake her hand off.
"I know who you are dear." Samantha giggled. "How's my new charge been working out for you?" Samantha asked as she looked at Spirit sat on the bed still.
Spirit just looked up at Samantha and then stuck her tongue out before trying to look all cool still, but Chloe could see that Spirit was trying not to giggle, so she knew they must play around together all the time like this.
"She's amazing, and I'm lucky to have her around to help me." Chloe said being honest with Samantha. "Thank you for letting her become a spirit so she could." Chloe added, hoping to score Spirit some brownie points. Or whatever it was they had in the afterlife.
"The only reason she got the job was because everyone got sick of her causing trouble up in heaven." Samantha said with a roll of her eyes. "She's such a spoiled little brat." She added with a giggle.
"I am not!" Spirit said as she jumped to her feet and playfully slapped Samantha on the arm. "You said I was special, just like Chloe is." Spirit pouted as she was pulled into a hug with Samantha.
"You know I'm just teasing you Spirit. You are both very special." Samantha smiled as she looked down at Spirit and then kissed her on the forehead, just like she'd done with Chloe minutes ago.
"What makes us so special Samantha?" Chloe asked.
"Please call me Sammi. The thing that makes you two so special is the fact you bonded at the moment of death, which means that even though Spirit died and you were sent back into your body, you remain between the two planes so you can connect the two and bring peace to all the lost souls and people in pain that have been left behind without a chance to say a final goodbye." Samantha explained.
"You mean like we did today with Tanya and her husband Robert?" Chloe asked.
"Yes, just like that honey; and you did a very good job of it as well.
"Thank you. Will they all be that easy?" Chloe asked.
"No, but we need to build you up to taking on some of the more dangerous ghosts that are out there." Samantha explained.
"Dangerous?" Chloe asked looking worried. "Does that mean they can hurt me?"
"Not if they know what's good for them they won't." Samantha grinned. "The minute any ghost touches you, they make contact with the other side and can be retrieved."
"Retrieved?" Chloe asked looking puzzled. "Is that why Spirit stopped Tanya from trying to touch me when I helped her speak with her husband?" Chloe remembered how Spirit had stepped between her and Tanya, Chloe had thought it was to protect her, but Spirit was protecting Tanya.
"Yes, if Tanya had touched you, then a Grim would have appeared and forced Tanya to go to the other side, which doesn't very often end well for the spirit, and they very rarely find peace that way.
"Do you mean Grim as in a Grim reaper?" Chloe asked.
"Yes I mean a grim reaper, but they don't wear the black cloaks and carry the large scythes like you see in the movies." Samantha said with a wave of her hand when she saw the worried look on Chloe's face. "Do you want to meet one?" She asked looking excited.
"Why do you have one on speed dial?" Chloe asked with a giggle.
"Kind of, yes." Samantha grinned as she clicked her fingers and a tall muscular man appeared in the room.
The man looked around as if he had no idea where he was or how he got there. The look soon turned to one of anger when he saw Samantha though. "Sammi! What do you think you're doing?" He asked in a deep booming voice.
"Play nice Brut. The Whisperer wanted to meet you." Samantha said as she looked towards Chloe.
Chloe stepped back when the large man turned to look at her, but she was shocked when the man went down on one knee and bowed his head as he held out his hand for Chloe to put hers in his. "It is my honour to serve you whisperer, and I will protect you from all who seek to harm." Brut said with his head down, so he didn't see the puzzled look she was now giving Samantha and Spirit.
"Thank you Brut?" Chloe asked, not sure if she was allowed to use his name or not. She took it to be more than okay when Brut looked up and was actually grinning at her.
"Brut is honoured that you would call him by name." He boomed. "When you need Brut, just call name and I come." He added as he got to his feet again.
"Thank you for Coming when I called Brut." Samantha smiled at the large man.
"Brut not mind you calling Sammi." Brut smiled just before he vanished again.
"He makes a good Grim, but as you can see, he's not the sharpest knife in the draw." Samantha pointed out. "He just finds a ghost and takes it to the other side no matter what." Samantha added with a sigh.
"And you want me to start and help all these ghosts pass to the other side in peace?" Chloe asked.
"Yes, it's been some time since the last true ghost whisperer lived." Samantha said.
"How long?" Chloe asked, trying to work out just how much work she had ahead of her.
"She died during the plague of London." Samantha shrugged like it wasn't that long ago.
"Are you talking about the black death that killed thousands of people? But that was...?" Chloe said looking shocked, but not knowing the year.
"Sixteen sixty five she died." Samantha answered the year for her.
"That's a really long time to be without a ghost whisperer. Couldn't you just make another one?" Chloe asked the obvious question.
"We have many whisperers, but none with your talent or gifts Chloe." Samantha explained. "We have many that can talk to ghosts and help some move on, but you can stop them in their tracks and then force them to move on if they dare not listen to you."
"You mean I can call Brut and he will take them to the other side using force if need be?" Chloe tried to understand.
"Yes if that is needed, but you don't have to call him. The minute a ghost lays a hand on you, Brut will see that as a threat to your life, and he will deal with it anyway you see fit. You, me, Spirit and Brut are all part of a team that has been given the task of ridding your plane of all unwanted ghosts." Samantha said with pride.
Chloe looked even more shocked than she just had, as she stepped back and fell down on the bed again. "And I was worried about fitting in at school while pretending to be a girl." Chloe said as she looked off into space.
"Did I lay it on a little thick?" Samantha asked Spirit as she sat to the side of Chloe while making sure she wasn't about to pass out from the shock of being told what her future would hold.
"Maybe just a little Sammi." Spirit said as she wrapped an arm around Chloe and hugged her to let her know everything would be fine. "I'll be with you every step of the way sis, helping to keep you safe." Spirit added as she tried to add a silver lining to the dark tale Samantha laid out.
"If I have a path laid out for me like that, then can't someone up there just turn me into a girl so I feel like I fit in?" Chloe asked with a snuffle as she started to tear up.
"I know your television makes it look like we can do many things Chloe, but sadly that is not one of them. We have very little control over what happens in this world, we just try and stop people from feeling pain after the loss of one they love, or a ghost is causing more pain by remaining." Samantha said with a sad look as she knelt down in front of Chloe and looked up at her. "I can't say too much, but you do get what you want the most, one day though." Samantha promised with a smile.
"Really? You're not just telling me that trying to cheer me up?" Chloe asked as she wiped her eyes with the back of her hand.
"I'm an Angel sweetie, I can't lie to you." Samantha pouted like Chloe had just hurt her feelings, but she was soon smiling again though.
"Why was I born looking like a boy, if I'm really a girl?" Chloe finally asked as she looked Samantha in the eyes hoping to get the truth.
"I wish I had an answer Chloe, but it's like asking why the sun comes up, or why does the bread always land butter side down." Samantha frowned like that was the biggest question in the universe.
Chloe found herself giggling at the silly way Samantha acted. "So you can't answer my question then, is what you're trying to say?"
"I'm sorry, but it's well above my pay grade." Samantha sighed. "Spirit and I will be with you though, so don't think for a second you're on your own, through the transition and the whispering."
"Thank you Sammi, it was nice to meet you, and I hope you drop in and see me again sometime." Chloe said as she gave Samantha a hug just before she got ready to vanish again.
"I'll always be close by, just like Spirit is, so just call if you need me, and I'll be here." Samantha said just before she gave Chloe a wave and was suddenly gone, leaving Chloe and Spirit alone again.
"Why did you lie to me about my reason for having this gift?" Chloe asked as she looked over at Spirit with a hurt look in her eyes.
"I never lied to you Chloe; I just wasn't allowed to tell you all the details." Spirit said as she looked at the spot where Samantha had just been stood.
"Oh, so you would have told me if you could?" Chloe looked a little happier now she knew Spirit was under orders not to tell here everything.
"Yes! I don't want any secrets from you, but Sammi thought it better she explain everything to you rather than me just blabbing it, as she said." Spirit rolled her eyes like she never blabbed anything.
"I like Sammi, and I'm sure she was only thinking of me not believing you when she did that." Chloe smiled as she rested her head on the side of Spirit's. "Did you hear what mum promised me earlier, while we were round at Jennifer's?" Chloe asked excitedly.
"The thing about you getting a kitten, or two of them?" Spirit giggled. "Yes I heard, and it is the sort of thing I would have said when I was alive."
"I've never had any pets of my own before. My other mum was allergic to cats and dogs, and I was too scared of what Mark would do to them if he got angry. Hurting me is one thing, but hurting animals..." Chloe trailed off with a tear in her eyes not able to find the words to describe how it made her feel.
"Mum wouldn't let me have pets at the old house, she said it was too busy and she was worried about them getting run over on the main road that ran past it, but she did promise me some pets once we moved." Spirit grinned, happy that Chloe would still be getting her pets, even if it was going to be a different Chloe getting them.
"If the girl has any kittens left when mum gets the number from Jenny, I hope you'll come and help me pick two out." Chloe said as she sat up and looked at Spirit. "They can be both our pets then sis. I saw how you were able to still fuss Jenny's cats back at her place earlier today." Chloe grinned.
"I'd like that a lot, but only if I get to name the one I pick as well?" Spirit asked.
"Deal!" Chloe giggled as she held out her hand to shake on it with her.
Spirit shook Chloe's hand and then they hugged again as well, but they broke the hug when there was a knock at the door just before Valarie poked her head around it and saw her two daughters sat on the bed hugging each other.
"Hello sweeties, what are you both looking so happy about?"Valarie asked when she saw the two girls sat grinning at her.
"Chloe said I can pick and name one of the kittens you're letting her get tomorrow." Spirit sat grinning on the bed as Valarie walked over to where they were sat.
"I'm glad to hear that." Valarie smiled with a tear in her eye.
"Is everything alright mummy?" Spirit asked as she reached out trying to cup her mums face in her hand, but it just went straight through.
"I'm fine sweetie; I just wish I had you both as my real daughters." Valarie sighed. "But this is better than not having either of you." She smiled.
"But would you have let me become a girl if you already had Spirit as your daughter though?" Chloe asked.
"Yes, I'd have done whatever it took to make sure both my children were happy, and I still will." Valarie said looking serious as she looked at Chloe and then Spirit again.
"I love you mum." Chloe said as she threw her arms around Valarie's neck as she knelt down just in front of them.
"I love you both very much as well." Valarie said as she hugged Chloe back. "Now I need you to get ready for bed young lady." Valarie added once they finished hugging.
Chloe was soon in her bathroom brushing her teeth while Valarie turned down the bed ready for Chloe to get in. Once Chloe was in bed and Valarie had tucked her in. Valarie looked down at Chloe like she had something to say to her.
"Is everything alright mummy?" Chloe asked.
"Yes, but I wanted to let you know that we will be having another body living in the house with us." Valarie said with a grin, so Chloe didn't see it as being a bad person moving in with them.
"Who is it mummy? Won't they find out about my secret?"
"They already know sweetie, it's your Aunty Ashley." Valarie grinned.
"That's great mummy." Chloe grinned at the news her aunty would be moving in with them. Chloe had been having so much fun with her Aunty since they met the day before, even if she did try to scare the life out of her in the beginning, and then it took some time to convince Aunty Ash that she wasn't just part of a team trying to con her sister.
"I know." Valarie grinned back. "It's going to take a couple of weeks for her to get everything sorted out, but that will give me time to get a bedroom sorted out for her."
"Spirit says she's happy about it as well." Chloe said as she looked over to her side where Spirit was now lying on the bed next to Chloe.
"Can I see my other daughter one more time before I leave you to get some sleep?" Valarie asked looking hopeful. She was waiting for Chloe to pull her hand out from under the covers, but she saw the misted form of her other daughter start to appear without Chloe moving a hand. "How are you doing that?" Valarie asked.
"The same way I've been doing it all day." Chloe giggled. "Spirit is only solid to me, so she can still reach through things to touch me, even bed covers." Chloe added as she lifted her hand that Spirit was touching to make it so their mum could see them.
"That's handy to know." Valarie smiled as she watched her other daughter's body form into a misty image she could now see more clearly. "I have a head full of questions for you Spirit. Like do you still need sleep or food?"
"No, I don't need either of them anymore. I normally go and carry on my training with my probation officer while Chloe is sleeping, but I can also keep an eye on her dreams and make sure they are only pleasant ones." Spirit explained.
"Probation officer?" Valarie asked looking worried.
"Not that sort of probation officer mum." Spirit giggled. "Sammi is more of a training officer, but she likes to think that she's also keeping an eye on me and keeping me out of trouble."
"Sammi?" Valarie asked with a raised eyebrow.
"Samantha's an angel, and she's very pretty with red hair, which I found odd to see on an angel." Chloe said in a whisper.
"You've seen an angel?" Valarie asked part in shock and part in jealousy.
"Yes, did I do something wrong mummy?" Chloe asked nervously.
"No sweetie, but I'm just a little worried about all these people from the other side you keep meeting." Valarie said as she kissed Chloe of the forehead.
Chloe thought it best to leave out the part where the grim reaper dropped in to kneel before her and offer his protection on the path that lay before her. Chloe didn't think her new mum was ready for that just yet.
"Well I'll say good night to you, and I'll tell you to keep out of trouble and listen to what your teacher has to say." Valarie said as she first looked at Chloe, and then she looked at Spirit.
Both girls smiled back at their mother just before Spirit released Chloe's hand so Valarie couldn't see her anymore. Spirit waited for her mother to leave the room before she risked talking to Chloe again, just in case their mother saw that she was speaking, or the fact that Chloe was listening to her saying something, not that Valarie would be able to hear any of Spirit's side.
"Don't say anything to anyone about you gifts, not even mother or Aunty Ash." Spirit warned. "I was worried you were going to tell them about the Grim."
"But they already know about my gifts sis." Chloe said looking confused.
"They know a little bit about it, but not all of it, and we have to keep it that way. Mum would freak if she found out you had your own grim reaper on verbal speed dial." Spirit said looking worried.
"I'll do my best, but I've never been very good at telling lies." Chloe pointed out.
"You better get good, or people will find out pretty quick that you're not who you seem to be, namely me." Spirit said looking even more worried now.
"I don't see that as lying thought, because in my heart and soul I feel like I am a girl." Chloe pouted. "And I have you to help me with the Chloe stuff I don't know yet."
"True." Spirit sighed. "I better let you get some sleep. You have a big day ahead of you tomorrow." Spirit added looking serious as she said it.
"Why? What will I have to do?" Chloe asked, thinking she had another ghost to help move on.
"We have kittens to pick out and name." Spirit said it like Chloe should have realised what she was getting at from the beginning.
Chloe tried to get her hands out from under the covers to give Spirit a slap, but by the time she'd got them free, Spirit was gone. Chloe just let out a sigh and then pulled the covers back over her again and turned the light off before going to sleep.
To Be Continued Next Tuesday
Story by SaraUK
Edited and Posted by SamanthaK
EDITORS NOTE: Please Comment and/or leave Kudos and let Sara know you like her work please, Any comments on spelling, grammar or the layout of the story please PM me "Samanthak" not Sara. Thank you
---
If you liked this post, you can leave a comment and/or a kudo!
Click the
Good Story!
button above to leave the author a kudo:
And please, remember to comment, too! Thanks.
This story is 9377 words long.