Printer-friendly version
In the Wyld World, there are many religions, just as there is in this world. However, in the Wyld World, there is one thing that practically all religions have in common: They are the final word in terms of what is, and what isn't, acceptable.
Enter young Nate Redbone, Native American of the Navajo tribe. He has almost turned 20, and still hasn't gone Wyld. However, once Nate becomes Natalie, how will he be treated amongst his own people? And in return, can he accept them as well?
The Changing Woman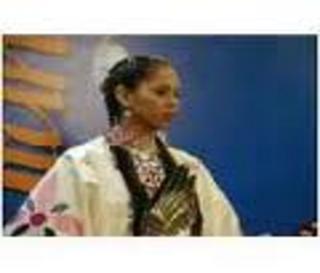 A Wyld Universe Story
by AoifeM
---
I was kind of helpless. Shawna still was wincing in pain, and Coyote seemed to vanish after such a hard battle. Furthermore all our provisions were left inside the building- the same building that was buried beneath the landslide I accidentally caused. My panicking caused me to do more damage than I knew, and it obviously cost us our stay. I needed to work on harnessing my power if I'm ever going to live like this.
Looking back into the rubble I was at a loss. The worse thing was figuring out how exactly I was going to tend to Shawna's wounds. At this point the majority of the denizens here treated us like lepers, I couldn't get anyone to offer us any help. I feared that if I didn't treat her soon she might not be able to fly again. I admired her strength, but even I know that would be too much for either of us to bear.
Suddenly, I saw the ground move beneath all the debris. A giant rock-like entity appeared, and bowed before me. "You…need help?"
This was the same golem who guarded the town's entrance. "What are you doing here?" I asked. "I thought you're supposed to guard the entrance?"
"What is left to guard now the town has vanished?" It loudly boomed. "Now…we rebuild."
I looked down in guilt. "I'm so sorry," I told him regretfully.
He looked like he was smiling. "I cannot blame you," He told me. "You are young…much to learn…but you meant well."
"Why are you willing to help when so many others turn their backs on me?" I asked.
"The earth smiles upon you," he said succinctly. "You have its blessing…therefore, you have my blessing."
Earth's blessing…he must mean my power as an elementalist. Apparently he can since my relation with the elements, and as a result, respects me.
"Thank you," I sincerely said. "I need a way into the building I was staying at. Perhaps you could help me made it through?"
He simply nodded as he used his abilities the clear a path to its entrance.
"The building…won't last long," He explained. "Be quick."
Acknowledging the warning I went inside, trying to find anything that may help us for the travel ahead. Most of our supplies were damaged and destroyed, but there was one thing that still remained: my dress, the last of the three that the Spider Weaver made. Perhaps I could rip the fabric and make some sort of bandage to triage Shawna's injuries. It was as good as I could find. It will be a shame to ruin such a wonderful dress.
Snatching the dress I immediately headed for the exit. As I made my way out from the dilapidated building it suddenly collapsed. Lady Luck was on my side- if I was in there a few seconds longer, it would have ended me. Sometimes I wonder if Lady Luck and Asdzą́ą́ Nádleehé were one and the same.
I made my way over to the injured Shawna, with my dress in hand.
"Your dress?" she yelped as she saw what was in my possession.
"Yeah," I replied. "I couldn't find anything else and perhaps I can tear some of the fabric and bandage you up." As I replied I attempted to do just that, and rip the fabric. However, the cloth was quite tough.
Shawna just looked at me and shook her head. "It's spider silk, love," she stated. "Don't you know that stuff is near impossible to tear?"
I just looked at her a replied, "Well? What else do we got?"
It was hopeless however. I couldn't get it to rip. Suddenly however I got help.
"Allow…me," The golem from earlier replied as he made a surprising subtle entrance.
Handing him the dress he effortlessly ripped it to shreds. Guess it pays to be literally as strong as a rock. Handing back the remains of my dress, he also added. "I brought you…a gift from the earth." He held out his other hand and showed us his offering.
"Purple coneflower," he replied as he grounded it up into a paste. "Will dull the pain…help heal…make your journey more bearable."
"Thank you!" I kindly shouted as I scraped off some of the goop. "You are very kind."
"May you be safe on your travels," he said as he walked off. Hopefully one day we may cross paths again.
We were right on cue as I finished bandaging my lover's wounds the buffalo man came to us, signaling the time had come. We had a long journey ahead; it might be days until we finally reach Flagstaff. But what choice did we have? Our only hope now was to escape Dinétah and contact Salia. Only then will we figure out what to do, for our people and to that evil man.
The buffalo man, who went by Marley, guided us to a secret reservoir further beneath the canyon base. At the end of the reservoir was a large catamaran. I didn't know how it would navigate the rough rivers of the Colorado, but apparently it had been done before. Plus, if needed I could perhaps slow the flow of water down, if I put my mind to it.
With Marley as our navigator we made our way down the river. He stated that there was a checkpoint up ahead where we would have to stop. It would be dangerous to ride the rapids any further than that, so from there we had to walk. At the very least the trip ensured us a few miles off our trip.
My biggest worry was Haylie. What did Marley do with her? In commenting he already said that he transported her safely to the checkpoint, but nothing else was said after that. He just told me to wait until I got there. His silence only further raised suspicions that indeed, whatever he did do to her, it wouldn't be pretty.
---
We made our way to the checkpoint by dawn and immediately I immediately ran off the boat. Looking at the makeshift tepees I was sure that one of those held Haylie inside. Marley insisted to wait on him, but I paid him no mind. When I finally entered one of the tepees I was horrified at what I saw.
It was Haylie, chained up, and held captive inside a cage.
"Haylie!" I cried as I ran over to her. Immediately however Haylie stopped me in my tracks.
"Don't come any closer!" she warned.
"But," I countered, "Look what they did to you! They have no right caging you up like an animal!"
"But that's exactly what I am!" she replied, holding back tears.
Suddenly Marley came in and tried to explain. "We didn't have a lot of options," he began. "I understand she is your sister, but she's also a danger. We can't afford to have her exposed."
"But, there has to be some other way!" I insisted.
"Just stop, Natalie!" Haylie cried out. "I nearly killed you last night. Even now your scent intoxicates me. It was my choice to be chained up like this, so don't make a federal case over it!"
I wanted to go against this. She was my sister! But I had nothing to work with. She was right, even though I didn't want to believe it.
"The cage is made of pure silver, much like most of our crafts," Marley explained. "She won't be able to get out."
I just shook my head. "This just seems like so much," I mumbled to no one in particular and slowly made my way out of her tent.
A few minutes later Marley made his way back onto the boat.
"Where are you going?" I asked. "You're not coming with?"
He shook his head. "My place is by the Matron. I must stay and watch the rebuild."
I acknowledged and even though I wasn't thrilled by everything he did, he did get us out safely, and for that I was thankful.
I held out my hand. "Thanks for all you've done." I told him.
I was hoping he'd just shake it. Instead he delicately took my hand and gently kissed the back of it. I couldn't help but blush at the gesture. I was so not used to being chivalry's recipient.
"It was my pleasure," he replied. "I truly hope for your safe being, for both you and your sister. How old is she again?"
Falling back down to earth I replied. "She's 17 and 10 months," I replied.
"Ah," he stated. "She has not gone Wyld yet. Perhaps she might break the bonds of her curse yet."
It was at least some form of solace. Though to me that time seemed like an eternity.
"Farewell," he replied as he got on the catamaran and sailed off. Shawna then came up to greet me.
"He wasn't much of a bad guy," she commented.
"Yeah," I replied.
"Apparently the camp is planning on resting here for the day," she explained. "It gets too hot to travel by daylight so they usually wait until dawn."
"I see," I responded. "That's good then. I think we both could use the rest. I'm pooped."
"Yeah," she seconded. "I'm gonna go procure a tent to sleep in. You gonna be okay?"
"I'll be fine," I assured her. "I'm more worried about you, doing all that work with such injuries."
"I'm a tough girl," she stated. "I can't play the male figure if I'm gonna be whining about some sprained wing!"
"Sometimes I just want the sensible woman figure who I can cuddle with," I told her.
"Well, tonight maybe you'll get your wish," she teased as she made her way off the dock to get her things.
In the meantime I had my own concerns bothering me. I was hoping Haylie may have calmed herself down a little bit that we could chat a little bit, but I realized that might not be easy with my scent mesmerizing her. I had an idea.
To the left of me was a small patch of Fragrant Mimosa plants. They are plentiful in the plains regions but they rarely make it out this far. It was almost like the earth was planning this. Kind of freaky, if you'd think about it.
Of course, that's all fine and dandy if the damn thing didn't have spines on it. I had to find a way to pick the flower without having to cut myself. I began to ponder hard at my situation. With my hands on the ground, I couldn't think of a safe way of doing this, and was about to give up, only to realize my hands were as solid as stone by the time I raised them.
"Holy crap," I shouted in the most unladylike manner. My hands must've reacted to the earth, and the dirt encased my hands inside a rocky like enamel. I began to move my fingers one by one. It was surprising how flexible my hands still were even after they were covered in stone.
With this new found power I grabbed the plant and ripped it right out of the ground. Almost mimicking my golem friend from earlier, I began to grind it with my fists and apply it over my body. I was hoping that the scent would hide my very own from Haylie's powerful nose. Now that the odor was all over me, it was time to find out if it did trick.
My hands back to normal, I made my way back to Haylie's tepee. She obviously wasn't happy to see me.
"What are you doing back in here?" she asked.
"Trying to test something out," I answered. "Can you smell me?"
She began to sniff the air. She then realized what I did and with a grin she replied, "You crafty devil you."
I smiled. Apparently it worked. I made my way over to her cage. My happy demeanor then became serious as I had a lot of questions to ask.
"What happened?" was the first and most obvious question to ask. "Who did this to you?"
"I…don't know," she replied. "Everything is so vague to me. I remember the parts where you were kidnapped, and then Hatalii died…and."
"Hatalii died?" I couldn't help but hear.
"Yeah," she repeated, "The whole crowd was there to see him. It was all a littly fuzzy to me though.
I tried to figure this out. Wasn't the Hatalii the one who orchestrated this? To force my hand in marriage to someone who claimed he was my reincarnated lover? Why would he die, except.
Of course, that man was using him too. He even said as much. He didn't believe in these traditions or legends, he was just using them as a way to exploit our people! But for what?
Then I look to Haylie. She was the result. She became were. Then it all came together: silver cage, silver arrow…silver bracelets. That day, when I was about to be married, that man grabbed my wrists. His palms were burning! That means…
"That imposter was a Dark Wyld!" I shouted in epiphany.
"Huh?" Haylie replied, confused.
It was just a theory, but it was a pretty darn good one. If that's the case, my people were in worse danger than I thought! If he could change Haylie, how many more could he change? And if he can so simply manipulate my people, how could they not be susceptible to his bite? He could put together an army!
"Where are you going?" Haylie asked as I got up to head outside.
"I need time to think," I told her. "With all this information I need time to digest it."
She still looked confused. She didn't realize just how much information she had given, but I was thankful for every little piece of it.
---
If you liked this post, you can leave a comment and/or a kudo!
Click the
Good Story!
button above to leave the author a kudo:
And please, remember to comment, too! Thanks.
This story is 2500 words long.