Printer-friendly version
Don't let anything keep you from your dreams, no matter the obstacle.
---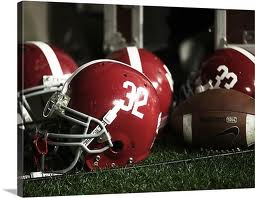 Powderpuff
by AoifeM
---
I love football. That goes without saying. I suppose the fandom bug hit me way back when I was little kid. My dad used to take me to Seattle Seahawk games back when they were Super Bowl bound. It was so amazing, how the crowd was so loud and intense. You couldn't hear through the cheers and screams. That's the strength of the 12th Man; you actually felt as if you were impacting the game, causing false starts and disrupting the called plays on the field.
Sitting on my dad's shoulder's I could see everything that was going on. While offense was spectacular, being the young boy I was I was enthralled on the defensive end. The tackling, the hitting- it was the ultimate display of masculinity. My favorite position was cornerback, always guarding the wide receivers, keeping them from catching anything, and if they did, make sure they regretted it. They were the lightest, most agile of the bunch, which, given my physique, made me idolize them even more. When I saw Marcus Trufant, going up for an interception pass, or to make a ferocious tackle, I told my dad, "I'm gonna grow up to be just like him."
And I haven't disappointed thus far. Even though I'm just a sophomore at Roosevelt high school, already my name was getting recognized. Allen Connor, blue chip cornerback. Even at my age, colleges were scouting me. Washington, Oregon, USC- they all wanted my commitment. It made me feel good to see that my hard work was paying off. I just wish my dad could see me now.
Of course, it's a whole new world out there, and it wasn't just my abilities that got me to this point, as much as I wanted to admit it. Ever since late 2012 a new affliction or disease or something began to affect people of all races and genders. No one knows what causes it, and it just seems to happen at random but if affected it changes your physical sex. What was once a hardened football player was now a girl, no longer able to participate. Scary, I know.
But we were just stupid high school kids; we didn't worry about things like that. We worried about who was taking who to the homecoming dance, and whether or not Stacy Lefevere was gonna throw a party sense her parents were out of town for the week. And as for me, I was worried about my next game: the state championship. Win and we get all the accolades, and I knew plenty of scouts would be there, watching.
With my mind so focused, I couldn't even pay attention to class or anything else for that matter. I was in a trance, and nothing could break me from it.
"Hey!"
…Okay, maybe one person.
Wrapping her arms around my waist, Jessica Favors put her head on my shoulder and begin to discreetly nibble on my ear. "So what's my handsome man up to?"
I grinned sheepishly as I gave her a rather vague answer. "You know, stuff."
"Thinking about the championship game tonight?" She assumed. She knew me like a book.
"Was it that obvious?" I wondered.
"Well, I wouldn't expect anything less from you," she replied. "Once your mind is on something you never take it off of it."
"Yeah," I said, giving a little chuckle, "I suppose so."
She gave me a quick peck on the cheek. "Relax," she told me. "You'll be fine."
The bell rang and our little chat came to an abrupt end. She gave me one final kiss. "I'll see you later," She said as she turned and walked away.
---
Friday night, and the atmosphere was intense inside our locker room. Putting on my pads I was interrupted by our show off quarterback, Michael Olsen. If there's anyone that stereotypes the typical, arrogant football jock, it was this guy. He was all ego, and he let everyone know it. Even some of the other football players find him quite unbearable. We only put up with him because he was good.
"Hey there, buddy," he said. He always called everyone "buddy."
"What do you want, Mikey?" I asked, wanting him to get to the point.
"I was wondering," he began. "How's your woman these days? You treating her right?"
I shook my head in disgust.
"Because you know," he continued, "If she needs a real man she could always hook up with me." He clapped his hands and laughed as he walked back to his locker. I was restraining myself as much as humanly possible. Any other time a good punch in the face would suit him. But I'm sure that's why he said it. He could get away with it.
Meanwhile I was starting to feel a little funny. My stomach felt a little cramped, and I felt a little woozy. Not now, I thought to myself. This is a big game- I couldn't afford to be sick. I was looking for alternate explanations to as why I was feeling that way. I was thinking about this too hard; perhaps my nerves were getting the best of me. Just settle down and things would be alright.
It seemed to have done the trick. When the coach had us huddle around whatever nervousness I once had was replaced with aggression, drive and determination. I was ready to go, my one big moment was out there, and it's mine for the taking.
The crowd cheered as we made our way out of the tunnel. We met our opponents on the field, and we knew they wouldn't roll over on us so easily. Good, the bigger the challenge the more I'll stand out.
We flipped the coin and we were on defense first. So there I was, ready to prove myself. Of course that is if I get a chance to. One of the things that frustrate cornerbacks, particular good ones, is when they plan their attacks against you. And if you're me, that means, not throwing anywhere near my direction. And that makes it hard to impress the scouts if you're not being thrown at!
We got out of their first set of downs unscathed. Now it was Mikey's turn at offense. I can tell that was where most of the scout's eyes were focused on. He is a quarterback after all. Sure, he's a hell of a QB, but have fun managing such a headcase!
Time was rolling on and I was starting to get a little restless. I did what I could to at least impress the scouts with my footwork, and awareness. Still, all of this was getting to me. I needed some action!
Halftime came. Neither side was scoring much, which was amazing. We held them to a couple field goals, while we answered with a touchdown of our own. Still, it was close, and without a big play we might be going home.
That wasn't the big deal however, as once again my stomach was acting up again. What the hell? I didn't know what I had, but damn it I'm a man! I wasn't going to let this stop me. It was time to toughen up and get back out there.
And so I did, trying as hard as I could to distract myself from the pain that grew within me. I bided my time on the bench between downs, downing bottles and bottles of water as I was burning up out here, even though it was under 50 degrees Fahrenheit. Still, with everyone focused on the game, they didn't realize my situation, and if they weren't paying attention to me, I wasn't gonna mention it.
…Looking back in hindsight, maybe I should have.
It was nearing the end of the third quarter, and once again we were back up on defense. Woozy, burning up and in pain, I scampered back out there, looking like a wreck. Apparently the opposing team's quarterback saw that. He must've assumed he lulled me asleep by focusing their efforts on the opposite side of the field. He'd be wrong.
Throwing it at my direction I instinctively got in front of the targeted receiver and picked off the pass. I began to run towards the end zone, praying my body can keep up. It wasn't happening. As in fact, the further I ran down the field the worse my pain got. I gritted my teeth, with tears in my eyes, just needing a few more inches.
All of a sudden it felt like my stomach split in two. Writhing in agony I fell to the ground, dropping the ball as I held my stomach while curling up like a ball. Not even the toughest of men could tough this out. This was the worst feeling I had ever experienced in my life.
The medical staff immediately raced out to help me. I was in so much pain I couldn't really decipher what was going on with me, but it only took them two seconds to realize my ailment and signaled the Ambulance out onto the field. Snapping me securely in the stretcher they closed the doors and drove me to the nearby hospital. I wanted to give a thumbs up or some signal to say I would be alright, but with as much pain I was in I didn't know if that would ever be the case. Quickly they administered a few tranquilizers and a morphine shot to calm me down and eventually I passed out.
That was the last time Allen Connor walked on this earth.
---
I woke up what seemed to be a few days later. My throat was parched and I felt a little light headed. It didn't take me long to remember why I was here, that I collapsed on the field after a painful stomach attack. Yet, here I was and my stomach felt fine. I almost felt normal; maybe slightly weaker than usual.
Oh how wrong I really was. I sat up from my bed and threw the blanket off of me. What was revealed shocked me to my very core: The hair, flowing down in front of my face, the hands, smaller and more delicate in nature, and the small round orbs protruding from my hospital gown, only further confirmed by the addition weight I felt as I sat up.
I threw off the rest of my covers and I saw the rest of me, most noticeably the soft, practically hairless legs. I immediately pressed my hand against my gown around my crotch, hoping, pleading that my penis still existed underneath there. I broke down when I realized that was no longer the case.
My eyes watering, I immediately let a heart wrenching scream. Even that didn't make things any better, but only reinforced my new found predicament. I was a girl.
Immediately the doctors and nurses came into the room, with my mother following behind. I was frantic, hyperventilating. My life, my goals, my career! Everything was in jeopardy. How was I going to be a football player now?
My mother ran into my arms, tearing up inside. I couldn't help but shed a few too. I wanted to be strong, be manly, so to speak. After this traumatic experience, however, I don't think anyone could blame me, I needed a good cry.
---
"These symptoms are becoming more and more of an issue these days," The doctor began to explain to me in private a few minutes later. "I know it's difficult, Allen, but at least physically, the worst part is behind you. Obviously that doesn't mean that there won't be changes in your lifestyle and practices, but let me be clear with you- this isn't life threatening. You're still able to live a relatively normal life. It might take some time, but we have people that can help you through this. This isn't the end of the world."
If it isn't the end of the world, then why does it feel like it?
"Your pelvis is still a little fragile after a few days of reconfiguring. It needs time to build up enough calcium to strengthen itself. I'd suggest you'd do your best to eat a lot of dairy based product for the next few days. Hopefully you'll get back to running shape. I see that you're quite the athlete, and a lot of that athleticism still exists even after the transformation. Hopefully you'll be able to maintain that over the next few years. There are a lot of sports girls play that you'd be quite good at."
So? There's only one sport I want to play, and that's football.
---
My Christmas break consisted of me, sitting on my bed at home, feeling sorry for myself. I slowly was able to regain my strength the next few days, but my will was all but shattered. The one thing in life I wanted to do seemed to have been stripped from me in an instant. It hurt me, particularly after all the hard work I put into it. I wanted to make my father proud. It was the most wonderful moments of my life; my father and I, watching those old Seahawk games. When he died, I could only think of those moments, and that promise I made to him. Sure, it seemed silly at the time- I was only five, but to me it didn't. And now, I didn't think I could ever fulfill that promise.
And slowly my former life was vanishing before me. My clothes were being replaced by new ones that were foreign and atrocious to me. For Christmas my mother bought me my first bra. She didn't want to press me, but she also knew that I couldn't keep on living like this forever. My shampoo was replaced by an array of hair care products. It was a pain trying to wash my hair. I wanted to cut it, at least style it to make washing it a little less irritating, if not a masculine cut. My mom really didn't like that idea, however. C'est la vie.
The biggest shock that came to my life was from my girlfriend. I thought maybe she was worried, and if she couldn't accept me as I am, she could at least remain my friend. When my legs were fully healthy I made my way to her house and rang the doorbell. Thankfully it was her who opened it, which saves me time.
"Hi, Jess," I told her, looking down, ashamed at what I've become. "It's me, Allen."
"Allen?" she said quizzically. She then gave a quick laugh and continued, "They said that you caught that bug and changed, but now I see they're not lying!"
"Yeah," I remarked. "I know it's awful, but I was wondering if things were still…"
"What?" she interrupted. "You mean, you and I, together? Seriously you must be joking!"
I look at her as my heart was hit with the killing blow.
"Sorry, Ally," she said, almost teasing me. "I only date football players, you know? Real men! And right now I don't see you qualifying as any one of those things."
She saw the pain in my face and she started to laugh again. I wasn't a football player anymore. I didn't even belong in the same clique. No, I was one of the outsiders now, and she was immediately putting me in my place.
"Looks like the only way you're gonna even sniff the football field again is if you hook up with the team punter or something," she chided. "Of course, that's not gonna happen. What guy in their right mind would date a freak?"
And so it was. My life, which took years to build up, came crashing down with such absolution. My body, my girlfriend, my career. There wasn't anything left worth saving. My mother saw the strain in my face. She thought it might be the best decision for me to switch school; to have a fresh start. So I transferred from Roosevelt to Garfield high. To be in a place where no one really knows you is a plus, but it didn't change the depression that I held deep inside.
My fresh start was indeed a stinker. I was a healthy, relatively well toned, brunette woman. You could have easily mistaken me for a cheerleader or gymnast. Quickly some of the more popular kids tried to befriend, particularly some of the boys who probably just wanted to get into my pants. To see everything in reverse bothered me to no end, and to be hit on by guys made me sick. Quickly I brushed aside all invitations. I don't want to join your softball team, and I definitely am not putting on a leotard, thank you very much. If this so much as alienates you, than too bad.
---
Spring came and yet my mood didn't change any. It was beginning to affect my grades as I began to just stop caring. It didn't take too long for one of my teachers, Ms. Jelana Jennings, realized this, and one day, after she caught me sleeping in class, she and I had a little after class conversation.
"Are you doing okay, Ally?" she asked straight up.
"I'm fine," I bluffed.
"Ally, I don't think you know how serious your situation is right now," she claimed. "I've seen your grades back at Roosevelt and they were fantastic. Now you're close to failing. Can't you see why I can't help but worry?"
"It's no big deal," I told her, although in reality I was just repeating it to myself.
"No big deal?" she repeated. "Why, this is your whole future we're talking about!
"My future?" I said as laughed in disgust. "My future ended as soon as I became this…thing!"
"It was that change, wasn't it?" she correctly guessed.
"Why me?" I asked her. "I could've been special. I had my career path all lined up for me: Get good grades, play football, get a scholarship, go to college, and make it to the NFL. I had that ability, Ms. Jennings! And now it's gone! What purpose is there to anything now?"
She looked at me a shook her head. "So that's that then?"
"It's all that I have to say on the matter, yes," I replied sternly.
"And what makes you think you still can't accomplish your dream?" she asked me.
"What makes me think!?" I exclaimed. "I'm a girl! Don't tell me you can't notice!"
"So?" She continued. "Do you have arms? Do you have legs? I'm sure all those talents you had back when you were a guy still lies hidden within you. Other than your plumbing, I don't think there's a whole lot that's changed."
"Well, I'm glad you think that way," I sarcastically replied, "Even if I was back in tip top shape I couldn't get on the field with those boys!"
"You think so?" she replied, sort of like she was hiding something. "How about you come to my house after school next week? I can help you work on your Math, and maybe a few other things. Trust me; I'll make it worth your while."
What the hey, I thought to myself after spending a few days pondering her offer. To be honest I didn't think a whole lot about what she meant by "a few other things." Honestly I just figured she meant some extra study materials or something. But I suppose that's what lured me in: the curiosity. Let's just hope it's worth my while; I didn't plan on doing this for some "girl time," or whatever the hell they do.
---
The next week came and I followed directions she gave me to her house. When I got there I was immediately floored over the sheer size of the thing. There's no way she could've owned this on a teacher's salary. I believed I may have gotten the wrong address or something, but as I reread the directions I could see it wasn't a mistake- she wrote it down for me after all.
I made my way to the front porch, and feeling a little uneasy, mostly because I worried that I could be wrong, I rang the doorbell. Sure enough, it was Ms. Jennings making her way from the hallway to the foyer to greet me.
Opening the door, she said, "Ah, Ally!" She gave me a warm smile. "I'm so glad you could make it." Moving out of the way she gave me the signal, "Come in! Come in!"
I obeyed as I made my way from the hallway to the giant dining room in the center of the home. It was unbelievably exquisite. I just couldn't believe this was where she lived.
"You must have a well to do husband," I commented. "This house is amazing."
She just laughed as she heard that. "I'm not married dear," she corrected, which further left me scratching my head. She didn't say anymore though as she immediately persuaded, "Come downstairs, Ally. I want to show you something."
I shrugged my shoulders and followed her downstairs to her basement. I was immediately shocked to find an entire workout gym, taking up the whole space. Barbells, Treadmills, stacks and stacks of weights and millions of different workout machines all scattered throughout the area. Honestly I was kind of impressed. Ms. Jennings, while not the most unhealthy looking individual, didn't strike me as a workout warrior.
"You said you were once a big time high school cornerback," she began. "You seem to be getting a little flabby on those arms there."
I instinctively clamped my arms with my hands, blushing in embarrassment by such a statement.
"You haven't worked out much since you've changed have you?" she asked.
"Not really," I admitted.
"The problem you have is you think that you can't do anything anymore because you're a woman," she claimed, being as blunt as possible. "I said it earlier: if you still have arms and legs then you still can do anything, even play cornerback. Plus you have the benefit of having such a sharp mind. You have years of knowledge of your position locked inside your head of yours. Many guys don't have as much. You have quite the head start."
"But," I counted.
"Stop thinking 'but!'" She cried. "Your vagina isn't going to hinder you. Only your self-doubt will. Do you still want this?"
"Yes," I answered.
She led me back upstairs and then explained to me what to do. "I want you to do three things for me, Ally," she began. "I want you to bump your grades up. I'm here if you need a helping hand, just remember grades come first. Second you need to pick up a workout uniform. That means sports bras and all, and don't be so repulsed by it!"
I shook my head after the second comment. Still for the sake of training, I suppose I'll do it. "And the third thing?" I asked.
"I want you to okay this with your mother," she insisted. "She's still you mother, and she still has the final say over the matter. I don't want to do anything against her will."
I nodded in agreement. I thought this wouldn't be too difficult. After all she was there, supporting my dream back when I was Allen. What could be so different?
---
"No!" My mother cried after having the conversation earlier. "Why can't you put your talents into other talents like gymnastics, or soccer?"
"Mom," I countered. "You know how I feel about that! I'm a football player, you know that!"
"I don't want my daughter out there getting hurt out there getting tackled by a bunch of grown men!" She reiterated.
I went with Ms. Jennings's argument. "Why not? I still have arms and legs, and obviously the experience. Why can't I play?"
"Because you're a woman!" she snapped back, silencing me. "Sometimes life isn't fair, Ally, but you need to let go of these dreams and move on."
The tears were welling up in my eyes. It was another thing I had to get used to, controlling my emotions was harder than it used to be. I knew I was hopeless against her. She doesn't see the boy of old. Now all she saw was Ally, and whatever I got away with as Allen I won't have the same leeway as her.
Unable to control my tears any longer, I ran upstairs with my hands covering my eyes. I lied on my bed sobbing uncontrollably, thinking about my dad and the promise I made. It seemed like I wouldn't be able to fulfill my promise after all.
---
Next Monday came rather quickly and before my first class I was promptly stopped by Ms. Jennings, who was most likely wanting to know my mother's response.
"So, what did she say?" Ms. Jennings asked.
I didn't want to say she refused. I didn't want my dream to disappear. No matter what happened if I still had a chance, no matter how slim and no matter how much of an uphill climb I had lain out before me, I had to do it. So I did what anybody in my position would do: I lied.
"She seemed okay about it," I told her, hoping she would buy it. Apparently she did, thank God.
"That's great," she replied. "I hope to see you this Friday, ready to go. Don't forget to bring some clothes! See you in class."
Oh yeah, I now remembered, clothes. Ugh.
---
There I was, out at Finish Line, looking for the proper clothes necessary for my training ahead. Even though I obviously fit the part, searching for clothing for me seemed a little, well, awkward.
What exactly did I need to search for in a sports bra anyway? I've been a girl for just over four months now and I barely even know my regular bra size: 34B for all you pervs out there.
"Do you need help with anything?" a spunky girl asked me, scaring me. I turned over to her. Well perhaps she'd know, I figured.
"What type of…um…bra would you think best suit me?" I nervously asked.
"Well that depends," she remarked. "What type of activities were you planning on doing?"
"Well, you know," I began, "just working out. Probably some weight training and stuff."
"Well, these things won't do you any good!" she explained. "This material is made for light control. You know, yoga, bike riding? That sort of thing. Wear this thing lifting weights and you'll probably pull something!" She then proceeded to guide me over to some other, more protective wear.
"What's your size?" she asked.
"Um…34B," I replied, not very comfortable giving out my measurements, even to other girls.
She began to search for my size on the rack. Finding one she grabbed it and immediately gave it to me. It was almost like body armor compared to what I had in mind.
"There you are," she replied. "Maximum control for maximum workouts. You might wanna try it on, just in case."
Okay? I wasn't really comfortable changing in public places. I had a hard time doing so at home. But, if I was going to get my money's worth, I suppose I should try it on first. Slowly I made my way to the fitting room, reminding myself that the woman's side was on the opposite end of the store. I shut the door and peaked from overhead to see if the coast was clear. It was, and nervously I slowly pulled off my shirt, and struggled to pull off my bra soon after. Stupid clamps!
There I was, topless. I remembered how simple I could just take my top off and no one would care. Such things you tend to take for granted once you've changed gender. Now I was greeted by two round orbs that no matter how manageable they were, they still made their presence known with every step I take.
Alright, I told myself. The little peep show is over so let's gets to it. I pulled the bra on over my head, and immediately was fondling my breasts trying to get them comfortable behind the lycra fabric.
Finally comfortable enough I began to test it by raising my arms up and down, while jumping just to see how much my little fellas would bounce. Surprisingly, I didn't notice much bounce at all. It almost reminded me of times of when I was a guy- a strong, flat chested guy.
I decided to purchase this along with some sweats and shoes and called it a day. I paid for it using money I had back when I worked over the previous summer. At least I had something to exercise in, even if that left me somewhat high and dry.
Hiding it in my book bag I got home and immediately went to my closet, searching for a place to hide my recent purchases. The entire time I was looking I couldn't help but glance at my old Roosevelt High Football uniform. It was the last remnants of my masculinity, most everything else was replaced or was androgynous enough that it didn't matter. This was it, the one thing I begged and pleaded for my mother to let me keep. She reluctantly agreed, probably thinking it didn't hurt remembering times past. I know she did as she still held on to old photos of me- of Allen, framed and hanging onto the walls of her bedroom. Of course, it could be just because of my father as well, because more often than not when he was in a photo I was right there with him.
Finally finding what I believed was a safe place to hide my new clothes from my mom's prying eyes, I took one last look at my jersey. This won't be my last uniform, I declared. I swear to it.
---
A few weeks had past and I had been working with Jelana on a twice a week basis. I've grown accustomed to calling her that in this new atmosphere. I was starting to accept her as a trainer and a friend, and because of that I've come a long way since a few weeks ago. With her help, even my math grades have improved, which made her proud.
I guess I've been drinking the Kool-aid when it comes to chasing my dream. Still, there were a lot of barriers I had to break before I could even see the field. Sure, I still thought I could easily show up a few of the boys in camp, but how many coaches would even allow someone like me to do this? Even if I contest it in court based on Article 8 that still could take months, and time is known to come at you quicker than you'd realize.
"I know we've been working out for awhile," I told her as I was pedaling on an exercise bike,
"but exactly how are you going to get them to let me join?"
"You don't worry about it," she told me, "Just leave that to me. You just focus on getting in shape. It isn't as easy maintaining your shape as it was before, so you'll need to increase the effort."
And she was right. Estrogen isn't known for increasing muscle mass; actually it was quite the opposite. I wasn't able to lift as much as I used to. According to Jelana however, that just meant I had to adapt, and use my extra agility to compensate for anything I lost.
Of course that was whether I could regain my agility. A lot of my coordination was lost with the reshaping of my hips. Sharp changes in movement and running backwards were quite a struggle. The widened hips shifted my legs inward, so I had to relearn everything all over again.
Luckily Jelana knew that and when spring arrived the first place she took me was to the school's track. She forced me to do suicides on a regular basis to increase my side to side movement. Sometimes we did the same thing, except she'd have me run forward and come back running backwards. Slowly but surely I was getting familiar with my new body and exactly what it could or couldn't do.
---
June came and school ended. Next month was football tryouts and I was looking the part. Coming out of the shower I stared at my topless self, looking as fit as I ever felt. Sure I still wasn't as strong as I was when I was male, but all things considering it was a pretty big accomplishment. I began to pose, flexing my muscles, so to speak. I was a lean build, so it wasn't like I was a bodybuilder or anything. It looked dumb doing such a thing as a guy but as a girl it just seemed goofy. But, hey, there's no reason not to have a little fun once in awhile. After all, it was just me in my lonesome.
Still, I was still wondering what Jelana was gonna do to get me into tryouts. Still she said to not worry about it and just be there in a few weeks. I suppose I just have to trust her.
I pulled on an old t-shirt as I sat down on my bed. I still wasn't used to nightgowns, even if my mother was pushing me to wear them on occasion. She should be happy I'm wearing panties right now! Sometimes I think she always wanted a daughter. I just wish she realized in my heart I'm still Allen, and major events that are as big as changing genders takes time for me to get used to.
Staring back at me was my old football helmet. It brought back so many memories: the big plays, the interceptions, all the accolades I gained. I couldn't wait to get back on the field. It was just so excruciating waiting out the days. It was just surprising how many thoughts I had running around in my head. Looking back at the helmet I couldn't help but wonder if it still would fit. I know due to my sex change I had to wear smaller clothes, which gave my mom more ammunition to feminize me. But still, my head couldn't have changed a whole lot, could it?
The temptation got to me. I took the helmet and slid it on my head. It was actually kind of annoying how the inside of it pulled my long brunette hair. It was even funnier how the hair stuck out from under my helmet. Perhaps I should get a bandana or dew rag to help me in that matter. For the most part though, it still fit.
Looking at the mirror I couldn't help but make a few football poses at my leisure. I tried to imagine myself being at the game, playing. It made me feel alive, like I was Allen once again. Of course, I had a hard time remember just picturing what Allen looked like. The face became almost distant in memory. Although my mother had a lot of pictures of the old me, there weren't any recent ones. Most of them were back when my dad was alive, and she had a hard time taking any without him.
Then I pictured the new me, Ally, playing those games, as if I had been living this way my entire life. It felt so peculiar, but yet, beyond the awkward feeling of being a girl playing a boy's game, it didn't feel a whole lot different. Felt magnificent, actually. Remembering some of those epic plays I made back in those days it made me realize just how awesome it could be if I could make similar plays like that as a girl. Not only would that make me feel pride in myself, it would also knock some of the guys down a few notches.
Geez, I can't believe I was treating this like some battle of the sexes. Yet that's what it seemed to boil down to. I had a tough road ahead of me, and if I was going to make my dreams come true, I had to break all stereotypical expectations. Throughout my entire trial I'll be reminded on a daily basis: I'm a girl. I couldn't let it get to me. I will make the team, no matter the cost.
---
There were many people in attendance for training camp, all of them boys, of course. I couldn't help but worry as I walked in the door. What would they think of me? Will the coaches accept me? Will the players? Would they think I'm just some sort of side show, being here just for attention?
I sat my bag down on a nearby bench and immediately I got my first taunt.
"Hey there, lady," a fat kid, obviously the defensive tackle, called out to me, "Don't know if you realize, but the cheerleading tryouts are in the other building!"
"I know," I told him. "I'm not trying out for cheerleading."
"Wait," another person spoke up, "You're actually trying out for football?"
"Is there a problem with that?" I asked.
"I don't think you noticed," another kid added. "But this sport isn't exactly made for girls. Maybe you should try ballet or something?"
They laughed at my expense, but calm and collectively I countered. "Funny," I said, "After I was through taking you to the cleaners I was gonna suggest the same thing."
That led to a couple ooohs and aaahs as I questioned the kid's masculinity. He obviously didn't like that and had to be restrained from going after me. I couldn't help but smirk at the poor sap. Soon, I hope everyone will realize that this isn't a joke.
"Cut it out!" I heard coming from the front doors. I couldn't believe who was coaching the team.
Jelana?
"As you can see by last year's teacher performance ratings the former coach had been relieved of his position," she explained to us. "After extensive searching the athletic board decided I was the best fit to coach this team, and so, here I am."
"Really?" someone mouthed off. "First a female tryout and now the coach?"
"I would like to say that Ally here is rather good at what she does," she replied. "She's worked real hard to prepare for this moment and I truly believe she might put some of you boys in your place."
"But she's a girl!" another person protested.
"If you don't like how I run things you can always leave," she told them. "But I'll tell you now you won't get another opportunity to play if you back out now."
Looking at each other they realized maybe it wasn't too bright protesting my involvement any longer and immediately closed their mouths.
"Now that we've made ourselves clear," she stated, "I'll see you on the field."
And so I got changed, albeit in an entirely different room. Jelana obviously had to remind me that it wasn't business as usual. It would be difficult getting used to the fact that I couldn't just casually change my clothes with the rest of the guys. Probably for the best however; I knew how powerful these two "assets" I had could be. I want to face these guys at their best, and not have my breasts distract them.
I made my way onto the field. Again I couldn't help but feel a little awkward being the only girl around…well, besides the coach. It felt overwhelming. Still I knew I could still do this. All I need to do is find my groove.
After stretching the drills finally began.
"Taevon!" Jelana yelled. "Line up over here! Ally, you cover him!"
Taevon Jackson was their best player, a wide receiver of some renown. I never had the chance to play him, which was odd, considering Roosevelt and Franklin are still the same city. This would be something.
He looked at me, obviously not impressed. "I don't like side shows," he declared. "This might be fun and games for you, but this means everything for me, and I don't plan on playing for a laughing stock."
The quarterback hiked the ball and immediately he juked me. Out of habit I tried to side step how I used to back when I had much more parallel hips, and immediately fell to the ground. He really made me look foolish as he easily caught the ball and ran it to the touchdown. All he could do was shake his head. All I could do is hit my hand on the ground in frustration. How embarrassing.
"Again!" Jelana demanded, and again we lined up.
Taevon again tried to get into my head. "If that's all you got, leave," he barked. "We don't need novices."
He was really starting to get on my nerves. This time, I was definitely gonna show him. The ball was hiked and immediately he tried the same juke move he did last time, but this time I caught on. I backed him and then followed him as he moved downfield. The quarterback threw the ball and Taevon was laying out his hands trying to catch it. It was right on his fingertips as I decided to give him a little taste of what I had to offer. With full force I speared him into the ground as the pass dropped from his hands. Getting up, I saw many of the other players stare at what just happened. I just drilled their star player.
Taevon got himself up. He wasn't all that thrilled at what just happened, but he nodded in acknowledgement of my skills. He knew I wasn't going to be a cakewalk.
We continued to do these drills, each time doing different routes and coverages. Sometimes he was able to get by me, sometimes I showed him. I picked off a couple passes, and sometimes he was able to out leap me for the ball. It was definitely something I had to work on the next few weeks. All in all he provided quite the challenge, and the fact I was able to keep up with him made me feel pretty good.
The practice ended and all in all I thought I proved my point rather well. Jelana came over to me and agreed. "Looks like you haven't lost a step. Looking good."
I smiled as I made my way to the showers. I definitely could use one after the workout I had today, plus, although I kind of hate to admit it, showers seemed to feel a whole lot better with the new body and all. Hiding my gym clothes inside my book bag no one would ever know that I just got through with a long football practice. All I had to do now was head to the laundry mat and get them cleaned.
Walking down the hall however I was stopped by a few detractors. Three guys from practice came up and started to give me trouble.
"We don't want you on the team," The apparent head of the bunch said, "I'll say it this one time, get out. We don't want to be a laughing stock here."
"Laughing stock?" I questioned. "I thought I handled myself pretty good here."
"This is a game for men," he continued. "We don't need you to put your nose into places it shouldn't belong."
"Yeah," one of his friends seconded. "Get lost, kid."
"Why?" I asked him. "Are you afraid I'd embarrass the team, or just embarrass you guys? Hell, I must be something else, seeing you have to gang up on me just to threaten me."
"I warned you," the leader said. "You asked for it."
I was almost afraid he might punch or grab me or something. Luckily it was stopped before it even began.
"What are you doing?" A guy's voice demanded. It was Taevon, witnessing everything from a distance.
"We're gonna teach this girlie a lesson," the bully replied.
"And what exactly did she do?" he wondered.
"She shouldn't be on this football team!" he answered bluntly, "She's a girl!"
"That isn't your decision to make," he remarked, "and until someone says otherwise you leave your hands off of her."
Seemed like the tides were turning. Sure, they could easily gang up on me, but fight Taevon, their best player? Not a smart idea.
Staring at me the bully threatened one more time, "Just go home." And with that he and his friends walked off. Turning my attention to Taevon I walked up to him and replied, "Thanks."
He just stared at me and said, "To be honest I thought the same thing, that this was some joke. But you handled yourself pretty good out there."
I couldn't help but blush after that. God, how embarrassing. "Th-thanks," I struggled to get out.
"Just don't get all cocky because you managed to take me a couple times," he warned me. "I'll be practicing, always getting better. I expect you to do the same thing too."
With that he walked away. He's all business, but now at least I can see he has a caring side to him. I had his respect, and that was big in the whole scheme of things. I couldn't let him down.
---
Weeks passed and I was constantly working on my craft, at least during the times my mom wasn't watching me behind my back. She seemed kind of suspicious over my constant running back and forth from the house. It was summer, and I still was constantly carrying my book bag around like it was a sacred treasure. I told her I was spending more time with my teacher, Ms. Jennings, at least offering a partial truth. She didn't know that behind that intelligence lied a hard working coach and trainer who seemed determined to make me sweat at every workout. I didn't mind the suffering; after all, no pain, no gain.
Even though it took some time I was beginning to gain the approval from the rest of the boys during practice. First was Taevon, but soon enough the whole secondary began to appreciate my talents. I even heard one of the guys actually claim I was the best corner on the field, which made me smile. Nope, I hadn't lost it at all.
As school started back up and tryouts came to an end I was greeted by Jelana personally.
"Hey there, coach," I told her as I waved at her.
"Hi, Ally," she greeted back. "Most coaches usually hold a conference to tell which students who was either in or cut, but I figured I'd tell you directly. Congratulations, you made the team."
In my exuberation I couldn't help but squeal like a little…well, school girl. I was so thrilled. I did it, I made the team! I immediately hugged her and cried, "Oh thank you, thank you thank you!"
"I just want you to know you're quite the inspiration," she stated, "for both transformees and actual born women everywhere. You are for me."
"Thanks," I said, feeling proud of my accomplishments. I didn't do this because I wanted women to look up to me, but now that I think about it, it was quite the honor. Girls of all grades wanted to be friends with me. The cheerleaders even couldn't help but respect me. It was a shame my gender prevented them from finding me attractive, because if I was a man and had this amount of popularity I could swear they would jump all over me.
It was near the end of school and I got a surprise visit by Taevon. Outside of the practice field usually the grades never hang out with each other, and at this time I was a junior while he a senior. But yet, he seemed to want me for something.
"Hey there," He greeted, "how things going?"
"Great!" I said, not having to think hard about it. "What's up?"
"Well," he began, "me and my friends are gonna celebrate this weekend for all of us who made the team. I was wondering if you'd wanna come."
That was shocking. Me? Have they embraced me that much? I couldn't say no.
"You bet!" I answered cheerfully. What can I say? After all the great news today I couldn't help but act a little bubbly.
"Cool," he answered. "I'll see you then."
With that he turned and walked off. As he strolled away I couldn't help but notice the movement of his butt. Wow, he's got one hot piece of ass…
…Did I seriously just think that?
---
"So is he hot?" Jelana couldn't help but tease. At this point she was my closest friend and confident. I was absolutely embarrassed to talk about it to anyone else. Me, actually admiring a guy's backside? What the hell's gotten to me?
"What does that matter?" I told her as I done my curls. "The point is I'm so not ready for this! I mean, I haven't even been a girl for a year! Let alone I've grown up most my life liking girls!"
"You can't change a tiger's stripes," she stated. "You were straight as a guy; you are straight as a girl. It's not surprising. Many tranformees have even been studied for that kind of thing. It really helps put into focus that homosexuality literally really isn't a choice, but a genetic anomaly."
"Well, it doesn't mean I have to accept it!" I stubbornly replied.
"So who's this guy's backside you've been admiring anyway?" she asked. That was the one thing I was trying to keep to myself. If she knew it was Taevon it might prove detrimental to the team. It's like military code, no fraternizing with the other gender! And damn it if I was finding it rather difficult to follow.
"He's just some guy," I told her, not really wanting to talk about it any longer. "It's not like I'm going to pursue him or anything."
"That's a shame," she said, "but I suppose there are plenty of fish in the sea. There's nothing wrong admitting that guys can be pretty attractive too."
Thanks for the tip, I sarcastically thought to myself.
---
Heading over to Taevon's house was a nerve wrecking experience. My mind was constantly cluttered with thoughts. It was easy for my mind to say I had no interest in him. But trying to keep my body sated was a different matter entirely. My soul, on the other hand…I honestly didn't know what I want.
I feared what type of party this was gonna be. Would there be beer? Even if there isn't, someone could spike it or something. I just don't want my inhibitions to suddenly disappear. This was all too much for me. What if he pulls a move on me? What if I let him? Ugh!
I could've just called and said I couldn't make it. I could've faked illness or something. But, even with the major mind riot going on in my head I could almost believe that something in me actually wanted to do this and that kind of scared me.
I rang the doorbell and he answered it. Opening the door I realized this wasn't some huge party as I thought it was. It was just him and few of our teammates that he wanted to hang out with. That's a relief.
"Hey there Ally," he said, getting me all jittery in my feet again. I smiled at him as he let me inside. As I said there weren't many people here. I thought there'd be a whole slew of girls and guys outside of the team over getting drunk and having a grand time. I dreaded having to get involved in some girl talk, and absolutely feared doing something I'd regret, particularly when my sexual orientation was in question. But apparently this was something else.
They were sitting in their family room, eating Cheetos, playing the latest Madden game and making a mess of the place here. I greeted my fellow teammates who all seemed happy to see me.
"When my parents are out we make this into a designated man cave," Taevon explained. "Normally that means no girls, but I think we can make an exception."
He gave me a grin then that put butterflies in my stomach. I was so flattered, even at this silly little gesture.
"For now on you're one of us," Taevon's added. To finally be accepted as one of the guys…I was so happy I could kiss him. Wait…what?
I had to hold back, I couldn't think like this! Especially with people watching! Quick, find a distraction! I turned to the television and decided maybe make a little small talk there.
"S…so," I stuttered as I tried to fight my hormonal urges, "What team you playing as?"
"The 49ers," Joseph, our team's running back, replied.
"Blasphemy!" I teased.
"Must be another Seahawk fan," He assumed. "Just can't get away from you guys, can I?
"What you get for living in Seattle, buddy," I replied. "Been a fan since I was five years old! Watching Trufant at the Championship game- aw man that was awesome!"
"So that's how you gotten involved in football?" Taevon asked.
"Yep," I replied. "Told myself I become a great football player one day. Be just like him."
"Well you sure got me convinced," he replied. "Don't think I had any competition as tough as you."
…Please don't kiss him…Please don't kiss him.
"Don't look now, Dante," Joseph taunted his competitor, "But I'm about to kick your ass!"
Suddenly he had his quarterback throw a long hail mary pass; quite unnecessary when the game's at the third quarter. Of course, it is just a video game. And since it was a video game those type of plays look easier than it really is.
Seeing his receiver catch the pass in the endzone we all hollered and cheered. It felt good being one of the guys again, even if my body wants me to be one of the girls.
It was getting late and our time was coming to an end. I did appreciate hanging out with them as it reminded me of my former days. I never thought I could enjoy myself like that again; that my life was flipped 180º and even if my gender wouldn't necessarily preclude me of such enjoyment, many guys most likely would.
I also appreciated the fact that Taevon really wasn't always this stern and serious individual. He takes his craft seriously, and I respect it. I'm just glad it wasn't some everyday occurrence and he actually knew how to break loose once in awhile. That definitely gave him more brownie points in my book, as if he needed any more from me to begin with.
"I suppose I'll see you in class on Monday," he said as he held out his hand. We high fived and came together for one of those "bro hugs" you normally see two guys do. As cool as it was, I was hoping for something a little better…
"Good night, Ally," he said, as he shut the door behind him. And although I really was keeping myself from acting out these foreign thoughts, deep down I knew I was kicking myself for letting him get away.
---
It was the second week of September and our first regular season game was underway. We were facing Garfield High and unfortunately the talent level between their team and ours was heavily in their favor.
Of course, they forgot to account for their one secret weapon: me. One advantage I suppose in being a girl is the fact they automatically assume I'm weak and an easy target. When I was Allen and everyone knew how dangerous I was a lot of offenses would just throw the ball away from me. Now as Ally I was almost dead certain I'd be the one targeted the most. Big mistake.
Looking back at my opponent an in typical male fashion began to taunt me. "Maybe once we're through here you and I can hook up. I'm sure I could share a few 'pointers,' if you know what I mean."
Wow, that was pathetic…
Immediately on their first down they set up for a pass play and without even taking the time to scout the field just through straight at me. That dumbass receiver thought it would be easy to get away from me, and from his first juke he almost did. He didn't account for my quick recovery however, a credit to Jelana and her continued workout sessions. I caught up with the poor sap and before he knew I was already out in front of him, jumping high into the air to pick off the pass. I took it back all the way for the touchdown, most likely damaging their pride in the process.
They didn't seem to have learned their lesson yet. The more they threw at me the more I embarrassed them- tipping off passes, tackling them for slight gains or even loss, and overall just being kind of a pain in the ass. I was definitely doing my part out there, and even some of the opposing team's fans seemed to appreciate my effort.
Of course, that didn't stop them a whole lot. By the end of the game we were down by five points. They just scored off a fluke play and our defense totally wasn't prepared for it. Now we had less than ten seconds to run down the field and score. This wouldn't be easy for the poor guy who had to return the kickoff.
"Ally!" Jelana yelled. Quickly I was at her attention. "Get in there! You're returning the kick."
…Apparently that poor guy would be me.
"Me?" I couldn't help but question.
"Yeah, you," she reiterated. "You're our most agile runner, and I want to use that against them. We don't have a lot more options."
"…I'll try," I said with a little concern. Even when I was Allen I never once did a kick return. Maybe it was because I was a "precious commodity" or something to that effect. The coach thought I could do this. I really didn't know, but either way the pressure was on now.
There I was in the endzone, staring at the opposing special teams. I could imagine them licking their lips, hoping for a little payback for the embarrassment I've put them through today. I tried not to focus much on that. Just get to the other end of the field.
The kick was up and I immediately ran to its direction. It wasn't the best of kicks, which helped. Positioning myself I caught the ball and began running the gauntlet towards the endzone. The opposing players began to swarm at me, hoping to take me out. I couldn't run out of bounds now, time was at 0. There was only one place I could go, and that was forward.
Suddenly one player lunged in front of me. I instinctively ducked and spun around him to get away from his tackle and continued to run ahead. I made it past the 50, and yet more people were on their way. I was fortunate to get a few blocks, but the amount of players coming for my head seemed endless. Still I continued, dodging whatever I could, slowly getting fatigued from it all. Come on Ally, I thought to myself, just a little further.
I broke through their defenses. The only person that was left was behind me, catching up as he used all his energy getting to me. I didn't know if I could last any longer. I really wasn't built to do this. He was barely a body away from me. Luckily someone came in at the last second to block the guy away from me. It was Taevon, coming to my rescue. My hero…
Touchdown. I made it, gassed and totally out of breath. I just wanted to lay back and catch my breath, but my teammates had other plans. They ran up to me and gathered me up and carried me on their arms. I won the game for them, and now I was being paraded off the field. Couldn't I at least get some water first?
---
Next Monday came and there I was back in class, back in routine. It was getting hard to control myself. I resumed watching Taevon walking down the hall, admiring his physique, his aura of confidence. He'd just look at me and smile. How that made me all gooey inside. As much as I tried I couldn't help it; he was all up in my head. I was even beginning to dream about him, how I imagined being wrapped around his big sexy arms…without having to be on the practice field!
"You like him, don't you?" I heard a young woman's voice suggested. I turned away from Taevon to see who exactly was talking to me.
"N-no," I fibbed. I was a bad lair.
"Sure," she said. She then held her hand out to me. "I'm Grace. I think we share the same Biology class. Don't think we've formally introduced."
"Ally," I replied as I shook her hand.
"I know who you are," she claimed. "Everyone knows who you are. But something seems to bug me."
"What's that?" I asked.
"Well," she continued. "How about you and I hang out tonight after class? Maybe I'll tell you then."
I was kind of iffy on the whole concept of hanging with a girl. I'm not into makeovers or slumber parties or girl talk or anything of the sort. And she seemed to be beautiful enough that she would be interested in that sort of thing.
"Don't worry," she insisted as if she could read my thoughts, "I ain't gonna play dress up or anything like that, heheh."
I sighed. Might as well make new friends on occasion, seeing I'm in a whole new school now. "Why not?" I answered.
"Great!" She cheered. "I'll meet you after school. Then we'll walk to my place together."
---
And so we did. Grace was an odd girl. Physically she was beautiful, svelte, curvaceous- whatever word you'd want to describe her as she was. She wasn't all that interested in being "the cool girl," however. She purposely avoided the cheerleaders and the like. But apparently that added to the mystery, and many of the jocks found her to be quite frustrating. The odd part was why she was willing to hang out with me. Obviously I was an athlete, although I never really took too kindly to the label "jock." I did have outstanding grades and everything, and it wasn't like I bullied the other cliques. Still…
We made our way inside her house and straight to her room. Immediately I could see Star Trek posters and science books scattered about, as well as a video game system and the like. She was a bonafide nerd! Like every geeks dream!
"As you can see," Grace began. "I don't tend to live by other people's expectations. Much like you: a woman who plays football. We just don't neatly fit into one social stereotype."
"So that's why you befriended me?" I asked.
"Well that's one reason," She admitted. "But there's something else. Something that totally has me curious."
"What's that?" I couldn't help but wonder.
"You're a transformee, aren't you?" she bluntly stated.
That put me into a shock. I know how some people are treated when people find these things out. Even if it wasn't by choice, they still call you names like "queer," or "gay." I didn't really want to let anyone find out, if possible.
"W-what makes you think that?" I nervously questioned.
"Well," she began, "at first I thought that you playing cornerback was kinda peculiar, but I didn't think about it. But then, when I started to see you eye Taevon like that, I knew something was up. A woman of your confidence not having the guts to go after that piece of ass? You had enough confidence to break gender barriers when you made the football team? So that led me to a simple hypothesis, that you weren't afraid of asking him out as much as you were preventing yourself to. That seems like a clear struggle of a girl who wasn't always a girl. It sounds like a guy that's having trouble getting used to her new feelings."
She did logically put the pieces together. I didn't know I was that obvious. Even in trying to preserve my masculinity my femininity leaked out, and if someone like her noticed it, how much longer until other people started realizing it too?
I sighed, knowing I was caught. I threw my hands in the air as I admitted defeat.
"Yes," I admitted, "I was born a dude."
I was preparing myself for the backlash. Here comes the taunting. But amazing she didn't do any of that, but instead gave me a big hug.
"It must've been tough," she said.
"It still is," I replied, hugging her back.
"It doesn't have to be," she stated, seeming like she was up to something. "You just have to let go, and accept things as they happen."
"But I can't!" I cried. "It's so hard! It's like I'm losing what I am!"
"But, really, have you?" she asked me. "You've broken boundaries, you're still playing football. You still seem to hang out with the guys quite a bit. There are plenty things you have that you've brought with you during your transformation. Now you just have a new piece within you that you haven't explored, and you're afraid of it. But don't think of it as losing a piece of who you are, think of it as adding on to what you've already got."
I looked at her. I never thought of it like this. It still was difficult however. I knew how loving she was being. Looking into her eyes I wanted to feel some sort of attraction, but indeed it wasn't there. What could that be other than a loss?
"I suppose I truly am a girl, huh?" I said to her.
"Yep," she replied. "But liking guys doesn't mean you've lost everything you are. You're straight then, you're straight now. So don't let it affect your decision making. You're still the person you always were. Just go after him like you did when you went after the girls!"
"Does that work?" I asked.
"Not always," she admitted. "But like guys when a woman sees someone she likes, she'll jump on it."
"I…see," I replied.
"So, I was right when I believed you had the hots for Taevon then, huh?" she claimed.
"Well…" I hesitated for a second, "he is kind of cute."
"There you go!" she cried. "See? That wasn't so hard!"
"I guess not," I remarked.
"You need to ask him out hun," she suggested. "The only way you can accept things is to experience it for yourself. You'll have a hell of a good time, I know it!"
"Don't you think you're getting a little ahead of yourself?" I stated.
"No way!" she answered. "If anything we needed to do this a little sooner! Now let's see…homecoming is coming up in a couple weeks. That'll be a special night. You should ask him out then!"
"Homecoming?" I nervously replied.
"Yes, homecoming!" she reiterated. "I'll help you for the big day. You just don't chicken out when you're actually talking to him!"
---
I thought on her words that night. Look at me, getting all worked up for a guy. But it was true though, I did like him. The true question wasn't whether or not that was true or false, but rather if by doing this I lost, like I've surrendered to my fate. Everything else I worked my ass off in order to obtain: my dreams, my personality, my physique. Throughout all of this I never gave up, but what was it I was achieving by denying myself?
I looked at myself in the mirror. It helped me reflect mentally as much as it did physically. I brought me face to face with myself- with Ally, the girl I'll most likely spend the rest of my life as. How would I want to live that life? Suffering, fighting with myself trying to maintain something that wasn't there? Or would I be happy, living life to the fullest no matter what that may entail?
"If I have to like boys," I told my reflection, "I suppose I could have picked worse ones." And thank God I didn't.
I plopped onto my bed and started to hug one of my pillows as I began to count all the ways I liked him. He was talented and always made me work hard for my goals. Sure he could be brutal, but I knew in that in his own little way he's showing how much he cares. And he did care. He was the first one to truly accept me as a football player. And I knew he had a little goofball in him too. Altogether he truly was the perfect man, and I hadn't even started to mention his body!
Grace was right- I had to stop trying to deny my real feelings. I wanted to be with this man. I had to ask him out. But homecoming? Doesn't that mean getting dressed up and dancing and everyone noticing? I'm not sure I can take it that far!
---
I had a much more difficult time than usual at my next game. My opponent wasn't doing any significant damage, but I wasn't dominating him like I normally do.
I was nervous beyond all recognition. I never had a lot of problems finding love when I was Allen. As in fact, it was Jessica that came to me. Now I know she's just a little attention whore, always wanting to be in the spotlight. I couldn't believe I actually dated such a bitch.
Back to Taevon, I realized how I've never really been in a position where I had to actually ask someone out. Grace really thought I was chickening out, but when I told her about that, she was kind of shocked. She told me to do it in a place where I was most comfortable. Well, the place I was most comfortable was…
Walking to the bench I bumped into Taevon who was making his way onto the field.
Looking a little concerned at my performance, he asked, "Are you doing okay?"
Blushing, I nervously replied, "Y-yeah."
Seeing I was acting strange he wondered, "What?"
This was it, my big moment. With all my might, I steeled myself and said what I wanted to say these past few weeks. "I was hoping t-that you'd want to come to the homecoming dance with m-me."
His eyes widened. "With you?" he stated. Now I could see he was just as uncomfortable and nervous as I was.
"Please?" I pleaded.
Unfortunately my coach was getting a little annoyed he wasn't in the huddle yet. "Ally! Taevon!" she yelled. His response would have to wait.
In hindsight perhaps this wasn't the best time to ask him for such a thing. Now he was in the same boat as me, unable to concentrate because of what I said. It made me wonder…did he like me too?
We barely won that game, no thanks to us. Something told me Jelana knew however. When she looked over at me she just smiled. I guess that meant she approved. I was thankful.
Walking out of my locker room, I was still kind of bummed that I hadn't a reply from him. I wonder if he brushed me off. Was I nothing more but just another guy to him? This is the first time I felt like that was a bad thing.
I was about to exit the building when I heard his voice. "Hold up!" he told me as he rushed over to me. This was the big moment, I could tell.
"Yes," he finally answered, "I wanna go to homecoming with you."
Happily I embraced him in a warm hug. It felt so good actually being able to hold him. Letting go, I replied, "Thank you." And with that he walked off. With no one watching, I let out the most girly squeal you could imagine. This was gonna be good!
…Well, at least the actual dating part anyway.
---
"Ow!" I cried as Grace pulled my hair with her brush. I couldn't believe I was actually going through with this.
"Hold still!" she yelled as she tried to get out all the tangles.
"For a second I didn't think you were one of those girly girls," I stated.
"There's a time and place for everything," she said as she grinned. "You'll understand that soon enough. One day I bet you'll be doing this yourself!"
"As if," I shrugged off as I straighten out my beautiful white dress. I couldn't believe I let myself get talked into doing such a thing. "This is such a pain in the ass."
"Hey," she countered, "you wanna look good for Taevon don't you?"
"Well, yeah," I answered, as she began to apply makeup onto my face.
"There are a lot of things you should experience while being a girl," she explained. "If you just accept them like you did with Taevon I guarantee you'll appreciate and even like it more."
"I don't know…" I told her.
"You are so lucky," she claimed. "To truly understand the world through both genders. It's like, duality, you know? To be able to experience both sides is a blessing. At the very least try it, and if you don't like it, then at least you know." She finally put the finishing touches on my mascara. "There! All done!"
She directed me over to the mirror where I stood and finally had a good look at myself. I was beautiful- a total knockout. It was amazing how tomboy little me could easily change myself so drastically. I looked like a true woman, dignified and refined.
"I knew you would like it!" she said, smiling at her job well done.
"I don't know what to say," I stated. I just knew Taevon would drop dead at the sight of me. Grace was right, again. I did like how she made me over. I suppose I could let her do it again sometime in the future.
"Well, Ally, guess now it's your turn helping me get around!" she exclaimed in glee.
"What?" I couldn't believe my ears. "You're going too?"
"You're gonna need emotional support!" she suggested. "Besides, I was asked by this hot guy and I couldn't say no!" She grabbed me by the hand and we headed back to the bathroom. "Come on," she said. "Time to give you a few lessons!"
---
A half an hour later the doorbell rang and Grace ran downstairs to open it. It was amazing to see it was Dante, our slot receiver, at the door. Grace, dating a football player? It was kind of hard to believe, being she was totally nerdy and everything.
"Whoa," he stammered as he looked at the two very attractive women on display in from of him. "I didn't know you were friends with Grace, Ally. You two look stunning."
I blushed at the comment and replied, "We've known each other quite awhile now. How about you? What made you want to go out with her?"
Grace answered for him. "Well duh! He just couldn't get past my good looks!"
That just made him chuckle a little bit. "We've been childhood friends since we were little. We kind of share the same interests."
"So you're a nerd too?" I said with utter disbelief.
"Sure, if that's what you'd want to call it. Good luck trying to give me a wedgie though!" He smiled as he said that.
"Oh, I'll give you a wedgie all right!" Grace exclaimed as she locked Dante's head around her arm and gave him a quick noogie. Least she didn't follow through on the threat- seeing her giving him a wedgie would've been awkward.
"Hey!" He screamed as his date continued to rough house him. "I just fixed my hair!"
"Guess you'll have to fix it again, now won't you?" she suggested as she finally let him go. It was kind of cute watching them pick on each other.
And staring at the distance was Taevon, watching the hijinx from a distance. He was dressed to perfection, almost like I expected it. Nothing but the best for Taevon. I just hope I was perfect enough for him.
Dante moved away from the door as Taevon entered and stared at my attire. Smiling, he complimented me. "You're as good looking in a dress as you are on the field. Is there anything you don't look good in?"
I blushed as I nervously replied, "Thank you."
"We'll meet you guys there!" Grace informed us. He held out as his hand and I grabbed a hold as we walked hand in hand to his car.
Sitting in the passenger seat I still couldn't help but feel the butterflies in my stomach. I can't believe I'm actually doing this! I thought to myself over and over again. It's too late to back off now, not that I wanted to. But it felt kind of like giving a speech to an auditorium's worth of people. I truly didn't want to mess this up.
Driving along, he picked up on my tense behavior and immediately commented on it.
"What's a matter?" he asked.
"N-nothing," I stuttered with my answer.
"You seem kind of nervous," he stated. "This seriously can't be your first date before, has it?"
Well, technically no…but what was I gonna say?
The silence suggested to him otherwise. "My God, it is!" he realized. "I'm kind of surprised. Spent too much time working on your game, you never had much chance to date, huh?"
"Um…something like that," I answered. Of course, the truth was I once was a guy, dating girls, but I'd rather keep that secret to myself. It seemed like such a long time ago.
"Well, toughen up!" he demanded from me. "You're so confident on the field, there's no excuse for you not being confident now."
He was right. So far I've met my challenges with a fist full of determination. If this was another challenge, I'll meet it head on, just like I always have.
---
We arrived for the big dance amidst all the gossip and speculation. Yes, you can confirm it now: Taevon and I are seeing each other…kinda. Having teammates dating each other isn't something that happens every day, so I guess it's a big deal. I just wish they'd chill out!
But for the most part, everyone was happy about our pairing. I figured there might be some cheerleaders jealous over the big fish I reeled in, but apparently it wasn't the case. I suppose I won him fair and square, without many detractors.
Dante and Grace soon arrived and we gathered together. I can at least count on Grace as my safety net if things went awry. Hopefully that wouldn't be the case. Together we all walked inside. It was going to be a big night!
Like football players seem to do, the members of the team present stopped what they were doing at the sight of my presence and began to huddle around me, amazed by the radical transformation I underwent. Their jaws falling agape was all I needed for me to realize, I truly was a knockout.
"I can't believe that the person who plays cornerback for our team could look like this!" one of them complimented.
"You're one lucky dog, Taevon," another guy added.
"Shit, you're one lucky dog, too, Ally," another guy stated.
"Dude, that sounded kind of wrong," someone told him, "Like you think Taevon is hot or somethin'."
"What?" he questioned. "She as much a part of the team as anyone else! Just saying good job and all!"
It was weird being the center of attention. It made things worse that these boys all brought dates and I didn't want to be the ire of their girlfriends' wrath.
"Boys, boys," I told them all. "I appreciate the compliments, but you might wanna waltz back over to your own dates if I were you. I wouldn't want to get on their bad side, you know?" They finally realized how bad they might have looked and quickly broke the huddle and returned to their dates.
Now not feeling as suffocated as before, I made my way over to the punch bowl. I was kind of thirsty, after all. I didn't realize Jelana was acting as one of the chaperons here.
"Why, Ally," she began, "you look marvelous."
I didn't know why, but I felt a little self conscious showing my femininity in front of my coach, even if she was a woman herself. She only knew me as the gritty, hard working athlete for her football team. Nothing about me looked the part right now.
"Um…Thanks," I replied.
"Don't like that much?" she wondered, seeing as I didn't take her compliment overly well.
"It's just weird," I answered, "dressing up like this in front of you."
"You're a woman, hun," she explained. "Consider it one of the perks. If you want to go all girly one day then go for it. I won't criticize you for it."
"I'm just surprised you're so accepting of all this," I stated. "Even me and Taevon. Don't you think that might affect what will happen on the field?"
"Ally," she began, "Football isn't always everything. You two are still kids, and should be able to experience all the things kids do. These times only come once. Football is great, but one thing I notice from you two is that you never seem to look beyond it most of the time. To be honest, Ally, I think your dating each other is great. It gives you guys something more to focus on."
I listened to her words intently and I began to understand what she's saying. I love football, but sometimes I loved it so much that I used it as a shield to protect me from everything else: my femininity, my sexual orientation, and just the overall acceptance of myself. Without Jelana, and friends like Grace I might have never come to terms with my new self.
Suddenly Taevon came over and poked me in the shoulder. Turning around he held out his hand, and cordially asked, "May I have this dance?"
I smiled as I happily accepted his offer, and that's in spite of the fact I never danced in my life! But it couldn't be too hard. It's like running routes, right?
We danced to a sappy love song. Even now I was kind of indifferent when it came to music like that, but tonight it seemed to fit my mood well. With every step I felt closer to him. I laid my head upon his shoulder as I smile in euphoria. Right here, at this moment, I felt whole. With him by side, I felt like we were the only ones in the world. I just closed my eyes, and blissfully followed the music.
All good things must come to an end as midnight was fast approaching. It was surprising how fast time flies when you're having fun, cliché as that may sound. It was time to crown the homecoming king and queen.
"And our homecoming king and queen belongs to…Taevon Jackson and Ally Connor!"
I was frozen to the core. Me? Homecoming queen? This seemed a little unreal. I mean, I was flattered and all, but I didn't come here thinking I'd actually be crowned!
But there I was, together with Taevon, shocked at the very moment. Being homecoming queen was like a popularity contest, and apparently I was voted most popular. How many boys growing up could honestly grow up thinking they might one day be homecoming queen?
A few dances later and Taevon and I decided it was time to head home. Grace and Dante met up one last time to grant us farewell.
Driving me back to my own house, we continued to talk minutes and minutes on end. They were enlightening conversations, to be sure, but right now there was only one thing that was bugging my head at this point. Should I give him a kiss, or not? I wondered. I don't even know why I was debating this. After all of this, of course I was gonna kiss him! As far as I'm concerned, the only thing I should be worried about is trying to make that kiss as good for him as it would for me!
And so as he pulled up to the front of my house I immediately grabbed the back of his head and pulled him into my readied lips. I gave him such a passionate kiss, I don't think it's ever felt this good, even back when I was dating Jessica. For once, I one hundred percent believed that this was right. And for once, I was happy to be embracing it.
"Good night, Taevon," I said as I shut the door behind him.
Going up the stairs of my house I gleefully skipped into my room, giggling the whole way through. Thank God my mother was such a heavy sleeper, because having her see me like this would've been embarrassing.
---
Three weeks had past, and it pretty much was evident that Taevon and I were a couple. Often times he would wait for me early in the morning as we'd walk together to school. My mom eventually realized my little "thing" with him and wholehearted approved. Like I said, I swear she always wanted a daughter, I'm sure she's just glad I'm started to accept the more feminine aspects of my life.
Of course, if she knew just exactly how I met this charming boy she'd probably kill me. The price you pay for keeping secrets.
But even after all that, it made me wonder. I worked hard to return to football, as a way to somehow retain a small piece of masculinity. Now I've been enjoying this other side of me so much that I practically forget I was ever born a man at all!
Sometimes all it takes is a major kick in the teeth to bring you back to reality.
It was after school and Taevon and I were following our normal routine of walking home together when we were stopped by two people I hope I'd never had to see again.
"Well, if it isn't the football girl!" she said, startling me as she caught me off guard. "Can you believe it Mikey? Look how far she's gone!"
It was Jessica, who seemed to have her paws all over the star pinhead Mike. I had been gone for so long I didn't think they seemed to worry about me. I was dead wrong.
"Geez," Mike added, "She don't look as tough as she used to, I know that."
"Dating boys now, I take it?" Jessica guessed as she saw my hand being held by Taevon. "Maybe he should date a real woman, and not some freak!"
"Take that back!" he demanded.
"Wait, you don't know?" she reacted. "You don't know what she really was?"
"Jess, stop it," I begged of her. She was too smug to even give a damn.
"She was once a he!" she exclaimed, almost taking pride in watching me suffer. What a bitch!
"What?" he couldn't believe his ears.
"Well, what do you think was up with her?" she continued. "A female football player? Come on! With all that skill you didn't think that maybe she could've been a transformee?"
I was beginning to tear up. This can't be happening. Not now.
"Why couldn't she had learn how just like any other person?" He asked.
"You really think society would let her?" she countered. "And even then, would they even allow someone like her to play with you guys? She really had to have a lot of skill. Skill that most people would have refused to have taught her."
"Sorry to say it dude," Mike chimed in. "But you've been dating a dude."
"Like I said, Allen…or Ally or whatever you call yourself," Jessica concluded, "you should've became a cheerleader of gymnast or something of the like. You could've gotten the boy and you would have never heard from us."
"I can't believe it dude," Mike added. "You, liking guys. Wow. But hey, I hafta say thanks for everything. Ever since your change I found the perfect girl. Don't worry, I'm treating her right."
Taevon had enough of this. "Leave, before I give you an ass beating you'll never forget."
Mike heard that and just smiled. "Whatever, man," he simply replied. "By the way, good luck on the game next Friday." With that he gave a kiss on Jess's cheek and walked away. I was left there, stunned. How could they do such a thing?
I had to explain. "Taevon!" I cried. "Please let me explain!"
He just shrugged me off. "Ally, I…" he began to walk off, confused and hurt all at once. I wanted to rush over to him.
"Please Taevon, stop!" I cried again, the tears falling from my eyes like a leaky faucet. "Please, don't hate me!"
He stopped for a second. "I don't know what to think anymore, Ally. I want to feel angry, I want to scream at top of my lungs, but I just can't. Everything is so confusing to me. Just…let me be."
And with that he and I parted our separate ways. I knew why they did it. They saw our football team as a threat. They had to sow the seeds of doubt inside us, and they did an excellent job. Now I was left to pick up the pieces.
And the worst part of this all was this was only the tip of the iceberg.
---
I walked through the front door a little after six only to be greeted by my mother, who didn't seem to be all that pleased. She pulled me over to the television screen where she had the news paused for a very specific moment.
And here's sports!
Oh God, I thought to myself, as things couldn't get any worse.
It's been said that football is a man's game. And while women's athletics have been making headway since the passing of Title IX, there are still barriers that separate the boys from the girls. Football seems to be one barrier, often seen as too violent for girls to participate in. However, there seems to be one girl bucking that trend, and is proving that regardless of their detractors there's nothing that a woman can't handle.
Reporting from Franklin High School, we talk to teammates and peers about the fantastic story of Ally Connor, who currently is a Junior playing cornerback for their high school football team.
They interviewed everyone and everything, from Jelana, to Taevon and my fellow defensive backs, to even my best friend Grace. It's weird that I wasn't aware of this. Wouldn't you think that they'd want to interview me?
Congratulations to Ally Connor, our athlete of the week!
I should've thought thing through. I was a female athlete, playing a man's game, with men, no less. Of course there's going to be some hype!
My mother turned off the TV, and I could tell she was absolutely livid.
"What do you have to say about this?" she demanded. "I told you no and you went behind my back anyway. Why did you lie to me?"
"Football is my passion!" I replied. "So what if I'm a girl? Why can't I enjoy it while it lasts?"
"Those are boys you're playing with!" she retorted. "They're bigger and stronger and could easily hurt you!"
"I don't know," I countered, "I seem to be holding my own out there."
"It only takes one time!" she argued. "I won't have you permanently injured. You'll regret it for the rest of your life!"
"I would have regretted the rest of my life if I didn't take this opportunity," I replied. "They love me out there, respect me. Everything I had as Allen I still have now! Can't you see this makes me happy?"
"You just have to adapt and move on, dear," she said rather bluntly.
"Move on?" I began. "You don't seem to get it. Football is my life! Without football, I wouldn't have been able to retain what masculinity I had left, and without football I wouldn't have been able to accept and embrace the femininity I've gained! The woman you see today- football made her! Without it, I don't know where I'd be!"
The day was too much for me. I was surprised I still had tears left in reserve after all the crying I did. I ran upstairs. I didn't want to hear anymore. I just needed to sleep, and get this miserable day behind me.
---
"What?" I shrieked after class. Jelana obviously got my mom's memo.
"Don't you realize how much trouble you've put me through?" she explained. "If she wanted, you mother could have pressed legal charges on me. I just can't have that, Ally. I'm sorry."
"But you know how much playing means to me!" I screamed, hoping that maybe that'll change her tune since otherwise I had nothing. Of course, that didn't work.
"Ally…" she sighed as she turned the other way. "A long time ago, I was like you in a sense. You've seen my house, all my possessions and everything. It's pretty obvious that I didn't make it on a teacher's salary."
She turned around and dropped the bombshell. "I was a transformee, like you. It was around 5 years ago. I graduated college, and was a highly rated linebacker coming out of Texas. You may have heard the name, Jared Jennings."
Being a big Seattle Seahawk fan, I heard of the name. He was the first round pick back in 2013. He was considered a can't miss prospect, someone who they had to draft. Yet as soon as they signed him to a contract, he disappeared. Many people were frustrated about the situation. Seattle just wasted a pick on a no show.
"When I turned into a woman, the gender switching phenomena was still in its infancy," she continued. "No one knew what or how that happened, but it did. They voided my contract, and I ended up with only the lump sum they paid me as a bonus. That day I gave up on football. I gave up because of my gender. When I heard the story about you, and what had happened, I took an interest. Maybe I was a little overzealous, maybe I was naïve. I so badly wanted to see my vision in you. And for that, I was wrong. I'm sorry, Ally. I just can't risk having you play. My job is all I have left, and I can't risk putting it in jeopardy."
She walked off, and I was back to where I started- alone, with my lover, my dreams, and my passions all driven away from me. I tried to fight, to not give in to society's demands, to live life how I wanted to live, regardless of gender. And, after all the hard work, I wound up with nothing. No matter how much I struggled, I seem to always be under the thumb of someone else, be it my mom, my coach, or even Mike and Jessica, who seem to have it out for me. In the end, it just wasn't meant to be.
---
I heard the news from over the weekend. Franklin high school just lost their first game. Taevon didn't have much of a game. He was picked off twice and dropped a few passes. Of course that was nothing compared to the real story: Franklin's girl wonder didn't show. People were wondering where I was that night. When I told them the harsh truth, they felt sorry for me. Yet at the same time they were able to go about their lives. I, however, wasn't so sure.
The spectacle died down slowly thereafter. Grace however, still hovered around me, and she sure wasn't pleased with the current state I was in. The biggest thing that may have bothered her the most however was Taevon and me.
Finally one day she couldn't take it anymore.
"That's it!" she shouted in a rather impromptu manner.
"Huh?" I stared at her, confused.
"I can't take it anymore!" she said. "Look at you, all moping around like that! God, it's getting unbearable!"
"I'm sorry," I said. "It's just been so rough."
"This isn't like you," she stated. "When there were obstacles in your way, you fought through them. No matter how big the wave, you swam against it. And now you're giving up after all of this?"
"I don't know what to do," I admitted.
"Then we'll need to figure that out, now don't we?" she suggested. The bell rang, and it was time to head to class. "I'll see you," she said as we walked our separate ways.
---
It was the middle of the evening. I was grounded so naturally I was stuck inside my house, dying from boredom. My uniform was taken from me, and no evidence I was ever a football player remained. That hurt most of all- that that part of my life was taken and thrown into the dumpster for all I know. Even if we would get along again I could never forgive me mom for this, even if she was only doing it for my best interests.
Sitting on the living room couch, doing my homework, I heard a knock on the door. As I opened the door I was caught by surprise. It was Taevon.
"Can I come in?" he asked.
"I'm kinda grounded," I replied, even though my mother wasn't currently there, I didn't really want to draw more of her wrath.
"It won't take long," he insisted. Honestly, I couldn't say no. So I let him in and he sat down on the couch opposite of me."
"I've take it you've heard," I said, referring to having to drop the team.
"Yeah," he replied. "That was a real bummer."
"So what is it you wanted to talk about?" I asked.
"So you truly were a guy once?" he asked.
I rolled my eyes, wishing this would never come up. "Yes, Taevon," I answered.
He just looked at me. From his body language you could tell what he was about to say would be hard on him.
"My…my dad," he began, "he was a transformee too. Just happened one day out of the blue. It was hard on me."
"I'm sorry," I said as I cusped his hand with mine.
"It was hard for my mother," he continued. "She said she could go through living in such a relationship if it could preserve our family. But I knew that it wouldn't last."
I could tell where this was going.
"The worst part of it was my dad," he claimed. "He just couldn't see my mom in the same light. He began to sneak out behind her back. He was dating men, Ally! Men! It was like I lost the very figure I aspired to, looked up to! And although they separated on agreeable terms, I still continue to blame him…her, for what he did."
He turned to me and asked a simple question. "Do you even like women anymore?"
I looked at him and sighed. These questions were difficult for me to answer. Not because I didn't want to accept the truth, but because I'm sure that regardless of the answer I gave him it would still hurt.
"I've tried looking at girls in a sexual nature, Taevon," I began. "For some reason, I just can't feel it. It's just the nature of things, I guess. I didn't date you because I'm some pervert, or anything like that. Just like I don't think your father left your mother because she was also. He didn't hate your mother, I truly believe that. It's just what it is. I wish I could explain it better."
Then as I put my hand on his lap I told him straight up, "I dated you because I loved you, Taevon. There is nothing more or less about it. You mean a whole lot to me, and without you I truly couldn't come to accept who I really was. I can't change what I was in the past, but I'll tell you right now, I will never leave you. I promise."
With our gazes stared out at one another, we slowly put our lips together and kissed. It felt like an eternity sense our lips combined. It wasn't a moment too soon.
Holding his hand I got up as I motioned him upstairs. I couldn't wait anymore. I want him, mind body and spirit. For him, I would give him my most valuable possession.
Tonight I lost my virginity to him, and it never felt better…
---
We lied naked under the covers as I cuddled up next to him. I smiled to let him know that I enjoyed it. He grinned back, making me glad that it was just as an amazing experience for him as well.
"So, those knuckleheads," he began, referring most likely to Mike and Jess, "You used to go to school with them?"
"Yeah," I admitted.
"And that girl," he continued, "You used to date her?"
"Worst mistake of my life," I admitted. He just responded by laughing a little bit. Looking up at him, I knew that in him I made up for that. He was the best thing in my life.
Suddenly I could hear the garage door open from outside. Shit! I realized. If she knew what I did she'll kill me! Taevon realized he was in a tight spot and had to get out quick. With only my bed sheet to cover me, I motioned him to get his clothes on as I opened the window from my room.
"I used to sneak out from here sometimes whenever we had practice," I claimed. "Just climb down from the tree there and you should be able to get away!"
He gave me one final kiss as he put his shirt on. "I'll see you in class tomorrow!" he stated as he made his way out my window. Shutting the window I got my clothes on and quickly threw the sheets in the washer without any hassle. I usually was in charge of washing my own things, so if I say my sheets are dirty, then they're dirty, no questions asked. Did I feel guilty going behind my mother's back again? Honestly, hell no! I'm a teenager after all, that's what we do!
---
The next day I was greeted once again by Grace, who was standing in front of my locker. She was sporting a grin as if she knew something.
"So, how was your little get together with Taevon last night, hmmm?" she couldn't help but pry.
"How did you know he visited me?" I asked. I'd rather not have all the juicy details from last night be floating around just waiting to be gobbled up by gossip hungry vultures.
"It was my idea," she said, acting all smug. "Sure, I had to push him around a little bit, give him a little stern talking to, if you know what I mean. So I assume everything worked out okay?"
"You did that for me?" I just couldn't believe.
"Well someone had to break this little stalemate you two were having," she replied. "Don't worry, you can thank me later. Now it's time to initiate phase two!"
"Phase two?" I looked at her, seeing that her nerdy behavior was taking over.
"Yep!" she replied. "Now we got to find a way to get you back on the field!"
I looked at her and shook my head. "I think that may prove to be a little tough, even for you, Grace," I told her. "I don't think my mom will budge."
"This Saturday," she explained. "You know who we're facing, right?"
"Yeah," I answered, "Roosevelt. But what does that have to do with anything?"
"It's for the division title, if I remember correctly," she added. "It won't be easy."
"What can I do about that?" I answered.
"Just show up this Saturday, Ally," she implored me. "There are many ways to help a team, after all. And besides, Taevon could use the emotional support.
"You know I'm grounded, right?" I reminded her.
"Well," she paused for a moment, "Sometimes there are no right choices. Sometimes you just have to decide which one will have fewer consequences to deal with and go with it. All I have to say is when you make your choice make sure you don't regret it."
I already knew she was planning something. Hell, she could have already had it laid out by now. She did get me and Taevon back together and I never knew she had a hand in that. Still I knew whatever it was she wouldn't do anything sinister. She's been nothing but a good friend to me.
Meanwhile I had to deal with she told me. My mother was watching me a lot more closely since I deceived her. And while certain things, like the little "thing" I did with Taevon, could be hidden from her sight, sneaking out of my room for extended periods of time was difficult to manage. She'd find out eventually, and most likely make my life even more hellish than it has been. However, this game was a big deal to me as well, even if I wasn't going to play in it. I knew that my smug bitch of an ex-girlfriend Jess would be there, supporting her man. If anything I should be there for mine. Grace was right; anyway I could help out the team would be beneficial, even if that meant rooting for them in the stands. And it would be a glorious sight to see Mike beaten and humiliated.
After class I let Grace know my decision. "I'm in," I told her.
---
It was my one year anniversary since my transformation. Looking back on it now I reminisced and found myself amazed at just how far I've come. I couldn't even imagine returning being a guy, even if the opportunity were to arise. After all the hurdles I've gone through, for the most part things were almost perfect.
Only one thing was left missing from my life. It was everything that tied me, this life, and my former life, together. It was going to be tough, watching the game from the stands, but I knew I had to be there. My mother couldn't take the game away from me, no matter how hard she tried. It may not be ideal, but it's something, and maybe that something is enough.
It was a cold autumn day. I knew the game would start soon. I bundled up as well as I could, wearing extra layers. Being a woman seemed to make me more sensitive to the cold. With my bedroom door closed and nothing else to lose I decided to make my way out from my window. She'll eventually find out, there's no doubt about it, but for now I decided to just focus on the now, and worry about the repercussions when they happen.
---
It was a big event as I arrived at the stadium. Cars filled the parking lots and the spectators seemed to clog up all the major entrances. I didn't even know if I'd have a chance to grab a ticket before they'd all run out.
Luckily Grace was there for me, already prepared. Locating her, she waved her hands, signaling me over. I made my way over to her, and she handed me a ticket.
"What would you do without me?" She asked, obviously needing no answer. Perhaps one day I'll pay her back for all of this.
"C'mon!" she urged as she pulled me by the hand to our seats. We were front row right near the sidelines. These were surprisingly nice seats; I'm surprised she could afford them.
Still, no matter how close I was to my team it wasn't close enough. Just being up here felt awkward. I still felt that need to actually be on the field and help get the victory. Plus I really wanted to show Mikey and his boys just who they were messing with.
This was the best I could do however, and if that was the case, then I'll put up with it. My eyes met up with Taevon, full padded and ready to go. He gave me a smile as he put on his helmet. He knew how much I was risking just by showing up here, and he was appreciative of it.
Standing in front of him was the best team of the state, undefeated Roosevelt High, my former team. Last year they were unable to go the distance as my sudden transformation prevented it. Now back in the championship game they looked forward to make up for it. Knowing that this was the school that the "freak" went to only made their goal a whole lot sweeter. And it looked like Mike was giving his team all the juicy details. It made me fear what may happen to Taevon if they spent their energy purposely attacking him as penance for last year's misfortune, and the worst part was they were too insensitive to realize I couldn't help becoming a transfromee. It wasn't like I lost the game on purpose!
The kick off was up and was caught by our return man. He didn't get real far however as soon as he took off from the endzone he was drilled by the opposing team's tackler. He would have been better just kneeling for the touchback.
Still it was my team's ball at the 15 and they had to make the most of it. So much for that.
They very first play was a simple hand off to the running back, Joseph, and immediately he was hammered by the opposing team's linebacker, fumbling the ball. They immediately picked it up and scored the first touchdown. Joseph just lay there, looking totally out of it. I knew he had a concussion, and the worst thing was the refs didn't even call an excessive roughness penalty. I could help but cuss them out from the stands.
Another thing stood out to me. For the first time I could kind of see what my mother was so afraid of. It only takes one mishap, and everything could come crashing down. Concussions are a part of the game, and it may take some time before it truly comes back to haunt him, but the thought was there. What if that happens to Taevon? I thought to myself. I was just praying Joseph was okay.
Roosevelt was pulling away with the lead as Mike went to work. Without me in there our cornerback depth was less than ideal. He easily had his way with them, much to his delight. He ran back to the sidelines after every score, blowing a kiss to me. What a sleezeball!
Our team tried their best just to keep the pace. It was already an uphill battle when Joseph went out. Luckily Taevon and Dante covered, and with a slew of passed plays our two receivers did manage to reach the endzone once.
However that wasn't enough, and while they did manage to get a few field goals in their possessions the other team countered with touchdowns. They were draining the air from our atmosphere as the crowd was unnervingly silent.
---
It was around the 2 minute warning when I recognized her coming down from the stands. My mother seemed to figure out just exactly where I was going to be, and she was not pleased. Grace saw my little problem, and seemed ecstatic. For her, it was time for her to unleash her plan.
"Let her play!" She chanted. "Let her play! Let her play!"
Her enthusiasm was contagious, as soon other people began to join her. They all knew who was sitting in the front row here, and they knew that the place I truly belong at was in the field, helping my team. Soon everyone was chanting, and I realized my mother was feeling a little uncomfortable as she walked on down to get me.
My mother grabbed my hand as she walked me up the stairs and through the tunnel into the car. It didn't matter how many people protested it seemed. Even seeing the spark from the crowd, urging her, urging me, to come on in and play, it just didn't work. Or so I thought.
She looked at me and just sighed. She was thinking, trying to put the right words together for her to speak. Finally she managed to say something.
"To be honest," she began, "I didn't like you playing the sport when you were a male either."
I just shook my head in disgust. I wanted to say something but she held her finger up, telling me to wait. She wasn't done talking it seemed.
"I was never like your father," she continued. "He could always see the best in anything, even something as vicious as this. Perhaps I let him have his way a little too much, I don't know."
She looked over to me and continued. "When he died, all I had left was you. Do you know how that makes me feel? I fear something happening to you every single day you run out that door. That night during that game when you went through your change, that was the last straw. To see you aching and suffering…watching go through that, I felt like you were truly going to die that night. I couldn't take it anymore. I didn't say no to football because you were a girl, Ally. I did it because I realized just how fragile life can be. I don't want to lose you too."
Putting her hand on my lap, she got to the point. "I want you to grow up and live a long healthy life, no matter what gender you are…" She paused for a second and then said something that shocked me. "…But you can't live a healthy life unless you're happy, and as much as I resist the fact, it seems football truly does make you happy."
"Mom?" I said, still at shock at what was going on just now.
"I don't know how long this fad will last," she admitted, "or how far you'll go. But this seems like a pretty important game and they could truly use you. I'm willing to turn the other cheek just this once…"
"You mean…?" I couldn't help but feel my emotions build up.
"I have your equipment in the trunk of the car," she stated. "I was going to throw it away but I didn't have the opportunity. Head to the locker room, I'll come let your coach know."
I gave my mother a kiss on the cheek. "Thanks, mom!" I cried as I got out of the car. I needed to hurry. The second half was about to start!
With my mom by my side we made our way to the team locker room. My coach and my teammates were surprised to see me as I set down my equipment bag.
"Ally?" Jelana asked as I unzipped my bag and pulled out my helmet.
"Put me in coach," I told her. "We got a game to win!"
Jelana looked at my mother, and she gave her a nod for the go ahead. Satisfied with her response, she smiled and said. "Get your pads on and get out there. Halftime is almost over we don't have any time to celebrate!"
I agreed and I immediately went over to somewhere private to put on my gear. It was time for a little payback against that jackass Mike.
---
Coming out of the tunnel I was greeted by the cheers of the adoring fans. Their wish had come true, now it was time to reward them for their continued support.
We were out on defense first. My eyes were totally on Mike. I wanted him to know I was out here, and I wouldn't make this a picnic for him. He shrugged as he brushed me aside, only giving me one of his shit eating grins as ran into his huddle. He assumed I'd be easy, just like many other men at his position. He'd be dead wrong.
We got set up on defense as he hiked the ball. If there was one weakness to Mikey, it was his over confidence. He'd make some careless throws that he'd assume would be caught. For lesser defensive backs, he might have a point, but not me. Testing me out, I answered, getting a hold of the ball and slapping it to the ground. With that I gave him a cold stare to let him know, I would not be messed with.
Still the poor little boy didn't care as he threw another pass my direction. Again I hassled his receiver, causing another incomplete pass. The crowd was going wild. It only pumped me up further. It was third down. Let's stop them here and now.
I was about to huddle up for the next play until Jelana called me over to the sidelines. Did I do something wrong? I hustle over to her to see what she wanted.
"Ally," she began, "Full on blitz."
"Really?" I questioned, thinking it might be detrimental to completely ignore my assignment.
"Really," she reaffirmed. "Besides, I know you want a piece of him," she suggested, referring to the team's quarterback. "You seem to be staring at his number all game like a bull's eye on was painted on his chest. Now go!"
I immediately returned to the huddle and with what little time we had left I told them the play. I was a little iffy on the play call, but I did want a little retribution from the headcase under center.
We got into position and Mike hiked the ball. My mind was entirely focused. While their offensive linemen were focused on the big guys up front I was completely open. I charged headstrong towards my target, and with the ferocity of a bullet train I leaped up and speared the hapless quarterback, drilling him to the ground and forcing him to fumble. And who just so happened to recover? It was a defensive tackle, and knowing anything about defensive tackles, they aren't known for their speed, to put it lightly.
The roles were switched, and now I was playing the lead blocker. This was gonna be fun. The opposing team was constantly nipping on our heels, and I was the last line of defense. Run big boy, run! I'm not meant for this blocking crap!
It was nearly impossible as their running back was charging up in a hurry. It was time to put my body on the line. Hoping to at least veer him off his target I rushed in and leaped in front of him, taking the punishment as he collided with me. Ugh, that's gonna hurt in the morning.
But I did the job. Somehow our fat tackle made his way to the endzone, where he fell on his back and gasped for air. Everyone cheered as the rest of the team helped him off the field and onto the bench. Where's the help for little ol' me?
---
Time was running out and the 2:00 minute warning had passed. We got it down to a four point lead. However, they had the ball and all they needed was a first down and they sealed the deal. Regardless of our valiant effort, all they needed was a couple yards. A simple rushing play would be all they needed for the victory.
Yet that's not what they called. It might have been Mike's arrogance or some attempt at a surprise play, but Mike decided to fake the hand off to his runner. As our pass rushers closed in on the quarterback, he decided to heave the ball toward my direction. This was it, our one last shot, and it was all mine.
I reached up for the ball and picked off the pass and I was off running. This seemed rather familiar: championship game, hardly any time left, and me with the ball. That one year ago weighed heavy on me as I ran down the field. The pain, the struggle, and the last steps of my masculinity, all happened the exact same way. This time things were different. That's why I did exactly what I did last time, and stopped short of the endzone.
It made sense this time. We had time on the clock, and we had to run it off. It was the offense's time to shine. We were at the one inch line, and that's all we needed to seal the victory.
And with a fitting end our quarterback threw the ball to better half, Taevon. The clock struck zero as Taevon caught the ball, winning the game, pulling off the upset of a lifetime.
Immediately all our fans rushed onto the field ready to celebrate this moment with us. I felt like a fan myself, rushing to my boyfriend's side as I threw my helmet into the air. With that I was no longer the cornerback of my team, but now the girlfriend and supporter of our new hero, who was ready to plant a big kiss on his lips for a job well done. And I sure didn't disappoint.
---
It's been a good eight months since that victory. Taevon graduated and moved on to bigger and better things. He told me that he'd choose a college that would accept females playing the game, but I told him that he shouldn't hamper himself for my sake. I didn't know what the future had in store for me, but I'd figure it out.
Looking over at the new class of freshmen I knew we had a tough road ahead. The journey had just begun and they could be damn sure I would be giving them hell if they didn't put forth the effort. With Taevon gone someone had to pick up the slack!
Yet something caught my eye as I looked down the locker room. Was that a girl? Why, it was! She was in a locker putting her bag inside. My curiosity got the best of me so I went over to say hello.
"So what are you trying out for?" I asked her.
She seemed rather intimidated at my presence. "P-punter," she replied.
I sat her down and told her, "You don't need to feel so nervous over me. I won't bite!"
She calmed down a little bit and commented, "It's just that, you're such an inspiration. To be standing here next to you is a tremendous honor."
I smiled at her and asked, "How long have you played?"
She just shook her head. "Not very long," she answered. "But I used to be a good soccer player."
"Punter seems to be a good fit for you then," I replied. I then decided to change the subject. "Listen. Out here, there will be many people trying to target you, both physically and mentally, particularly because you're a woman. You won't get any leniency here. You play hard and do your job, people will respect you just like me. But don't give up; don't let them see your weakness."
She looked at me nodded. "Yes, ma'am."
I walked back over to my locker and grabbed my helmet. I just stared at it and smiled. My life had come full circle, and now it was time to start another fruitful year. As I take the field, I was filled with a sense of pride. I'd make it my goal to continue to be an inspiration to my friends, my gender, and most importantly, to myself. I was Ally Connor, and I wouldn't have it any other way.
---
If you liked this post, you can leave a comment and/or a kudo!
Click the
Good Story!
button above to leave the author a kudo:
And please, remember to comment, too! Thanks.
This story is 21552 words long.