Printer-friendly version
Toil & Trouble
A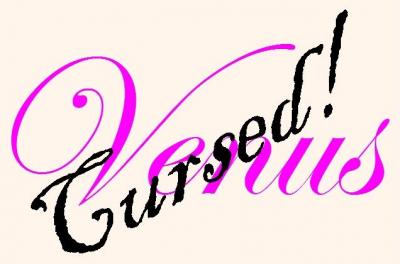 Story
by Saless
Chapter 23 – Magic Talk
---
"Not really, now that you mention it. We had other things to focus on at the time." Jill said thoughtfully.
"Like what?" Tina asked.
"We made a few mistakes early on and attracted some attention. We were focused on trying to seem normal." Jill said.
Charlotte nodded, "Yes, the fear of all of us in the magical community is to attract attention. Well, most. Do any of the rest of you have magical ability besides Sarah and Jill?"
"Jill?!" Tina exclaimed. "I didn't know Jill was magical, too!"
Jill shrugged, "I'm an empath. I can sense people's emotions."
"Wow, that's so cool!" Willow exclaimed as she walked back into the room. "Oh, and Natalie's taking a nap." she said to Charlotte.
She nodded, turning to Sarah and the others and said, "You all have some kind of magical ability, don't you?"
Mike nodded, "Sure. I'm the shape shifter. I've never done stuff like Sarah did, I wonder if I could?, but I can take animal forms."
"So shape shifters really aren't extinct!" Charlotte said thoughtfully.
Mike shrugged, "It's not like it's hereditary or anything. Came as much of a surprise to me as anyone else."
Tina turned to Tiffany, "What about you?"
"Shadows." Tiffany replied, pulling them in briefly and releasing them again.
"Cool!" Willow said.
"What about Erica?" Rose asked.
"She's just immune to magic." Jill said.
Charlotte gaped, "Do you... have any idea... what a big deal it is to be immune to magic?!"
Sarah looked confused, "What's the big deal?"
"What's the big deal?! In the old days when magic was stronger people like Erica were used as weapons against powerful magic users! In fact, it would probably be a good idea to not tell anyone else about her immunity." Charlotte said.
Sarah looked shocked and nodded numbly. Tina noticed something odd going on with her and her friends, but she couldn't put her finger on what.
"So... does that mean Erica can't do magic?" Willow asked.
"I assume so." Sarah replied.
"Oh, man, that sucks!!" she said.
Sarah shrugged, "I don't think she feels like she's missing anything, really."
"Um, I wasn't totally honest about my abilities before." Jill said suddenly.
Charlotte frowned, "In what way?"
"Well, I'm also telepathic and telekinetic." she said.
"Whoa! You guys got all the good stuff!" Willow said in awe. Tina, Rose and Charlotte could only nod in agreement.
Charlotte shook off her surprise and asked, "How is it that you five have all suddenly shown such powerful magical abilities?"
"Sarah kind of started it all off. We all developed our abilities slowly after she started using hers." Jill said.
Charlotte frowned, then nodded, "I suppose that makes sense. Being aware that magic exists, and being in close proximity to active magic, could have both a psychological as well as a metaphysical effect."
"Huh?" Willow said.
"Most people don't believe in magic until confronted with irrefutable evidence." Charlotte explained. "Once faced with that evidence, any dormant magical ability they might have would slowly awaken now that their disbelief was no longer suppressing it. Also, being in the presence of active magic, especially if it's used on you, could have a synergistic effect." At Willow's baffled look she said, "Basically you'd get a jump start to your magical abilities."
"Oh, okay. So why am I so bad at it, though?" she asked.
"You're not bad at it!" Tina protested.
"Yeah I am! I've learned a lot from Rose and her aunt, as well as from you. But I still have to work really hard to get even the simplest spell to work." Willow said.
"Maybe you're just trying too hard to use magic the same way everyone else you know does?" Jill said.
"What other way is there?" Willow asked in confusion.
Charlotte looked thoughtful as Willow turned to her, "There is sense in what she says. After all, look at Tina. She's very good at ritual magic, but she has also picked up glyphs remarkably well. I doubt anyone else I know could have cast that spell that she did without killing themselves. If at all. Perhaps Willow has yet another approach to magic that we are either not recognizing or just aren't familiar with. There is a lot of information that has been lost over time. Perhaps you should talk to Trent. His library might have something in it that could help."
"Really?!" Willow said hopefully.
"I can't promise anything, but it's possible. You'll need to be at the meeting tomorrow anyway, since you were involved in all of this, so you can ask him about it then." she replied.
"Okay, thanks!" Willow said happily.
"Who else is going to be at this meeting?" Tiffany asked.
"There will be Trent, whom I just mentioned. He's a sort of magical historian. He doesn't practice magic, but he knows as much about it as anybody. Possibly more. Beatrice, who is the seer who had the vision about Nathaniel, Willow and Sarah. Clarice, who is a healer and priest. You should probably be careful around her, Sarah. She has some very strong, and often very old fashioned, opinions." Charlotte said.
"Great." Sarah grumbled.
"She's not a bad person, but she can be difficult. Also at the meeting will be Rose's aunt, Kerry. She's the leader of the local coven, and a skilled practitioner in her own right. Esme will also be there. She's the eldest of us, and self taught. She's quite remarkable that way. Then there's Trent's daughter, Stephanie. She usually comes with her father. She has an extraordinarily high opinion of him, and herself. But she's a teenager, so don't hold that against her. She is also an unusual person like the five of you, in that she can augment her physical abilities with magic." Charlotte said.
"So she's super strong?" Mike asked.
Charlotte shrugged, "I don't know the extent of her abilities. But she can definitely make herself stronger, faster and tougher when she wants to. The only other person who might be there is Rose. She sometimes comes to the meetings with her aunt, since she's being groomed to take her place when Kerry retires, though that's a long way off yet."
"I would like to be there, but I need to get my stuff packed for school." Rose said, glancing apologetically at Willow.
"Oh yeah, that's right. You're leaving." Willow said sadly.
"I'm going out of state for school." Rose explained to Sarah and the others, though this was the first Tina had heard about it, too. "Classes start in a couple of weeks so I need to get packed and moved out there."
"You won't be alone when she leaves, you know." Tina said, placing her hand on Willow's shoulder, wishing she could cheer her up. It was odd to see Willow looking so down, though now that she thought about it she'd calmed considerably since learning that Nathaniel was taken care of. Still, she was more subdued than she thought was usual.
Willow smiled sadly, "Thanks Tina."
"I suppose these others are going to want to know about us and our abilities?" Sarah said.
Charlotte nodded, "I'm quite sure. You will be the main focus, because of Beatrice's vision, but they will want to know about all of you. I could try to leave you out, but it could be difficult. Beatrice is a seer, after all. She tends to have insights into things you might not want known."
"Then when we tell them about Erica we can just tell them she heals rapidly, since you thought the immunity was something we should keep to ourselves." Sarah said.
Charlotte looked confused, "You mean to tell me that Erica is immune to magic, but she also heals rapidly?! How is that possible?"
Mike shrugged, "I don't know exactly how it works, but it saved her life when that agent shot her."
Charlotte blinked in surprise while Rose, Tina and Willow all gasped, "Shot her?!"
"One of the agents working for Marvin Garner was a little out of control and accidentally shot Erica. Marvin said he is dealing with him, though." Jill said.
"And you trust him?!" Rose exclaimed.
"Telepath." Jill reminded her, tapping the side of her head.
"Oh, yeah. I guess you would know." she said, though she still looked doubtful.
"You haven't been, you know, reading our minds, have you?" Tina asked weakly.
Jill shook her head, "No, I try to stay out of people's heads when I can. At first I was picking up everything, but I've gotten a lot better control since then."
"That's good, but perhaps we should stick with the empathy at the meeting. I doubt anybody but Clarice would have a problem with your abilities, but she probably would." Charlotte said thoughtfully.
"She's starting to sound like a real pain." Mike said.
---
To Be Continued…
---
---
If you liked this post, you can leave a comment and/or a kudo!
Click the
Good Story!
button above to leave the author a kudo:
And please, remember to comment, too! Thanks.
This story is 1505 words long.