Printer-friendly version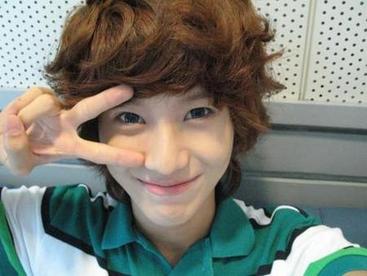 Kit and Kin


poetheather


Takeshi Saito was a quiet student who kept his head down in Ravenscrest High School trying to get along. But strange things happen in this small town and and the spotlight finds those who would rather hide. So Takeshi finds himself pulled from his happy geek corner to somewhere else, somewhere he is not sure of. Just another day in Ravenscrest.
Five
January 19
After a very tasty but traditional lunch, it was time for the big event. Presents and the party with the kids were scheduled after this as more of a reward for putting up with the old people's traditions to come. He had fun, and got a lot of nice things, some things that he had even wanted, which was even nice. It was nice to hang out with the cousins he did not see all that often. They had a lot of fun and it was great but all things come to an end. Takeshi sighed and hugged his moms as he had to go and get ready for the ritual with the adults.
There was a shrine at the back of the property that only the adults were allowed to go to and all the kids were looking forward to their sixteenth birthday when they would be able to have their own ritual and get to enter the shrine for the first time. He had been looking forward to this for a while now and his heart was racing. This was really the first sign of him becoming an adult.
Takeshi was lead off into another section of the house that was closer to the shrine. He was really
nervous and not quite sure what to do, as he had just seen Shinto rituals before, not been in them, and was at a bit of a loss over what to do. This was a huge mystery and all the kids had theories about what happened in there and no one had let on what had occurred, so clearly it was a big deal.
One of his great grandmother's assistants, who also served as a miko and was dressed in the traditional robes at the moment, came along to help him. She smiled and directed him to the bathroom. "Saito-sama, you will want to get clean first. Then, if you will, please put on the fundoshi. The yukata goes on lightly over that. Once you are properly attired, I will guide you to the shrine."
The girl withdrew from the well-appointed bathroom, leaving him standing in the room a bit confused and unsure what to do at the moment. He knew he had to be purified before any ritual so was that what he was supposed to be doing? The girl had said shower so maybe he should start there?
The hot water felt good and as he relaxed a little, he realized he had been a lot tenser than he had thought he was about everything. Apparently between trying not to think of Dana, trying not to stress over the ceremony and all of that made him stress and tense up. He sighed and lowered his head against the tile, letting his shoulders drop.
Dana… he had majorly screwed that whole thing up and there was nothing he could do to fix it. Sure that poem said what he wanted to say to her but he had never planned on having it read aloud to her in class. This wasn't some sort of teen romance movie where having a romantic poem read would reveal the heart and change everything. His moms had told him that this ceremony was important, that it changed your life in a major way but honestly, just how much could change? Would it change enough to dig him out of this disaster?
No, he had screwed up his life all on his own when he had lost focus and allowed his notebook to be taken. That inattention cost him everything. And that was not even counting the rumor going around that Dana had been in a relationship with a girl, if you could believe that. There had been no signs of that as far as he had noticed, just this new rumor that everyone was hearing. Takeshi didn't know what to believe anymore. All he knew was what his heart was telling him and that said he was just lost completely to love.
He shook his head to clear it, water flinging everywhere. This train of thought really was not helping anything. He needed to relax and focus, to get into a proper headspace for the ceremony and not dwell on his heartbreak. That had always been made clear. One did not go into ritual with a cloudy head or bad things could happen. Well, unless he got his act together bad things would certainly happen when he walked into the family shrine where all the adults were gathering. He needed to stop acting like a child and start acting like the adult he was about to become.
Once clean he dressed in the white robes prepared for him. First went on a fundoshi, as regular underwear was forbidden under ritual robes as it supposedly blocked the flow of energy. Then he put on the yukata, lightly belted, as he knew that he would need to remove it. Given what he knew was going to happen before he entered the shrine he wished for two things: one, to have a heavier robe and two, to have been born in the spring or summer.
The miko who was waiting for him outside the room, led him from the house and into the garden. It was beautiful, with the snow hanging on various bushes and trees, lightly outlining the gravel path that had been cleared of snow. She led him down this path, toward the shrine, through some of the thicker foliage of the garden. It was fricking cold outside and the lightweight, mostly indoor robe did little to help him deal with the weather. Thankfully the heavier plants blocked the wind and kept the cold from biting into him too painfully. Takeshi had to use various kuji no in hand positions and mantras to remain somewhat warm as they walked through the snow filled garden. Just before another, smaller tori-i there rested a bucket of lightly steaming water. The miko gestured to the bucket and then held her arms out.
With a sigh at what was inevitable, Takeshi took off the yukata and handed it to the girl. Kneeling into seiza in the snow, Takeshi grasped the bucket and took a deep breath before upending it on himself.
The cold water was a shock, hitting his body like a thousand tiny needles piercing his flesh like daggers. It took all his focus to control his exhalation and not start gasping for air like a fish on dry land. With great single-mindedness, he slowly set the bucket back down in the same spot it had been resting, his muscles complaining the whole time, fighting against cramping, and stood. The miko bowed to him and handed him back the yukata. The slight warmth the silk provided was greatly welcome.
Crossing under the tori-i and into the shrine area proper was a very strange sensation, as it felt a bit like moving through oil or electricity. It wasn't just the cold, this was something else and Takeshi was not sure what it was that he was feeling. He glanced quizzically behind him at the tori-i and then shrugged. It was too cold right now to stand out here and ponder this stuff. Maybe later he could try and figure this stuff out. Right now he really wanted to get inside where it was warm and not freeze to death in the snow. There were priorities after all.
Takeshi walked up the worn wooden steps of the shrine and sat seiza at the sliding door, knocking softly. The door was slid open, and warmth spilled out. He bowed to the door warden and then entered the room, the door shutting behind him. The room was filled with the adults of the family and they were all wearing Shinto robes, looking at him carefully. It was a bit unnerving.
He bowed to them all and moved deeper into the room and closer to the fire in the center, feeling the heat start to steam his wet skin. It felt really good and he closed his eyes briefly to soak up the heat that pushed away the cold that had smashed into him with the purifying water. One of his uncles came up and took his Yukata and he then stood there, exposed in the fundoshi in front of everyone. With an awkward shift he tried to balance himself a bit better but he was not sure what to do. Had everyone gone through this?
His Sousobo walked up to his, stood there before him calmly, holding a wand with strips of folded paper tied to it, looking like lightning bolts. Her voice held a tone he had never heard before and it commanded instant respect and obedience. "Takeshi, Child of Amane Saito and Grace McCormick,…"
Takeshi cut his eyes over to his mom who was standing by kasa. She was related to the Vice Principal? Why hadn't she said anything about that before? And was that why they hated each other? There had to be some sort of story there. This he had to hear.
"…you are now sixteen years of age. This is an important time for both our families, both our lineages, as it is a time when you come into your family heritage and obtain your family gifts."
Wait, what? Heritage? Gifts? What was going on? This wasn't making any sense and Takeshi was furrowing his brows in confusion.
"It is doubly blessed by the inclusion of McCormick blood and their special traits. While we have little idea of just how those traits will manifest we are sure that they will not cause you undue… difficulty. This is the time when you become a Saito adult and take up our Sacred Charge. Are you prepared?"
Takeshi looked over at his mothers, who appeared a bit worried now for his safety. Undue difficulty? What the hell was going on and what did all this mean to him? He nodded in answer to his Sousobo's question as words were failing him at the moment. What the hell?
The old woman then stomped on the ground suddenly, staring at him and he found that he could not move, that even breathing was a bit difficult, as his chest was tight. The family began chanting, some sort of repetitive something that was half Japanese and half yips, barks and growls. The scary thing was that it worked and sounded somewhat like language. His mind tried to follow it but it kept sliding off the words, like there was nothing there for him to grab onto, to make sense out of. His eyes widened into panic as he realized that something truly freaky was going on and this ritual was nothing what any of the kids had thought it would be.
Sousobo began to dance, slowly at first, moving the wand in a specific pattern that seemed to mesmerize him, catching his eyes. He could not look away from her, from the strips of paper, from the motion in front of him. She began to chant as well, different words but in that same strange language as the others. It made his ears itch and he kind of wanted to scratch his brain. What was happening? Had his whole family gone insane?
The words of the chanting pressed and rubbed against him. He felt like his skin was getting hotter, warming up from underneath, as if the heat from the fire was actually something cooling him from the outside. And clearly there was something wrong with his eyes because his Sousobo's form was beginning to waver before him as well as her dancing picked up speed and her hair picked up a strange reddish tint. Was she even getting a bit taller? The words seemed to be itching his skin and he was fighting against the force holding him, trying to claw his own skin off. A scream was trying to bubble its way out of his throat.
His great grandmother changed even more, her face elongating, becoming more muzzle like, more feral, and it began to freak him out even more. What the hell? Was he tripping? He began to struggle even more against the bonds holding him but there was no give, he was being held fast which only fueled his growing panic. There was no way he could scream either as his mouth was not responding to his desperate urges. It felt like tongues of fire were dancing inside his body, eating away at his flesh and he wanted to yip and howl with the pain. The intensity of the sensations grew more and more intense until with an internal scream, he whited out.
Slowly, he realized he could move again, but things felt very different, different in a way that eluded his ability to define because these were sensations that were so unusual. He knew that he had never had these particular feelings before in his life and that disturbed him. His nose wiggled at the new scents it was taking in, so many and so varied that it was hard to categorize them. But it wasn't just that… there were things about his body that just felt… off. What the hell had happened to him?
"Is he okay?" asked his kasa, her voice heavy with concern.
"Uhm… Amane, does his body look right to you?" asked his mother, confusion clear in her words.
Was there something wrong with his body? It certainly did not feel the same as before but it still felt like his body for the most part, so why was his mom so concerned. There was a moment pause as he opened his eyes and looked up at his mothers, who were in very sharp detail. Why were they so tall? When did he get so short?
"Look closer girls. I do not think that it is his body any longer." commented his Sousobo calmly.
His mothers' eyes shifted and focused and he turned his head and looked between his bent, red fur covered legs. He cocked his head in confusion at what he was seeing or rather not seeing. His mind tried to process this new bit of data but it kept failing as other things kept interrupting the processing. There was a loud thump as his mothers fainted, collapsing right next to him and all Takeshi could think as he looked at where his penis should be was, "Hunh… I'm a fox."
---
If you liked this post, you can leave a comment and/or a kudo!
Click the
Good Story!
button above to leave the author a kudo:
And please, remember to comment, too! Thanks.
This story is 2496 words long.