Printer-friendly version
Jihad

4.7 Saudi Arabia

by Red MacDonald

Copyright© 2013 Red MacDonald

All Rights Reserved.
The Faithful, North African and Middle Eastern Islamic nations, are plotting to seize the oil resources of the Middle East. By controlling the earth's oil and its major trade routes, they plan to bring the world to its knees. Then, when the entire world is kneeling, the Faithful of Allah will read to them from the Koran, preaching the message of Islam, the True Faith. The Faithful will stop at nothing to achieve their goal. But how far will they go? And how many lives will it cost?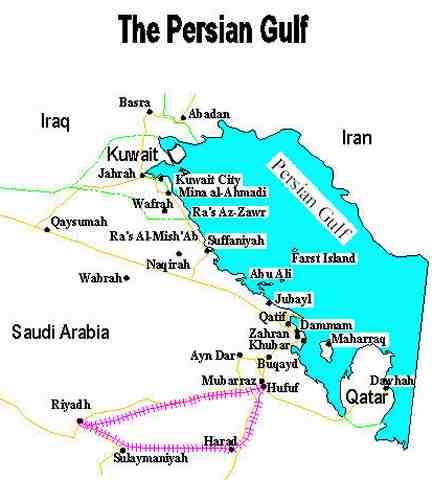 4 Victory and Defeat


4.7 Saudi Arabia

* * * * *
4.7.1 Awards
Ten young men, in spotless dress uniforms, stood rigidly at attention. The Chief of Staff of the Royal Saudi Armed Forces, General Mahumaddi el Sayd a-Fayd, and the American Central Theater Commander stood before them. The Chief of Staff walked to the end of the line.
"For bravery in the finest tradition of the Royal Saudi Army, I present you with the Silver Crescent." He stepped forward and pinned the medal for valor on the private's tunic. He stepped back, and saluted. The young private, almost overcome with the awe of meeting the general, returned the salute. The Chief moved on to the next man.
The American following behind approached the first private. He saluted, and the dumb-founded private returned it. Then, the American seized the private's hand and shook it warmly, "Congratulations. You are a credit to all of your people, your country and your King."
Nine times the little ceremony was repeated, and the kingdom had nine new heroes. The Chief of Staff dismissed the first nine, leaving only one young lieutenant standing alone. "Lieutenant, you have been found guilty of disobeying a direct order by a superior officer and insubordination. This will appear on your service record. The following will also appear:
"For valor and bravery above and beyond the call of duty.
"Whereas, Lt. Hamal el Sayd a-Fayd, 1st Troop, 1st Company, 1st Battalion, 1st Regiment, 1st Armored Brigade of the Royal Saudi Army, while under heavy enemy fire and without communications with higher authority, did gather and protect large numbers of retreating Saudi troops, preventing, by his actions, a breakdown of authority and control.
"Whereas, Lt. Hamal el-Sayd a-Fayd did repeatedly risk his life to defend this retreating column on at least two occasions, including an attack consisting of his own tank and two other armored vehicles under his command, upon an enemy division, said attack throwing the enemy into retreat and saving the column under his protection, and including an attack by these same units under his command engaging at least five enemy divisions and, once again, achieving the escape of the aforementioned column.
"Whereas by these and other actions, Lieutenant Hamal el-Sayd a-Fayd did save from certain death over nine hundred of His Majesty's troops and very much equipment, Lieutenant Hamal el Sayd a-Fayd is awarded The King's Medal for conspicuous bravery in battle."
Both the Chief of Staff and the American general took three steps backward and seemed to be awaiting something. Quietly, almost hesitatingly, the two old men appeared and walked slowly toward the young lieutenant. Both senior generals snapped to attention, and saluted. Seeing their actions, Hamal did the same. The two old men waved their hands signifying their acceptance of the honor.
The older man approached the lieutenant, and with a sweet smile, stepped close to him to pin the medal for conspicuous gallantry on the Hamal's tunic. He seized the boy in his wizened, but still strong hands, and kissed each cheek. Then, the two old men departed just as quietly as they had arrived.
The Saudi Chief continued, "By order of the Chief of Staff, Lieutenant Hamal el Sayd a-Fayd is hereby promoted to the rank of captain with the pay and privileges accorded to that rank, effective immediately." Once again, both generals approached, one at each shoulder. Moments later, each of them had affixed the silver "Railroad Tracks" of a captain's rank on his lapels. Both stepped back and saluted.
When the new captain had returned it, General a-Fayd strode up to his son, seizing him in a bone-crushing bear hug. Kissing him on both checks, he announced, "I am so proud of you, my son."

* * * * *
4.7.2 Transportation
"I have found a man who is willing to help you," Jada whispered. "His trucks are old, but they run."
Rahil's heart leapt. It was the first good news she'd had since Uncle Ma'sum had told them to depart. "How big are they? What does he want in return?"
"I can not be sure. Your father will have to talk with him." She slipped a piece of paper into Rahil's hand. "Here is his address. Do not tell him from whom you received this. It could go badly for me if Taban found out."
"What? Why" Rahil asked.
"My husband uses this man to travel for him. He does things for my husband, of which I should not know. Be careful of him. He is dangerous!"

* * * * *
4.7.3. Agreement
Ahmed sat on the rug, facing the man who could save them ...if he was willing. He didn't like the look of the trucker. He was slovenly and unkempt. His nose was badly bent, as though it had been broken but never properly set. A scar ran from the man's forehead around the corner of his left eye and down his cheek. It was very old, almost blending into the man's sunburned face. He spoke coarsely, and gave the appearance of being untrustworthy.
"So, you want me to transport something? Is that why you are here?" the trucker snarled.
"Yes. I manage a shop for my uncle. He has told me to pack it up and move it to Qatar. I need to move my family, our belongings, and the goods from the shop to Qatar as quickly as possible."
"Hah!" the trucker laughed derisively. "You're getting out while the getting is good, is that it? Afraid there's going to be a war?"
"My uncle did not explain his reasoning to me. He only said that I should do this," Ahmed replied.
"And how much is your uncle going to pay me to do this?" the trucker asked, a glint of greed in his eye.
"My uncle has not discussed this with me. I would assume that, under the circumstances, I would offer you 1000 riyals."
"One thousand riyals? I wouldn't even start one of my trucks for that price. The cost of petrol alone is more than that to get you to Qatar. Perhaps, I might do it for 10,000 riyals."
"I am just a poor shop manager. From where would I obtain 10,000 riyals?"
"That's your problem. Ten thousand or nothing."
"Ah, it is a shame. There would have been much business we could have done...goods to be delivered, shipments to make, new equipment to be transported. It is a shame that I will have to look elsewhere. Whoever does transport my shop to Qatar will make a steady income over the years... more than enough to buy petrol. I thank you. Allah be with you."
"Wait! Are you extending a long term proposition? Are you saying that if I transport you and your business to Qatar that I will have all your uncle's business?"
"No, I did not say that. However, mine is the largest and most profitable shop of all of the ones my uncle owns. If you are providing transportation to my shop, then my uncle might be favorably impressed. If he were favorably impressed, he might contract with you for all his shops."
"And, how many is 'all'?"
"My uncle owns twelve shops in all the major cities of the Kingdom, from Mecca to Riyadh to Suffaniyah."
"And, you can guarantee me your uncle's business?"
"No, I can only introduce your to him and tell him of the fine service you have supplied to him. I only manage the shop. I do not own it."
The trucker's eyes stared at Ahmed for a moment, and then fell towards the floor. For the longest time, he sat without moving. Then, he looked up at Ahmed. "I will transport your shop and your goods to Qatar for 5000 riyals, and your word to Allah that I shall be the one and only person who you will trust to transport everything you buy or sell."
"I can not do that. My uncle decides from whom he buys and how it shall be transported to my shop. I, however, buy locally and ship locally. I can offer you this."
The trucker thought again for a few moments. "That plus the 5000 riyals, and I shall offer my services to you."
---
If you liked this post, you can leave a comment and/or a kudo!
Click the
Good Story!
button above to leave the author a kudo:
And please, remember to comment, too! Thanks.
This story is 1470 words long.