Printer-friendly version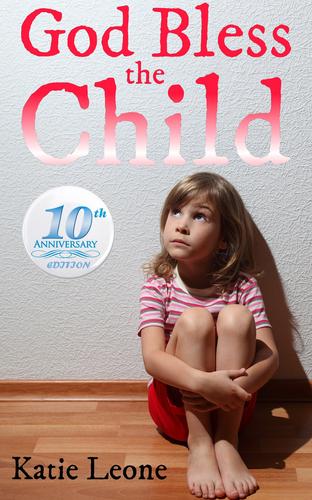 Chapter 9
After his meal, Chase drove to Southside Elementary School, a wide, open campus that would've passed for a high school except it had too many swings and two jungle gyms. This was the first time the officer pulled school duty, and he was a little nervous as he stared across a sea of munchkin faces. He didn't want his presentation to be a disaster, or to lose control of the class. Chase was never strict when it came to enforcing discipline to young children. His friend Skeeter's little boy was the only opportunity to practice and that child did whatever he wanted in Chase's presence.
His presentation to this group of first graders went better than he thought it would. The kids were respectful and paid close attention to his speech on keeping away from people they didn't know, no matter what they were promising. Chase grew more comfortable as he told them when it was okay to call 911 and when it wasn't. He even fielded questions on the matter so he could clear up some gray areas in the minds of the children.
Chase found himself consistently looking at the young faces, at the purity and innocence displayed in them. He wondered if any of them were being harmed. He wondered if he'd ever have to intervene in their lives under different circumstances, a more dire situation than a classroom lecture. The thought saddened him, but he knew it was the children for whom he performed his job the most, he couldn't fathom letting them down.
After the lecture, Chase showed the children some of the cool things Neesa could do. Neesa found hidden objects, stood perched on chairs, and did various tricks. Afterward, the kids came up two at a time to pet the large dog.
Neesa was in dog heaven. She was an animal who loved the attention of children. Some dogs, even trained police dogs, were uncomfortable around kids, but not Neesa. She was right at home.
Chase stayed until the final bell, and watched the kids as they got on buses or into family cars. He thought how one day, when he was more financially secure and settled down, he would enjoy a Chase junior running around. Chase figured he would make a great father, and so did many of the people who knew him.
After the school was clear, Chase radioed in to sign out for his shift. Rebecca told him to have a good night and maybe he could surprise his wife with flowers. "New wives love being surprised every now and then," were her exact words.
Chase took the divorcee's advice, bought a bouquet of daisies and went home. He surprised Melissa with the flowers while she was tending her backyard garden. He was rewarded for his act of romance with a hug and a passionate kiss, and they made love in the freshly tilled soil.



Chapter Ten
Through the thin walls, Jeremy could hear his mother returning from taking care of the checks. He hoped her arms would be filled with groceries, and not little pills and powder. Jeremy opened his bedroom door and crawled to the corner of the short hallway so he could get a better look. His mother didn't have any bags with her, only a joint hanging out of her mouth.
"What do you mean, you couldn't pick up dinner?" Curtis yelled.
"Sorry. I didn't know what you wanted," Sheila replied weakly.
"You should have guessed." Curtis pushed Sheila down. "I'm fucking hungry."
"Fuck You!" Sheila snapped. "Maybe you don't get to eat tonight. What money do you think you're going to use?"
"You think you're funny, bitch, don't you?" Curtis climbed on top of his wife, and started slapping her on the head and face. Sheila covered her face with her arms and deflected the blows as best she could. When Curtis felt his wife had enough, he gave her one last hard blow for good measure and stopped. He grabbed Sheila's purse from the floor and removed the money.
"Don't worry, bitch," Curtis mocked. "I know you keep some hidden for yourself. So I guess I won't have to worry about you going without. Besides, I'll bring you back some Chinese food or something."
With that, Curtis smiled. It was not a genuine I'm-happy-to-know -you smile, but one that said what he was thinking. It was an I-got-you smile. He then left.
Jeremy walked into the living room. His mother was slumped on the couch, still mumbling obscenities at the man she lived with as she returned the joint to her lips. Jeremy thought he should console her. It was a natural desire to ease his mother's pain. Like all children, no matter how harshly they're treated, Jeremy wanted to bring others joy.
"Hi, Momma," Jeremy said in a tiny voice as he inched towards his mother.
"What the fuck are you looking at?" Sheila barked back.
"Be happy, Momma." Jeremy placed his small hands on hers, hoping to convey his desire.
"Fuck you!" Sheila pulled her hand away. "If you didn't come into my life, I wouldn't be so miserable all the time."
"Sorry, Momma." Jeremy frowned, not knowing what he was apologizing for, perhaps he was apologizing for his own existence.
All he knew was that when people on television said they were sorry, everyone got happy around them, giving hugs and saying everything will be okay.
"I'll show you sorry." Sheila slapped the child across the face with the back of her hand. "I bet you're sorry now. You make me sick, get the fuck out of my face."
Jeremy stood motionless as the tears streamed down his face.
"So you want to cry? I'll give you something to cry about." Sheila put her joint's lit end onto her child's bare thigh.
"Oww!" Jeremy howled and tried to pull away, but his mother had hold of his hip with her free arm as she made sure the joint was snuffed out. "I bet you're sorry now," she said as she released the child.
Jeremy ran off to his room. Even after such treatment, he didn't slam the bedroom door, or say a word in protest. Jeremy didn't want to make the situation worse by giving his mother another reason to inflict pain.
Sheila laughed to herself while watching the child run away as fast as his little legs could carry him. "That's what you get for ruining our life," she yelled.
With her husband out spending her money and her child crying in his room, Sheila reached into her purse, pulled out a crack pipe and began to release herself from her wretched existence. Drugs were her only escape from this world. Her escape from the man she loved so much that despite his treatment, she couldn't leave him. Her escape from the knowledge that another life depended on her for care and love, a love that was never there and never would be. The drugs were her only friends that didn't bring her pain and anguish simply from knowing of their existence.
Sheila did love the man she hoped would one day be her husband, but at the same time he had brought her nothing but pain and agony since the mistake came along. The child she was supposed to love unconditionally, she despised. She had wanted to abort the pregnancy early, but her Catholic upbringing wouldn't let her commit such treachery, no matter how fallen away from her faith she'd become.
For now, neither husband nor child existed, nor the hovel which they lived. The whole world blanked out for her, nothing existed but her own little bubble. Her eyes glazed over and though she was present in body, her mind and spirit were elsewhere.
After an hour, Jeremy peeked out of his room and noticed the look on his mother's face. He knew from that look that no matter what he did, she wouldn't know he was around. Many times his mother had that look on her face when Jeremy was hungry and no matter how hard he tried to get her to acknowledge him, it was pointless. But, there were benefits to his mother acting this way; she wouldn't inflict pain. Also, it allowed him to get to his most secret of hiding places.
Jeremy crawled to the foot of the couch. Even though he was inches away from his mother, she didn't turn her head to acknowledge his presence. The child lifted the long, coarse cloth skirt that hid inch thick dust from the rest of the world. Jeremy lay down on his stomach and crawled under the couch, trying not to cough as he breathed in the dirt. Finding the long tear in the material of the couch's underbelly, the toddler wiggled his way through. From there he crawled into the inside of the couch's back and, finally, he could remain hidden from the world. He would go to his secret place many times when he needed to get away from his family; he'd never been discovered. If his father asked where he was, his mother would reply, "He'll turn up sooner or later."
There were times when Jeremy would spend an entire day and night in there. Even if his parents searched high and low for him, which was a rare occurrence, they never thought to look inside the couch. In this place, Jeremy was in a different world, like his mother, except his wasn't drug induced. This was his own special dream world. He hid his few remaining toys in there with him: a plastic doll that had no clothing, a toy car that had bent wheels from when his father stepped on it, and a yo-yo that Jeremy didn't know how to use even though he had fun rolling it against the back of the couch. If his mom was in her drugged heaven, he could be in his own little version.
He imagined the hiding space was a space capsule, one that would carry him off to a faraway planet, like in a cartoon, a planet where everyone was happy and nice and no child was hit or mistreated. Jeremy didn't think such a place existed on Earth, at least not for him.
Another hour passed before Jeremy heard the sound of a muffler backfiring in the driveway. The child scurried from his hiding spot. He made his way out of the rip and crawled under the end table and finally to the visible world.
Curtis came through the door with a loud crash, the smell of Chinese food filled the living room. "Honey, I got food," he said in a loud voice.
"Oh great," Sheila said nonchalantly, not yet out of her haze.
Curtis went into the kitchen to grab a few dishes so he could serve food to everyone.
"Oh boy. China food, I'm really hungry." Jeremy couldn't contain the happiness of getting another meal, but knew not to look eager.
"Sheila, what happened to the plates?" Curtis asked.
"The mistake broke them this morning when he was trying to make himself cereal. Without even asking for help, mind you. I was on my hands and knees for hours picking up broken pieces."
"Did he?" Curtis then turned his attention to the child.
"He certainly did," Sheila said still half dazed.
"You broke our plates?" Curtis asked as he got down on one knee.
"No Dada, no break," Jeremy pleaded
Curtis slapped the child so hard that Jeremy flew two feet backwards and hit his head against the wall before falling to the floor. "Don't lie to me you little bastard. I'll teach you."
Curtis lifted the small child to his feet by the boy's long hair and dragged him into the living room. He sat down and pulled the child over his knee.
"Want to break my shit, do you?" Curtis told Jeremy instead of asking.
"No, Dada, no." Jeremy pleaded once again.
"You're going to remember that after I'm done with you," Curtis said as he undid his belt buckle. In one smooth motion, Curtis removed the thick leather belt from his pants, making a sickening slithering sound as he did, and made it into a loop. Jeremy placed his hands over his head, knowing if he covered anywhere else, he would get worse.
"This'll teach you," Curtis said as he repeatedly swung the belt against the child's bare backside. The popping sound of leather hitting flesh echoed off the walls and was music to his ears. After Curtis thought the child was sufficiently beaten on his backside, he gave a few solid whacks on the child's back and legs.
"Get to bed! Break my shit and you don't eat my food."
Jeremy dropped to the floor and Curtis gave a swift kick so the child would get on his way quicker. Jeremy ran as fast as he could. Once in his room, he dove on to his mat and lay on his stomach.
"Hi, Pipsy," Jeremy said through his tears, pretending the toy dog was licking his face to cheer him up.
"Tank you Pipsy. It be okay. Dada mad 'cause Momma broke the dishes. He didn't mean it, he was just mad, that's all."
Jeremy jiggled the dog and kept pretending he was receiving kissing from the plastic bottle pet. "I love you too, Pipsy," Jeremy said as he gave the dog a kiss on the side of its head. "You're my bestest friend."
Jeremy hugged his best friend as tightly as he could without making the bottle give way. He tried to pull the towel over him so he could go to sleep and escape this world, but when he did, the sting of the beating returned. Jeremy threw the towel away and rocked his pet on the bare mat. After a few minutes passed, Jeremy sung his pet a lullaby. He knew the words, but didn't remember anyone singing one to him. In his small mousy, tear-choked voice, Jeremy sang a new rendition of "rock-a-bye doggy" over and over. Each time through his voice got softer and the words came out slower, until finally the small, half-starved, fully beaten child was still and fell asleep.
---
Author's note: Since chapter nine was so short, I decided to add chapter 10 as a bonus. After reading chapter 10 I realize I'm a real bitch. Thanks for sticking with the story, things do get better.
This book is available for purchase on Amazon
For the US click God Bless the Child
For the UK click here
It is also available for the Nook, at smashwords and the Kobo.
---
If you liked this post, you can leave a comment and/or a kudo!
Click the
Good Story!
button above to leave the author a kudo:
And please, remember to comment, too! Thanks.
This story is 2463 words long.