Printer-friendly version



Carla's Journey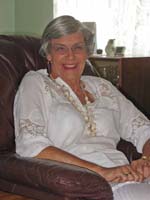 by Roo
Part Three - Chapter Six
Some new friends
Editing by Bronwen
Previously:
Quilpie airport came into sight and it was twelve noon by the time I taxied to the spot in front of our hanger. Ricky , Mum and Dad were there to greet us but the best surprise for Jamie was her grandparents were there as well. She couldn't get out of her seat quick enough to greet them. "Grandpa, Nana" she squealed and almost fell out of the plane. Terry and Grace held their arms open and Jamie rushed straight into Terry's arms and said, "Grandpa I'm a real girl now" with that Grace came into the hug as well and replied, "Sweetheart you were born a girl with a medical problem and that is all, you are a very pretty little girl."
"Did you see where I was sitting?" asked Jamie.
"We sure did honey and you will make a good pilot soon enough"
We all piled into two cars and went to our respective homes to sort out what had to happen for the rest of the week and relieve the people hwo looked after the veterinary clinic.
*************************************************

Wednesday morning 18/2/74
Ricky was spooning me and we were just enjoying the closeness. It was five am and the twins were still asleep so one thing led to another and, well do I have to spell it out? I am still so in love with Ricky that we seem to melt into one being when we make love, and that's enough information don't you think?!! The twins slept on which was a surprise but I guess all the traveling had tired them out so both Ricky and I quickly went to the bathroom and showered together.
Later, everything went back to routine; Mum and Dad looked after the twins, Ricky had a charter flight to Cairns and I went to sort out the clinic with Sandy who was already there talking to Chrissie and Amy. Amy is our new receptionist that I have mentioned before and I am well pleased with how she is shaping up, not only doing office work but also helping in the surgery with our animal patients.
Jamie was not going back to school for another week so there would be no pressure on her recovering from her operation. Doctor Ryan was still looking after our family and had taken a keen interest in Jamie. He was getting around a bit slower those days but was still our choice and was probably more of a friend than just our doctor. He wanted to see Jamie that day, so Mum had left the twins with Dad and was taking Jamie to see him. No doubt Mum would look after her for the rest of the week. Sandy went to the school to get some school work for her to do while she was at home. Jamie is a very intelligent girl and is a straight A student so would have no trouble catching up when she went back to school in a weeks time.
There were no problems at any of the out-lying properties with animals, so it seemed it was going to be an easy day.
Sandy said "Carla I will look after any patients today if you want to sort things out at home."
I replied, "Yes Sandy I might just do that, thanks. If it gets busy just give me a call and I'll come straight in."
When I got home Rita and Jenny were there to see the twins, and Jamie when she came back from seeing the doctor. Jenny's little boy Josh was at the crawling stage so the twins were sort of looking after him on the floor in the lounge. They still thought he was a dolly that could move around.
I asked Rita how she was getting on because her morning sickness was giving her quite a bit of trouble.
"Carla," she said, "How come you got away without any real morning sickness when you had Donna and Jean?"
I replied, "I think Big Jean might have had something to do with that."
Jenny chipped in and said, "Rita, it won't last too long and you will settle down in a few weeks. Stop going to work at the restaurant, let Peter look after that."
Another hour and Mum and Jamie arrived home and that was to be the end of the twins playing with their little cousin, but Jamie was just as interested in playing with little Josh, and the twins did as Jamie told them. It's just amazing how she can do that without the girls objecting.
Mum pulled into the post-office on her way home and collected the mail from our mailbox and said, "Carla there is a letter from the states there for you."
I replied, "Oh I know what that is, it will be a letter from a John Hansen. He is the one I was telling you about that I met at the veterinary science conference centre in Sydney a couple of months ago."
Jenny said, "Is he the one with a tg daughter?"
I replied, "The very same. I also met his daughter Jennifer, she is a really pretty twelve year old and you would not pick her as being a transgendered girl."
Rita asked,"So what is the letter about?"
"Well let me open it and we'll see won't we."
I had a fair idea what was in the letter so I just put it on the table. Three people said, "CARLA!!!!"
"Ok, Ok I'll open it."
By this time Jamie was interested in what the letter contained. I opened the envelope and started to read the letter out loud. It wasn't quite what I was expecting, and it said --
'Dear Mrs Smith,
If you can remember we met at the veterinary conference in Sydney and you also met my daughter Jennifer. The reason I am writing you this letter is that my wife passed away two weeks ago and Jennifer is taking it really hard so I have decided to come to Australia to get away for a while and I was wondering if we could visit you in Quilpie?
Yours sincerely,
John Hansen.
There were contact phone numbers in the letter so it would be relatively easy to contact him and have a talk to find out what he wanted to do. He also had his own veterinary clinic near Fort Brack in California, so he would not be short of money.
Jamie was the first to comment and said, "Aunty Carla, did you say Jennifer is like me?
"No sweetheart, she in trangendered whereas you were intersexed and are now a normal functional girl. Jennifer will never be able to have babies."
"That's sad, I hope I will meet her," replied Jamie.
Rita said, "Sweetheart if I know your Aunty Carla, Jennifer and her Dad will be staying right here."
"Ohhh I can't wait," said an excited Jamie.
Later Dad went over to Ricky's Dad's place to go fishing in the Balloo to get away from all the female chatter. I decide to phone John Hansen after looking up the time deference between our countries and deciding to give it a go. Once I got through the telephone exchange to be connected to international calls, (1974 was not like today and you couldn't just dial anywhere in the world) I dialed the number and waited. It was six thirty pm in the States so he should be home by then, after about eight rings, Jennifer answered with her broad Yankee accent, "Hello the Hansen's residence Jenny speaking."
"Hello Jenny, it's Carla Smith calling from Australia, how are you?"
"Wow Mrs Smith I didn't expect to get a call from down-under."
"Jenny, please call me Carla, and is your Dad home?"
"Yes but he is just in the shower."
"Ok Jenny, I'm sorry to hear about your mother passing it must be difficult for you."
"Mummy had been sick for a long while so it was expected"
I then said, "Jenny how would you like to spend some time with me and my family for a while?"
I talked to Jenny for a bit more and then her Dad came on the phone and said, "Hello Mrs Smith I didn't expect to get a call from you so soon."
I replied, "John, please call me Carla. I thought it might be good for Jennifer to get away as soon as possible, and we would be pleased to have yourself and Jennifer stay as long as you like."
It was decide that John and his daughter would get a flight on Saturday our time which would still be Friday over there as you gain a day going from one side of the planet to the other. It would be a direct flight to Brisbane and I would fly down and pick them up. I would use the chopper to make it more interesting for Jennifer. It would be a slower trip but I'd be able to fly over some of the more interesting terrain and a lot lower. Besides I needed to get some hours up in the chopper to keep my license up to date.
Once the call ended there were questions all round, so I had to fill everyone in on Jenny and her now widowed Dad. The main thing Jamie wanted to know was about Jenny being transgendered and how long wouldshe stay and could she stay at her house too?
I said, "Sweetheart slow down! We will have to ask your Mummy about that, but I'm sure you'll be seeing her quite a bit just because you have a pool in your back yard." After that Jamie took Donna and Jean out in the yard to play in the large sand pit that was specially built for them by Uncle Tony.
When Ricky came home I informed him what I was doing and he said, "Carla honey I'll come down with you, and that way the twins can come too, and you know how much they like getting a ride in the chopper."
I replied, "My husband the jelly bean!" and kissed him.
He replied, "Keep that up and we might have to have an early night." All I whispered in his ear was, "Darling I can't wait."
I thought, "I hope the twins go to sleep without any trouble." As I was thinking that, Jean was in my mind and said, "As good as done sister dear." Ricky heard that as well and just winked at me with that cheeky grin of his. Anyway that's enough of that.
Sandy dropped in on her way home to fill me in on what her day was like at the surgery and also to pick up her excited daughter who said, "Mummy we're going to have an American staying with us and she is a trans girl"
"Oh!" said Sandy who hadn't been told as yet, so I quickly intervened before a dancing Jamie could tell it all back the front.
I said, "Sandy, the girl and her father are going to stay with us for a while to help Jennifer get over her mothers passing."
Jamie with a sing song voice said, "Mummy can she stay at our place too?"
"Slow down sweetheart, we'll have to see if it's going to be ok with her Daddy wont we?"
"Yes, Mummy."
Jamie said bye to the twins for the day and went home with Sandy, but will spend her time with Mum and Dad through the days till she goes back to school when she gets the 'all clear' from Doctor Ryan.
After the evening meal we put the girls to bed before reading them a story and Jean said in Ricky's and my mind, "Ok you two I will make sure the little ones stay asleep so off you go." We didn't need any prompting.!!!
The next two days went by doing all the normal things that life demands of us, On Friday morning I phoned John Hansen again and told him we would meet them when they arrived at the international airport, and take them back to our unit at West End.
Both Ricky and myself decide to fly down and stay at West End and that it would make everything much more relaxed to let the travellers have a rest before getting straight into another flight the same day. Also Sandy said that if we wanted to take Jamie with us she would not object and that way she would be able to look after the clinic, not that there is a lot that happens there on the weekend.
About lunch time we finally got going and were on our way to Brisbane in the helicopter and it was funny but the twins always seem to stay alert whenever they ride in the chopper. Jamie was the same. I suppose it might be that it is a bit of a novelty flying in a craft that has no wings. We also flew lower and slower so the kids could see more of what was on the ground. Jamie was fascinated by the cattle in amongst the the trees and said they all looked like toy animals from the sky.
It is always good to see Archerfield come into sight and see our own hanger with the Croft name on the roof. Our staff are all very professional and by the time we are sitting on the ground in front of the hanger the guys were ready to pull the chopper under cover and prepare it for a return flight.
We got into our four wheel drive and made our way to the unit. The traffic never seems to change and it feels like peak hour traffic at any time of the day, but than city folk probably are used to that and just accept it as a fact of life in the city.
21/2/74
It was Saturday and the flight was due in at eleven am, so off to the main Brisbane airport to pick up our American friends.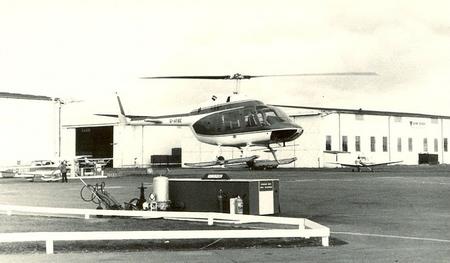 1974 Bell Ranger helicopter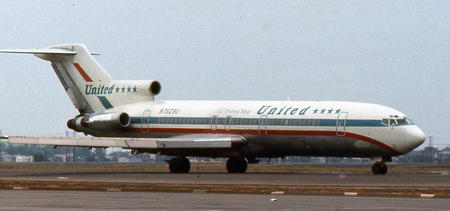 1974 Tri-star

Next time: Our American friends arrive.
Please leave a comment.
---
If you liked this post, you can leave a comment and/or a kudo!
Click the
Good Story!
button above to leave the author a kudo:
And please, remember to comment, too! Thanks.
This story is 2393 words long.