go away, come back another day - preferably when i'm not here!
Yup, its laraping down as i type and the forecast into the new week has a distinctly damp tinge to it. Good job i'm not setting off on a cycling trip tomorrow then - oh bgr, i am! On the plus side, i'm not camping and there are only 4 days that i have to ride, the a to b bits, I can hide from the weather the other days. Whilst that isn't the plan, and hopefully it won't be a 10 day deluge, i will have the chance to dry out, wet cycle camping can never be described as fun especially when you are going solo.
But i'm getting a little ahead, what have i been up to sionce midweek? Well Thursday i set off for an amble into north Wiltshire. it was overcast but dry and reasonably warm and whilst not in the mood for a long ride, a stop at my regular Chippenham food outlet seemed in order. The ride was unremarkable, just over 100km with a puny 650m of elevation but it rotated the legs which is pretty much all i was aiming for.
Friday, well i can't say that i was particularly productive, a longer walk filled some of it but i really couldn't tell you what else i did. Then disaster, a pipe burst in Aunty Bev's office which meant the water had to go off which is when the main tale of woe started.
Saturday arrived with some wet which meant that i was already planning a later departure for my Saturday perambulation. First order of the day was 'helping' Bev clear up a bit and find the source of the wet, by now, despite the water being off, the ceiling had collapsed, so quite a mess. By the time things were tidied up and solution planned, the rain had stopped and so i set off for my ride, expecting to be doing some plumbing type things on my return.
Well i must admit i got a bit carried away, finding myself up near Stroud after a couple of hours - lunch was calling and another roadside purveyor supplied chips and tea to go with the cheese sarnie i'd brought along. Having come north the 'flat' way into the wind, i set off up onto the Cotswolds aiming to utilise the tailwind for the return - it sort of worked. The 'short' ride this time was 112km still with only 760m of up.
On my return, Bev had the water back on, my plumbing abilities not required, the bad news now was that the boiler wont repressurise so its only cold. Not the end of the world in the short term but of course it needs sorting - when we can get hold of a plumber.
Today has been forecast wet up to storm level all week and so it is turning out. I started the day with final bike prep, the biggest job being fitting new brake blocks up front - a small job in theory but getting the new inserts into the shoes is always less easy than you'd hope. Next up is packing, i travel quite light but even so, especially with the weather, having the right stuff along is important. I'm hoping to set off after the rush hour, its @ 140km to my first stop, at the western end of the Jurassic Coast, mostly quite flat across the Somerset Levels but my planner reckons there could still be @ 1k metres of climbing along the way.
Later in the week i move east to visit Angharad then after next weekend i head back to Brizz via Salisbury and Stone Henge. My minimum riding will come to @ 350km, that could easily double depending on the weather and where my day rides take me, i have some destinations in mind, some archaeological, some more 'touristy'. I'll try to do some trip blogs from my phone subject to wi-fi availability.
Lastly, i didn't forget, honest, another Gaby chapter! After Party is part 6 of On The Edge, the title pretty much says it all. Due to my trip, the next installment will be in two weeks.
Thats it for today, stuff to do etc, etc.
Tschussie,
Madeline Anafrid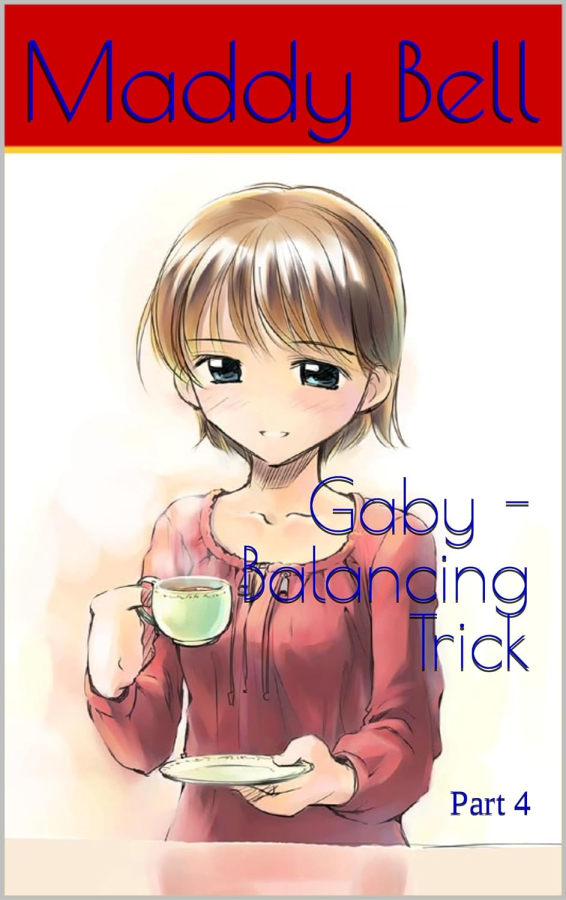 Click Like, Love or Thank to appropriately show your appreciation for this post: