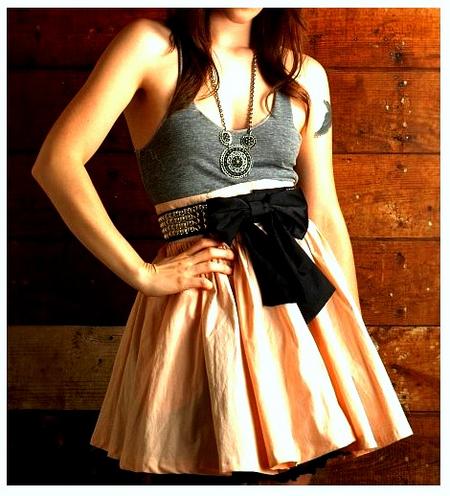 The picture here is one of the two outfits Charlie tries on in my upcoming instalment of the Adventures of Crossdressing Charlie. I hope you all like it :)
First things first I've been getting some rather flattering emails recently on the disappearance of my Girly Idol Series from Fictionmania. Yes, I did remove it some time ago because I discovered some major plot holes. I was displeased and unhappy with my own story. It was my first ever story and it was unplanned, tacky and poorly structured and the plot was ludicrously terrible. Apparently not everyone thinks this which I guess is GREAT! :D Secondly I want to know who wants this series back because I'm thinking of a revamp, reboot, remake, reimagining type dealy that seems to be so very common nowadays! But there's a catch. I don't want to write it.
Now I know that sounds incredibly lazy but I've stated my reasons above.
I once enjoyed writing it but I feel that I am the wrong person to complete it. If anybody is interested in taking on the story from start to finish then email me and I can send you the original stories. I hate to see it sitting there on my computer being wasted seeing as so many people enjoyed it! Some people might view me as being lazy and empathetic but to be honest I'd rather see the story do well under the name of another author.
Has anybody read Girly Idol before? The story is about a talented young singer called Scott who has had quite a girly voice all his life. A record company spots his talent but will only sign him if he becomes a girl by the hands of a revolutionary drug called ''femicide'' created by a 'woman' (yes she used to be a guy) named Amanda.
Anyway if anybody is interested in taking on the reboot then please don't hesitate to contact me bigassdonkey(at)gmail(dot)com
Oh and the final two chapters of The Curse of the Emerald Witch should hopefully be up this weekend for all of you to enjoy.
Oh and also the sequel to Hollytown House is on the way. The title is ''Hollytown Academy'' and I have not got a confirmed date for that yet.
Slan go foill!
:D
Click Like, Love or Thank to appropriately show your appreciation for this post: