MY COUNTRY, RIGHT OR WRONG

After one recent blog that can only be described as heartbreaking, I needed to cheer myself up. So I laid back and thought of England...
Above: Chesterfield's famous crooked spire.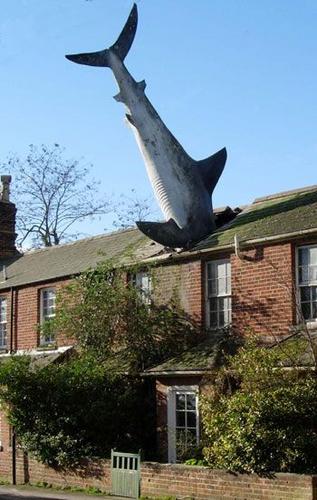 A terraced house in Oxford after a particularly violent storm.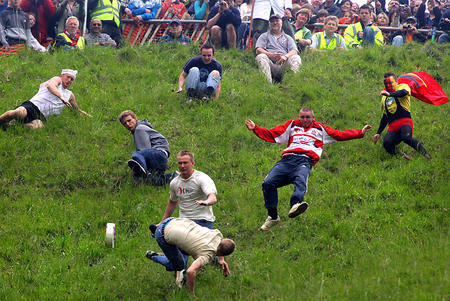 Cheese rolling in Gloucestershire. Why don't they just go to the corner shop?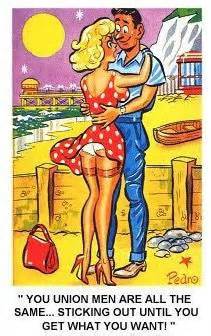 Ah, seaside postcards. Oo-er, missus!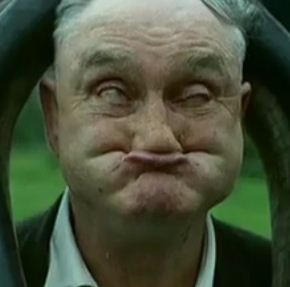 Gurning. Apparently they do this in Cumbria. (Do NOT try this at home. You never know when the wind might change.)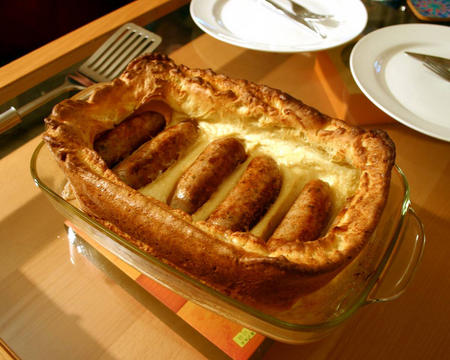 Toad in the hole. No frills, just get it down yer! Possibly humanity's greatest achievement since the domestication of livestock.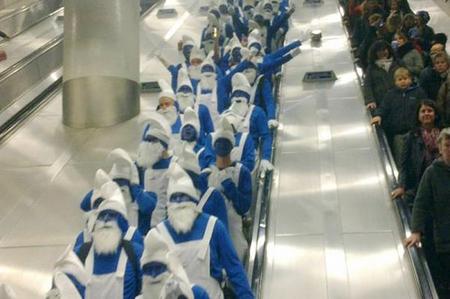 Football. The proper kind, not that weird version of rugby that stops every 30 seconds for no discernible reason.
Hartlepool United fans dressed as smurfs on their way to a game at Charlton Athletic.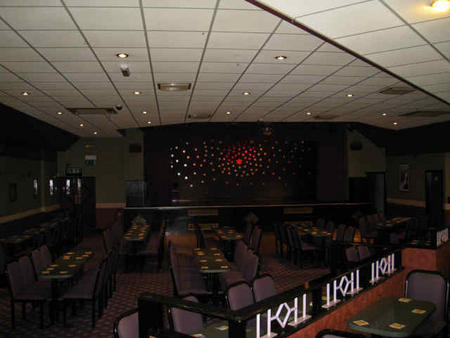 A working men's club. Irrefutable proof that when it comes to creating a soulless environment in which to consume alcohol, northern England has the rest of the world licked.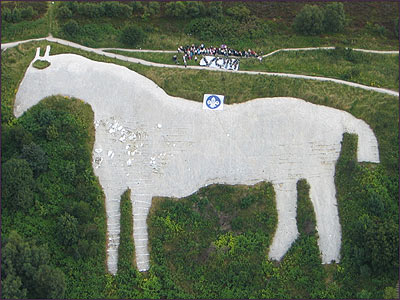 The Kilburn white horse, North Yorkshire. It's graffiti Jim, but not as we know it.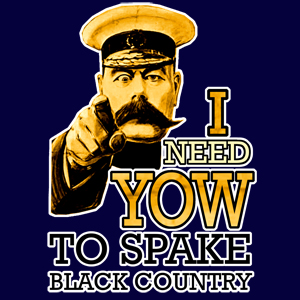 The Black Country accent. Not to be confused with Brummie. Though it is.
http://youtu.be/vrIqSlt9PXg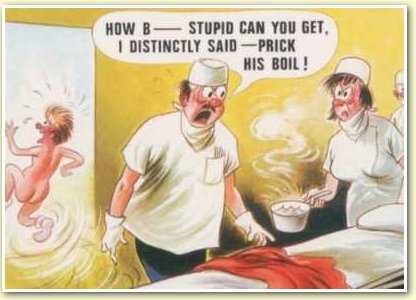 Couldn't wave goodbye without ladling a dollop of good old-fashioned toilet humour onto your already full plate.
Dedicated to those going through troubled times
Click Like, Love or Thank to appropriately show your appreciation for this post: