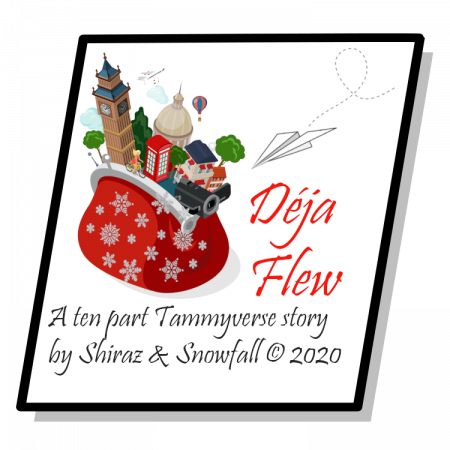 Tammy and Maisie head to London for Christmas, but is it peace to all men?

 
Deja Flew is a collaboration between Shiraz & Snowfall and is the 12th Tammyverse story.
 
~o~O~o~
If you haven't already done so, please read
Tammy's stories
and Snowfall's
Chrysalis Project stories
.  
Several stories from both authors are also available for Kindle:  
Shiraz's Amazon Page
Finally, these stories are a work of fiction but a number of real people, places, and institutions are mentioned in fictitious circumstances.