Worlds where being different ISN'T your biggest problem!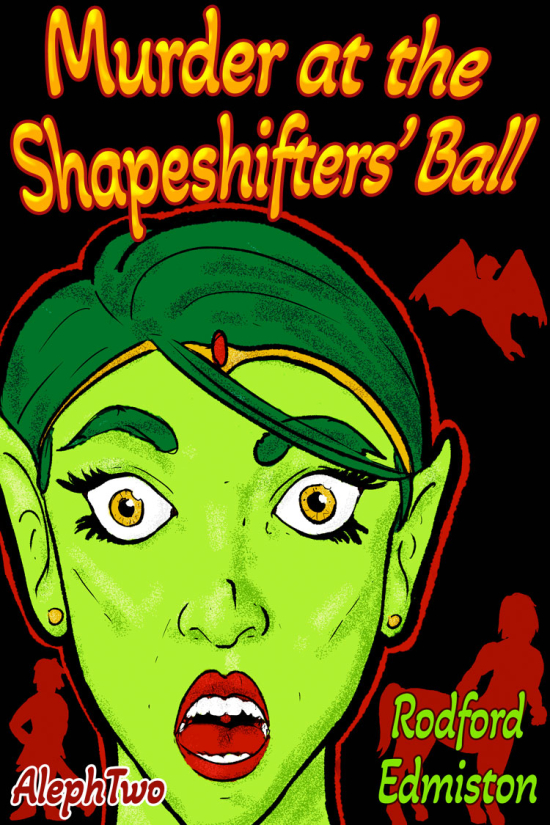 Stickmaker's collection of classic SciFi Transformation Tales leads off with a great detective yarn!
Everybody who can be anybody is at the party, including someone willing to kill a beautiful elf!
Thirteen stories set in about ten different worlds deliver mystery, suspense and adventure. With a few important transgender transformations among the furries, aliens and fantastic creatures!
There's a sample of the first story after the break!



Murder at the Shapeshifters' Ball
John Florinson expected his entrance to cause a stir, and he was right; heads started turning as soon as he appeared. As he cleared the security devices at the foyer entrance to the penthouse suite of David Hanely, this year's host, he was mobbed.
The response was quite gratifying. John had waited over a year and a half for this, and undergone three months of inconvenience, discomfort and occasional angst just for tonight. He was convinced that he would win the prize for "Best Technical Achievement" with his centaur.
"Wow!" said Charlotte Brandenberg. She made him wait while she looked him all around, finally standing back and just staring, with a goofy smile on her face. This was all the more appropriate since the form she had chosen was Olive Oyl. "You've done an incredible job."
John had taken the classic Greek myth, beard and all, and made it real, using his own body as the medium.
He currently stood just under three meters tall and massed nearly a metric ton. The human torso was modeled after an actual Greek statue, found buried just eight years earlier. The equine portion had been inspired by Medieval warhorses. As a final touch, all of the hair, both on the human head and on the equine body, was shiny black. In spite of all the changes, though, the face was still recognizable as John's.
"One of the biggest problems was learning to walk again," John told Charlotte."The algorithms I programmed into the neural structure didn't work nearly as well as I thought they would."
People waved and pointed as John walked slowly through the suite, those who were looking at him calling to those who had not seen him yet.
As he stepped out onto the patio and into plain view of the main body of guests, there was a collective intake of breath, followed by scattered applause. From this crowd, that meant a great deal.
"Legend comes to life under the stars," called out someone John didn't recognize. He seemed more than a little drunk. "The night is full of magic!"
John carefully made his way over to the snack table, using his height advantage to get a good look at the competition.
Most shifters didn't have the dedication and motivation to endure the problems involved with a major change, and could generally be dismissed from the contest for "Best Technical." Only a handful of people had, like John, performed radical changes to their structure.
Most of the somaforms present were the usual assortment of people with minor alterations; duplicates of celebrities and fictional characters, a lone caveman, and several wolfmen and people in various other anthropomorphic guises.
Some of these would be eligible for "Best Artistic,""Best Recreation" or one of the other prizes, which were much coveted in their own right, but John wasn't interested in those. He was, after all, in the business, and winning the technical award would certainly not hurt his career.
John spotted a familiar figure at the snack table, and moved toward him.
---
I guess some people just enjoy being the centaur of attention! :)
Note this book is the first published as a Kindle e-Book of our new imprint, AlephTwo, which will concentrate presentations on Science Fiction and Fantasy stories where Transgender may be present but not necessarily central. But don't worry, Doppler Press is not going away!
Thank you for your support, and if you buy and read this book on Kindle, please leave a review and tell us what you thought.
Hugs,
Erin