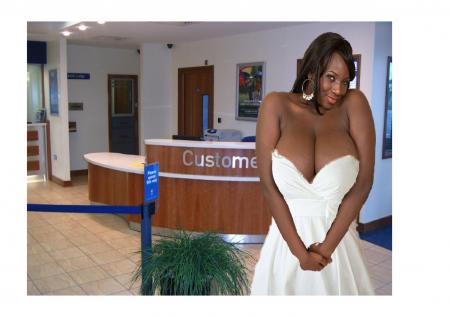 My very first Big Bust story was published in 2002, and products from the Big Bust shop have continued to feature in many of my stories ever since. Set in the fictional English seaside town of Seacombe, Big Busts products are considered state of the art by men who want to look like women, even when naked.
To celebrate Big Busts' tenth year, I have decided to republish all my Big Busts' stories which are not already on Big Closet, which I'll do at intervals throughout the year, starting with my very first Big Busts' story, explaining how the store started up. It was originally published under the authorship of Marianne Nettes, but rather than causing confusion, I have now switched to the name I have used since 2004.
It's worth saying that the vast majority of my stories are meant to be out and out fun (and I don't think there's enough of it on this site) often combined with mystery, sex and mayhem. Whether you're a new reader of my stories, or you have read them before, I hope you sit back and enjoy, without becoming too serious about it all.