Heather Rose Brown's awesome moonlit windowbox illustrations
Sk8r Grrls
Concept Artwork
by Edeyn Hannah Blackeney
 
Annie / Andy Wilson
(Art by Heather Rose Brown)
---
Andy Wilson, the boy-type alter ego of Annie Wilson -- the main character of the series, more or less.
I asked Heather Rose for a very specific pair of drawings. Everything the same in them except one was to be unhappy little boy Andy, and a week later a much more contented Annie. Both were to be reading while sitting in the windowbox seat of her/his bedroom. The passage of time shown by the movement and change of phase of the moon. I even sent her storyboards. She gave me an amazing piece of work in return. What a difference a week makes! Here they are:
Moonlight Andy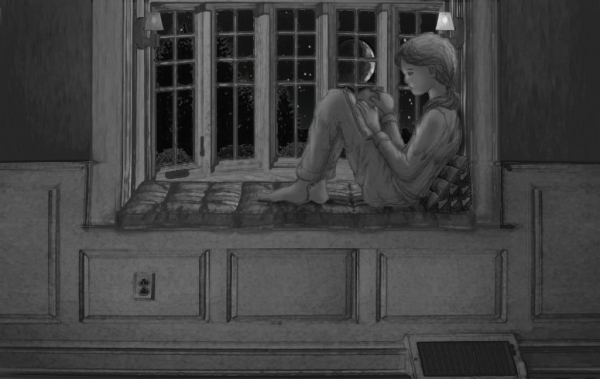 Moonlight Annie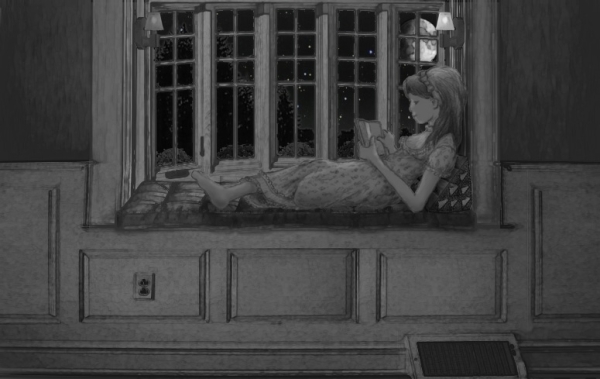 ---
If you liked this post, you can leave a comment and/or a kudos!
Click the
Thumbs Up!
button below to leave the author a kudos:
And please, remember to comment, too! Thanks.
This story is 133 words long.