---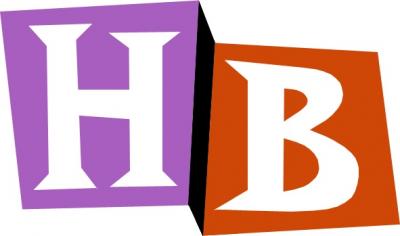 Hannah Barbarella Presents

Merry Maladies

---
First Up...The Jetsons in -

Oh George!???

Jane:
Sweetheart, Mr. Spacely called, and he wants to know when you'll be finishing the Jupiter account. I don't know how long I can stall him.
George:
Gee, Jane, you think he'd give me a break. I slaved over that account for ten minutes last night. And if he doesn't like it, I can always go to Cogswell Cogs.
Jane:
Honey...you're going to have to tell him sometime.
George:
I know...It's just he...well...when I told him about my Real Life Test, he wouldn't hear of it. He said, 'Jetson! You've got fifteen minutes to finish with this nonsense...'
Jane:
Well, you have to admit, fifteen minutes is an awfully long time.
George:
I know. It only took twelve minutes, fortunately, and that was including the surgery. Tell him if he calls again that I'll be back after lunch, okay?
Jane:
Well, okay. I'm so glad we have medical insurance. Oh, and by the way? You look great in maroon, honey!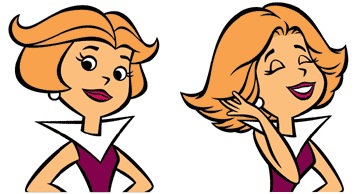 ---
Next...Yogi Bear in -
Oh Oh BooBoo Wow!
Yogi:
Ah...gee, BooBoo, whatcha doin?
BooBoo:
Nuthin', Yogi, just gettin' ready.
Yogi:
Ah...BooBoo...we're only going to TGIFridays...what's takin' you so long?
BooBoo:
Gee...Yogi...Give me a minute...I'm just gettin'...ready...give me a sec, okay?
Yogi:
Oh...fuck...BooBoo...
BooBoo:
Oh....Yogi!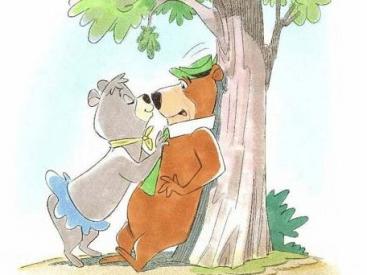 ---
And to round our our show...
Jonny Quest: Summer Fun!
Race Bannon:
I'm a little worried about Jonny, Professor Quest.
Dr. Benton Quest:
How so, Race? He did well last term especially in chemistry. Since he's been away at boarding school, I've heard nothing but good news.
Race:
Well, I'm glad to know that he did well, but it's the chemistry that has me concerned ...really.
Dr. Quest:
I'm sure everything is okay. What could possibly go wrong?
Race:
Well, he and Hadjii have been...experimenting...since he got back for summer vacation.
Dr. Quest:
I really think you're worrying too much, Race. You need to lighten up.
Race:
Well, Dr. Quest, he's your kid, but maybe you should wait until you see the two of them. Hadjii, Jonny? Can you guys come here for a moment?
Hadjii and Jonny:
Okay! Just a second.....Okay...what's up?
Dr. Quest:
Oh...MY GAWWWWDDDD!!!!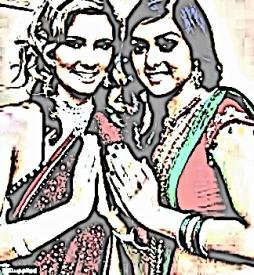 ---
HB and Hannah Barbarella copyright 1975 Hannah Barbarella Productions. Directed by Veronica Hannah and produced by Joanne Barbarella. Distributed by Heywood Films, LTD, London, UK. All rights and lefts reserved.
---
If you liked this post, you can leave a comment and/or a kudos!
Click the
Thumbs Up!
button below to leave the author a kudos:
And please, remember to comment, too! Thanks.
This story is 416 words long.