Remove May 16, 2010
hermaphrodite orgy
So off we
went until we finally arrived at her farmhouse way out in the middle of
no where.
"So dear, how do you like my place?" she asked me.
"It's really nice." I responded. "Do you live here alone?"
"I don't have a husband, if that's what you're interested in finding
out. I'm kinda more interested in girls than in boys. Does that bother
you?" she wanted to know.
And then before I could answer she took me by the hand and led me into
the bedroom and started to undress me. Then we just started to cuddle until we got eachother excited.
And before long we were on the bed making love when she got behind me and I felt something hard was entering me.
"Oh honey what are you doing to me back there," I moaned.
"You must be able to recognize a penis when it's in you my dear."she
replied.
"Oh my, oh my, whatever it is your doing it's driving me crazy," I
gasped as I began to spasm with my approaching climax.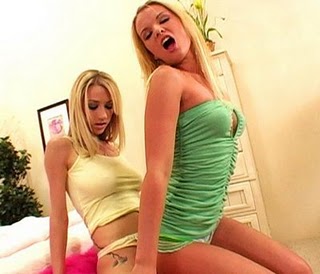 And so we made love for most of the night before I couldn't stand it
any longer and had to look at the equipment between the legs of my new friend Mary.
"Honey I can't believe your for real." I moaned. You're the best thing that's come
into my life in a long time. Maybe the Pennsylvania trip can wait for a little while longer.
"So sweetest heart, you have to tell me what it's like to be a hermaphrodite." I insisted after we cooled off a little from our love making.
"It's a long story Sue." she replied, "But if your really interested I'll blow you away with the circumstances of my condition."
"Please do." I begged her. And she began her tale;
My life growing up was a little strange. You might have blamed it all on
that oblong orifice lurking just below my penis and testicles. My
parents of course knew of my condition but ordered me never to reveal
the existence of said orifice by word or touch to any other living soul.
And so I attended school as a boy named Fred.
I was physically smaller than the rest of my male peers and when I
reached puberty I didn't have the facial hair or completely lose my high
pitched voice. My chest developed small mounds around my nipples and my ass was bigger than any of the other boys in the school. So it wasn't

surprising when a bunch of homosexual boys ganged up on me in the men's
room one day and threw me face first against the wall, pulled down my
jeans, and were just about to give my asshole a good reaming when one of
the guys noticed my orifice.
"Hey guys you gotta come here and see this for yourselves," declared Joe
to the rest of his friends.
So everyone came over and examined my orifice by word and touch and
decided that I was not a boy named Fred but a girl pretending to be a
boy. They were so excited about this bit of news that they forgot about
me and headed down the corridor to tell the rest of the school what they
had discovered. I decided to go home and tell my parents that everyone
in the school now thought I am a girl.
My mother wasn't as surprised as I thought she would be.
"Don't you worry dear, it was only a matter of time before the cat was
out of the bag," she explained to me. "Now however you can't go back to
school as a boy named Fred but must go as a girl named Mary."
So without asking me how I felt about the idea, she started to undress
me and began tucking my male equipment back in upon itself so it could
hardly be seen.
"I've been reading up on this sort of thing, honey, because I knew the
day would come when this knowledge would come in handy," she said with
pride in her voice.
Next she put me into a black silky thing which covered my tits and the
area where my manhood used to stick out. Then came the black nylon
stockings and a wig.
Now she said what I need is some panties and a dress and I'll be ready
to start my new life as Mary.
And so before I knew it I looked and felt like a girl named Mary. But
before I could decide weather or not I liked my new situation, my mother
grabbed me by the arm, dragged me to the car and off we went to
introduce me back at school as a girl.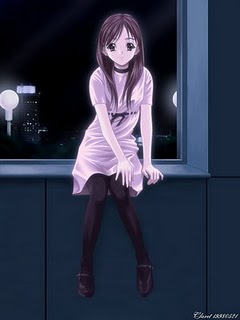 When we were in front of the
principals' desk my mother started telling her (the principal was a
woman) that my dad always wanted a boy and forced my mother and me to go
along with making his daughter into a boy named Fred. But in truth, my
mother continued, this is our daughter Mary.
Well the principal wasn't sure about this story so she asked me to lift
my dress and bend over. As I did so, she stuck her hand up the back of
my panties and started to feel for my orifice. By the time she found it,
it was starting to get pretty wet down there with all this attention and
stimulation and I was starting to think that maybe being a girl was not
such a bad idea.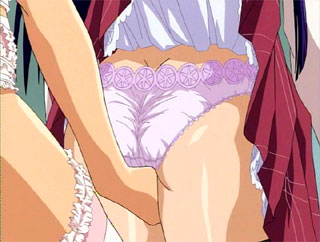 And so I started coming to school dressed as a girl everyday from then
on. I didn't have any friends because nobody wants to be friends with a
girl who used to be a boy. So I kind of became a wall flower at school
and wondered if this was how the rest of my life was going to play out.
I guess it was at this point I decided to quit school and make it on my
own. My parents weren't happy with this plan but could see I was wasting
away at school and needed something in my life to grab on to.
I started going to the park and sitting on the benches watching the
people go by and wondering all the while if it would be better to be a
boy or a girl. Mostly I went outside as a girl but when I felt my
manhood calling I would go back to being Fred again. Boy or girl it
didn't seem to matter, I couldn't get out of the box I was living in. I
still felt isolated from the rest of the world and couldn't seem to make
contact with anyone. Death started to make his way into my thoughts and
before long he was sitting on the bench next to me saying that I should
put an end to my suffering.
But I just wasn't going to do myself in. I was at a point where I wasn't
holding on to life but I wasn't seeking death either.
---
If you liked this post, you can leave a comment and/or a kudos!
Click the
Thumbs Up!
button below to leave the author a kudos:
And please, remember to comment, too! Thanks.
This story is 1187 words long.