---
---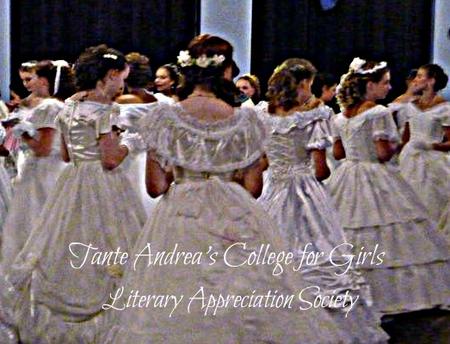 ---
---
This year's Literary Appreciation Society enjoyed a great term of reading and recitation; especially our graduating class. The author the girls chose to celebrate this year was Jane Austin-Healy, the famed 19th century author of such classics as Prada and Prejudice, Incense and Stability, Almay, and Purse Suede Fun! You may recall many of the quotes here in; the girls both enjoyed reading them and...on occasion...portraying them. Our 2012 Graduating Class Literary Appreciation Society....
* * *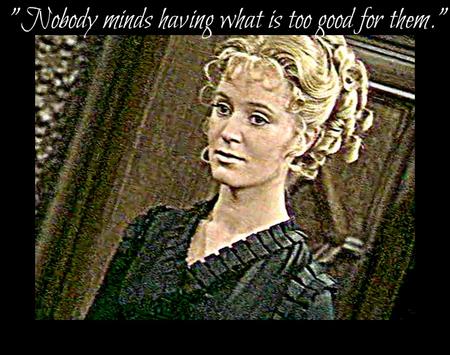 Daniel Fitzhugh was grateful for the opportunity to perform for his boyfriend.
* * *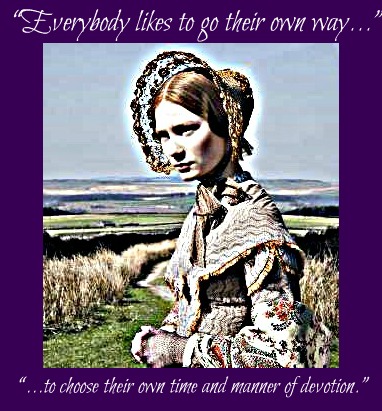 Timmy Carlucci loves meditating out of doors before speaking in public...

* * *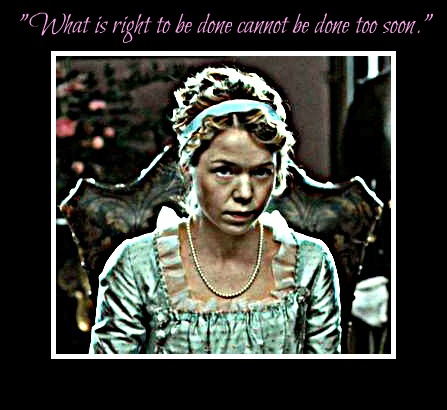 Jackie has such a difficult time waiting...
but he loves 18th century classic literature...and youth will be served, aye?
* * *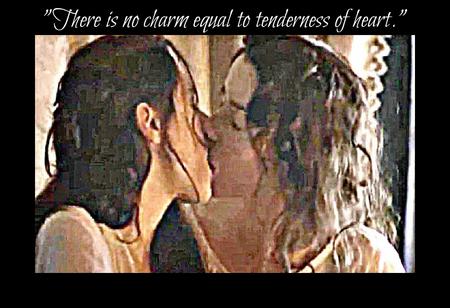 Some of our students love acting out their own interpretation of Miss Austin-Healy's prose.

* * *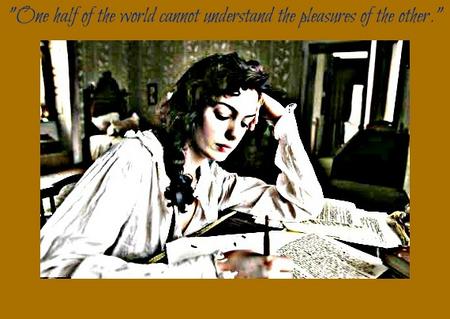 As you can see, some of our students are somewhat less than enthusiastic.
He came around when we promised refreshments afterwards.
* * *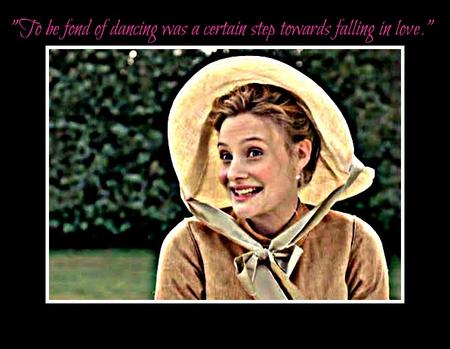 Tante Andrea joined in the merriment with the students...

* * *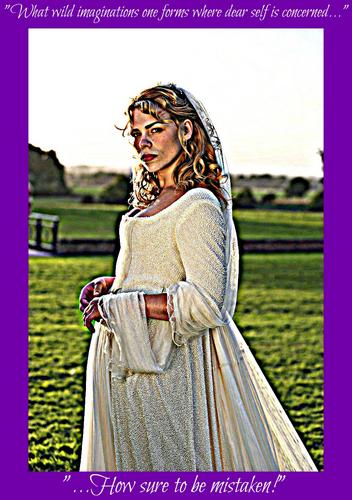 Paul Benoit loves playing pretend, and being the president of the Drama Club as well,
he is afforded many opportunities.
* * *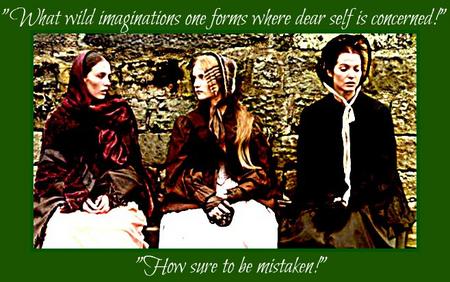 This was one of the nicest presentations.
All three girls, Alfie, Archie, and Benjamin, were under the impression
that each of the other two were actually "GG's,"
as Archie likes to put it. What fun!!!
* * *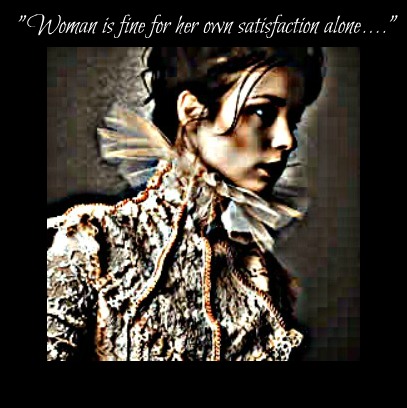 Calvin Addams actually thought the dress was too blase' for his recitation.

* * *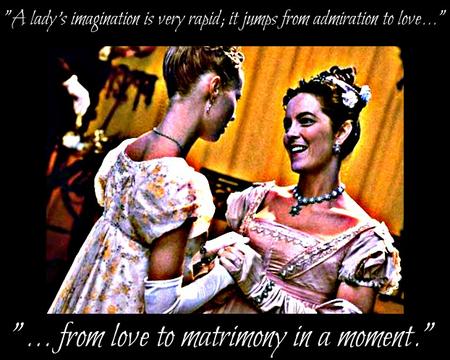 Samuel brought his girlfriend from home; after their impending nuptials,
they plan on attending McGill University
for graduate work together in the fall!
* * *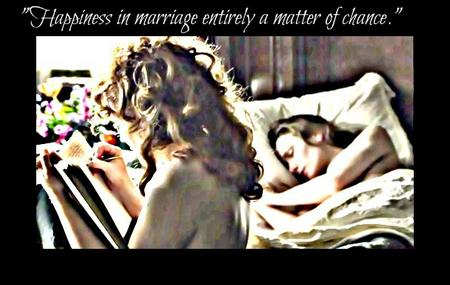 Louis and Richard never did make the presentation...
* * *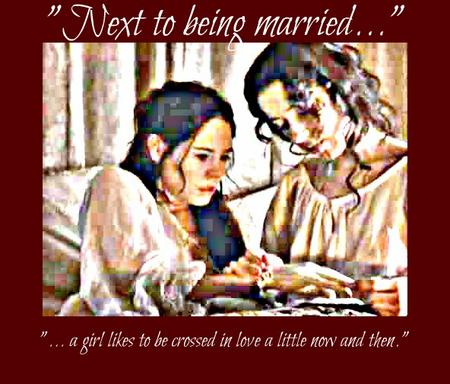 Martin got married over Spring Break, and Phyllis insisted on doing his nails for the presentation.
* * *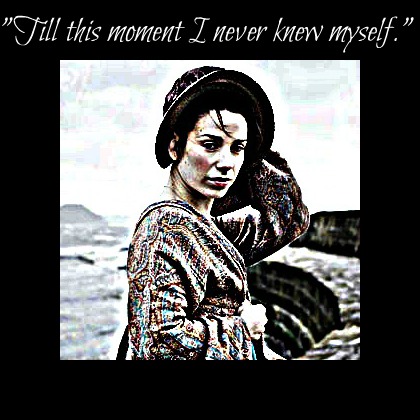 Of course, self-realization can be an important component of great literature, as Darren has already discovered.
* * *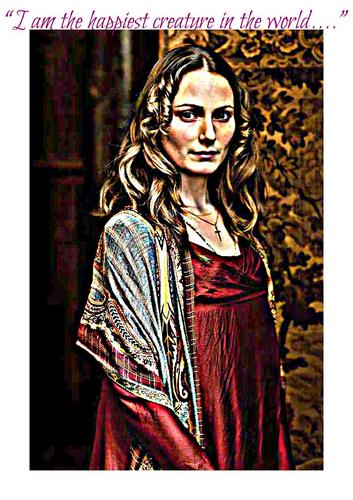 Imagine Davey's surprise when his chosen speech coincided
with his go-ahead approval for surgery! Providential, I say!

* * *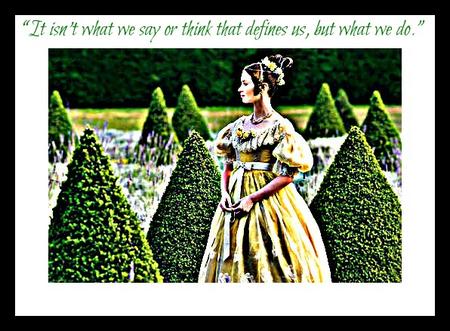 Edward typifies the spirit of Miss Austin-Healy's determination and dedication to her art.
* * *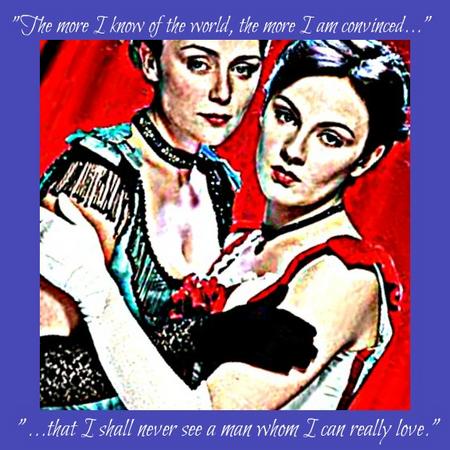 Margo, last year's Club President, was able to attend and help Phillip with his speech. Margo spent last summer in Colorado Springs and will be attending Medical School this coming August.
* * *
and finally...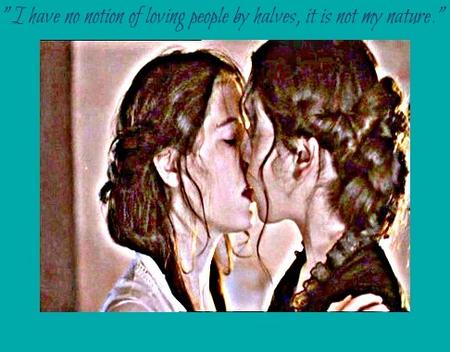 While some found the required attire for the presentation somewhat restrictive,
Allan and Garret were just fine. Allan was heard to exclaim off-mike
"Oh hell, I just love corsets."
---
---
All quotes from the works of Jane Austen, including Emma, Mansfield Park, Northanger Abbey, Persuasion, Pride and Prejudice, and Sense and Sensibility.
---
If you liked this post, you can leave a comment and/or a kudos!
Click the
Thumbs Up!
button below to leave the author a kudos:
And please, remember to comment, too! Thanks.
This story is 406 words long.