presents...
Star Trek Trans - Lesbian Music Videos
---
---
Disclaimer: The management wishes to apologize in advance for any and all offense given in the dissemination of the following presentation, including but not limited to; Trekkies ....Sorry ...Trekkers, excuse us; fans of Star Trek; non-fans of Star Trek; fans of Star Wars who consider Star Trek somewhat pedestrian; fans of Star Trek who consider Star Wars pedestrian; fans of Star Wars who actually like both franchises; any and all authors of actual science fiction; Steven Hawking; Steven Bishop; Stephen Baldwin; et alia.
---
---
  First up - a wonderful rendition of Don't You Know You're Ainama, performed by Ensign Charlene Louise T'Par, who serves aboard the U.S.S. Tanya Tucker...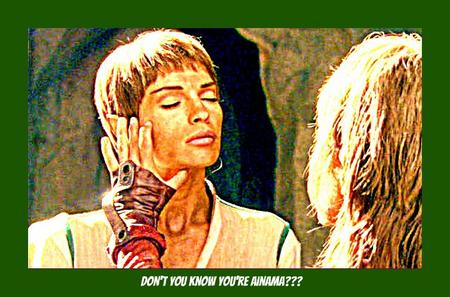 * * * * *
  
Our next video has risen to the top of the charts on BBC-1, Billboard, and Sehlat Beat! From her hit CD, Maquis Mania, here's Ro Nerys singing Bajor Song...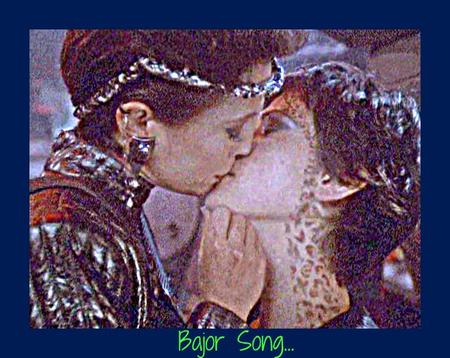 * * * * *
  
A classic we retrieved from the vaults at VH-1; here's Verelan Ailhih singing Pon Farr....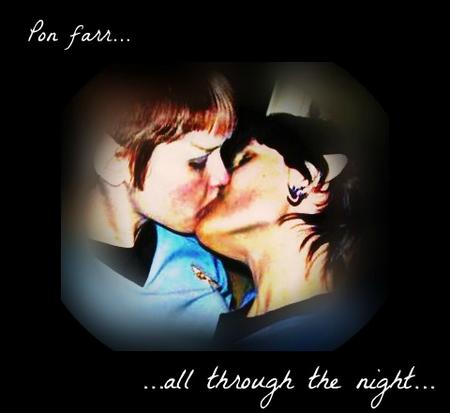 * * * * *
  
and rounding out our program...
 
Here's Rodessa Dax on the Mataline II keyboard singing You're My Trill...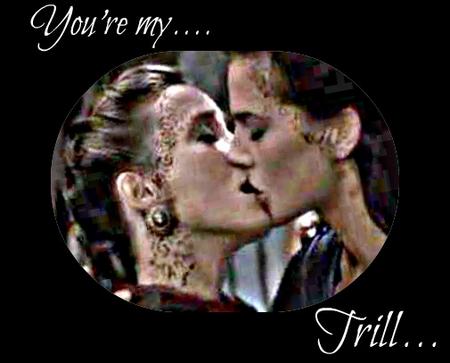 Coming up next ... Bajor Shore
---
You Know You're Beautiful
Words and Music by
Chris Lindsey, Aimee Mayo,
and Karyn Rochelle
as performed by
Miss Kelly Pickler
http://www.youtube.com/watch?v=5vGtHCMLld4
Your Song
Words and Music by
Bernie Taupin and
Elton John
as performed by
Miss Christina Grimmie
http://www.youtube.com/watch?v=JGb5IweiYG8
Fever
Words and Music by
Eddie Cooley and
Otis Blackwell
as performed by
The Incomparable
Miss Peggy Lee
http://www.youtube.com/watch?v=JGb5IweiYG8
You're My Thrill
Words and Music by
Sydney Clare and
Jay Gorney
as performed by
Miss Diana Krall
http://www.youtube.com/watch?v=NC_pcas_YaA
---
If you liked this post, you can leave a comment and/or a kudos!
Click the
Thumbs Up!
button below to leave the author a kudos:
And please, remember to comment, too! Thanks.
This story is 290 words long.