Caught In Slips Pt 14
By Christie Myr
********************************************************************************************************************
"You've been bitten bad kiddo" my sister told me with a chuckle after I hung up in a happy mood, having just spoken with Rhys.
"Whaddaya mean?" I asked her.
"Oh come off it sis, you've been acting like a giddy school girl with a crush for days now, and don't you dare try denying it." She then mimicked an innocent little girl, "and I'll make sure I look nicer than any trophy you'll get at your club presentation Rhys." Sue then sarcastically added "and I promise I'll shag you silly afterwards too" and laughed uproariously.
"I just wish I'd recorded you on the phone so I could play it back to mum and dad the next time we're home" she happily teased me. Left with little choice but to accept defeat and smile at being so obviously found out, I finally agreed with her. "But don't get too excited girl, he mightn't like you after you've been out together a few times" Sue reminded me.
Yes, if truth be told, I'd definitely been bitten by "The Bug" in no uncertain manner. Most of my waking, eating, relaxing, working and even my sleeping time was spent thinking about Rhys. If he didn't phone me at least once a day, I'd be miserable. And if whenever he phoned me and I wasn't able to answer, I'd be phoning him back as quickly as possible, excitedly apologising for not being able to take his call and asking him to forgive me for not answering straight away. His just as happy reply left us both giggling and saying silly stupid things as we'd interrupt each other in our eagerness to say what was on our minds…….YEP, I had it reeaalll baaaadddd.
I realised that Rhys must have liked me as much as I did him. That became apparent when he rang me up later on (after making a surprise visit to me at work) and telling me how nice I looked wearing my emerald corset. I would have visited him at his work except I still hadn't asked him where it was yet. All I knew was that he was a final year apprentice electrician. He'd told me that much when we talked to one another at The Sheaf when he visited me there.
I'd wanted to go out with him on the Monday after our team had beaten his Northern Districts side, when we'd first nervously agreed to go out on a date with each other. But he told me that his boss had him working till all hours of the day finishing off a major project, so he couldn't yet determine an evening when he'd have the time. He told me he wanted to take me out somewhere nice, if I didn't mind waiting till his boss allowed him to have free weekends again, and "provided" I still wanted to. So when he finally rang to ask me out somewhere, it was to his cricket club's presentation night and not a movie and dinner some place special. In return I got him to agree to accompany me to my club's presentation night the Saturday following his, and to also agree to taking me out somewhere nice after that, but it had to be somewhere that nothing to do with cricket, which he was happily delighted to agree to.
Until then, the often numerous daily phone calls to each other, just didn't seem to allow either of us enough time to tell the other all about what we were thinking about. I told him I'd been born in Essex, had lived in country NSW since my family had moved here and that I lived in a 2 bedroom unit in Fairfield (I didn't say that I owned it) and was going to be 23 soon. In return, he told me he still lived at home with his family and he'd soon be a fully licenced electrician and had just turned 22.
I also found out how shy and nervous talking to a girl Rhys actually was, but he was also very well spoken, an absolute dream to look at, quite well built (no fat at all) and had the most fantastic eyes to look into. I already "knew" that he was different from either of my two previous boyfriends………..If my sister is reading this bit, you can bet she's laughing hysterically.
When we went to "his" club's presentation night, the two of us caused quite a scene turning up together holding hands (he wanted me to sit at his team's table next to him). It turned to be fun night, although both of us could've done without the constant teasing from his teammates. When we went to my club's presentation it wasn't any better. I had to blush embarrassingly as (to loud cheers from everyone) my name was read out as the leading wicket taker in the club and was presented with my trophy, none of which he got at his club's affair. I would have liked for him to come up for coffee when he dropped me off home that night, but he said he was working tomorrow (a Sunday?). I nervously called him up the next day to discover if he hadn't been trying to brush me off, which he hadn't been. Anyway his 5 minute kiss and fondle goodnight last might should have told me he hadn't, (you're a silly girl Cassie) although it allowed the both of us to talk with each other until he had to get back to work.
When we finally went out on our "first" date, believe it or not, it was to an amusement park called Luna Park, which I'd heard of but never been to before. Afterwards we had an wood fired oven cooked pizza and a carafe of wine together, giggling at each other as both of us snatched for the last piece of pizza at the same time. We had to struggle not to undress one another sitting in that tiny restaurant our thoughts were by then so closely attuned to one another.
It didn't seem to matter to me that our first "date" ended up with me staying the night sharing his bed with him in a detached granny flat at his parent's place. They'd gone away for the weekend, which I guess only made it even more inevitable the night would turn out that way. In the kitchen the following morning I cooked breakfast for him (along with two very surprised and excitably talkative younger sisters) before he drove me home.
When I opened the front door and walked into the unit, my sister's huge grin didn't need for her to say a word about my returning home this late the following day. After I'd got changed and come back outside (Rhys and I had showered together at his place before I cooked him breakfast), Craig had seemed to have had mysteriously disappeared and Sue was left alone to play the twenty questions game with me.
After a lot of stubborn denials from me, I finally gave in and told my sister all about last night as well as this morning with Rhys. She found out for herself the following Sunday morning what Rhys was like to talk to, when he reciprocated my staying the night at his place the previous Saturday. I thanked god that Dom had agreed earlier in the month to use a relief entertainers for a while, as I was somewhat silly on both days. My barmaid girlfriends had figured it out why I was acting so differently and teased me unmercifully for several shifts afterwards, both times. It was to happen quite a lot from then on.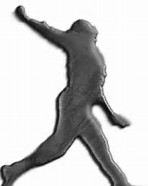 What I'd never even about (not being an internet troller) was being asked by our club president to join him and several of my teammates to attend the Sydney Premiership Association's presentation night. Because I never read their website, I was shocked to hear our club president tell me I "had" to attend, to accept an award (?).
I took extra care getting ready to ensure I looked my best for attending the function. In fact although a member of the club committee was duty bound to attend each year (and pay for the ticket to do so) and so represent the club, the association preferred that ALL club's 1st grade players attended the competition's presentation night dinner. However, FLCC players along with most of the other club's 1st grade players usually didn't attend the presentation function, unless it to receive an award. This year, I had Josh to officially escort me (not Rhys unfortunately) along with several other 1st grade players and officials from the club, which if I'd thought about it, was in itself completely unheard of, as rumour had it, that it had been years since the club had any of it's 1st grade players attend the function. They had come along to cheer when my name was read out after an apparently well-rehearsed speech by the Association's president. I was declared the season's leading wicket taker for the 1st grade competition!
After the presentations were over and done with and we were sitting among players from other clubs talking cricket, a gentleman unknown to me, (although everyone else in our group seemed to know him), came over to ask me to join him at his table (pointing it out to me) around 9.30pm, so he could talk to me about a private matter. It turned out he wanted to ask me to attend the state team's training sessions during the winter, where I'd receive additional training and expert advice in leg spin bowling.
Our club president along with Josh had been asked to sit beside me as I received this amazing news. I found Josh's hand patting me on the back in congratulations as I was informed. When I phoned mum and dad up first to tell them about the news, (using my phone's speaker to let everyone in the car hear their reaction) they both seemed delighted, before dad reminded me that playing cricket didn't help pay the bills and never to forget that.
Dad was right, "yet again". The expertise the association president had told me about, consisted of hours and hours several days and/or nights each week, bowling at various state batsmen in the indoor nets along with several other hopeful players (bowlers). Unaware of it at the time, it turned out to be brilliant advice I received at each session.
After about two months of doing this, I was informed I'd be offered an "emerging players" contract, which would see me being shared out between both the men's and women's state squads for additional leg spin training. This would see me earning $40,000 a year for a guaranteed two years, with an increase to $70,000 if I was selected to play for either team. I was also allowed (albeit reluctantly) to continue working part time, provided cricket had first priority. That small concession would allow me to buy a new car to replace Sunny, which I was now finding totally impractical to cart cricket gear around in, unless I carried it with me wherever I was going.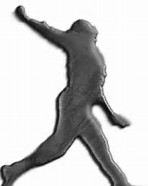 Although being "part of" the NSW cricket squad meant I was supposed to concentrate only on that, I also had my barmaid work as well as my sister's recently started up computer solutions service to think about. The computer work had come about after Sue started placing advertisements in newspapers and online. It was surprising to find how many people had trouble with laptops or PC's that needed "debugging" or cleaning out. I'd more often than not receive a phone call from Sue, giving me an address to go to as well as a price to charge and collect the money for my repair work.
If the computer problem was to complex for me to repair, she'd call there after she finished work and either fix the problem or take the computer with her to repair at home. By July I was averaging about eight repairs a week, while my sister might do as many as twelve after work. She only dealt in cash and was earning over $1,500 a week as a sideline, so her new business venture seemed to be starting to flourish......
Dominic and Trudy were great about allowing me to work less regular shift work. They had to take me off the permanent roster and put me back on casual work, but recognised I had a working contract to uphold and the goodwill I'd earned over the past 18 months working for them, was being rewarded by their patience with my erratic work shifts.
But regardless of how little time I now seemed to have to spare, Rhys and I were growing closer together. Surprisingly Rhys wasn't upset or jealous at my gaining a cricket contract. He (like me) played cricket for enjoyment and wasn't looking for a career in it and neither was I to begin with. He came out of his apprenticeship after April and had become good friends with Sue's Craig. They were even talking about merging together in Craig's recently formed business, since Craig needed several electricians to ensure he could reliably service potential building firms.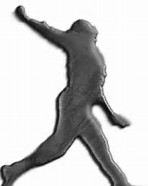 Rhys' parents, when they met me for the first time, actually seemed to like me. We'd both been apprehensive when he rang and invited me over for a BBQ at his parent's place a few days after our first night together. His two younger sisters Di (19) and Simone (18) hadn't had any principles what so ever about quietly informing their mum about my staying overnight and cooking breakfast. So his introducing me to his parents had my worrying about if they must already think of me as some sort of "tart" out to trap their son in marriage.
His mum Candice turned out to be the exact opposite of what I'd been expecting. She discreetly took me aside while Rhys helped his dad cook the meat, to tell me she'd been annoyed with Rhys for abusing their trust in him, but then told me I seemed to be just like his sisters had told her about me (which turned out to be all good apparently). By the time I got into my car (another cause for humour) to leave, both his mum and dad were treating me like a long lost daughter.
I was even informed I could stay nights if it was too late to drive home, although I didn't often do so. It also helped later on, that my mum's cooking lessons came to my assistance as I introduced his family to my 10 minute pastry nibbles. From "that" moment on I was no longer simply Rhys' girlfriend, but an angel that Rhys had better never upset, or else he'd be thrown out of the house and be written out of both of his parent's wills!
When we both found the courage to explain to his parents about my "part time" job at The Sheaf, several weeks after the BBQ, his parents and two sisters seemed shocked that someone so nice as me, apparently could walk around in her underwear in public serving alcohol in a hotel. His sisters were actually quite amused to learn that their brother's girlfriend had a job serving beer in her underwear. Candice didn't seem too happy about it at all, while his dad appeared to have a smirk on his "unamused" face.
A few Sundays afterwards (and I hadn't been over to his house since telling his parents about my job) I was horrified to see the five of them sit down in The Sheaf's beer garden, while I was inside serving patrons drinks, before getting ready to do my Sunday lunchtime guitar playing. I quickly told Sam about my unexpected visitors and had her chuckling in amusement at my sudden uncomfortableness at the situation.
If it wasn't for the belief that I owed Dom and Trudy for hiring me, I would have pled sick and gone home, never to speak to Rhys again. But since it obviously must have been his idea to make his family come along to see where and how I worked, I finally decided against not working and embarrassingly made my way out to where my instruments were already set up. My only concession to modesty was hurriedly putting on my black wrap around skirt behind the bar, before doing so.
As I sat down and picked up the acoustic guitar, I wished everyone a good day and started playing. I did my best not to make it appear obvious I was glancing over at one table in particular, to see if Rhys and his family were already getting up to leave. So after playing my forth song (I hadn't sung a word yet) I was horrified to see Rhys and his family appear to stand up getting ready to leave. But moments later I saw they were only moving to a closer table from where I was playing, that had a larger umbrella. His two sisters Di and Simone (Sy) were excitedly looking at me while even his parent's didn't appear to be to particularly upset. Rhys was simply looking at me the same way I usually looked at him.
A few minutes later having finished the tune I was playing, I changed my usual opening set and played a favourite "The Gambler" which Rhys always sang along to (as did most of the patrons) and sure enough he was singing along in the choruses……. as well as his smiling dad, who was obviously enjoying the sing-along. His dad even came over and placed a $5 note in my tip jar when I'd finished singing it! By the time of my first break, even Rhys' mum was silently mouthing the words to songs that she knew and often silently applauding a particular song.
During the first break, I sat beside Rhys while his family asked me countless questions about my job, my "uniform" and just about everything else at The Sheaf. Both his parents said they'd been wrong to think anything bad about me working here and Candace apologised for any bad thoughts she'd had about me working there. She even remarked how my "corset's colour" actually suited my complexion. She asked me how my corset looked without the skirt on, so I unashamedly shed the skirt to show her, to the excited remarks from Rhys' sisters. Even his dad remarked humorously that he could understand what his son saw in me, before cheekily asking his wife, if she'd ever think about wearing one around the house sometimes, to a excited remarks of "how about it mum" from the girls.
Rhys' mum and dad were old enough to know most of the music I played, unlike Rhys or his sisters. But he'd now heard me often enough now to actually like some of the music. Candace actually commented on how much her son appeared to like a particular song, as when I played the introduction she told me he'd quietly told his family to be quiet, but he was quietly singing the chorus under his breath while tapping his toe on the ground. "Goondiwindi Moon" was a really "country" love song and I knew how to play it with the tape machine accompaniment quite well.
During the second break I took them round to see the small glass display of garments for sale, which seemed to enthuse Rhys' father even more. When I started my 3rd and final set, Rhys and his parents were sitting back at their table, later on being joined by Di(anne) and Sy(mone) now both wearing satin Basques above their jeans instead of the tops they'd worn earlier. The look of horror on their mum's face was priceless, if only for the shock of having her two daughters suddenly appearing in public wearing revealing tops that clearly showed off their bosoms. As soon as I finished the song, I heard them quietly telling their mum they were supporting Cassie for the afternoon, before Candace could even remark on their attire. I saw and heard Rhys' dad just put his face in his hands and shake his head, telling his wife he was staying out of any discussions about his later on at home.
Dom did his usual late turning up and again being roped into sing our duet together. Every time was always the same. Dom loudly reluctant, the patrons loudly encouraging him to sing, that eventually had him happily singing (slightly off key) "We've got tonight". He even paused to look at Rhys and his family, commenting on how nice the two girls looked dressed up for the occasion!
When I finished for the day and had packed up, Rhys's dad "Darrell" who I'd always called Mr Moore up until now, invited me to join them for dinner at whatever Chinese place close to where I lived that served a passible "cat or dog". I stopped off at my place to change into a pair of jeans and a less revealing Basque, (so Di and Sy wouldn't feel uncomfortable or embarrassed), before squeezing into their car's back seat and giving them directions. We then spent a hilarious couple of hours eating and talking among ourselves in a practically deserted Chinese restaurant.
I was asked even more questions about The Sheaf, some of the memorable anecdotes there, songs I liked, what I wanted to do for a living and goodness knows what else. Candace drank just enough wine to get her tipsy and less formal. That had "Darrell" telling his siblings (and me) raucous stories about when he and Candace were engaged hat had everyone laughing. Whatever Rhys' parents had thought of me before today was obviously now irrelevant and made me like the entire family now even more.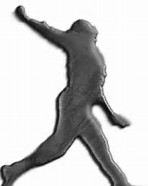 My cricket contract saw me getting much more cricket than I ever had thought possible. Admittedly I was a "project" leg spinner and although I had a foot in both the men's and women's squads, the NSWWCA (women's cricket association) didn't really seem to even want to know about me, let alone what to do with me. I was spending almost all of my time bowling to both squads players, going to view short films about learning to bowl leg spin, fielding drills, conditioning work and the very odd after practice drink and chat with other players in the men's squad.
The NSW State team (Sheffield Shield side) was usually among the strongest in regards to talent and player depth. Back in the teens, the National side boasted the entire NSW pace attack as well as the spin bowler. The captain also played for NSW. But by 2025/6 season the Australian side was ranked very low internationally, while the NSW squad that year was exceptional if only for the fact they couldn't seem to win a game themselves.
The state of the nation (as well as the Australian team) hit an all-time low when they lost every cricket test match in the preceding twelve months. NSW was imitating its big brother, performance wise, and the sports media were constantly pushing for exciting new player selections. When they weren't, they were demanding non performing veterans who'd passed their use by date be dropped from the squad. Just how bad it had become, was when a game against Queensland saw not one paying spectator attend the match.
But the final collapse of morale in the NSW Sheffield Shield side, saw the embarrassment of having two players declare themselves unavailable, on the evening (at 9pm) before the team was due to play the second last game of the regular season against Victoria at Bankstown Oval. I'd just walked out of the small theatrette under the Sydney Cricket Ground No2 solitary grandstand, having just viewed a new film clip of my bowling action. It proved (showed) that I hadn't changed my bowling action in almost twelve months, according to the bowling coach who viewed it along with me.
As we headed towards the tunnel that led back into the main ground and the dressing rooms, I was approached by a distraught and worried selector, who asked me if I'd be available to play in a four day game against Victoria, scheduled to start the following morning at 10.30am. "WOULD I BE AVAILABLE"?........... Oh perhaps I might be able to find some time...... what a stupid question!
So instead of heading for the dressing rooms to get my gear, the selector instead led me towards the members pavilion and once there took out several blue state cricket caps, looking for a size that would fit me. Once we'd agreed on the cap, I was given five of the smallest logoed shirts he had in stock and told the more important details I'd need to know, such as where the game was, the time I was to show up beforehand, etc. He also told me countless other insignificant details that I immediately forgot in my excitement and haste to get home and get ready. I disturbed my parents just after 10.30pm to announce my exciting news. Dad was incredulous about the time I'd chosen to phone, but congratulated me all the same. My sister and Craig were already asleep so I knew better than to wake "them" up to tell them.
I must have spent ages packing my coffin with two of everything and four sets of sports bra and panties, each set in a separate plastic bag (one pair for each session if we fielded and still have a spare pair in-case of emergencies). Just before 1am, positive I had everything packed and after setting my phone to wake me, amazingly I fell off to sleep. In the morning I heard Sue behaving like she had her period, so I thought it best to say nothing till we saw each other that evening. I left a message on the fridge in-case she or Craig was home before me. "Playing cricket for NSW today, might be home late. Tell you all about it this evening. Cassie xxx"
You might say my selection for the NSW Sheffield Shield side was definitely a sudden one. So sudden in fact, that apart from the selectors and coach, no one had any idea why I was there at 9am standing outside a still yet to be unlocked dressing room dressed in a NSW logoed shirt and whites, standing next to two teams of pissed off and angry players and officials. When a key was finally obtained to unlock the building and once inside our change rooms, the NSW coach (Stuart) announced to my stunned teammates why I was standing there! I'm not sure if it was being locked out, or the announcement and reasons he gave for my selection that had several of them making snide comments. To say I felt as wanted as a bad fart in a crowded room of spinsters might have been appropriate under the circumstances.
During the shortened team warm ups which saw me being stared at by still amazed Victorian players, Stuart and the NSW captain (Peter Davies) spoke to me about how I was going to be used during the match. When the coin toss took place, we were batting first, so knowing I'd be listed as last in the batting order, allowed me to survey my surroundings as well as my teammates. The hostility I'd felt earlier on hadn't been entirely directed at me I found out, as players began getting comfortable to watch the game and were including me in their conversations.
Bankstown oval was one of several grounds the state cricket competition was played on, having been improved over several seasons. So NSW Cricket didn't have to pay the outrageous rent for using the SCG for anything other than important games, test matches, international ODI's, televised twenty/20 games as well as the Premiership 1st grade final.
Unfortunately the NSWCA allowed the teams who used the grounds usually, to man them during interstate games. I say unfortunately in this instance, because no one from the Bankstown club turned up to do any of the preparation for either team's comfort. (The independent ground staff had turned up, so at least the pitch was prepared and marked).
But things like food, drinks, clean toilets, even toilet paper hadn't been supplied. To make it even worse, (if it could have been) the gates of the oval were open to allow the public to come in and watch the game free of charge ……and several diehard cricket supporters did (unlike the game against Queensland). So they had to walk up the road to find a nearby open corner shop to purchase food and drinks…………..Surely the major competition to determine potential players for Australia could do better than this.
Since I knew I'd need to use the toilets before I drove home, I volunteered to Stuart to go and buy some basic necessities such as toilet paper and drinks. I also ended up buying two plastic buckets, several bags of crushed ice, 10 bottles of cordial, 50 paper cups (all for drinks and session breaks) as well as a 24 pack of toilet paper and several bags of sweeties. If I'd known about the three guys up in the media area who worked for the radio station reporting on the game, I would have bought more.
When I got back after about 11.30, we had already lost two wickets for next to nothing in runs. I quickly distributed the toilet rolls around both changing rooms and found myself a plastic chair to sit on and joined my teammates in the shaded portico watching the game. My excitement at being chosen to play in my debut 1st class game had quickly soured, made worse by having to listen to the constant complaining over everything imaginable. The NSW team manager, who wasn't to blame for any of it, was being constantly and nastily insulted by the NSW players and at the lunch break. He was also told an official complaint would be lodged by the umpires association over the situation!
During the lunch break, the players of both sides met over paper cups of iced chilled cordial, where I got to chat and know the Victorian team players better. Apparently I found out that the Victorians knew about me, but said they never thought I'd ever be selected to play in a men's shield game, but they spoke to me the way most men do when encountering a 24 year old single blonde! By two o'clock and overdosing on sweets, I decided to think of today as being just like it had been at FLCC when I played their at first.
I went and found the groundsman and after talking to him about things, arranged for him or one of his staff to ensure they were available the following day to cook food if it was provided. I'd already given my shopping receipt for this morning's purchases to our manager and told him about my plan for the rest of the match. A quick confab between him and his opposite number from the Victorian side saw that no one would be out of pocket while being fed for the duration of the match.
By the end of the day, the score read 8 for 227 and two pissed off teams made their way back to a team motel (in the Victorian's case) or our own homes. I'd made a few disappearances throughout the day to ring up FLCC teammates to tell them all about my selection and they said they'd pass the word on to others. Several assured me they'd turn up tomorrow for moral support. I also phoned my butcher and explained what I needed and with that settled I sat back to watch the Victorian bowlers more closely.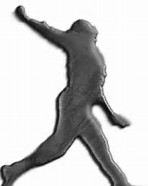 By the time I collected my meat, bought the bread, almost 100 cans of soft drink, two hundred more paper cups, two dozen bottles of cordial and countless other things, I didn't open the front door of the unit before 9pm, hot, tired and still aware of at least another hour's worth of preparing things for tomorrow. Sue, Craig and I talked about today as I marinated the meat for tomorrow. Needing to answer my phone almost constantly from teammates asking after me, finally saw my sister taking it off me and switching it to voicemail.
Craig was particularly interested to see my players cap and was ticked off to find it didn't fit him when he tried to put it on. Sue, knowing of my pedantic nature in making sure everything was done properly, helped me till we both decided we had finished preparing things for tomorrow. The next morning she even helped me pack everything in Sunny so I could get away earlier to beat the traffic.
When I drove through the gates at Bankstown oval and pulled up next to the dressing rooms, the ground curator quickly came over to help me unload everything, amazed there was so much to carry. Another of his staff was seconded to fill the now operating fridge full of soft drinks as well as two buckets full of block ice and water sweetened with cordial. Then the three of us buttered 5 loaves of bread and repacked them before stuffing them into a now filled fridge to remain fresh. The curator then went back out onto the ground to resume marking the creases before handing over the pitch to the umpires for play.
By the time our batsmen walked out to restart play, I was padded up waiting nervously. But I wasn't alone as I'd had over twenty FLCC club mates come over to wish me luck beforehand. When the wicket fell that forced me to get up and walk out to the wicket, there were loud cheers and applause for me from my FLCC cheer squad, which the Victorian players thought was exceptional funny. I lasted almost three overs and scored 7 runs including a sweet square cut that fairly sizzled across the grass to the fence. My off stump being uprooted saw me calling out to the bowler "good nut" before I walked off to even louder applause from my enthusiastic club-mates.
By the time lunch rolled round at 12.30, it was my club-mates who were cooking the food for lunch, having taken it over after discovering that there was no food service for the public. Somehow or other they managed to find a way to make the meat stretch out enough (with the addition of 10 kilos of store bought sausages and an optional number of onions) to be able to feed everyone including themselves, along with several spectators not put off by yesterday's debacle.
When about an hour after the resumption from the lunch interval the captain signalled for me to start warming up, my loyal FLCC club-mates and some of their partners, who now numbered well over 40 gave an ironic cheer. As I walked over to the umpire and handed him my cap, he quietly wished me good luck then went to his position and waited for me to mark out my run up. Oddly enough my introduction to bowl had seen the mood of the game change, as my NSW teammates although already well aware of ability to bowl, seemed keen to see how I'd perform in an actual shield game. They didn't have to wait long to find out!
I've always thought and believed that you can always tell how well you'd do (as a bowler) by how the ball felt leaving your hand with the first ball you bowled. Today, it just felt right and the fast sharp turn off the pitch from that ball had me genuinely believing I might be able to do this. By the end of my first over and with two wickets in the bank so were my teammates, who were now enthusiastically encouraging me after each ball, calling out I had the batsmen worried about not being able to read me, or saying the batsmen were worried about my turn. Nothing negative and meant to lift the tempo (and me) at the same time, I could "feel" their new enthusiasm as I bowled.
And each ball I bowled did exactly what I had intended as Victorian batsmen came and left in an almost scripted Hollywood parade. My club-mates added to the dramatic turnaround calling out funny suggestions that were both derogatory to the Victorian batsmen and obviously not allowed under the rules of cricket (including bowl her from both ends Peter). Just before the afternoon tea break the Victorians were all out for only 109 runs and I had "8 for 29" and smiling like a Cheshire cat, as my teammates allowed me the honour of leading them from the field, applauding my performance.
It was as if someone somewhere had the ability to flick a switch, as the mood of our dressing room was now one of laughter and humorous remarks, which a winning team's rooms should always be. After we had changed into our sponsors non playing shirts (to show that someone else was paying for our jobs), I spent the rest of the day's play talking with teammates as well as the half a dozen or so members of the public who had turned up along with my FLCC club mates. The all wanted to express their congratulations over my performance and my FLCC club-mates wanted to in a more raucous way. Our coach and team manager kept a watchful eye over the scene, probably grateful that I hadn't humiliated anyone, or thinking perhaps that this NSW team might actually now win a match this season.
By the time I got home, my bowling performance was even being spoken about over the car radio. I'd already phoned through my order for food for the following day back at the ground and when I walked into the butchers to collect it, I was almost knocked to the ground with congratulatory pats on the back by Saul and his staff. It was much the same doing my grocery shopping, since I was required to wear the sponsor's shirt (for wearing out in public during a shield match) and even had total strangers calling out to me in the streets congratulating me.
When I got home, Craig was ecstatic and even my sister seemed to understand about my performance, excitedly telling me about how the news reader had read out my name along with my bowling figures and showed a film clip of me taking a wicket. Craig made me tell him (in great detail) about every wicket I took and even helped Sue and I prepare the food for tomorrow.
The following morning saw another horrendous drive to Bankstown, which normally shouldn't have taken so long, but peak hour traffic made it so. I'd no sooner pulled up in Sunny then the entire ground staff (under the supervision of the curator) help me unload Sunny and carry everything into the small kitchen area, then butter loaves of bread or stack the almost empty fridge with more cans of soft drink for me. This left me free to talk to teammates along with the Victorian players, who spoke to me humorously about yesterday's batting collapse against my bowling, while asking me what I was going to give them for lunch today.
Someone in NSW Cricket must have rung someone up somewhere, as several old people turned up to announce they were there to operate the canteen, to be brusquely told they weren't needed by several players. But they stayed anyway, if only to sell the occasional can of soft drink to people who strayed into the ground to see what was going on.
I spent most of the morning looking through the flimsy fly screen door at the match, with my hands covered in flour baking scones and patty cakes. The wonderful smell of baking was causing a constant number of NSW teammates to inquire as to what I was cooking, or else grabbing the end results off the cooling down plates and dashing back outside to hungrily devour still warm patty cakes.
I had the curator fire up the BBQ for lunch then had him proceed to act as head chef, as he started cooking steak and sausages marinated in a different sauce from yesterday's lunch. The two elderly couples, who now took turns manning the canteen, were simply amazed not only by the fact that a woman was playing in a men's Sheffield Shield game, but was also dashing about cooking cakes and scones, while instructing the curator on how to cook the steak and serve the salad I'd also prepared. I soon had the two ladies helping me bake and learnt a new way to make a scone mix stretch further than even the manufacturer could have ever imagined.
Being as busy as I was, I had no way of knowing how many people had by then turned up to watch the match. So it wasn't until the players were coming off for lunch that carrying a large tray of still oven hot scones, accompanied by one of the old ladies carrying a try with several small bowls filled with jam or cream, I came outside to see under the nearby trees, every space filled by fold up chairs with people sitting in them.
The casual atmosphere of a BBQ lunch for the players saw an agreeably friendly mood at lunch between two traditionally "rival" teams. There was also about ten NSW cricket officials (they all wore polo shirts stating the fact on their chest pockets) paying for lunch and observing the goings on.
All the NSW players were in happy spirits, perhaps because our side was now in an unlosable position and could definitely win if it didn't rain. Everyone was thanking me for preparing such a wonderful lunch and agreeably quickly devouring the steak sandwiches, followed by the warm scones in next to no time at all, asking between mouthfuls what I might be preparing for lunch tomorrow! Peter Davies then reminded everyone that I'd be too busy helping to bowl out the Bushrangers (Victorian cricket team) tomorrow to cook lunch, so to enjoy today's lunch as it was going to be the last one!
By late in the day's play and with a lead of over 400 runs, Peter declared our second innings and made the Victorians bat the last hour, which allowed our fast bowlers to bowl flat out in short spells. I hoped to get an over, but our quicks and Peter decided otherwise and when we walked off at day's end the Victorians were 3 for 62 and probably losing tomorrow if the weather held fine.
The next day saw a fitting end to the match as our team bowled out the Victorians just after the tea interval. They ended up scoring 268 and in a decidedly cavalier fashion. I took 3 for 51, as their batsmen were now too cautious of my bowling to make mistakes, (although three batsmen obviously did). With the game over, the alcohol magically appeared out of nowhere to drink and relax everyone, while I underwent my first radio interview. The sole radio station sports commentator interviewed me for ten minutes in front of both teams drinking beer and listening in. I provided a lot of laughs with some of my answers, scared of saying something that might offend anybody, so I instead praised my NSW teammates, along with the Victorian players for their efforts. I saw from the smiles on the NSW coach and team manager's faces that I must have said the right things.
Getting home in time to catch the 7pm news, I saw a brief coverage of the match and the end result. Tomorrow was Saturday (and I had already been instructed by the NSW coach not to play for FLCC in their match), so I instead used it to go watch my teammates play in it instead! Since it was at Rosedale and not far away, I spent it sitting beside the two scorers talking about the match against Victoria I'd just played in. Boring I suppose, but I'm no worse than any other cricket tragic out there.
At least I wasn't tired on Saturday evening when Rhys took me to a small new restaurant that had opened up near where he lived in Cherrybrook. He didn't complain when I told him it was too late for me to drive back home or when I told him with a smile "I'll do all the hard work honey", as I eased my body down on top of his later on!
---
If you liked this post, you can leave a comment and/or a kudos!
Click the
Thumbs Up!
button below to leave the author a kudos:
And please, remember to comment, too! Thanks.
This story is 7600 words long.