Printer-friendly version
Who are the Real Monsters?

by:
Elsbeth




Ken Umeki will learn that not all monsters come out at night.


Chapter 14

Masanori Shisaa opened his eyes hoping that somehow he would awaken in his own home. However, it was just another day of his forced imprisonment by Sachiko Imai and his own mother Rika Shisaa. After the failed attempt to get Ken to safety, he didn't expect to become a prisoner underneath the Shrine. What was a little strange was his son Ren and not Aya showing up and freeing him from his imprisonment after the failed attempted. When the two of them went to check on Ken, the black robes confronted him again. Why had his son set him free in the first place only to have him confined once more?
What surprised Masanori most of all was the presence of Ken's Grandmother Sachiko Imai. Aya and Ken's grandmother had slipped into the enclosure a couple days after Ken's first arrival. Masanori knew that the planning for the Kaihen Ritual that changed Ken to Kimme had been meticulous from the cleansing bath, to the ritual breakfast to even using the correct dance to trigger the change in Ken. Was the plot to transform his nephew to Kimme already in motion before Ken arrived? Ultimately, the last minute scramble to save Ken had been for naught. Now final decisions for the Tojiru ceremony were now taking place and Sachiko wasn't leaving anything to chance. As long as Masanori behaved, his family would not be punished for his transgression.
After his meager breakfast, two Black Robes opened his door and dragged him to the baths. He didn't mind really, not being allowed to bathe regularly had been one of the many things that annoyed him about his captivity. At no time were they violent but it had always been implied. Of course, anytime they moved him from building to building he was wearing those damn silver chains. Told to shave and given clean clothes, Masanori made himself presentable for his audience with Kimme's grandmother.
"Good Morning, Masanori-san." Sachiko Imai smiled as the black robed guards escorted him into the council room.
"Imai-sama" Looking around, Masanori was surprised to find his mother not present.
"Taro, let's remove those chains from Masanori-san. I don't believe he will be causing any trouble." Sachiko motioned to one of the Black Robes who reached over and unlocked the chains from Masanori's wrists. "Much better, if you two will leave us, I wish to have a nice private conversation."
"Imai-sama" Kimme's uncle rubbed his wrists; those chains were more than uncomfortable. "What do you wish of me?" Walking forward he looked down and was surprised to find that Sachiko sat in front of a large celestial calendar.
"Please, Masanori-san, have a seat, there are a few things I wish to discuss with you this morning. Perhaps we can share a cup of tea together."
Masanori took a seat; neither the tea nor the taking of a seat was a request. He wasn't surprised when moments later Katie suddenly appeared.
"It's good to see that you are well, Masanori." Setting a cup of tea down in front of him, Katie smiled.
"As well as can be expected."
Katie gave him a sympathetic smile.
"You may leave, Katherine." Kimme's grandmother said.
"Yes Mistress, be well, Masanori." Katie nodded then disappeared through one of the shadows in the room. No matter how many times he has seen her do that it was always unsettling.
While Kimme's Uncle sipped his tea, he leaned over and studied the celestial calendar. He knew that the calendar played a significant part of the many rituals conducted by the Umeki family.
"Interesting, isn't it?" Sachiko said sadly.
"Excuse me?"
"Such a simple mistake that now eighteen years later we have to deal with its ramifications."
Masanori was confused. "Does this have anything to do with Ken?"
"Yes, of course. I can see by your face that you're surprised that I acknowledge my grandson. Unlike my daughter who simply hates men, I was rather fond of the boy."
"Then why is he now a girl."
Sachiko smiled and set her hand on the celestial calendar.
"Because the calendar said so?" Masanori shook his head incredulously, to make Ken go through all of this just because of the stars.
"Even before I delivered Ken into the hands of my daughter, the Tojiru Ritual was in his future. We knew the date and the time for it to be successful. In the original time frame, it would have taken place over the summer of his seventeenth year. However, as you know we ran into unforeseen complications."
Kimme's uncle smiled. An assault by an entire clan of Ningyo seemed a little more significant than an unforeseen complication.
"It's a shame really. I believe the child had real feelings for the girl, nevertheless, even if she was human that union would have not taken place." She smiled sadly.
Masanori nodded, he recently discovered that Ken had been destined to marry one of his cousins. "And now?"
Kimme's grandmother shrugged. "It's yet to be determined. The Umeki family is very small however, there are a number of promising candidates on the Imai side of the family."
"So why was this all a mistake?"
"Because Masanori-san we made a miscalculation in the original divination eighteen years ago. The Onmyōdō all believed the most auspicious results would be for a male child. We also concluded correctly that as a male, she would be more controllable. However, after the disaster in Hawaii, we performed the ritual once more and we discovered that a female form would hold much greater power. Dangerous, yes, we are playing with fire but the results will be wondrous. "
"So what about Ken?"
Kimme's grandmother waved her hand. "Ken or Kimme it doesn't matter, the enchanted personality was for the most part the same." Sachiko gave a half smile. She made sure that the Kaihen Ritual tweaked the enchantment just a little to make Kimme's transition easier." Ken's daughters would have been powerful Onmyōdō however; Kimme will become a great power unto herself. The Tojiru Ritual will merge the control of the Bunraku enchantment and the strength of spirit into a fine weapon for the Umeki family."
Masanori closed his eyes, so much had changed since Maso, Kimme's father had married Kaede, Kimme's mother from the Sachiko family. True the Umeki family no longer held the power it had, the last true Onmyōdō had been Maso's grandmother. Even if Maso was a dud, it was as if the Sachiko family now was now in control. Suddenly he realized that there must be a reason why Kimme's grandmother had given him this information. "What does this have to do with me?"
"Kaede would like you to become the Alpha of the Shisaa family."
Masanori eyes shot open. "I don't understand." One does not simply 'become' Alpha. Why does Kimme's mother need him to take over the clan?
"I respect and admire your mother, Masanori-kun." Sachiko used the more familiar honorific. "However, she is set in her old ways filled with prejudices that in the future will prove an embarrassment to my granddaughter. You on the other hand are loyal to the Umeki family especially Kimme. You perceived, incorrectly, I might add, a danger to Ken and you stepped forward to protect him. The Umeki family admires your dedication Masanori-kun."
"I don't see her stepping down peacefully."
Kimme grandmother smiled. "Don't worry about that little detail, I can be very persuasive."
"Can I think about it?"
"Of course Masanori-kun, you have until I finish this cup of tea."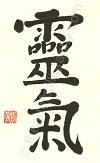 Sile sat well above the street overlooking the Shisaa enclosure. Spending most of her days dealing with the children of Skogshaven, most of her nights were spent studying the Shisaa enclosure. She hated to admit it but working with the children was a much-needed distraction. Most Fae, whether from the Summer or Winter Court found human children interesting.
"You have need of us, Baobhan Sith?"
Looking up, she spied a short gray goblin like creature standing in the branches above. "You're late."
The Spriggan shrugged. "Your new friends don't like my kind although I will say the feelings are mutual." He smiled revealing shark like teeth.
"Menadue, I need eyes and ears inside the Were's household."
"I see, why don't you ask your new friend?" The creature said the word friend like it was a curse word.
"She wouldn't approve."
The goblin gave the Scottish Vampire a wicked grin. "The one who holds your leash doesn't want you to upset her allies. Oh, poor Sile how far you have fallen."
"Don't push me, Menadue." With a wave of her finger, the goblin like creature flew in the air slamming into the trunk of the tree. "I'd be more than happy to make a deal with your brother, after I suck you dry."
The Spriggan staggered then bowed. "Mistress, I do apologize." Menadue didn't sound very sincere but she could tell he was now sufficiently terrified. "If you are willing to pay the blood price we can do business. As you can see the moon is almost full."
"You know I cannot do that."
Menadue shrugged. "Do or not do that is the only payment we will accept. Eoghan was more than happy to pay the price."
"Let me think about it." Sile said leaning back against the tree. Two hundred years ago, she wouldn't have given it a second thought.
"Well you do that, you have until the full moon." Menadue stepped off the branch to disappear into the night.
"You shouldn't be talking to them, Sile."
The Baobhan Sith made a frown, instantly recognizing the voice. She was amazed that neither she nor the Spriggan noticed her presence. "Lily, isn't it past your bedtime."
The Pixie snickered as she jumped to land on Sile's outstretched leg. Barely a foot tall wearing what appeared to be a BU sweatshirt and pants, the Pixie stood in front of Sile with her hands on her hips. "Why do you need their help? Why do you need eyes and ears?" The white haired fairy sounded a little confused.
Sile looked down at the Pixie. ""Why are you…wait have you been following me?" The Baobhan Sith looked around her sense stretching outwards but she found that only the two of them. A lone Pixie was very unusual.
Lily looked down twisting her foot. "Maybe…you seem to spend almost every night in this tree…I was worried." The small Pixie made a sad face. "Also I don't like that you're angry with me, so I wanted to do something to make it up to you."
"You can stay out of my kitchen, that would be payment enough." Besides destroying the kitchen, she also blew out all of the windows on the top floor. "So you have been following me."
Lily shrugged. "Just a little, so what do you need of the Shisaa family?"
"I'm worried about my…girlfriend."
"OH" The Pixie's eyes opened wide and she flew straight up to land on the Scottish Vampire's shoulder. Reaching over she gave Sile a hug. "I'm sorry."
Sile closed her eyes, on one hand she wanted to strangle the Pixie, on the other hand she reminded her of the children that came to the Historical center. "Thank you, Lily; there is nothing you can do. I need someone to go down into the enclosure and check on things."
"I can do that." Lily said proudly.
"No you can't, her Highness wouldn't approve."
"You mean I would get into trouble."
"Of course, I can't see that your Chief Bria would be happy with you either."
Lily hopped down off Sile shoulder and walked out onto the tree branch. "I get into trouble all the time Sile. I don't mind." Nodding to herself, the white haired Pixie turned and looked directly at Sile. "I'll be your eyes and ears."
Sile looked at the white haired Pixie. Encroaching upon the land of an ally might be enough for her expulsion from Skogshaven. Of course, dealing with the Spriggans could as well. The Scottish Vampire's relationship with the Sidhe Princess was still very new to see how far she could push it. Still she also didn't want to use up what good will she obtained saving Morgan's girlfriend.
"OK, Lily, but be careful and try not to destroy anything."
The Pixie grinned.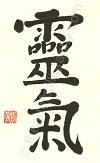 After my educational run with Aya, a few odd occurrences at home kept me a little more frazzled. Between the thought that at night I crept around and seduced seniors at Skogshaven High and that my family was some sort of Spirit Guardians, it was no wonder I was hallucinating. While eating breakfast, I swore that across from me was a white haired Fairy. She seemed to be trying to sneak around the dining room. Why a foot tall girl needed to sneak was anyone's guess but I decided to leave well enough alone. Secondly, with my paranoia now at full tilt, I was totally convinced my grandmother had recently been in my home. I continued to smell the incense she used for all of her rituals. She actually smelled like it most of the time, which was actually pleasant but now it was just frustrating. I didn't bother to point it out to anyone but thought I would keep an eye out just in case she was hiding in my closet. To cap it all off, after I told Sile about what my family did for a living she pretty much hung up on me. She was pleasant about it, told me that she loved me but I could tell she wanted to hang up. By the end of the night, I had convinced myself that she would no longer be interested in someone like me.
Thankfully, by the time Saturday night rolled around I was a little less frazzled. School being rather mundane was just what I needed to center myself. My imagination seemed to be more under control when I had to deal with thermite reactions, ferric oxide fun stuff, in Chemistry class and not catch myself on fire.
Sile eyed me with a lustful smile as she drove up to the carport. Of course, I was standing there wearing a dark green scoop neck minidress. Knowing she loved the color and with the long sleeves and fishnet, I was hoping for exactly that reaction. Slipping into the car, she gave me a long kiss, thoughts of her leaving me happily faded away.
"Ma bien-aimé" Sile reached over and wiped a tear from my eye.
"Sorry, it's been a rather stressful week and I thought that since my family appears to be some sort of spirit guardians, you would hate me."
Sile laughed. "Hardly, remind me to tell you more about Phillip sometime." I knew that he was the man who Sile said was her 'husband' all those years ago. Apparently, the Dark Fey sorcerer the town fought over the summer had murdered him when Sile and Phillip lived in Paris.
Sniffing I checked the mirror; hopefully I didn't look like a raccoon. "Agwe and the girls are going to meet us for dinner at The Nordic before we set off to The Necropolis." Reaching over to give me one another soft kiss, Sile threw the little red car into gear and we sped off into the night.
"OH MY GOD." Tabitha screamed as Sile and I stepped out of her little red bug. Running forward she gave me a big hug. "Look at you, you look so hot." Tabitha didn't look too bad either in her little black dress. Rose of course looked like some Viking goddess but it was Agwe who looked really cute in this yellow and blue printed strapless chiffon dress.
Quickly introducing Sile to my friends the five of us headed into The Nordic for dinner. We of course made quite the scene. Tabitha had planned it well. It was all rather embarrassing but was also a lot of fun.
I was happy to see that Sile was quickly dragged into our discussions. When she mentioned to the others she lived in Paris, Agwe immediately switched to French and two of them spoke for about ten minutes. The rest of us were impressed. Tabitha really was interested in what Sile did at the history center. She planned to become a teacher after college. After politely turning away a couple of interested gentlemen with the comment that it was a girl's night out, the four of us headed off to a night of dancing.
"Crap, look at that line." Rose complained. "It's going to take an hour to get into the club."
Grinning I looked up at Sile who only nodded. The others were surprised when the two of us passed the line and approached the door. Quite a few people gave us a dirty look. "Pavel; crowded as always I see."
"Evening Sile." The Russian man looked at the five of us. "I gather all of you are together?"
"Yes."
"Agwe, it's a pleasure having you. Say hello to your mother for me." Pavel gave her a warm smile. Opening the door wide, he gave a slight bow. "Welcome to The Necropolis, ladies."
Linkin Park's "Burn it Down" was playing as we entered the club the full force of the music slamming into our chests. Immediately the girls began to move their bodies to the beat. I hadn't taken more than three steps into the place before I began to feel a little buzzy. It was nice feel. After we paid our cover, Sile mentioned that we already had a table reserved overlooking the dance floor.
Tabitha had a huge grin on her face. "This place is fantastic."
"I'm glad that there are five of us though." Rose looked around the room.
For some reason I wasn't surprised to find the owner of the dance club sitting at our table. She quickly rose. "Agwe, you look beautiful. Seems the little girl I knew in Paris has bloomed into a beautiful woman."
My friend looked embarrassed at the compliment but she happily returned the offered hug. "Aunt Nina, let me introduce you to my friends."
"Aunt Nina." Sile commented.
"Hush, you."
After being introduced to the others, Nina also gave me a warm hug. "So your Kimme, it's a pleasure to finally meet you." For some reason she sounded amused.
"Sile, when you have a moment, come into my office I have something to show you."
"Sins of the Flesh" by Sister Machine Gun dragged the five of us to the dance floor and in no time at all, we were moving with the music. Sile of course outshone us all, pulling in different partners then twirling them away out of her orbit. Soon Sile and I moved in harmony dragging others into our group. When 'Tik Tok' by Kesha came on, four of us decided to take a break with Rose having to be dragged off the dance floor as she complained she liked the music.
Last time when I danced as Ken, I didn't exactly feel well afterwards. It was difficult to explain, I wasn't tired but I didn't feel right. After a half a dozen songs tonight I felt great. Almost as if I was feeding off the energy in the room, I walked around with a buzz.
"Are you ok?" Agwe leaned over and half screamed in my ear.
Smiling I nodded.
"You seem different." She said with concern in her voice.
"In what way?"
Agwe shrugged. "I don't know, just different."
Giggling I dragged her off to the dance floor when "Ain't No Rest for the Wicked" by Cage the Elephant started.
Authors Notes: A special thanks to djkauf for a little elvish editing. If you like the story please leave a Kudos, if you have the time I would love to hear from you. Thanks to all for reading! - Elsbeth
© Copyright - Elsbeth2011/2012
---
If you liked this post, you can leave a comment and/or a kudo!
Click the
Good Story!
button above to leave the author a kudo:
And please, remember to comment, too! Thanks.
This story is 3441 words long.