Destination Unknown
By, Hilary Richards
Part 4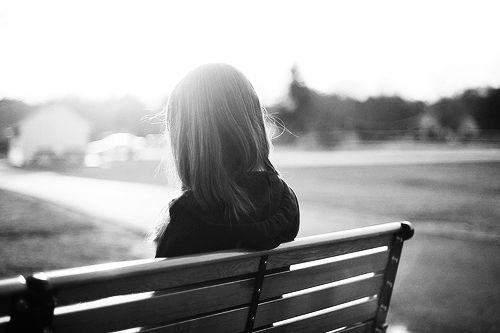 ---
Synopsis:  Ashley Roberts had decided to embrace her female side and started on her journey into womanhood thanks to the support of her family. At the moment things seem perfect for our girl. She seems to have found a new direction in her life and is starting to see life through a whole new set of eyes. .
---
Chapter 16
It had been a weird morning for me, I had gone for a drive with my Uncle and had no idea where the two of us were headed. We ended up at a Children's Hospital in Aurora Colorado. This was a side of my uncle that I had never seen but I was not surprised all the same.
"So where to now I asked him?", as I put on my seat belt.
"Denver honey", he said with a smile and put the truck in gear and the two of us were on our way.
"So, do you come here every week, Uncle Brian?" I said referring to the hospital.
"Yeah pretty much, I know that it's not something I have to do but, it's something I have been doing since I was your age. It was originally a school project and for some reason, I never stopped even after the project was finished." He explained.
"If you wouldn't mind the company, I wouldn't mind joining you again next week. If that is alright with you Uncle Brian." I said looking over at him.
"I would welcome the company." He said with a smile.
"So what's in Denver?" I asked him.
"There are two things, we're here for Ashley, the first is the lumber yard, I need supplies, and the second is a store called, Enviro Plus they deal in used furniture were going there to see what I can find to spruce up your bedroom." Uncle Brian said with a big smile.
"My room is fine Uncle Brian; all I really need is a bit more closet room," I explained.
"The attic is not really a bedroom honey, but when I am finished with it, it will be." He said grinning.
"I still don't understand why you are doing all of these things. Megan and I are just your nieces.", I said looking out the window.
"That's where your wrong Ashley, Megan and you are more than just our nieces. We love having the both of you around. Helen and I both talked about it last night. We were going to bring it up to your mother later, but we want all of you to stay." Brian said with a grin.
"I would like that since I have moved here, I finally found myself and I have found people that I am growing to love," I said looking over at him.
"We feel the same about you Ashley. I know you have been through hell and back but will always have a home here in Littleton." He said with a smile.
"I wish you could have been my father, Uncle Brian when I am with you I feel safe. All I ever felt around my father was fear and anxiety. It felt like I was walking on eggshells 24/7 and most of the time, I had no idea what would set him off." I said pausing and then continued.
"I never really knew happiness other than one time, that was when the police showed up and took him away. I was astatic when that happened, but I always knew he was out there and would eventually try to return" I said frowning.
"You're safe here Ashley, I promise that he isn't going to get anywhere near you," Brian said looking over at me.
"Believe me, I hope you're right," I said frowning.
We arrived at Alpine Lumber Company 15 minutes later, I waited in the truck while my uncle went inside to pick up his order and have it loaded on the back of his truck. After the truck was loaded we headed over to Enviro Plus.
Enviro Plus was a small store, that mostly dealt in used furniture, Uncle Brian and I made our way inside and started looking around.
"How about this desk, it would be perfect for your bedroom Ashley?"
"It's nice I said looking at all the space. It will do but I could really use a mirror to go behind it, that way I could also use it as a makeup table also. "I said looking over at my uncle.
"That shouldn't be a problem Ashley, we can always pick up a mirror for it or I can even mount one on the wall." Uncle Brian said then took out his measuring tape and checked the width of the table.
"Will it fit?" I asked him.
"Yeah, but barely I will have to be careful bringing it up the stairs to the attic," he said looking over at me.
After paying for the desk my Uncle loaded it on the back of his truck and spent a few minutes making sure everything was tied down. Once we were ready, we headed out. It was around 11 am when we started back towards home. We did make one more stop along the way at the McDonald's drive-through and ordered a bite to eat.
I ordered, a cheeseburger combo, and a diet coke and my uncle went with the big mac combo. To be honest I wasn't a big fan of fast food. Sure I would eat it but that didn't mean that I thought it was healthy, I thought to myself as I took a drink of my pop.
So did Barbara happen to mention to you how long it would be before she has all the documentation ready for me to start school?
"Not really, Ashley, you might want to talk to your mother about that she talked to Barb, and maybe knows more."
"I think that I will do that when we get home," I exclaimed.
"So, I take it you feel like getting back into a normal routine Ashley."
"Yeah, that is one way of putting it Uncle Brian, I just want to get on with my life and attending school is part of it," I said looking over at him.
"You're just going to have to be patient, these things take time Ashley, I agree with you the letter is going to be a big help, but then there are also your school transcripts that need to be transferred from Boston," Brian explained.
"I wasn't thinking about that, how long do you think that will take.", I said looking over at my Uncle.
"Between the letter, the appointment at the school and the transcripts, I would say a few days to a week, provided we don't run into any trouble with the school Ashley," Brian explained.
"Do you think the school will give me a hard time." Uncle Brian.
"I doubt it, things here are a lot more liberal now than they used to be. In my day though, it would have been a completely different story." My uncle explained.
"Not everyone is going to be as accepting as your family is Ashley, you should prepare yourself for that." My uncle said looking over at me.
"I have had those thoughts also, Uncle Brian and I am a bit scared how people will react if the truth ever came out. I also know that the time will come and I will have to be honest with someone if I want a relationship." I said after taking a bite of my cheeseburger.
"Yeah Ashley, I can see that being hard, rejection is hard under normal circumstances but you also have the added risk of your secret getting out," Brian said frowning.
"That's kind of the problem, anyone I open up too I am going to have to really trust and the only way to build trust is through communication and time spent together, either way, someone gets hurt if things don't work out," I explained.
"I know that you like this Adam guy, do you plan on taking things further with him?" my uncle asked me.
"I could lie to you and say no, but I won't Uncle Brian. I have feelings for him. It's not love but there is a strong attraction, between the two of us." I exclaimed.
"Oh Ashley, I am not going to tell you not to see him, but be careful and if you start to believe you are in love with him, you're going to have to tell him the truth. Otherwise, you're just playing with the poor guy's head." Uncle Brian exclaimed.
"I promise if it gets to that I will tell him," I said looking over at my Uncle.
"Good girl, but if you decide to tell him, it will be somewhere out in public and you're going to tell me first so I can make sure I am there." Uncle Brian said firmly.
I grinned at my Uncle and called him, "My own personal bodyguard."
"You need all the protection you can get right now sweetie." He said with a big smile.
We took our time on the way back and even went off the highway a few times so he could point out many of the different attractions that the area had to offer.
The idea of moving to Littleton Colorado hadn't been a welcomed one. I didn't want anything to do with the move, I have never really been a fan of change but as I looked out the window now I could see the beauty of this place but most of all I could see hope towards a better future for all of us.
Chapter 17
The two of us arrived home around 12 pm, and I saw mom's car in the driveway but Aunt Helen's was gone. As my Uncle and I made our way inside. The house was completely quiet.
"I guess everyone is out", I said looking over at my uncle.
"Well, it looks like just the two of us, we should bring the desk upstairs. I can carry it but, I am going to need you to guide me, Ashley," He said with a smile.
So for the next half hour, the two of us took our time and carried the desk upstairs. Once we had made it up to the second floor. The real fun began Uncle Brian had neglected to take into consideration the door within his calculations. So we ended up having to remove the door altogether.
"There Ashley, that should do it", he said with sweat running down his brow.
"Yeah, I think so too", I said with a smile and took a place behind the door and the two of us carried it the rest of the way upstairs and into my bedroom.
After looking around we decided to set it up next to one of the side windows, there was a wall jack waiting and unfortunately, the attic didn't have many plugs around.
"There, all done honey", he said letting out a low sigh.
"Why don't you grab yourself a shower Uncle Brian, and I will grab us a couple of drinks and make the two of us something to eat," I said with a smile.
"I think maybe I will do that." He said with a smile.

After making my way downstairs I headed straight for the kitchen and put on a fresh pot of coffee, and then grabbed a frying pan from the drawer just below the oven. I took out the margarine, and greased the pan and put it on the burner and set the heat to low. I then took some bread and cheese out of the fridge and started making one of my favorites, Grilled Cheese for the two of us.
While the sandwiches were cooking I turned on the little stereo that was mounted under one of the cupboards and played with it until I found the country channel and the music started playing.
Just about the time the grilled cheese was finished Uncle Brian came into the kitchen. I looked over at him, "Take a seat, I will bring it over to you." I said with a grin.
"Two sugar, two creams, right?" I said looking over at him.
"That sounds perfect honey", he said with a smile.
I brought him over his sandwiches first, and then poured us two cups of coffee and carried them over to the table. I sat his coffee down next to him and placed mine next to his and then retrieved my grilled cheese and turned off the stove and took the seat next to him." I hope you like it, Uncle Brian, it's not much but it's one of the few things I know how to make, well that and Kraft Dinner, and I am not much of a fan of that anymore.", I said with a smile.
"It's great honey, I am glad you chose this then.", he said after taking a bite.
After doing the dishes Uncle Brian turned to me, "I have a few errands I need to do, will you be alright here alone?"
"Yeah, I might just take a walk to the mall or something ", I said with a smile.
"Do you have enough money?", he asked me.
"I have my bank card, and a few dollars on me, I should be fine, but thanks," I said with a big smile.
"Alright, you have my number if you run into any problems call me." Uncle Brian said with a smile and then left to do whatever he needed to do.

I spent the next hour in my bedroom, setting up my desk, once I was finished and everything was put away I changed into a pair of my new Jeans and grabbed a white tee shirt and slipped it on.
I spent a few minutes touching up my makeup and I was ready to leave. It was still a bit cold out so I slipped on my new jacket, and grabbed my purse and headed downstairs. My bedroom door was still off its hinges so I couldn't really close it. So I just continued on downstairs and exited our home.
As I was walking, I received a text from Adam, "hru", followed by a happy face emoji.
"Good, walking to mall.", I replied.
"Why?", he responded.
"Bored, need minutes for phone & new number," I explained.
"Want company? ", Adam replied.
"Sure, meet me at Starbucks. ", I texted back.
"See you soon Ashley ", was his response.
After putting my phone back in my purse I continued on walking towards the mall and eventually came to the bike trail and followed it until I reached Main Street from there the mall was just a couple of blocks away.
After about 10 minutes waiting in line, I found myself finally being served, Starbucks was pretty busy, and there didn't look to be many free seats available. Like I had feared there were no seats available inside or outside of the store.
So I made my way to the food court and found a seat near Subway and texted Adam letting him know where to find me. After a minute or so he texted me back telling me to stay put and he would come to me.
As I waited for Adam I looked around and noticed that there were a few guys checking me out. This was something I wasn't really used too yet, sure when I was in boy mode I had drawn my fair share of attention but that attention was unwanted.
Now that I was completely in girl mode and seeing the reaction other guys were giving me validated that I was no different than any other teenage girl and when I saw Adam approaching and the look on his face I knew that he liked the new me.
"There you are and I thought you were beautiful before, but I have to say you completely outdid yourself." He said with a big smile.
"Thanks, Adam, I felt it was time for a change," I said grinning as he took a seat across from me.
"Well, it really suits you, Ashley." He said with a smile.
"So, what are your plans for the rest of the day," Adam asked.
"Nothing really, I just needed to get out of the house for a bit," I explained to him.
"Well, how about we start our date early then." He said with a smile.
"Alright Adam, so what do you have in mind?" I said grinning.
"I was thinking you haven't really had a chance to see much since you moved to Littleton, how about I give you the tour Ashley," Adam said reaching across the table and taking my hands in his.

Adam and I talked for a bit while I finished my coffee and once I was finished he took my hand and the two of us made our way outside and after a short walk in the parking lot, we came to a Yamaha YB1 F5B motorcycle.
"Here's my girl.", Adam said with a smile.
"She's a beauty, but I think you can do better.", I said with a big smile.
"Yeah, I think that you might be right," Adam said handing me a helmet which I slipped over my head and climbed on the back of his motorcycle.
Once Adam climbed on I wrapped my arms around him and he started the motorcycle and we pulled out of the parking lot and onto the road. We drove for about 30 minutes until we reached Chatfield State Park.
I had to admit that I was quite surprised as I climbed off Adam's motorcycle. The park was absolutely beautiful. There was also a very nice beach that I imagined was quite busy in the summer months.
"You are going to love it here Ashley, It's almost as beautiful as you are," Adam said taking my hand and the two of us started walking on one of the many walking trails in the park.
As the two of us walked along the trail, there were areas that were a bit challenging, but Adam was being a gentleman and stopped numerous times to help me get past one obstacle or another.
"I can't believe this place, it's so beautiful", I said looking over at Adam.
"You should see it here when they have the hot air balloon rides, Ashley. The views are breathtaking.", Adam exclaimed.
"I have never been in a Hot Air Balloon", I said excitedly.
"Well, I have only been up once, maybe when the season starts we can come back," Adam said with a smile.
"That would be fun", I said with a grin.
"Let's have a seat over there," Adam said pointing to some benches along the trail.
"Sure", I said with a smile as the two of us walked to the nearest bench and took a seat.
Once I was comfortable Adam released my hand and slipped it around my shoulders, and I did what any other girl in my position would have done I leaned in and laid my head against his strong shoulders.
"This is nice", he said pulling me closer to him and before I even knew what was happening he leaned down and kissed me.
The kiss startled me at first and honestly, took my breath away but I found myself slipping my arms around Adams' neck and returning his embrace. The two of us stayed like this for god knows how long but when the kiss ended I knew that it wouldn't be our last kiss.
"Wow", I said when I finally came back to my senses.
"Wow, doesn't describe it. I have been wanting to do that from the day we first met." Adam said looking me in the eyes.
"Well, it took you long enough," I said with a smile and broke down giggling.
The one thing Adam didn't realize was this had been my first kiss for me as either gender, but I had to admit I had never been more excited about anything in my life.
Chapter 18
Adam and I were too caught up in the moment, and each other to even notice the old couple that passed by us holding hands. "God that was us 40 years ago Charlie", the old woman said in a low voice.
I loved the feel of Adams arms holding me, and I didn't want it to end. The two of us just sat there and took in what had just happened and both of us knew that our feelings were real.
"So, Ashley did you have anyone in Boston?" Adam said looking over at me.
"No, Adam, to be honest, Boston was a very dark place for me. There was a lot of pain and anguish there for me but you know the funny thing. I was completely against moving to Littleton. You would think with everything that had happened there I would be glad to leave." I sighed.
"Well, I am glad you did otherwise I wouldn't have met you and kissed those soft lips of yours," Adam said with a smile and then leaned in and kissed me again.
"Me too, for so many reasons," I said once the kiss ended.
"So what was so bad about Boston, if you don't mind me asking?" Adam said looking over at me.
"I am not sure that I am ready to go into all the details with you yet Adam, let's just say my father was very abusive towards me. He was eventually arrested and served time in jail, but was released recently, and that's part of the reason we moved to Littleton, so we could get away from him." I explained.
"So please understand Adam, it takes me awhile to trust people, eventually I will tell you more but I am not quite ready yet." I said frowning.
"That's alright Ashley, we have just started dating, if you want to call it that.", Adam said looking me in the eyes.
"Yeah, I would say, after all that kissing the two of us are dating." I said with a grin and cuddled up against him.
"If that is the case Ashley, I think there is something you need to know. I have a child, a little girl, my parents are helping me raise her, but she is not normal, she has Down Syndrome. I was stupid and made a mistake and my ex-girlfriend ended up pregnant. We didn't know till later on that the child she was carrying had Down syndrome." Adam explained.
"That must have been hard." I said looking over at Adam.
"Yeah, Sarah wanted to give the child up, but I talked to my parents and with their help I decided against giving my daughter up. Mom and Dad have been great through all this but I know that they are disappointed in me." Adam explained.
"I think your brave for not giving her up, giving her up would have been the easy route, but being a father to her takes a lot of strength. So when do I meet her?" I said looking Adam in the eyes.
"Her name is Abby, and you won't be meeting her for a while Ashley. She is only 6 months old but gets attached to people quickly, my last girlfriend thought that she could handle it and spent a lot of time with Abby and when it didn't work out between us, it really upset Abby." Adam explained.
"I don't always have the freedom to run either Ashley, the agreement with my parents was, I take care of Abby, accept for when I am in school or attending school events and they only reason they allow me to continue playing football is I have a chance of maybe getting a scholarship." Adam explained.
"You must have a lot of girls interested?" I said looking at him.
"Yes, there have been lots of girls interested until they find out I have a daughter, and some have dated me, but once they met Abby, they weren't interested." He said sadly.
"I can see why, most girls our age are not wanting to start a family, let alone bring up a disabled child and to be honest I am not sure that I am either." I said sympathically.
"Well maybe, we should be getting back." Adam said sadly.
"Hold on Adam, I didn't say I wasn't interested in going out with you. Let's just say both of us have our own set of issues were dealing with at the moment but it doesn't mean you and I are not compatible. "I paused and then continued.
"Now as far as Abby goes, I honestly don't know but if you and me are going to date, then you can't hide her from me." I said firmly.
"Alright Ashley, I will let you meet her, I will talk to my mother and see about having you over for supper sometime this week, but I will warn you now it's not a quiet household." Adam said frowning.
"Now, enough of this can we get back to the kissing." I said with a smile and then wrapped my arms around him and kissed him passionately.

The two of us stayed on the bench for a while longer then Adam stood up and reached down and took my hand. "Come on honey, there's one other place. I want to show you." He said with a smile.
After a short walk we came to a clearing, that had a small creek running alongside, hopefully we will see something he said as we went off the trail and followed along the creek, until eventually we came to and area, and I saw about 20 deer grazing in the field. "This is amazing they must know were here, why are they not running?" I said looking over at Adam.
"The park is also a wildlife reserve, their protected and over time they lost the fear of people, you still have to be careful around them though." Adam said as the two of us continued walking until we were about 10 feet away.
"Let's have a seat here Ashley, maybe if we're lucky one will come over." Adam said looking over at me.
"I better stand, I don't want to get grass stains all over my new jeans." I said looking over at him.
"Just sit on my lap Ashley, I promise that I won't bite." He said with a smile.
After Adam sat down I slowly lowered myself onto his lap and once I was seated felt his strong arms wrap around me once again.
"Next time I will bring us a blanket" Adam said with a grin.
"I don't know, I kind of like it on your lap." I said with a smile and then felt him start to harden beneath me.
Damn, that didn't take long I thought to myself as I started to realize how big Adam actually was. I was also kind of flattered knowing just how much of an effect that I was having on him.
"Sorry Ashley", he said looking on comfortable.
"It's alright Adam, I understand but don't expect me to do anything about it, you're lucky I let you even get to first base." I said with a smile.
"You loved it" Adam said with a smile.
"I never said I didn't", I said grinning.
The two of us stayed there for about an hour before starting back, sadly the deer were too timid to come over and join us but I wasn't too worried I had a great time. It was romantic and everything a first date should be. I thought to myself as I climbed on the back of his motorcycle and we started driving towards home.
We arrive back at my home around 5 pm, I was sad to see Adam go, but we agreed to meet up in a few days. Before leaving Adam walked me to the door and the two of us kissed once again and then said our goodbyes.
As I entered the living room I saw my reflection in the mirror over top of the fireplace, my lipstick was pretty smeared, I guess that Adam was wearing most of it. I thought that I better, clean it up before someone noticed and made my way upstairs, and was about to go to the bath room when Amy and Megan exited their bedroom.
When they saw me I knew that the secret was out of the bag, even I knew there was only one way for a girl to mess up her lipstick this bad.
Amy had a big smile on her face, whereas my sister looked a little flustered.
I looked at them, "Alright, I kissed a guy and I liked it." I said singing the words and then tried to prepare myself for the questions that were bound to follow.
"Adam", Megan said flatly.
"Who else would it be." I said entering the washroom and started cleaning up.
"I thought we agreed it wasn't a good idea, you seeing him." Megan said looking frustrated.
"No, we discussed it and I agreed it wasn't a good idea, but I never said anything about not seeing him." I said looking over at Megan.
"Well when this blows up in your face, don't come looking for help from me Ashley, you brought this on yourself ", Megan said walking away.
"Glad you're happy for me sis, I love you to." I said as she walked away.
"I suppose you're against Adam and I being together too Amy." I said reapplying my lipstick.
"Actually Ashley, no I am not, let's go upstairs the two of us need to have a little girl talk about Adam." Amy said walking over and giving me a hug.
Once Amy and I were alone in my bedroom, she turned to me, "Ashley what I am about to tell you, just about everyone in our school already knows."
"Adam's like you, he's changed a lot over the last year, when I first met him he was an arrogant, self-centered bastard, he dated a lot of girls, it was all about scoring for him he didn't really care one bit for the girls he hurt." Amy exclaimed.
"That doesn't sound like Adam." I said flatly.
"Believe me Ashley, he was a real prick and when he got Sarah pregnant, he tried to say it wasn't his and that she was running around on him." Amy explained.
"Why are you telling me all this, the guy your talking about sounds like a real scumbag.". I said looking at Amy.
"He was Ashley, and then something happened. There was an accident, and he almost died. He had been drinking heavily, and when he finely left the hospital. He took responsibility for the baby and started working evenings and weekends to pay for everything the child would need." Amy explained.
"When the child was born, everyone tried to talk him into giving it up, even the mother didn't want the baby but Adam refused to listen to anyone when it came to the baby, he's not the same man he was Ashley. I love the man he has become, but it's not me he wants." Amy said sadly.
"I am sorry Amy." I said hugging her.
"It's alright Ashley, I think the two of you were meant to be together, I knew it the moment I saw the two of you together and I want you both to be happy." Amy said as tears ran down the side of her face.
"Don't listen to Megan, Ashley follow your heart he's a great guy and I know that if you're honest with him, he will see the girl that you really are." Amy said with a grin.
"I hope you're right Amy, but I am not ready to tell him my secret yet." I said looking her in the eyes.
"Don't wait too long Ashley, the longer you put this off the worse it will be for him." Amy explained.
"I guess Megan isn't too happy with me right now", I said frowning.
"Just give her time Ashley, she didn't mean what she said, she's just being protective of her baby sister and honestly you still have a lot to learn." Amy said with a grin.
"How about we join the others, our moms have likely already started serving supper." Amy said with a smile.
"Our Mom's, that just sounds so weird." I said with a smile.
"Yeah but I kind of like the idea, it's like I have two sisters now." Amy said taking my hand and the two of us made our way downstairs.

I was worried that Megan would have told Mom, about Adam and me, but thankfully she didn't say anything. Aunt Helen, had made pork chops, mashed potatoes and veggies for supper. I had to admit that Aunt Helen was an awesome cook as I took a bite of my pork chops.
Everyone basically talked amongst themselves, which I was grateful for lately the conversations had been directed towards me, and I really didn't feel like giving a recap of what happened last on the Ashley Roberts Show. I thought to myself as I just sat back and listened to our parents talk amongst one another.
After supper Amy, Megan and I took care of the dishes as we worked Megan turned to me, "Sorry about earlier Ashley, I just worry that you're taking on to much too soon." Megan said sadly.
"You may be right Megan, but I really care for Adam and I am not ready to just walk away." I said looking over at her.
"If you're sure Ashley, I won't stand in your way." Megan said leaning over and giving me a hug.
"There enough of the arguing." Amy said with a smile.
"Shut up, I said pulling Amy over and the three of us hugged one another."

Later that night,

I was watching the late news; two people were left dead after a botched robbery attempt at first General Bank in Boston. Criminals are still at large, and police are asking the public for any information they might have.
Well at least it's safe here in Littleton I said to myself as I left the news station and loaded the page for youtube. It was a boring night so I found myself looking for something worth watching and loaded up a country playlist.
Once the music was playing i climbed into bed and picked up where I had left off in the book that I was reading and eventually fell into a deep sleep.
End of Part 4
To be continued in part 5
---
If you liked this post, you can leave a comment and/or a kudos!
Click the
Thumbs Up!
button below to leave the author a kudos:
And please, remember to comment, too! Thanks.
This story is 5897 words long.