Printer-friendly version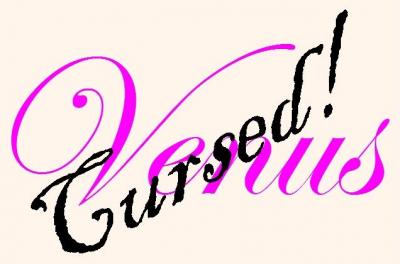 by Saless
Chapter 123
---
Nathaniel was forgotten for the moment as Charlotte and Rose stared at Tiffany.
Oops, we didn't think about that! What do we do now?
Jill thought.
"Were you?" Charlotte asked.
Tiffany shrugged, "It's a really long story."
Charlotte stared into Tiffany's eyes for a long moment and finally nodded, "Alright, we'll leave that for later. Since Tina and Willow will be back soon I'll start calling around to see how soon we can get this meeting going."
Rose looked back and forth between Charlotte's departing form and Tiffany, "But, how..."
"Don't worry about it right now, Rose!" Charlotte called out.
Rose looked confused, but shrugged and sat next to Nathaniel. "So," she said, giving Tiffany one last odd look and turning to Nathaniel, "what are we going to call you now?"
"I'm really stuck like this?" he asked looking bewildered.
"Not really. You just have to decide which is more important to you. Going back to being a guy, or doing magic." Jill replied.
He shook his head, angrily pushing his hair out of his face, "You don't understand! I have to do magic. I need it! That means I'm stuck."
"Why do you need it?!" Jill asked.
He shrugged, "I don't know, it's just something I've always felt. That's why I joined the Coven in the first place. I couldn't find any real magic anywhere else."
"So, sounds like you're staying like you are. So what do we call you?" Rose asked again.
He groaned, "I guess you can call me Natalie, if you must."
"So, what will you do now. I don't suppose you'll have much luck picking up where you left off with your life." Rose said.
She shrugged, "I didn't have much of a life, anyway. I was living out of my car, wherever it is."
"Wait, you mean you don't have anything?!" Tiffany exclaimed.
She shrugged, "Just what I'm wearing, unless I can find my car. Even then it's not much."
"What about family?" Mike asked.
She laughed bitterly, "What family?! My Dad bailed on me when I was six. Mom drank herself to death a few years ago. I think I have some aunts and uncles somewhere, but I don't know where. And they wouldn't want to see me even if they could recognize me now."
"Don't you at least have friends?" Jill asked.
She shook her head, "No, I got pretty focused on magic a while back. What friends I had got frustrated with me and split. Can't say I blame them, really. It's not like most people would believe in it. But I always knew there was magic in me. Just couldn't figure out how to get it out."
Rose nodded, "That's a lot like Willow. She always felt drawn to the idea of magic, though she didn't actively pursue it until I told her about it."
Natalie frowned, "You're talking like she isn't sitting right over there?"
"Oh, yeah. Sarah, maybe you should change back so you don't confuse the poor girl more than she already is." Jill suggested.
Sarah leaned back and looked over at Natalie and willed herself back to normal. Natalie and Rose gasped in surprise. "How do you do that?!" Natalie breathed.
Sarah shrugged, "I'm not really sure."
"It's not fair. I've been looking for magic all my life and it just falls in your lap!" Natalie groused.
"I know how you feel." Willow said breathlessly as she walked in. "I'm really envious of Sarah, myself. Can you change me back now Sarah?"
Tina had walked in with Willow and stepped around her to look at Sarah. "Are you alright?" she asked, also breathing hard.
Sarah nodded weakly, "Yeah, I'm fine. Here, let me touch Willow so I can change her back." Tina stood back and Sarah tapped Willow's outstretched hand, changing her back instantly.
"Well, we lucked out." Charlotte said, walking up behind Tina. "Everybody is available to come over tomorrow night. I was afraid it would be a week or more."
"I suppose we should come back tomorrow, then?" Jill asked.
"Well, only Sarah really needs to be here." Charlotte replied.
"Can I come with her?" Tiffany asked. Erica can't make it, but I doubt you want to come alone, do you? she thought.
Thanks, you're right. Sarah replied.
"If you want, I suppose. We try to keep the meetings as small as we reasonably can, though." Charlotte said.
They all sat, who weren't already, and looked at each other uncomfortably. Charlotte cleared her throat, "Are you still open to talking now, as I suggested before?"
What about Natalie? Mike thought.
She is as deeply involved in magic as anybody can be. She has no reason to tell anyone about us and she has already seen Sarah's magic at work first hand. But it is up to you. Vash sent.
We might as well, she's probably going to be around a lot since she's so set on learning magic. Sarah thought.
"I suppose so." Jill said, glancing at Natalie.
"Willow, why don't you take Natalie here up to the guest room. She can sleep here tonight." Charlotte suggested.
Natalie grumbled at being left out but followed Willow upstairs.
"So, how long have you guys been doing magic, anyway?" Tina asked.
Mike thought about it a moment and said, "About a month, maybe a little more. That about right?" He looked to the others, who nodded.
"A month?!" Charlotte exclaimed.
Mike shrugged, "Yeah. We're still getting used to the idea. To be honest, we didn't know there were other people out there with magical abilities until a few days ago."
"Wow, you must have felt really isolated." Rose said.
"Not really, now that you mention it. We had other things to focus on at the time." Jill said thoughtfully.
"Like what?" Tina asked.
How much shall we say? Vash asked.
I still think we should leave the portals out of it. If for no other reason than people might want to use Sarah to get a magical boost. Jill thought.
Just start with Sarah's transformation, then. They'll assume it was because of her shape shifting ability. Vash advised.
But... I don't really want everyone knowing I used to be a guy, if I can help it. Sarah protested.
Like you were ever a guy? Erica replied affectionately. Tina already knows. The others might, now, too, if she's said anything. But we won't say anything if you don't want us to.
Thanks! Sarah replied, wishing Erica were with her physically as well as mentally.
Perhaps we should focus on the FBI involvement, then? Vash suggested.
Okay. Jill agreed, "We made a few mistakes early on and attracted some attention. We were focused on trying to seem normal."
Charlotte nodded, "Yes, the fear of all of us in the magical community is to attract attention. Well, most. Do any of the rest of you have magical ability besides Sarah and Jill?"
"Jill?!" Tina exclaimed. "I didn't know Jill was magical, too!"
Jill shrugged, "I'm an empath. I can sense people's emotions."
"Wow, that's so cool!" Willow exclaimed as she walked back into the room. "Oh, and Natalie's taking a nap." she said to Charlotte.
She nodded, turning to Sarah and the others and said, "You all have some kind of magical ability, don't you?"
Mike nodded, "Sure. I'm the shape shifter. I've never done stuff like Sarah did, I wonder if I could?, but I can take animal forms."
"So shape shifters really aren't extinct!" Charlotte said thoughtfully.
Mike shrugged, "It's not like it's hereditary or anything. Came as much of a surprise to me as anyone else."
Tina turned to Tiffany, "What about you?"
"Shadows." Tiffany replied, pulling them in briefly and releasing them again.
"Cool!" Willow said.
"What about Erica?" Rose asked.
"She's just immune to magic." Jill said.
Charlotte gaped, "Do you... have any idea... what a big deal it is to be immune to magic?!"
Sarah looked confused, "What's the big deal?"
"What's the big deal?! In the old days when magic was stronger people like Erica were used as weapons against powerful magic users! In fact, it would probably be a good idea to not tell anyone else about her immunity." Charlotte said.
Sarah looked shocked and nodded numbly. Did you get that? she asked.
Yeah, I'm pretty much sharing your perceptions right now. I hadn't thought of that angle, but I guess it makes sense. Maybe in the future we can just say I'm resistant to magic? Erica mused.
Perhaps. That would still be of similar interest, though. Vash said.
"So... does that mean Erica can't do magic?" Willow asked.
"I assume so." Sarah replied.
"Oh, man, that sucks!!" she said.
Sarah shrugged, "I don't think she feels like she's missing anything, really."
True. Erica agreed. Besides, I have my beautiful fiance for that! Sarah blushed and stared at the floor again, hoping nobody would notice.
Should I mention my telepathy and telekinesis as well? Jill wondered.
They already know we're all unusually powerful, so I don't see why not. Mike thought.
"Um, I wasn't totally honest about my abilities before..." Jill said.
---
To Be Continued…
---
If you liked this post, you can leave a comment and/or a kudo!
Click the
Good Story!
button above to leave the author a kudo:
And please, remember to comment, too! Thanks.
This story is 1538 words long.