Printer-friendly version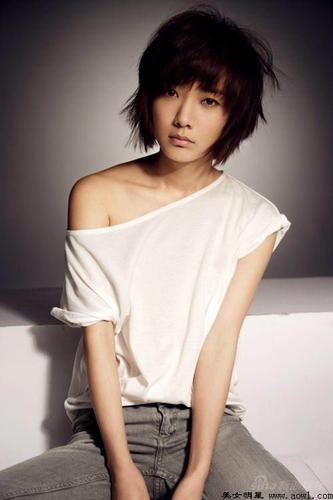 Walking in Beckys Shoes – Chapter 7
By
Julie D Cole
I couldn't see Nicks he was late. Not like him at all. I was looking at some shoes when I heard the click of heels behind me. I turned and my mouth dropped open.
'Nicks. My God is that you Nicks. You look so funny. What on earth are you doing dressed like that?'
……………………………………………………………………………………………..
'Well it's the Plan I told you I had come up with. If we want to catch a fox by snaring him we need a bait like a rabbit. I know I'm no bunny girl but in the dark I think he might be tempted. What do you think?'
I looked at Nicks. First of all he was a bit on the tall side for a girl and the heels didn't help.
'Where did you get those from?'
'They're my mums. These are the only ones that fit me but they're OK aren't they?"
'Nicks they aren't exactly what a teenage girl would be wearing and the dress is the same. Sorry but I'm not sure your plan will work.' I giggled. 'Well not unless you are trying to scare him away to another district. He will just wait for another victim don't you think?'
'Well truth is I was going to ask you to do it since you are smaller than me and I thought I would wait in the background and grab him. But then I thought it was too dangerous to be the bait so better I do it and you jump him.'
'Great plan but I'm not going to frighten him am I? He'd swot me like a fly and turn back to you.'
'Well he'll have a shock if he does. I'll be ready for him and he won't be able to pee for a month if I knee him in the dingle berries. If I catch him right they'll swell so much he'll need a wheelbarrow to get home.'
That made us both laugh especially when Nicks did an impression and nearly fell over as he wobbled in the heels. ' Nicks but what if he grabs you from behind like he did with me…..mmm.. Millie.' Phew that was close. 'He almost strangled her before he ripped her blouse and molested her. Then he put his penis in her mouth and almost choked her.'
'He's lucky she didn't bite it off. I would have.'
'It's easy to say that Nicks but when you're in shock or traumatised I can't imagine you would think straight. Anyway we don't know what it's like to be a girl. It must be scary sometimes.'
'Scary? It must be awful. I don't know what possesses them to want to wear shoes like this or wear a dress. It's not exactly comfortable. You ought to give it a try to see what I mean. All I can think of is that they must get some sort of a kick out of it that I don't get.'
If only he knew. What a feeling. It's something that is difficult to describe. To me it was the greatest feeling in the world so I was sure I understood. Then thinking about it I wondered if he was testing me out. I tried to keep us talking.
'Probably it's to attract guys like us but trouble is some guys just look at women and think they are there to be screwed. They are just animals, like dogs on heat. They make me so angry.'
'Great at last I've got you fired up. We'll get this bastard together or my names not Harvey Nicks. We have to so let's go do it.'
I had no idea about what Nick expected us to do. OK he had attempted to dress as an innocent girl but out of ten he might scrape a two. I doubted anybody would be fooled even if the street lights went out.
'Look Nicks this isn't right. You shouldn't have to put yourself in danger like this and anyway you don't really think you can attract him dressed like that do you?. Can't we just find another plan where it is less dangerous? Why don't we just hide at both ends of the street and see if he turns up then call the police if we are right?
Nicks took some convincing to step down and I even offered to be the bait. He did look closely at me and I couldn't do anymore than say I'd had the same idea when he saw the mascara that I'd forgotten to remove. I wasn't sure if he was convinced and I really wanted to tell him all about my escapades as Becky. He had that hung dog look that would make anybody tell the truth rather than tell a lie. Maybe he had a career ahead of him as a court prosecutor. Maybe it was something else completely. Maybe he made me feel like a girl and just maybe I wanted to be his girl. Life is full of maybes and maybe Nicks could pass as a girl and maybe we could catch this madman. But then again maybe that was it, I just wanted Nicks to see me as Becky.
There was no time like the present so I told Nicks I had some things in my bag and would change just to prove it as long as he got changed and dropped the masquerade. He agreed but he had arrived in full attire so he opted to use the public bathrooms rather than the shop doorway that I had used. He pointed to a video camera and I gulped. Somebody was going to see that a girl had changed into a boy and I cringed when I thought it might be made public and even end up on You Tube.
Nicks disappeared into the mens and was oblivious of the fact how strange he looked. It didn't take long for me to go back to Becky mode. I turned my back on the camera since no point to give anybody a thrill.
I waited ages for Nicks and 2 guys went in and out whilst I stood there. It seemed crazy to be standing outside a mens bathroom dressed like this and it felt like I'd no right to enter. 'Come on Nicks where are you? How long does it take to change? I stepped into the light of the entrance and as my eyes were adjusting I was knocked over as a hooded guy came running out and I let out a scream. Somebody came to my aid and as I rubbed my head but I just wanted to see where Nicks was.
'You don't want to go in there dear that's the Mens and anyway there is some trouble. Some weirdo trannie arguing with his boyfriend and she hit him a real whallop but he knifed her. Not good. She looks in bad shape. Serves her right. Bloody idiot she didn't even look like a woman but it takes all sorts. Come on I'm leaving since I don't want to be dragged into it. Are you OK?'
'That's not a weirdo it's my boyfriend. He's not a perve he was helping a friend of ours.'
'Oh. You'd better wait there then whilst I check on her, I mean him. I won't be a minute.'
He came running back out. 'Have you got a phone love. Better call an ambulance he's not in good shape.'
First instinct was to go inside but this guy held me back. I took out my mobile phone and called 999. Then he let go of me and I ran inside. Nicks was crumpled against the wall clutching his side. His dress was ripped and he hadn't even started to change. His bra was undone and he looked in pain. He lost consciousness. The guy who picked me up ripped off his own shirt and used it to try to cover the knife wound. I heard the siren of the ambulance and ran to the door to show the way.
I'd no time to change and no thoughts anyway as I travelled in the ambulance to A&E. I had to sit out of the way whilst the ambulance man worked hard to attend to Nicks. I just had to give as much detail about Nick as possible. They had is bag that contained his wallet with a medical card so that was a relief.
I helped at the front desk whilst Nicks was whisked away. I didn't even realise that I was behaving as a girlfriend until a nurse who introduced herself as Stephanie came over and spoke to me to update me. She offered me some tea to help with the shock and sat me down in the waiting area. It was half full and yet she found a quiet spot. She was very kind and seemed to go along with the idea that I was a girl so I told her my name was Becky.
'Look dear your boyfriend is badly hurt so we have to involve the police. This is a stabbing and your boyfriend has a nasty injury. He wasn't in drag was he? I guess he argued with someone or somebody took exception to his attire.'
I told her it was a stupid idea of Nicks to catch a guy who had been attacking girls and she shook her head in amazement. 'What a silly thing to do. Now look at the result.'
I had to try to stay calm but I was shivering now. The tea helped and the lipstick on the rim of the cup brought me back to reality. It was as if Becky had taken over and I did feel close to Nicks and wasn't adverse to being seen as his close friend whatever the sex.
Stephanie asked a few questions about Nicks and told me to keep calm and be positive. She asked me to fill in some details to try to occupy me until the police arrived. 'We have heard the police have already advised his family and they are on their way. They want you to wait with him.'
'What do you mean?'
'They hope to arrive soon but don't want him to be alone if he wakes up. But it depends since the doctor is checking for damage and trying to stop the bleeding. He may be in the operating theatre so he'll update us when he can and meantime I'll stay with you.'
This was crazy. I was in a public place dressed in Rebeccas clothes and I was behaving more and more like a girlfriend and as bad as the situation was I wasn't going to desert my best friend. Stephanie went to check what was happening so I was alone. I looked at the clock and it was 9pm. I was several miles from home and I couldn't leave Nicks. I checked my phone for messages and decided I'd better call mum and let her know what had happened. This might be a long night and I thought it would be safer to get changed and remove the mascara. But Stephanie would then know. Maybe I would think of something.
Nicks family were due shortly and his mum would recognise me as Millies friend from our dinner together. Another reason not to be seen as Nicks girlfriend. What a mess. The police might expect to interview a girl not a boy so I needed to get my backside in gear and make a decision.
I put my phone in my shoulder bag and looked around for the bag with my levis and boy bits. I realised I'd lost my carry bag. I'd either left it in the ambulance or it was still in the shop doorway. Worse still my money was in my wallet along with my student card and my only credit card. So I couldn't get changed even if I wanted to.
I checked with Steph when she came back. Nothing was in the ambulance. So now if the bag was found the shop owner had details to go with the video.
I called mum and walked outside so I could talk in a normal voice. It wasn't a long conversation. She was on her way before the cost of the call had been credited to Vodafone and that's bloody fast.
To be continued …….
---
If you liked this post, you can leave a comment and/or a kudo!
Click the
Good Story!
button above to leave the author a kudo:
And please, remember to comment, too! Thanks.
This story is 2156 words long.