---
---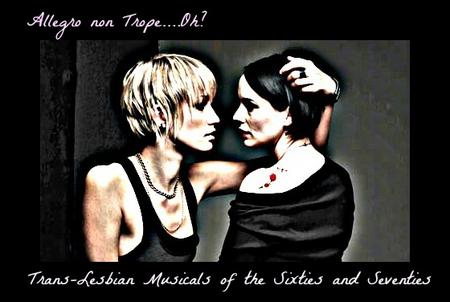 ---
---
A Roland/DiMaggio Production for PBS
---
---
It's a little remembered fact that Broadway was home to a group of musicals that enjoyed some success despite their more....esoteric... content. From 1960 all the way into the early 1970's, Trans-Lesbian Musicals found a welcome home on the Great White Way, which some recalled with fondness may have referred to the occasional boy-bride in the plays. Now on DVD, the PBS special Allegro non Trope...Oh? brings back memories of the great shows of the genre'. Here then are some excerpts from Allegro non Trope...Oh?

---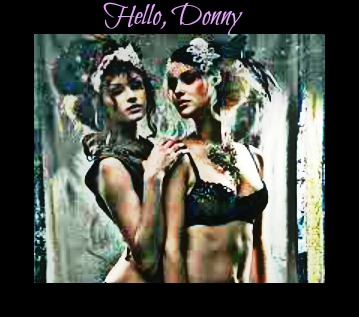 Donny Levi learns that being a girl in a relationship isn't all that bad; especially if he's not the only one. With such hit songs as Put on Her Sunday Clothes, It Only Takes a Modess, and the showstopper, Hello, Donny, the stage is set for turn of the century rollicking fun as can only be enjoyed by two girls in love!
---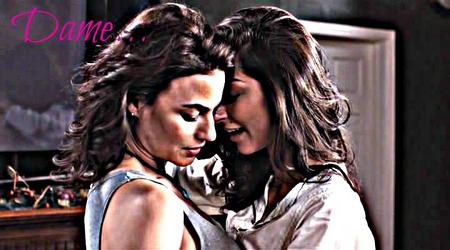 Patsy Dennis goes to live with his eccentric aunt. She introduces him into the world of skirts and heels and finds a suitable woman to make his life….heaven. Set in the 1960's, it's briskly paced; filled with fun and femme-domme that at its core is lighthearted and soulful. Songs include Budding Bosoms, Her Best Girl, Since She Waltzed into My Life, and the title tune, Dame.
---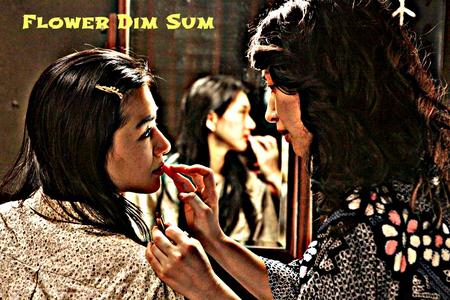 Set in 1960's Chinatown, Anywhere, USA, the story is about a boy who takes his brother's place in an arranged marriage, only to find out that his new bride is a restauranteur who doesn't really care for boys unless they're a bit…flowery. With songs such as She Is Going to Like Me Queer, A Hundred Megestrol Dosages, and of course, I Enjoy Being Her Girl!
---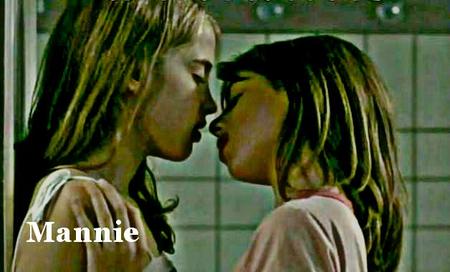 In the spirit of those wonderful tales by Susan Brown, this story is set in an orphanage in New York during the Depression. Manny Calabrese is put into dresses by Delores Del Rojo, but finds out that no pants can be an addition by subtraction as he discovers acceptance and love from Silvia Finkelstein. With songs like You're Never Really Dressed without a Gaff, It's a Panty Life, and the heart of the show, The Girl Will Come Out Tomorrow.
---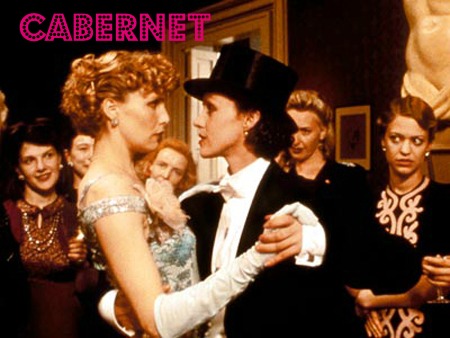 Set in 1930's Germany, Sandy Bowles finds romance with a cute sommelier in an out-of-the way bistro where even the busboys are beautiful. The play is brightened by songs like Bienvenu (Hello Sally), Honey? and the title tune that celebrates wine and pre-operative pre-era trannsexuals, Cabernet.
---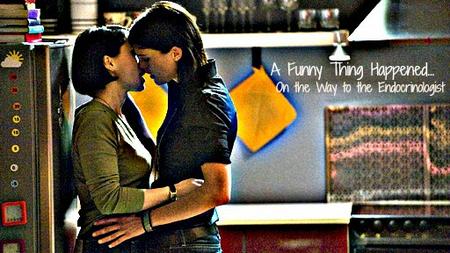 Set in Syracuse, New York in the 1980's this light-hearted romp weaves a tale of transition that after all is said and done screams tropes be damned. Songs include Bring me My Boy-Bride, Everybody Ought to Have a Sissy Maid, and Orchiectomy Tonight!
---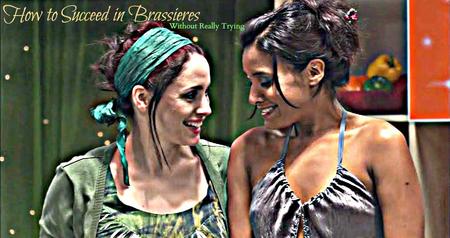 A young lad moves to Manhattan to make his mark on the world of High Fashion, which instead makes its mark on him. You'll love songs like A Secretary is But a Boy, How to Keep His Brassiere Warm, and the song that answers the musical question; "Do I indeed have the go-ahead from my psychiatrist?", I Believe You Do.
---
And finally, my personal favorite,
A wonderful collection of songs by Steffi Sondheim that includes The Things You Did Together from Company, celebrating the cooperative effort of an MtF's support team; If Poppa was Momma, from Gingeng; An Herbal Fable, and from Company once again, the title song, Side by Side by Estrace; one boy's journey into the wonderful world of hormones.
---
---
From Wikipedia:
Hello, Dolly! is a musical with lyrics and music by Jerry Herman and a book by Michael Stewart, based on Thornton Wilder's 1938 farce The Merchant of Yonkers, which Wilder revised and retitled The Matchmaker in 1955.
Mame is a musical with the book by Jerome Lawrence and Robert Edwin Lee and music and lyrics by Jerry Herman. Originally titled My Best Girl, it is based on the 1955 novelAuntie Mame by Patrick Dennis and a 1956 Broadway play, by Lawrence and Lee, that starred Rosalind Russell.
Flower Drum Song was the eighth musical by the team of Richard Rodgers and Oscar Hammerstein II. It was based on the 1957 novel, The Flower Drum Song, by Chinese-American author C. Y. Lee.
Annie is a Broadway musical based upon the popular Harold Gray comic strip Little Orphan Annie, with music by Charles Strouse, lyrics by Martin Charnin, and the book byThomas Meehan
Cabaret is a musical based on a book written by Christopher Isherwood, music by John Kander and lyrics by Fred Ebb.
A Funny Thing Happened on the Way to the Forum is a musical with music and lyrics by Stephen Sondheim and book by Burt Shevelove and Larry Gelbart.
How to Succeed in Business Without Really Trying is a musical with music and lyrics by Frank Loesser and book by Abe Burrows, Jack Weinstock, and Willie Gilbert, based on Shepherd Mead's 1952 book of the same name
Side by Side by Sondheim is a musical revue featuring the songs of Broadway and film composer Stephen Sondheim. Its title is derived from the song "Side by Side by Side" from Company.
---
If you liked this post, you can leave a comment and/or a kudos!
Click the
Thumbs Up!
button below to leave the author a kudos:
And please, remember to comment, too! Thanks.
This story is 857 words long.